Last Christmas we started a new tradition. I have seen the Christmas Book Advent Calendar idea around a lot. We love Christmas and we really love books so how could we not do this amazing idea?!
When I first saw the idea of the Christmas Book Advent Calendar, I was scared off by being on a budget. I thought there is no way I can afford to buy 24 new books!
Welcome to the 5th annual 12 Days of Holiday Ideas event, hosted by Shirley of Intelligent Domestications and Erlene of My Pinterventures Between Nov. 11th and December 6th there will be hundreds of new ideas shared by over 55 Co-host bloggers!
Today we are all sharing Advent Calendar ideas. There are so many fun ways to countdown to Christmas! I'm sure you'll see one that would be fun for you and your family.
Go here to see our kick-off collection of Holiday ideas as well as all of this years talented participating DIY and Foodie Blogs. Download this years November and December calendars with all of the topics and dates so you can make plans to watch for ideas!
We are hosting a BIG GIVEAWAY from our Sponsors this year! Be sure to scroll all the way down for more information and to enter to win
This post does include affiliate links. That means I could earn a tiny portion of any sale that is made through clicking on any of these products with no additional cost to you. All support is greatly appreciated!
How to do a Christmas Book Advent Calendar on a Budget
Then I realized you don't have to have 24 new books to start this tradition with your family. There are so many other ways to make this fun idea work for you.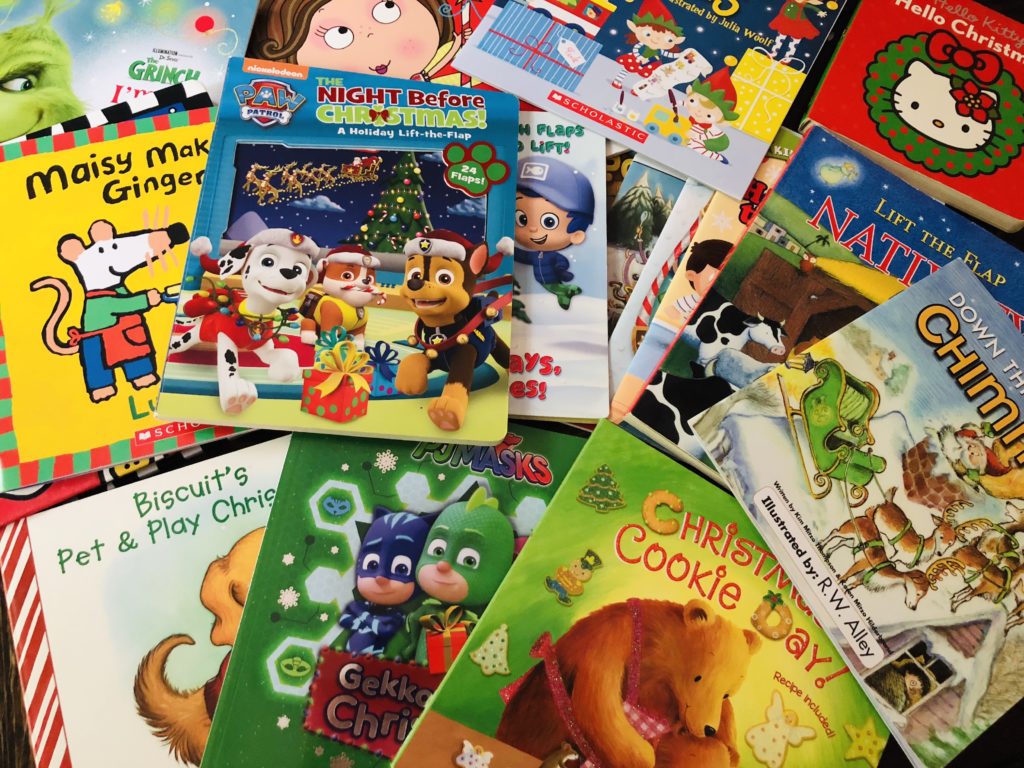 Here are some ways to find books by spending little or NO money.
Creating our Book Advent Calendar.
First, I pulled out all the Christmas books we already had around the house. I love having books for all the holidays. I store them away and refresh our reading nook with every holiday and season.
Since we didn't have quite 24 books that I wanted to use for this project, I did purchase a few books at Dollar Tree. I was excited to find some cute Seek and Find books that were perfect for my preschooler.
They also had some fun Christmas Pop-Up Books. My kids both enjoyed all of these books and they were only $1.00. I was happy to add these to our collection of holiday books.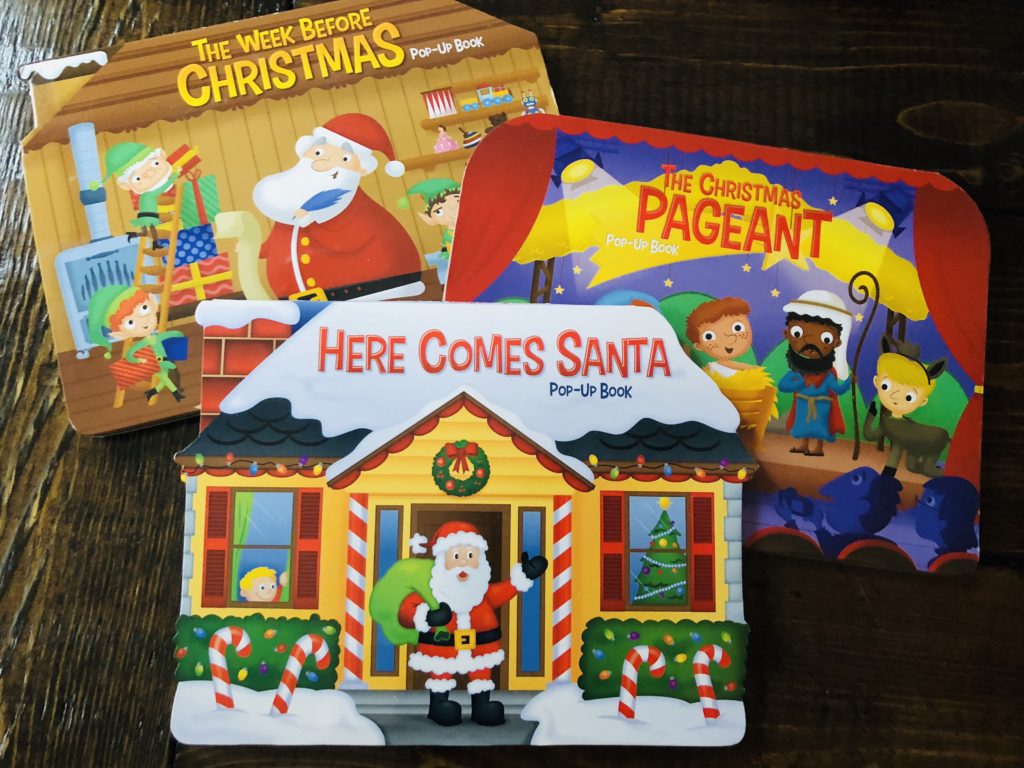 They each have four different titles available. I was only able to find three of each in my Dollar Tree store. The books are available online in a variety pack of 24. They also make great gifts, charity donations and stocking stuffers.
Once I had decided on the books, it was time to wrap them all. Since I have two children, I used two different wrapping papers. I also labeled the books with small star stickers for the countdown. One child was even numbers and the other was odd numbers.
Once I had the books labeled and wrapped, I placed them in a plastic bin from Dollar Tree. Then I put the bin of books under the tree. You could also decorate a box or use a basket you already have.
We all enjoyed seeing what book was unwrapped each night through Christmas Eve! I'm so glad I wrapped each child's books in different wrapping paper. That really cut down on arguing who's turn it was to open the book!
Reading Christmas Books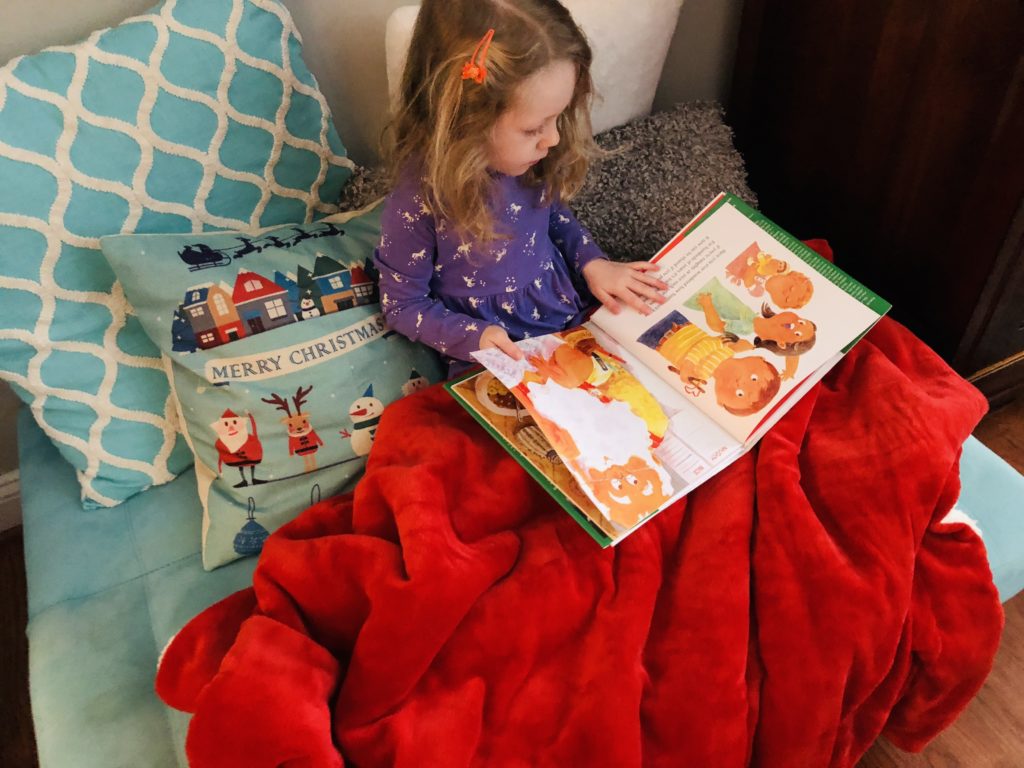 Of course, the Christmas Book Advent Calendar also encouraged even more reading time! I even added a few extra touches to our reading nook last year for the holidays. It was the perfect place for us to snuggle and read these books together.
Fun Twist to the Book Basket
Do you do Elf on the Shelf? Each year our elf usually picks one day to bring a special item. Last year, each child recieved a holiday Beanie Boo. They are obsessed with these adorable stuffed animals!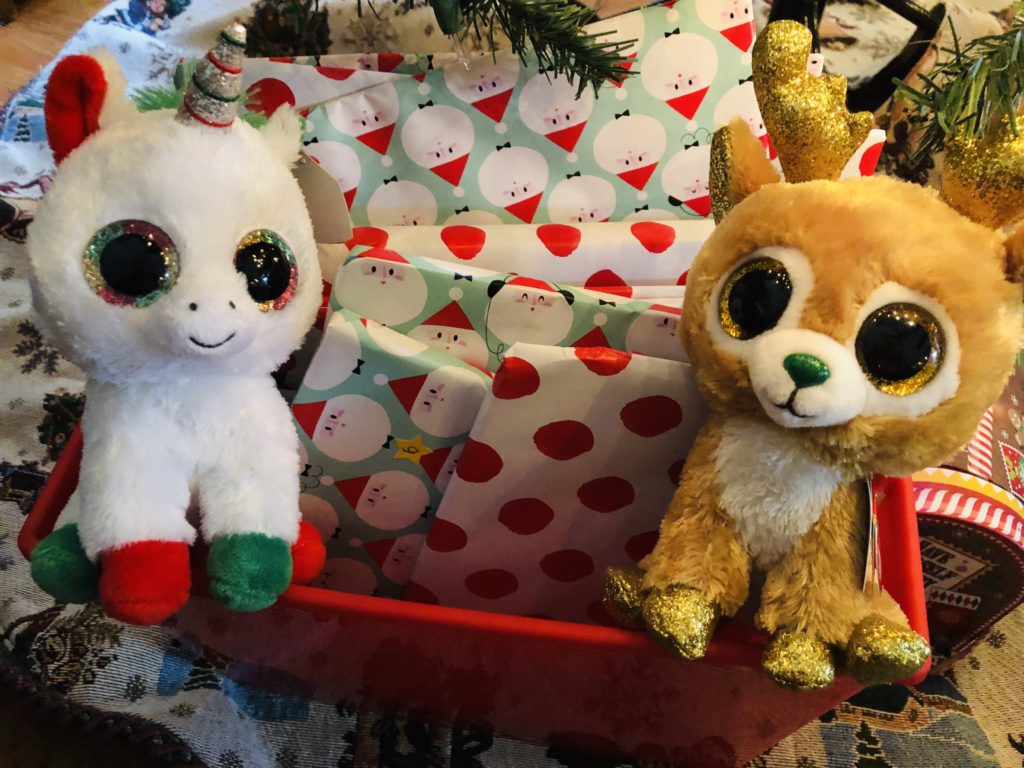 The elf had left a note to look under the tree for a surpise. They were very excited to find Candy Cane and Glitz there. When they opened the book for that day, it was a Beanie Boo story, The Cookie Thief. It was so fun and such a simple idea!
Christmas Books for Older Children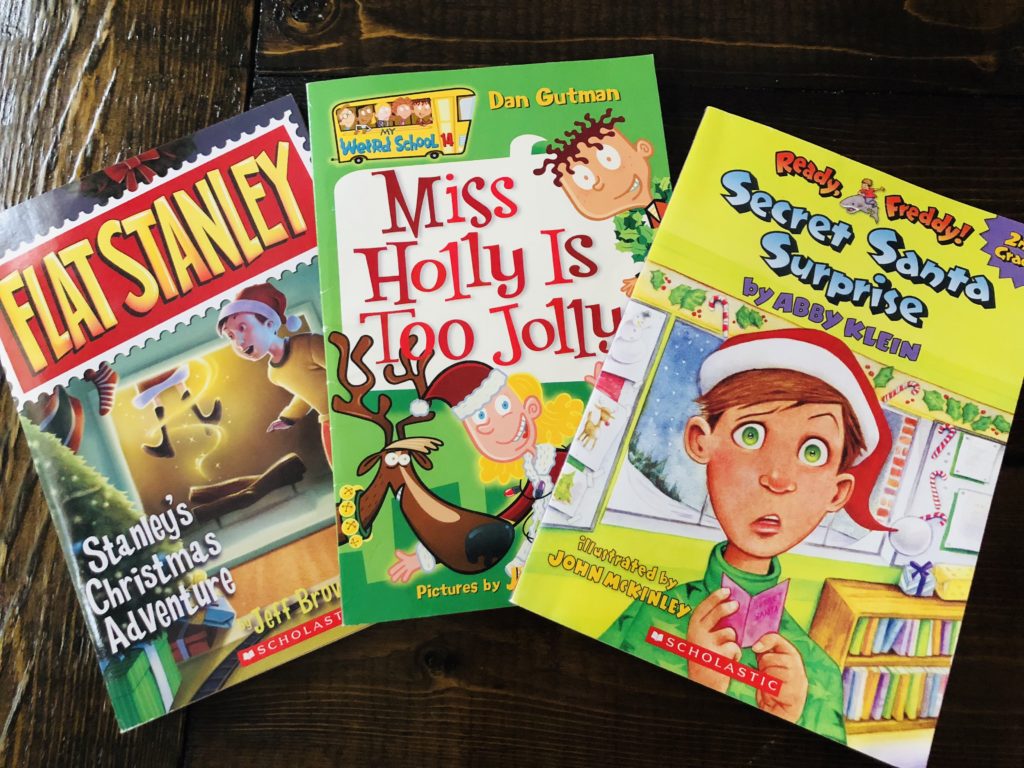 As children get older, it might become a little harder to know what books they enjoy. For my nine year old, I included some fun chapter books from a few of his favorite book series.
I knew we wouldn't be able to read these together in one day, so I spaced them out through the book basket. His all time favorite chapter book series has always been My Weird School.
Older kids also usually enjoy joke books, comic books and activity books. Another idea would be to include a cookbook. Then pick out a recipe to make together.
There are so many fun ways to change this tradition up to fit your family. Christmas is getting closer but there is still time to put a fun book basket together for your Christmas Advent Countdown!
MEET OUR SPONSORS who have generously donated fabulous prizes for the Big Christmas Giveaway!
DecoArt winner will receive a prize package valued at $100!
Dixie Crystals/Imperial Sugar winner will receive a Keurig Coffee Maker valued at $100!
Oriental Trading winner will receive an OrientalTrading.com gift card valued at $200!
Cabot Cheese winner will receive a gift basket of Cabot products valued at $75!
Burlap Fabric winner will receive a prize pack of products valued at $50!
Zulay Kitchens winner will receive one Milk Frother and a Lemon Squeezer valued at $21
It's Home To You winner will receive one wooden Santa sign valued at $65
Giveaway begins Nov. 8, 2019 and ends Dec. 6, 2019. Winners will be notified by December 13, 2019. Sponsors will ship each prize to the winner. There will be a total of six winners, one for each prize. Drawing is by random selection using the Rafflecopter widget.
Must be 18 to win. Open to U.S. residents only.a Rafflecopter giveaway