We started the Elf on the Shelf tradition several years ago. It was actually my mom who gifted us this tradition when Gavin was three years old. While Elf on the Shelf is super fun, it can also add a little more work and stress to the already busy holiday season. Let me help you out with this easy Elf on the Shelf Survival Guide.
We actually have two elves. When my daughter was born, my mom made sure she had her own Elf on the Shelf with a skirt. Their names are Chippy and Snowflake from the cute little DVD An Elf's Story. We also make it a tradition to watch that every year. It's a really sweet story and a great way to introduce the Elf on the Shelf Tradition.
This post does include affiliate links. That means I could earn a tiny portion of any sale that is made through clicking on any of these products with no additional cost to you. All support is greatly appreciated!
Elf on the Shelf Survival Tips!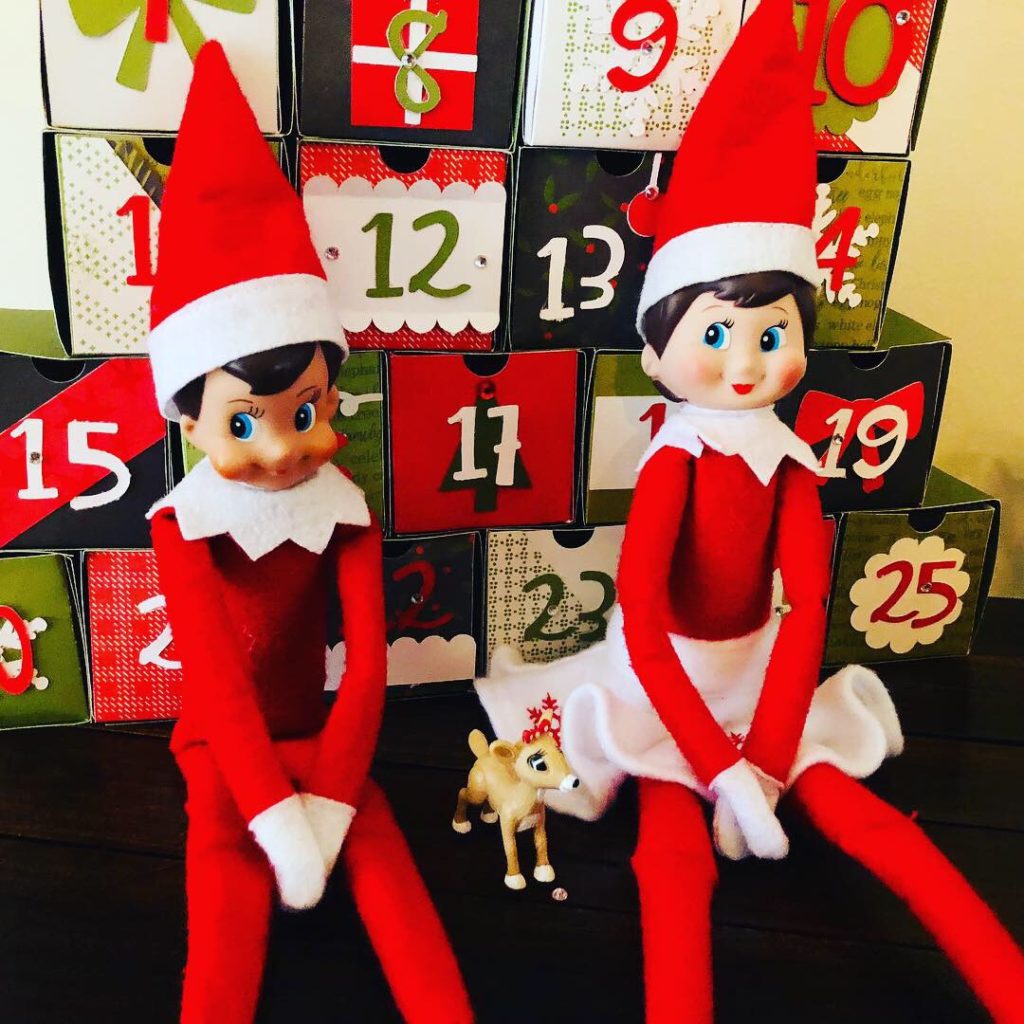 Don't get started too soon.
I know you're anxious to get started with all the Christmas Magic! Once the Elf on the Shelf arrives, the responsibility is on. Some elves make their arrival Thanksgiving weekend, but I quickly realized that could sometimes mean a whole extra week of ideas. Now I like to plan the grand arrival for the first weekend in December.
Now that we've nailed down when the elf will make his return, we need to decide how to do the Elf on the Shelf Arrival. We always do an arrival breakfast. That may sound a little extra but hear me out.
About a week before the big arrival, I purchase a tablecover and a few decorative things from Dollar Tree. I use holiday dishes that we already have but you could even purchase paper plates there too.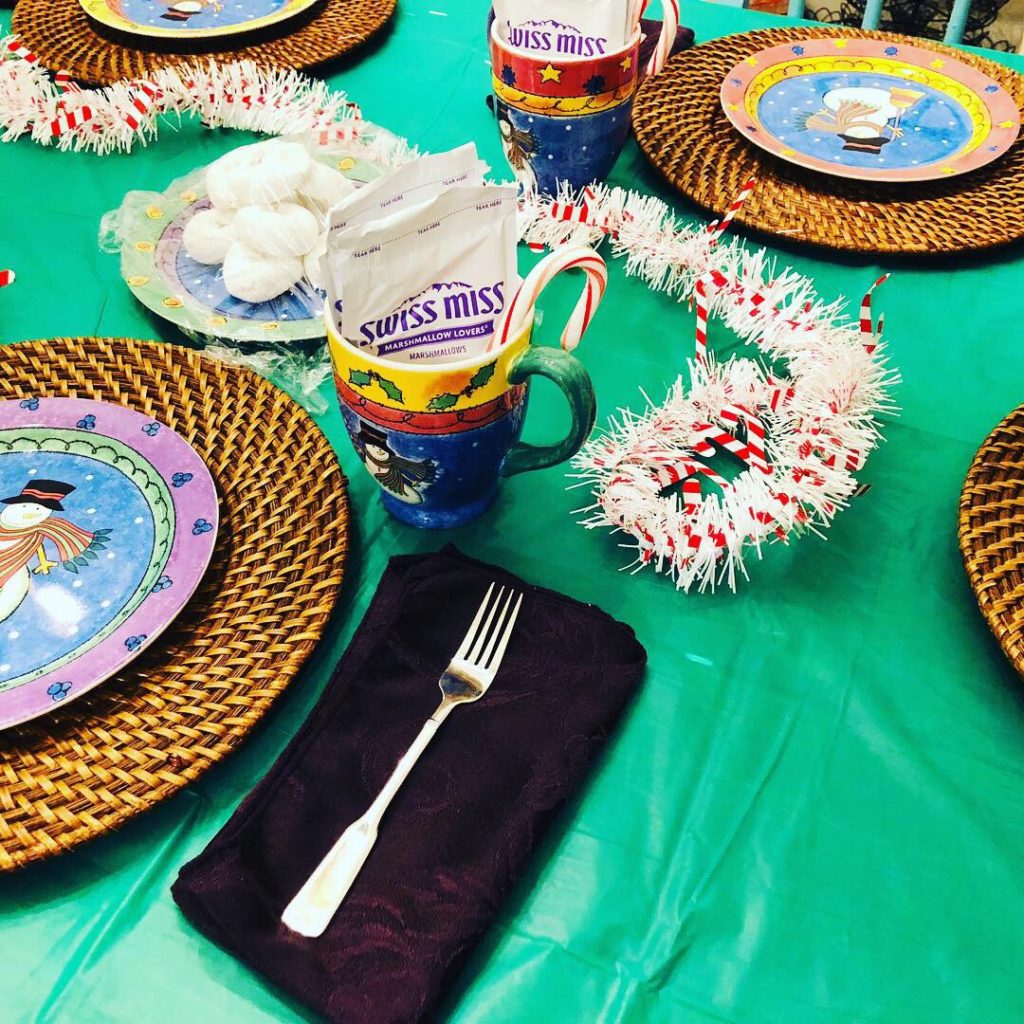 The breakfast is really simple with powdered donuts, berries, and hot chocolate. The kids think it is amazing though especially since we never have powdered donuts. Plus does it get any easier? It is probably the easiest breakfast we have all year!
I've also seen some great arrival ideas including an Arrival Letter. This is a cute idea that encourages kindness. The idea of the elf arriving with an empty box is genius. Print the cute poem that encourages kids to put their unused or broken toys in the box so Santa can repair them and have more toys to give!
Keep it simple with your Elf on the Shelf.
We like simple and easy around here. Maybe I'm lucky but my kids really just enjoy hunting for our elves every morning. They don't expect crazy shenanigans from the Elf on the Shelf.
Our elves move around and mostly hang out in the Christmas decorations. Sometimes they will bring a new book or treat. Their favorite place to hide is in our reading nook. An Elf on the Shelf Candy Cane Hunt is a really simple idea that the kids had a lot of fun with too!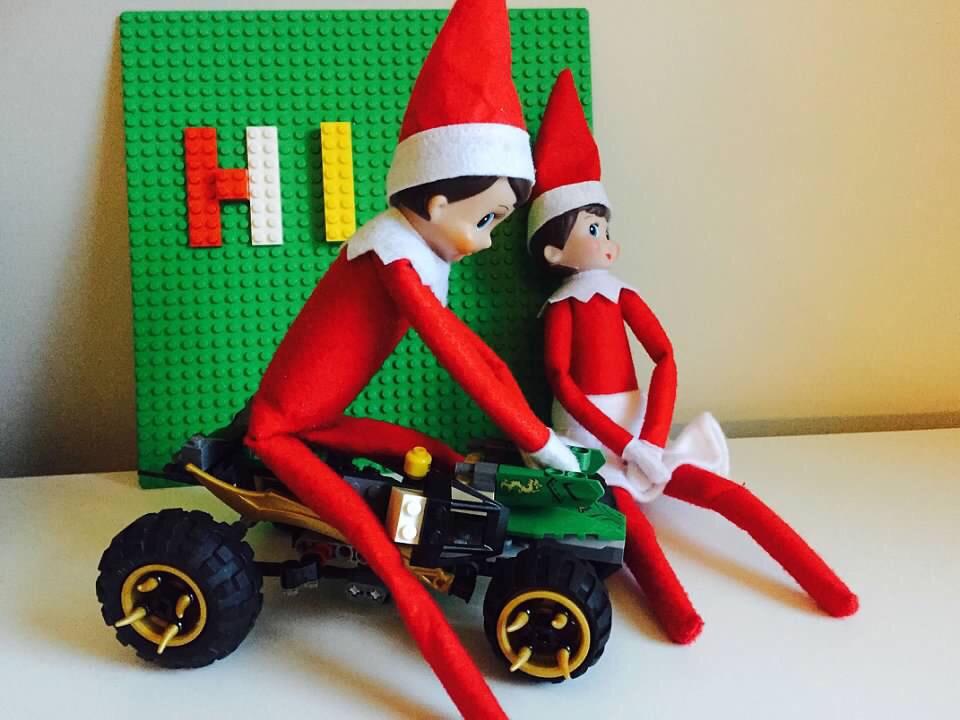 Another really simple idea is to have the Elf on the Shelf play with their toys. Just find easy ways to incorporate the toys you already have. Spell out messages with legos and have them ride on toy dinosaurs or trucks.
Don't compare your elf to other elves.
This advice is great for life in general and not just for Elf on the Shelf Survival. Yes, your Facebook friends may have a very adventurous elf. Good for them!
Feel free to use some of their ideas if you are up for it. Just don't feel like you absolutely have to come up with amazing ideas every night just because Karen is over there freezing her elf to play with Olaf!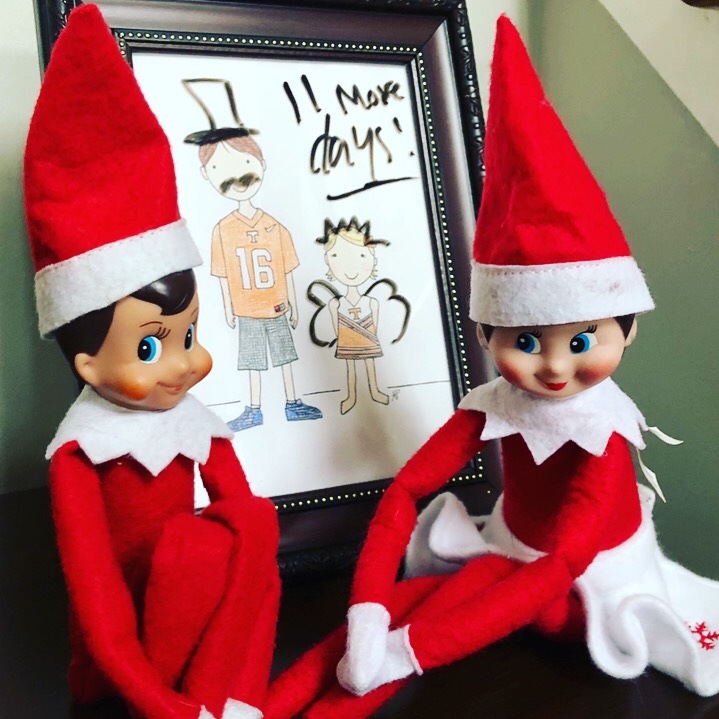 The idea pictured above is really simple and the kids got a big kick out of it. Use a dry erase marker to draw silly faces on a family portrait. Then add the countdown for how many days are left until Christmas!
What happens if I forget to move the Elf on the Shelf?
Great question! This is why you should not feel the pressure of creating grand elf shenanigans! The most important part is that the elf moves before the kids wake up the next morning. They will dedfinitely want to know why. Here is a list of reasons why the Elf on the Shelf did not move that you may want to study before the big arrival.
Don't let your elf make a mess!
One last thing……do not let your elf make a big mess! I've seen so many fun ideas involving lots of toilet paper all over the living room or flour and powdered sugar covering the kitchen.
Yes, it is tempting since it does look really funny. Do you think the elf cleans up after himself though? I'm pretty sure the kids aren't planning to clean that up either. Do yourself a favor and keep your elf away from the messes!
Now it is time to enjoy the holidays and not stress about that silly Elf on the Shelf! I hope these simple tips from my Elf on the Shelf Survival Guide can save your sanity this Christmas season.