We had a lot of fun earlier this month with one of our DIY Summer Camp Themes! Donut Week was one of the weeks we picked this year. The kids always enjoy making at least one recipe during these weeks. This time we did a Fun and Healthy Apple Donuts Recipe!
This is not your typical donut recipe. It is a snack recipe that uses fresh apples as the donut and you can add toppings of your choice. We realized it was similar to the apple nachos we enjoy making. Both of these recipes are a fun way to make a healthy snack!
This post does include affiliate links. That means I could earn a tiny portion of any sale that is made through clicking on any of these products with no additional cost to you. All support is greatly appreciated!
Ingredients for Apple Donuts
The most obvious ingredient needed for this recipe is apples. You can use any variety of apple you have on hand. A lot of people have a favorite apple. My favorites are honeycrisp and pink lady. We used Fuji Apples this day and they worked great.
Once you have decided on apples, next it's time to pick your toppings. You'll want something you can spread on top of the apple slices. For that we tried peanut butter, nutella, and whipped cream cheese. Then we used chocolate chips, sliced almonds, dried cranberries to sprinkle on top.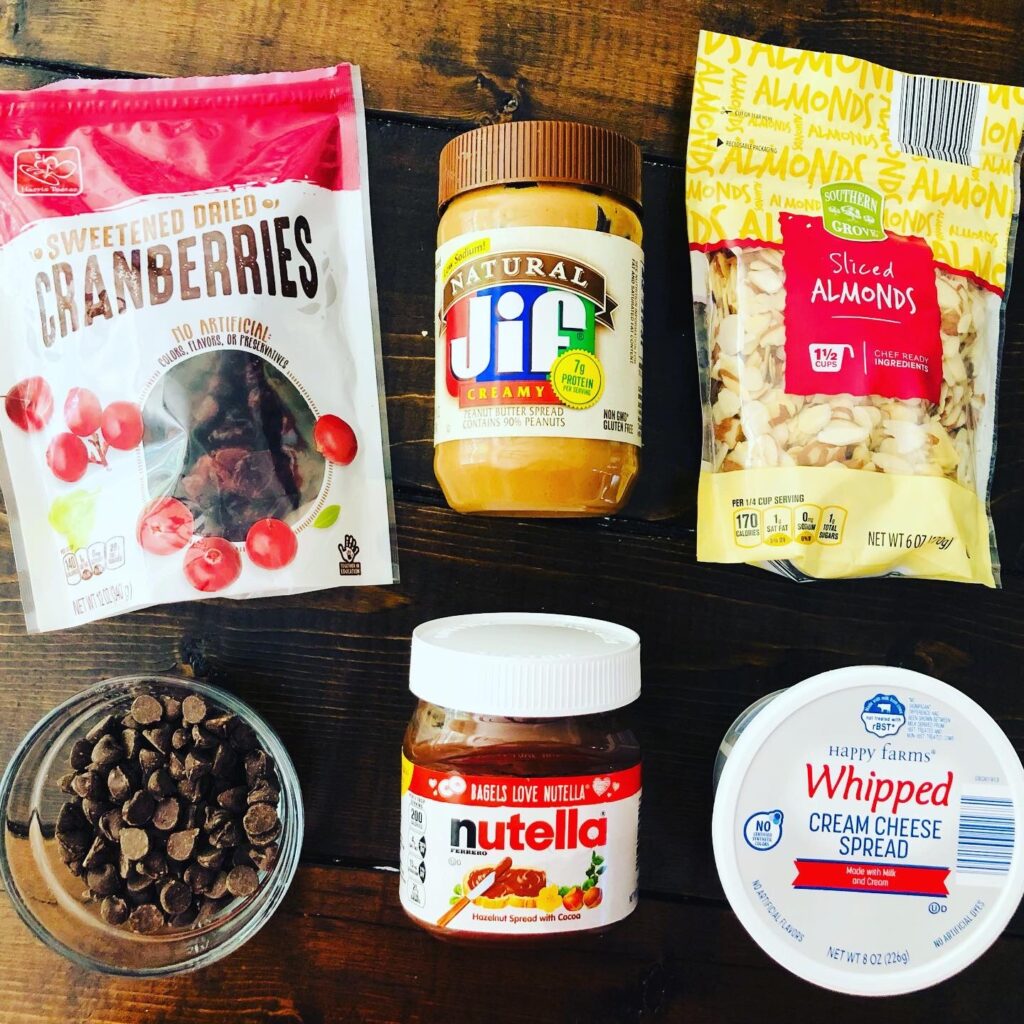 Peanut Butter
Nutella
Whipped Cream Cheese
Chocolate Chips
Sliced Almonds
Dried Cranberries
If your kids need to be encouraged more to eat this healthy snack, I would suggest adding rainbow sprinkles. Those always make everything look more fun and enticing!
Healthy Snack Recipe to Make with Kids
Before the kids can make their own apple donut, you'll want to slice up the apple. To get the donut shape, use an apple corer to cut the center out of the apple. Then you can slice the apple horizontally to create the donut shaped apple slices.
Let the kids put on the spread of their choice. We all know kids will usually eat better if they are involved in the decision making! We didn't try yogurt on our apple donuts but that would be another great spread to use for this recipe.
Once they are done with the spread, they can sprinkle on the toppings! Chocolate chips were definitely a favorite here. I actually really enjoyed all the toppings on the whipped cream cheese spread.
The possibilities are endless for toppings. You could try diced strawberries or peaches. That would be delicious on the cream cheese. Peanut butter chips, shredded coconut, crushed graham crackers or other nuts would also be great options.
Fun and Healthy Apple Donuts
This was such a fun snack for us to make together! You could even try doing this for breakfast or lunch over the summer. I know I am running out of ideas over here and it would be great to mix things up.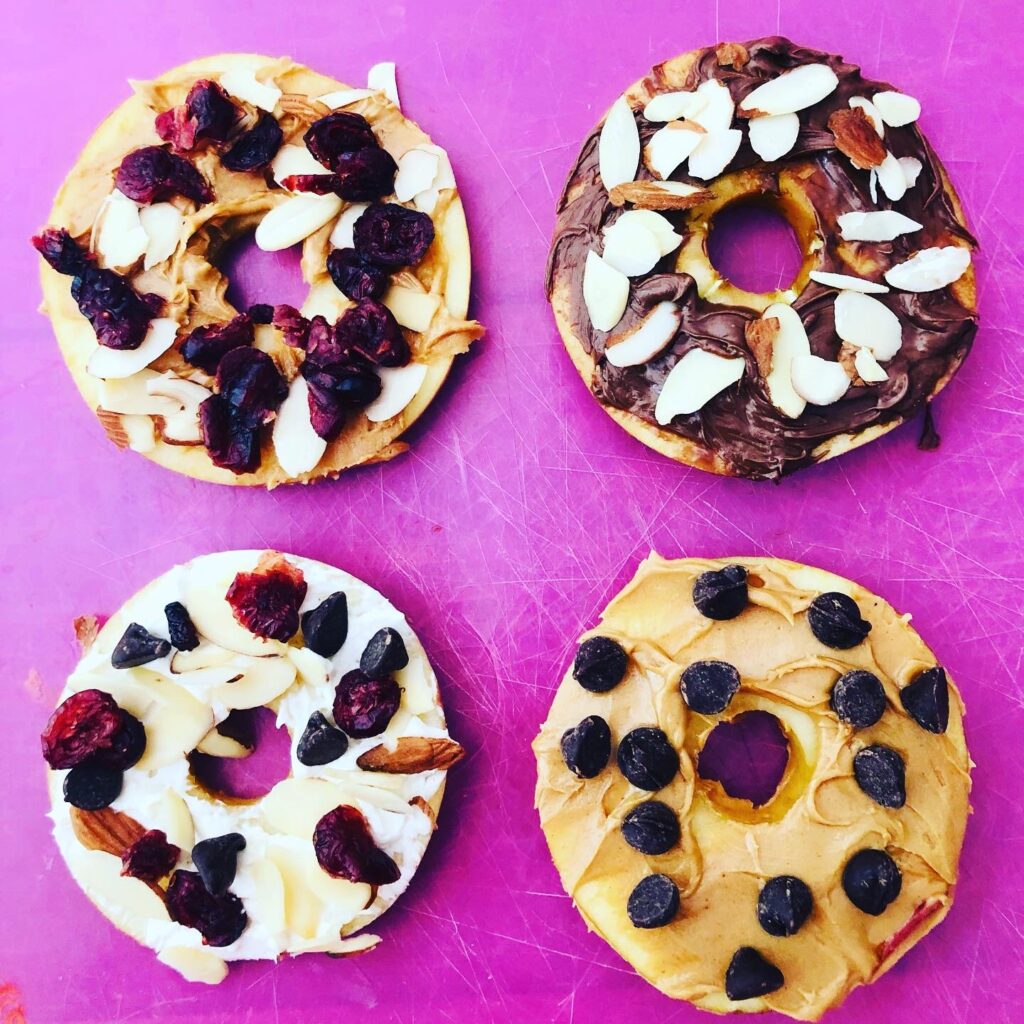 If this looks like a good recipe for your family, be sure to check out our list of Fun and Healthy Snack Ideas for similar ideas. I'll definitely be adding this one to the list!