As I mentioned a few days ago, my kids were on spring break last week and we had lots of fun trying a few new recipes for snacks. They always seem to be hungry (like most kids) and I like to be prepared with healthy snacks.
I always try to have fruit on hand like grapes, sliced apples and berries. They also really enjoy homemade treats too. It ended up being really fun to pick out the recipes with them and then they were eager to help make them.
I thought I would share with you some of the recipes we made and also some of our all time favorite healthy snack recipes for kids.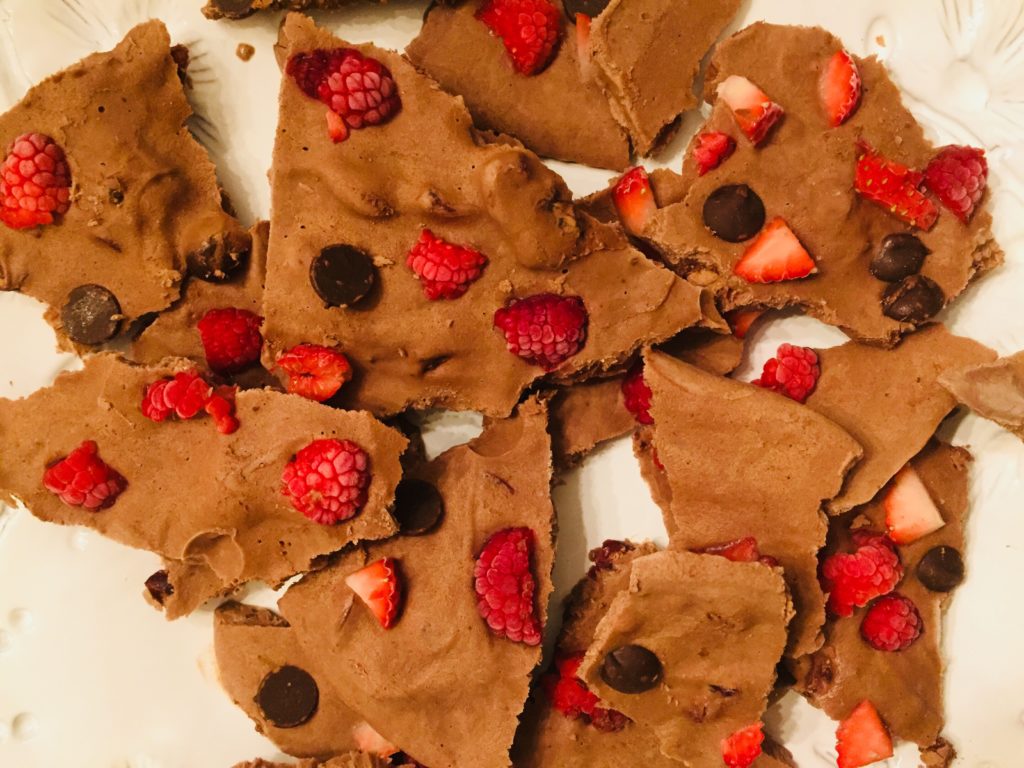 We actually made this one for our 52 Weeks of Pinterest Challenge last week. It is super easy to make and you can vary the ingredients based on what you have on hand. We chose to use vanilla yogurt with a little cocoa powder, dried cranberries, chocolate chips and fresh berries.
Apple Nachos are a family favorite! We tried these a few months ago when we were doing the Whole 30 and they were a hit. We still eat them regularly but sometimes use peanut butter now instead of cashew butter.
I have been making this recipe from 100 Days of Real Food for several years now. I do add chocolate chips to mine and also substitute butter for the coconut oil. These donuts freeze really well. I'll usually double the recipe so that we can have some in the freezer at all times.
I love making these healthy little balls. It is a great way to get kids to eat oats. It also helps me curb my sweet tooth. Instead of having a bowl of ice cream after dinner, I try to have a couple of these instead.
Our recipe uses crispy rice cereal, rolled oats, flax meal, honey, peanut butter and chocolate chips. I also like to add raisins or dried cranberries sometimes.
My kids absolutely love the Silver Dollar Pancakes from Trader Joe's. They must not be the only ones since our store has been out of them on several occasions. Last week they had them back in stock though. I thought it was the perfect opportunity to try this Pancake Kabob recipe. Mine didn't turn out quite as pretty as the one in the recipe, so you should definitely check it out!
These yogurt cups were another spring break treat! The kids loved helping with this one and it was super easy. I had randomly picked up the phyllo cups a few weeks ago when Ibotta was offering a rebate. (They are still offering that rebate so I'll definitely get more!)
You just put a little yogurt in the cups and top with diced strawberries. Then we drizzled on some of the Cocoa Almond Spread we had picked up for the Pancake Kabobs. This is probably more of a treat/dessert than a snack. It was delicious!
It's no secret that we love our smoothies! This Peanut Butter Chocolate Banana Smoothie is definitely one of our favorites. We also enjoy fruit smoothies though. It's a great way to get in some extra fruit! I've also been known to sneak in some fresh spinach and carrot juice to the fruit smoothies.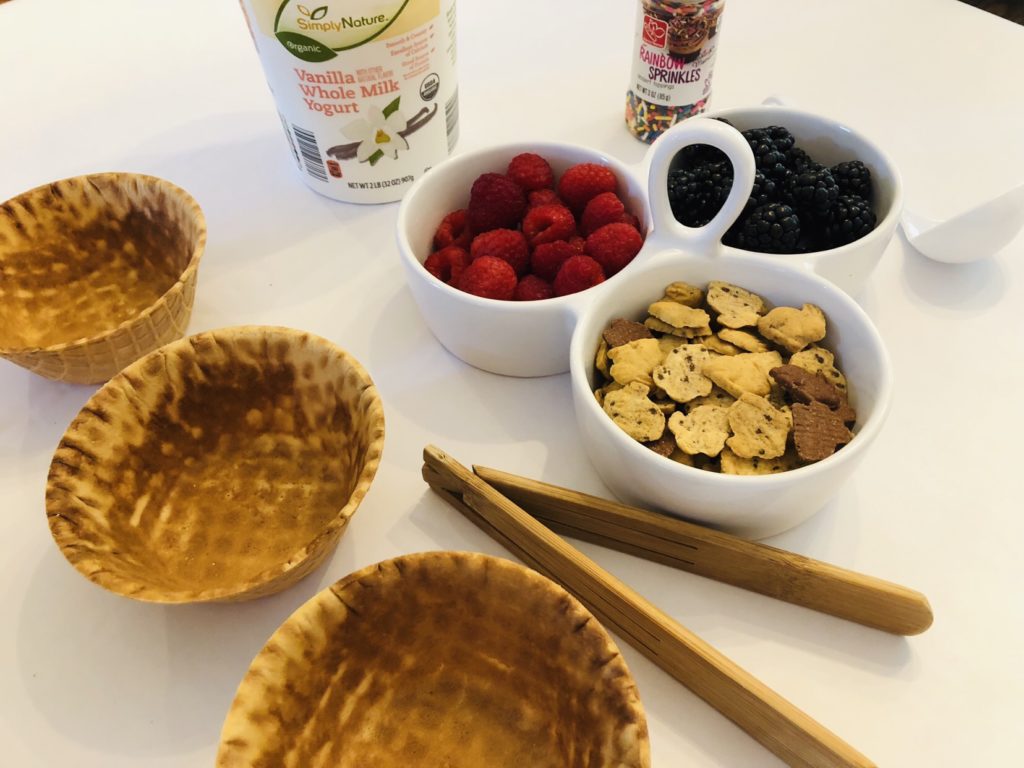 Yogurt Bowl Sundaes are a super fun after school snack! You can use plain yogurt and load them up with your favorite fruits to make them a healthy snack for the whole family.
I think it is quite obvious that we enjoy chocolate! Maybe that is not considered healthy? I feel like we do our best and try to make the best choices possible while still enjoying the things we love.
If you think you like these snack ideas, you should follow my Pinterest Board for Healthy Treats and Snacks. I love finding new recipes and hope to try even more when the kids are home for summer break.