Last week the kids were on Spring Break. My two kids are always hungry and always needing a snack. I thought it would be fun for us to try a new snack recipe each day. It was a great activity for us and it also provided a healthy snack for them. So for Week 14 of the 52 Weeks of Pinterest Challenge I chose a Frozen Yogurt Bark Pin from the blog My Fussy Eater. She has lots of great snack recipes!
Both kids are obsessed with the chocolate yogurt cups we get at Trader Joe's so I thought I would try to put more of a chocolate spin on our recipe. Like most recipes I try, this one only requires a few simple ingredients that we usually have on hand.
Here are the ingredients we used:
2 Cups Yogurt (We used Whole Milk Vanilla.)
3 Tablespoons Cocoa Powder
3 Tablespoons Dried Cranberries
2 Tablespoons Chocolate Chips
5 Fresh Strawberries (Diced)
First, mix the yogurt, cocoa powder and dried cranberries together in a mixing bowl. Once it is combined, spread it onto a pan that has been lined with parchment paper. Then sprinkle the chocolate chips and diced strawberries on the mixture and freeze for 2 – 4 hours.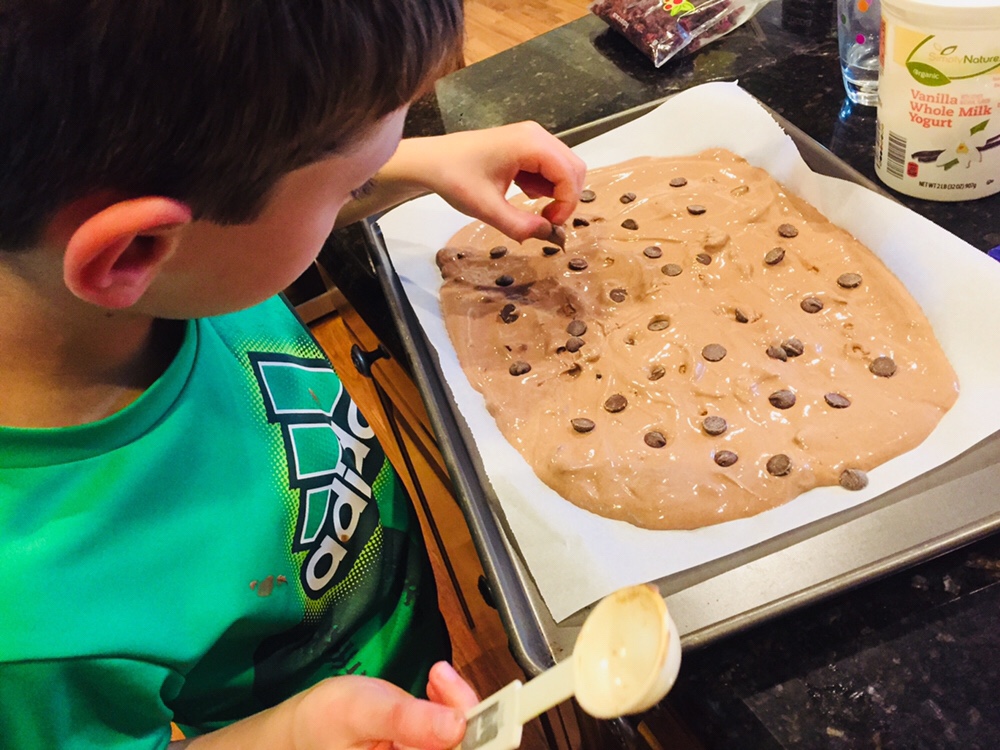 Gavin was such a great helper with this recipe. Now that he is getting older he doesn't seem to want to help in the kitchen anymore. So I was pretty excited when he actually asked if he could help me with this one!
After the bark is frozen, take it out of the freezer. I tried to cut mine with a knife but realized it was much easier to just break it into pieces by hand.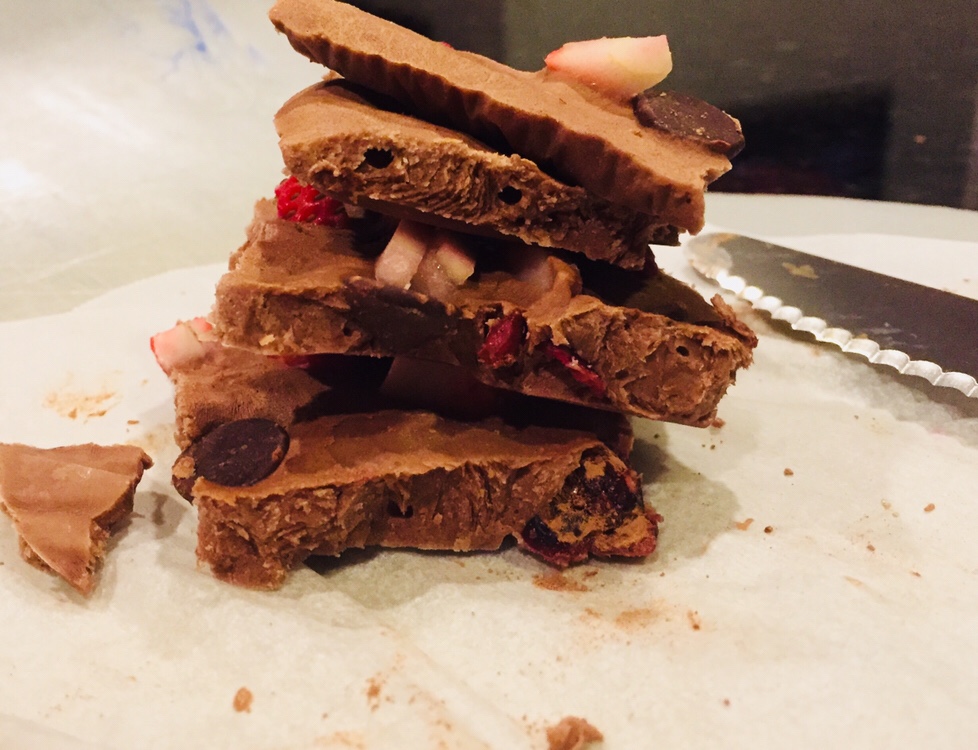 Once you have it broken into pieces, immediately store it in the freezer in a freezer bag or container. This would be the perfect snack to have on hand this summer when you need a cold treat!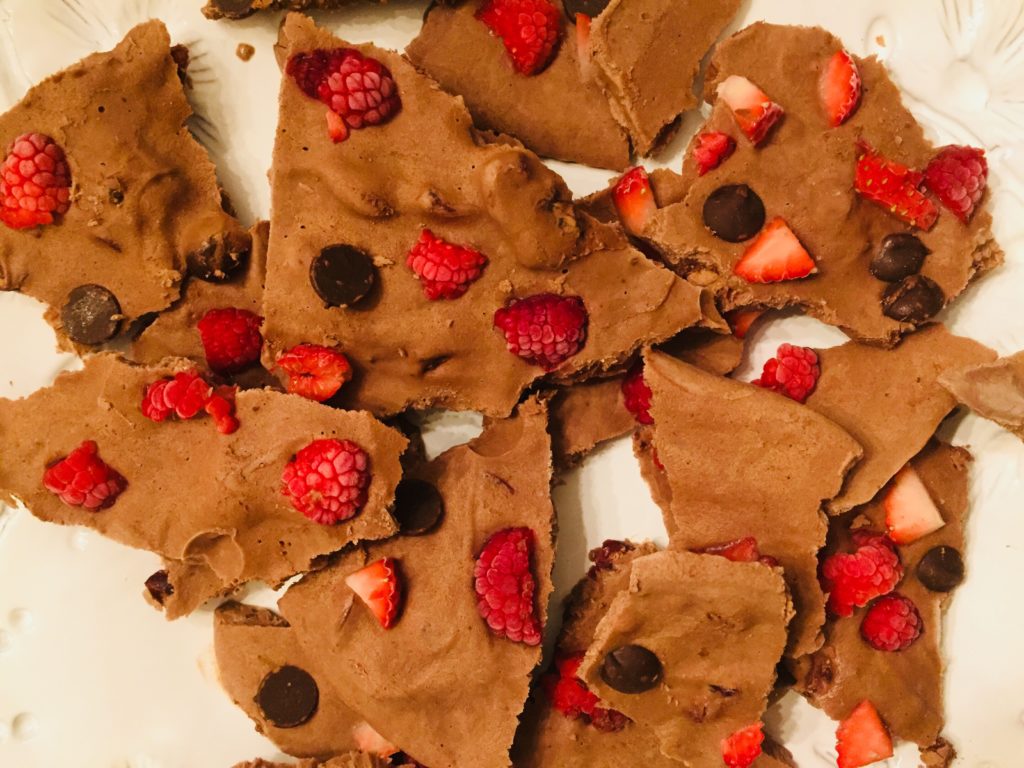 Not surprisingly, Graylie thoroughly enjoyed this yummy treat! She is definitely my chocoholic. Gavin has requested that we just try it without the cocoa powder next time. There are so many variations that you can do with this recipe that I am sure we can do it again with a new twist.
We had a great week trying new snack recipes. I hope to put together a roundup of all the different yummy recipes we tried later this week. If you are interested in joining the 52 Weeks of Pinterest Challenge, I would love to have you join our Facebook Group. It is always fun to see what recipes and projects others are trying out and there is no pressure to post!