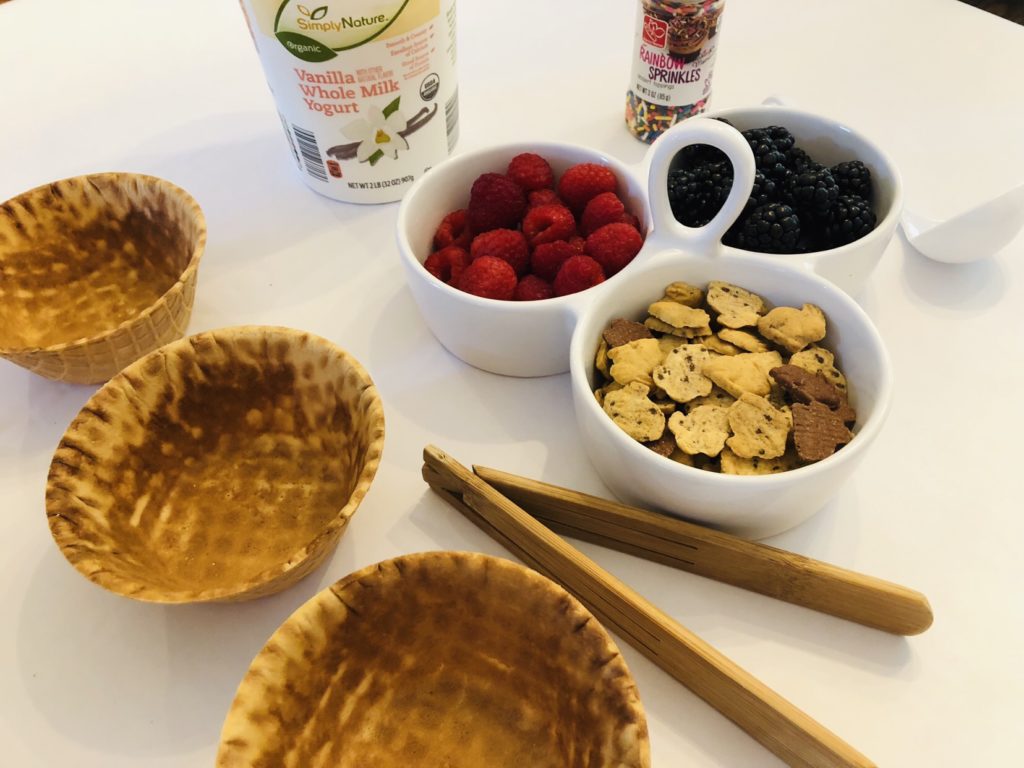 Earlier this week the kids had an early release day from school. I actually enjoy early release days. It gives us a chance to do a fun activity or go somewhere different on a day in the middle of the week. This week I decided it would be fun to make Yogurt Waffle Bowl Sundaes. I was inspired by a fun pin I found for Breakfast Sundaes. It was the perfect project for Week 43 of the Pinterest Challenge.
Ingredients for Yogurt Sundaes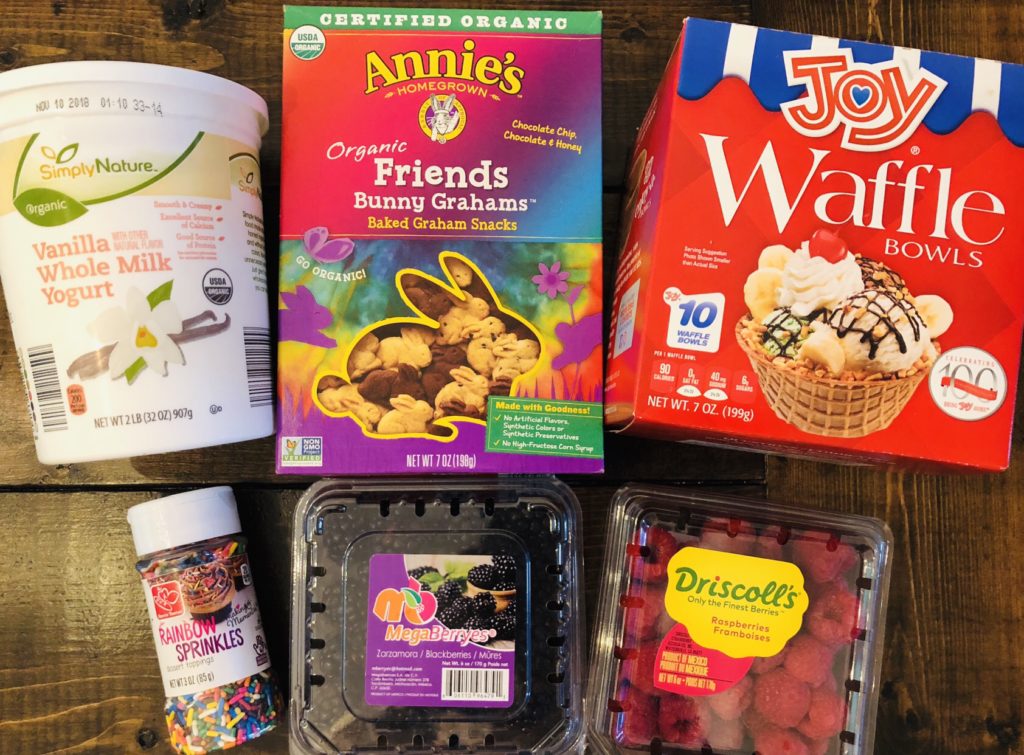 This recipe is really quick and easy. It would work well with all kinds of different ingredients. We used the following to make our sundaes:
Waffle Bowls
Yogurt
Berries
Bunny Grahams
Rainbow Sprinkles
While the kids were at school that morning, I washed the berries and gathered all the other ingredients. I basically just went with what we had in the pantry. The recipe I was looking at used Cheerios. I think you could use any cereal in place of the bunny grahams.
Set up a Yogurt Sundae Bar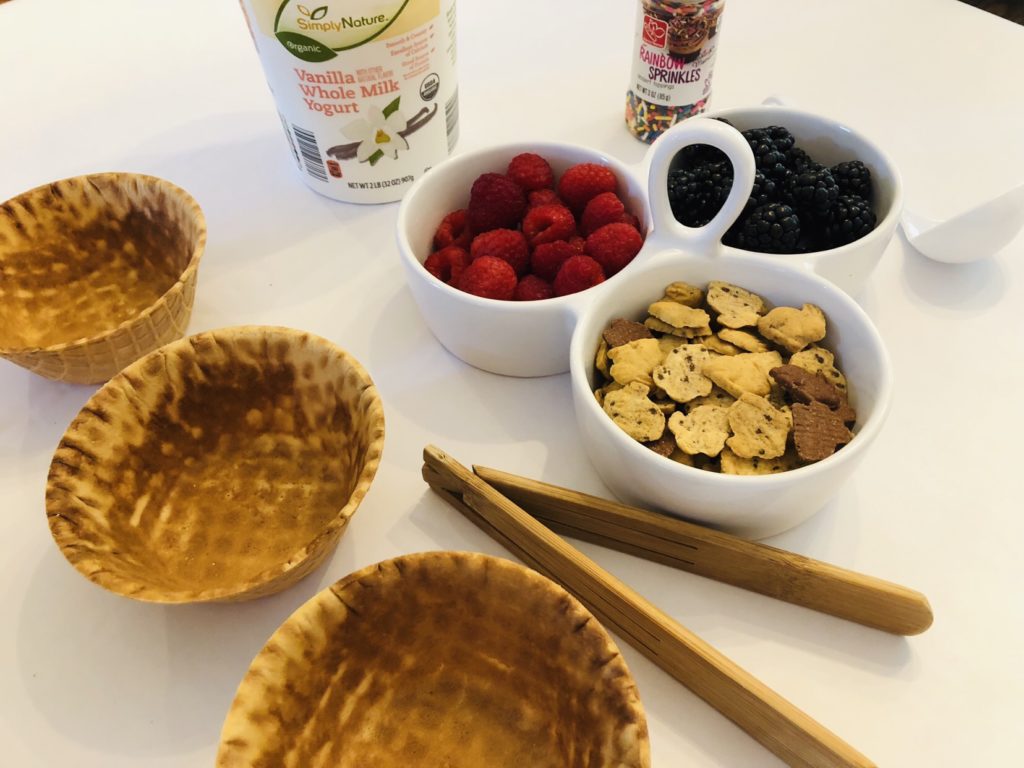 Once we were all home, I set up the Yogurt Waffle Bowl Sundae making station. I covered the end of my dining room table with white paper to make clean up super easy. Once I had everything out, I let the kids make their own sundae using the ingredients on the table.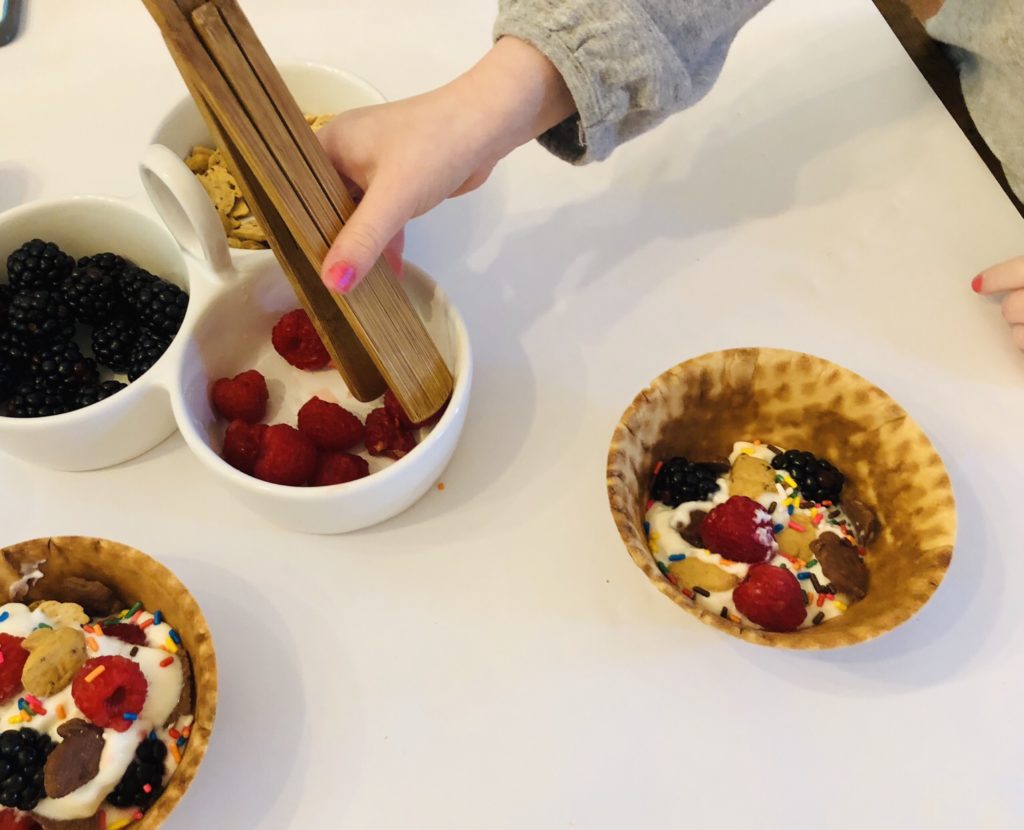 They really enjoyed being able to make their own yogurt bowl. They kept saying they felt like they were at a party! That was probably because I let them use the sprinkles. Rainbow Sprinkles make everything more fun. Plus using the sprinkle shaker and picking up the berries with the tongs are both great for fine motor skills.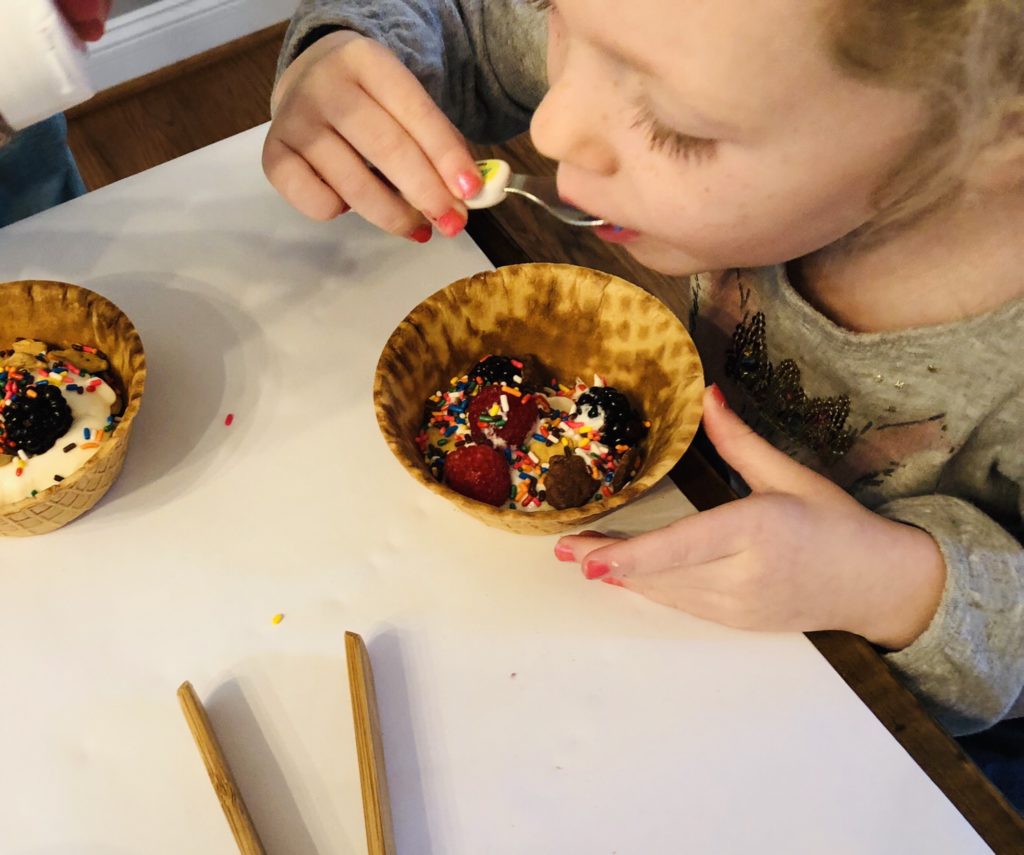 I think making these Yogurt Bowl Waffle Sundaes is a great activity for an after school snack. It's a win-win because it gives them a snack and an activity. Afternoons can be challenging when everyone is tired but also bored and hungry.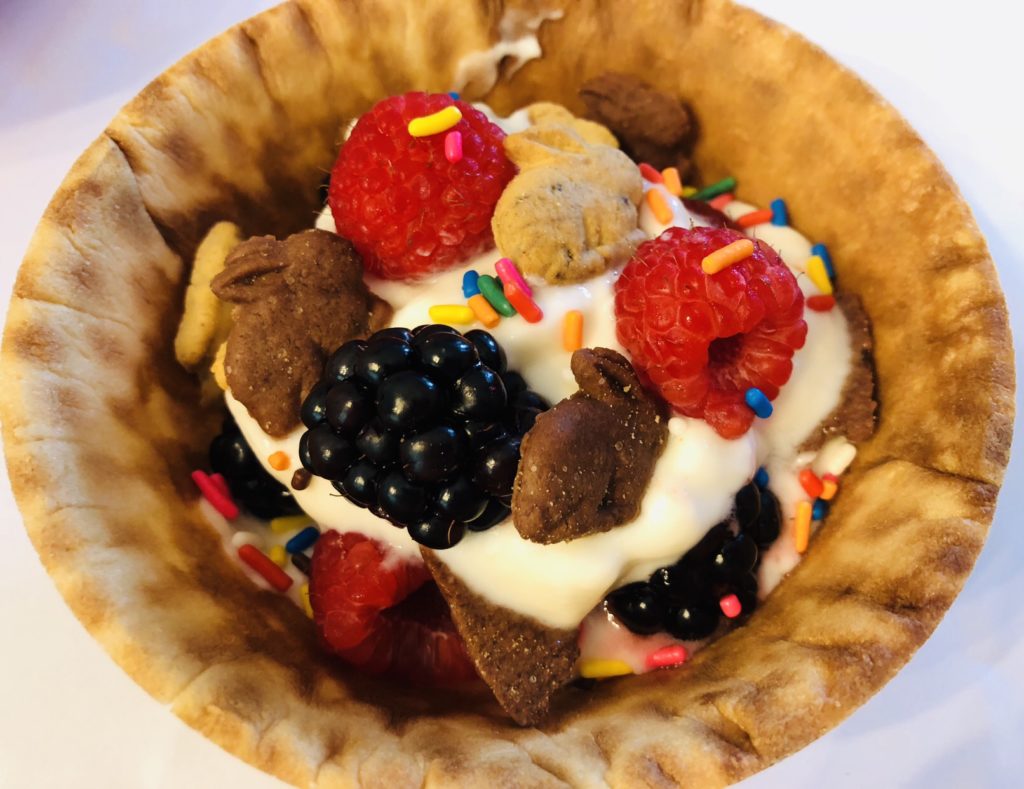 I may also use this idea in a few weeks when the elves make their return! They always bring breakfast when they return. It's usually something fun and simple like this. I can already picture it with red berries and green sprinkles!
A Yogurt Bowl Sundae Bar would also be a fun idea for New Year's Eve. Kids will love creating their own sundaes!
This post does include affiliate links. That means I could earn a tiny portion of any sale that is made through clicking on any of these products with no additional cost to you. All support is greatly appreciated!