Happy New Year! After spending the day taking down holiday decorations, I am ready to think about winter activities to do with the kids. This Easy Penguin Artwork is actually a simple art activity we did during DIY Summer Camp. It's also the perfect craft for winter too though.
This post does include affiliate links. That means I could earn a tiny portion of any sale that is made through clicking on any of these products with no additional cost to you. All support is greatly appreciated!
Create a Penguin Stickers
If you don't have any Make-a-Face Sticker Sheets, check them out now! I ordered these to go in birthday cards and to stick in mailboxes for neighbor kids. My daughter quickly became obsessed with them.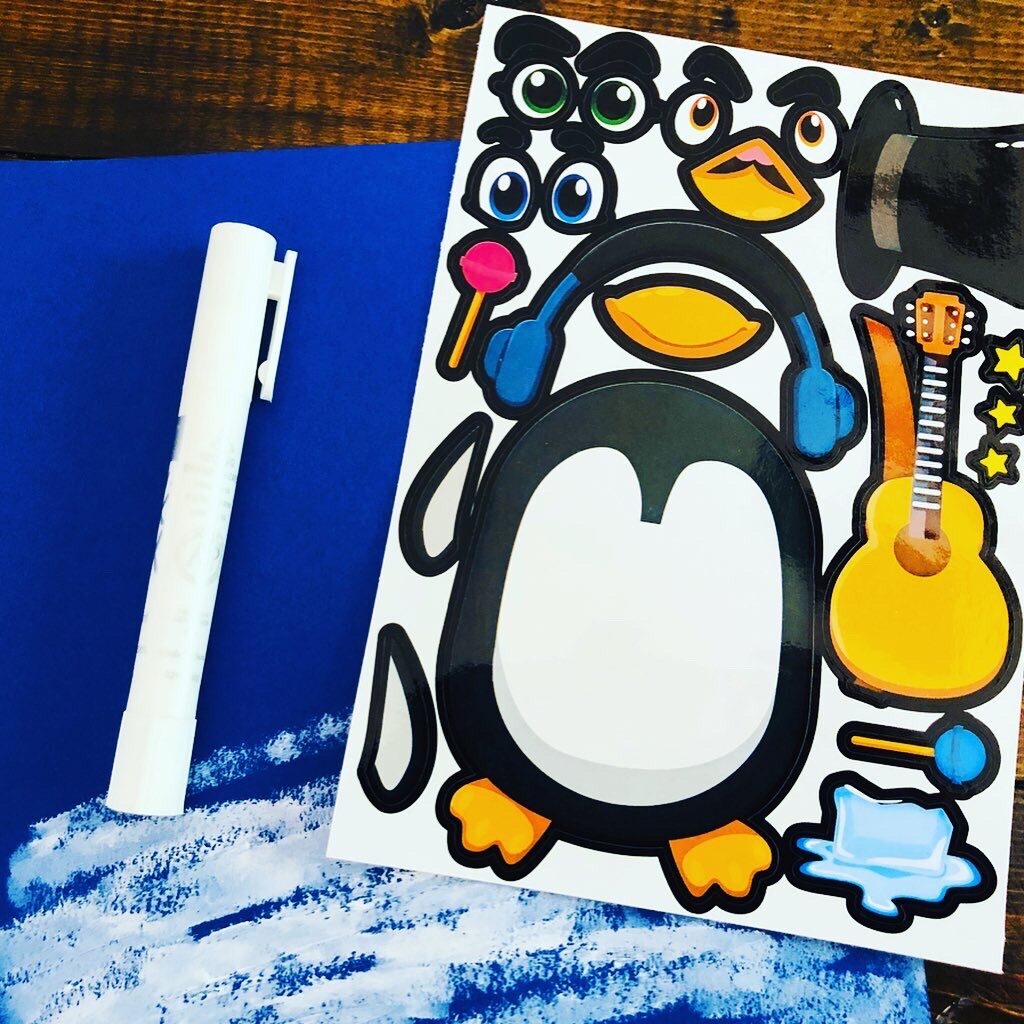 Once I saw how cute these stickers were, we decided to keep the penguins and make this easy art project. In addition to the stickers sheets, we used a white paint stick, blue cardstock, and an assortment of snowflake stickers from our stash.
The steps are super easy for this activity! Begin by using the white paint stick on the bottom of the blue paper to create a snowy ground for the penguin.
Then using the stickers, the kids can create their own penguin. There are lots of fun accessories on the sticker sheet to choose from.
Once they are finished creating the penguin, they can add snowflake stickers to create even more of a snowy scene. If you don't have snowflake stickers, try using white crayon or paint to create the snowflakes.
These turned out really cute. This fun activity would be great to go along with a winter book with a penguin theme.
Easy Penguin Artwork
If you have kids who love penguins, definitely give this easy activity a try! This fun winter artwork is great for kids of all ages.
All of our Penguin Week Activities over the summer ended up being a lot of fun! The snack craft and ice painting would also be great to add to your January activities.