Summer has definitely arrived here in North Carolina! We had a super hot weekend and spent lots of time at the neighborhood pool trying to stay cool. One of the best parts of summer is making new recipes for popsicles and ice cream. Don't you agree? When I was asked to review a new cookbook, I was more than happy to jump on board.
I was able to receive a copy of the book before it was released. I received this book in exchange for my honest review. That ended up being a very easy task since this book is full of beautiful ideas and recipes. You will also find a few affiliate links throughout this post. That just means I could earn a very small amount if you choose to make a purchase through those links. The price is still the same for you.
Now onto the good stuff. The recipe book For the Love of Popsicles is full of 75 delicious and healthy recipes. I had an extremely hard time deciding which one to choose first. They are simple recipes with natural ingredients. These are the two things I look for most in recipes I choose to feed my family.
I decided on the Yogurt Parfait Pops since it seemed super easy. The only supply I needed was a package of popsicle sticks. Since I am a crafter, I already had those on hand.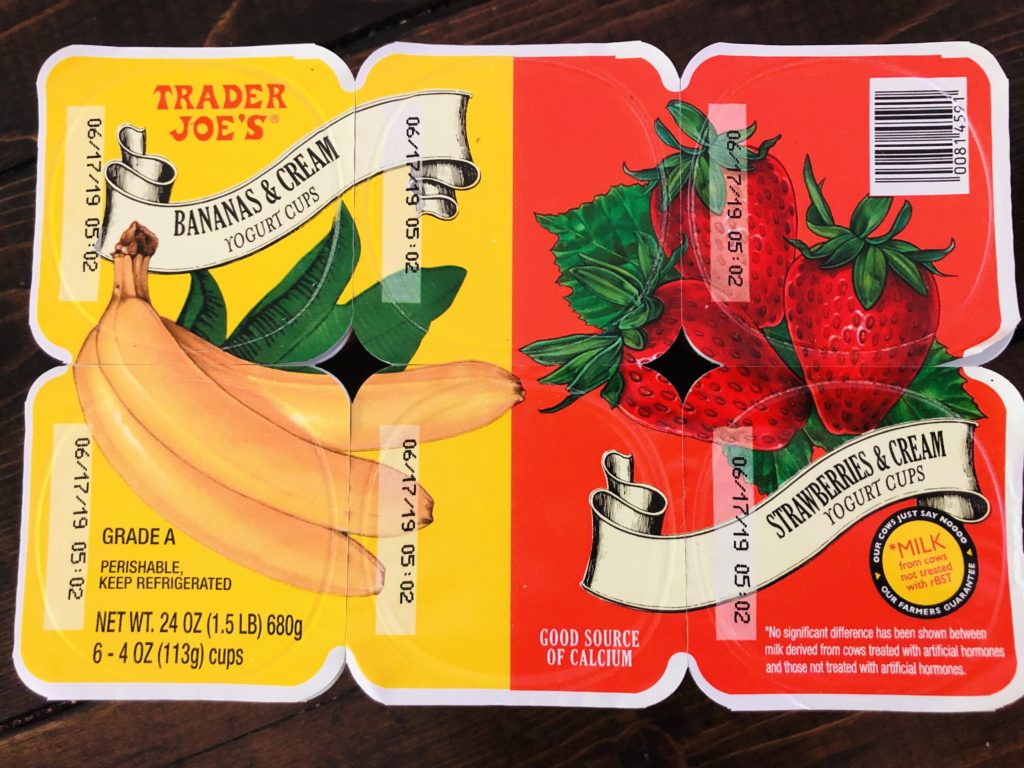 My family loves the yogurt cups from Trader Joe's. I was thrilled to find that the Yogurt Parfait Pops can be made using these little cups of yogurt. Our favorites are the banana and strawberry but they also come in a few other flavors like vanilla, blueberry, peach and mango.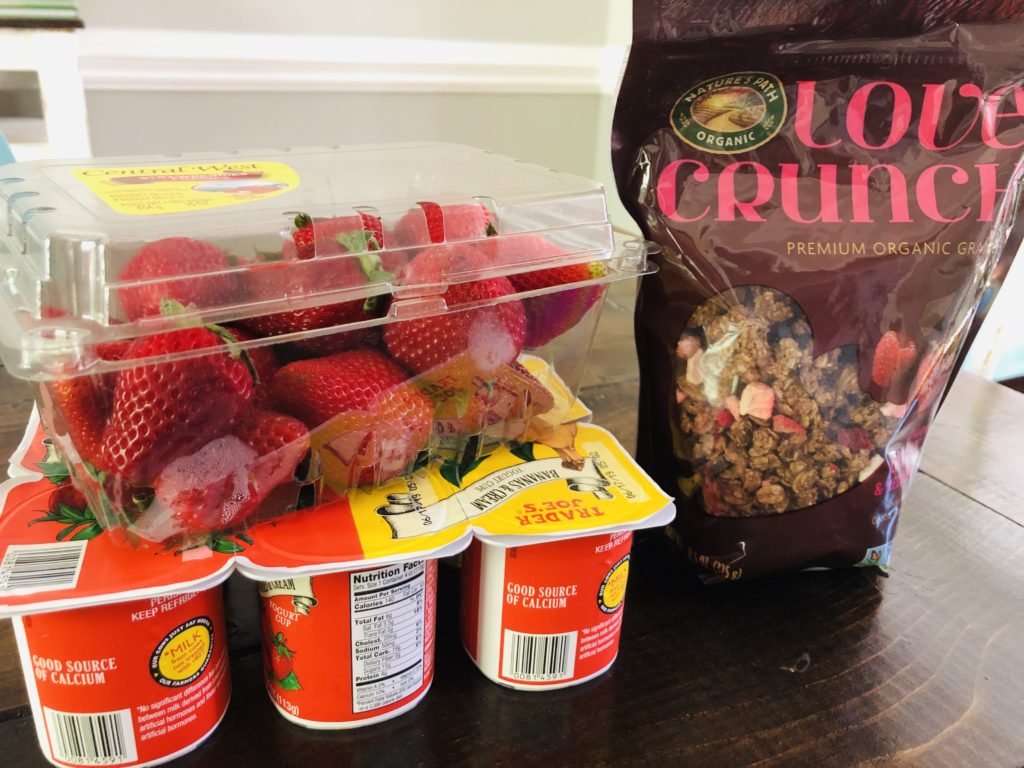 I love recipes with only a few simple ingredients. Here is what I used in our Yogurt Pafait Pops.
6 small fruit-flavored yogurt cups
1/2 cup fresh fruit of choice, finely chopped
1/4 cup granola or breakfast cereal
We used Nature's Path Chocolate Granola this time. You could also use homemade granola in this recipe or even try your favorite cereal.
Once you have the ingredients, here are the steps to this simple recipe.
Remove a spoonful of yogurt from each cup. Evenly distribute fruit into each cup. We used strawberries. Stir fruit into yogurt to combine. Top with granola or cereal.
Insert sticks and freeze until hard (at least 4 hours).
Run the yogurt containers under warm water for a few seconds to loosen them up. Then you should be able to remove the pops.
Isn't this genius? I am so happy to have found this recipe! The kids couldn't wait to try these and thought they were delicious. They looked at me like I was crazy when I told them they could have one for breakfast.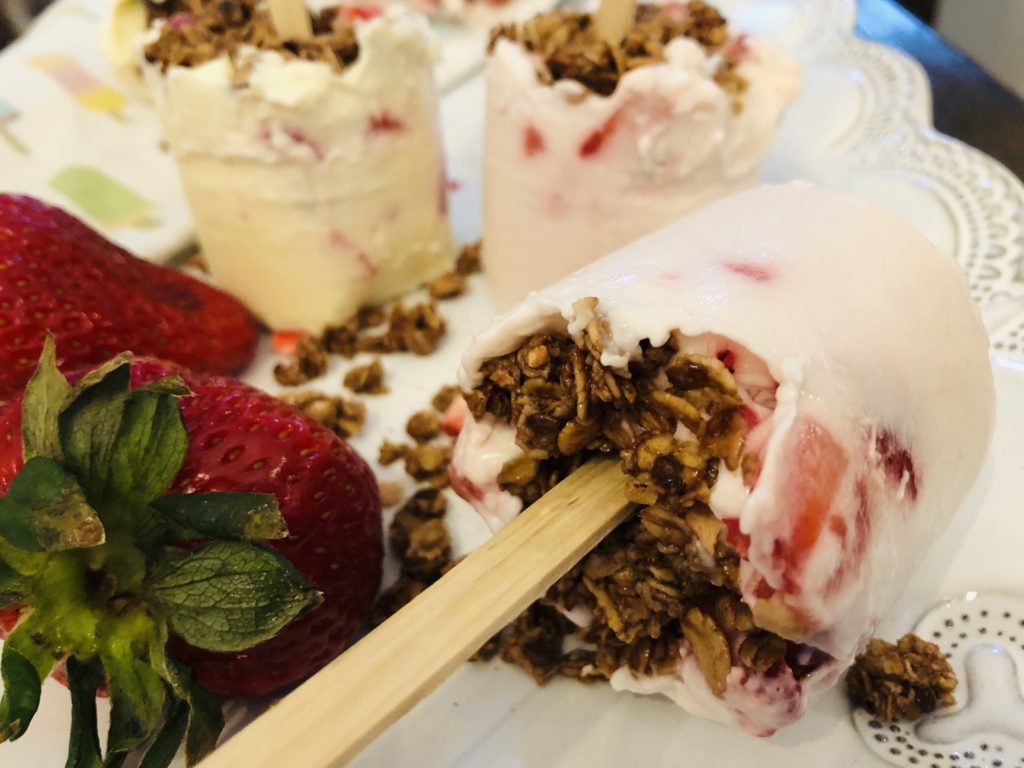 These will be so great to have on hand this summer! They are perfect for an afternoon snack or a quick breakfast. It kind of reminds me of the frozen yogurt granola cups we made last year. Once I popped them from the yogurt cups, I stored them in an airtight container in the freezer.
If you are looking for some healthy recipes to try this summer, check out the book For the Love of Popsicles. I'm looking forward to trying the Cookies and Cream, Jelly Pops, and S'mores recipes. There is even a Pupsicles recipe for your fur babies.