We are in the middle of pumpkin season! It is definitely one of my favorite times of the year. I love everything pumpkin and hope I am passing this love of pumpkins on to my children.
There are so many pumpkin craft ideas to do with little ones. Here are some of my favorites. Check out this list of Top Pumpkin Crafts for Toddlers and Preschoolers for some fun ideas.
This post does include affiliate links. That means I could earn a tiny portion of any sale that is made through clicking on any of these products with no additional cost to you. All support is greatly appreciated!
Pumpkin painting is the perfect craft to do with toddlers and preschoolers! Put a new spin on it by using marshmallows instead of paint brushes. They are easier for their little hands to paint with.
Set up a painting tray to keep supplies organized. This tray from Dollar Tree is perfect for little ones to paint mini pumpkins. You can customize the tray with googly eyes, foam stickers, glitter glue, and more!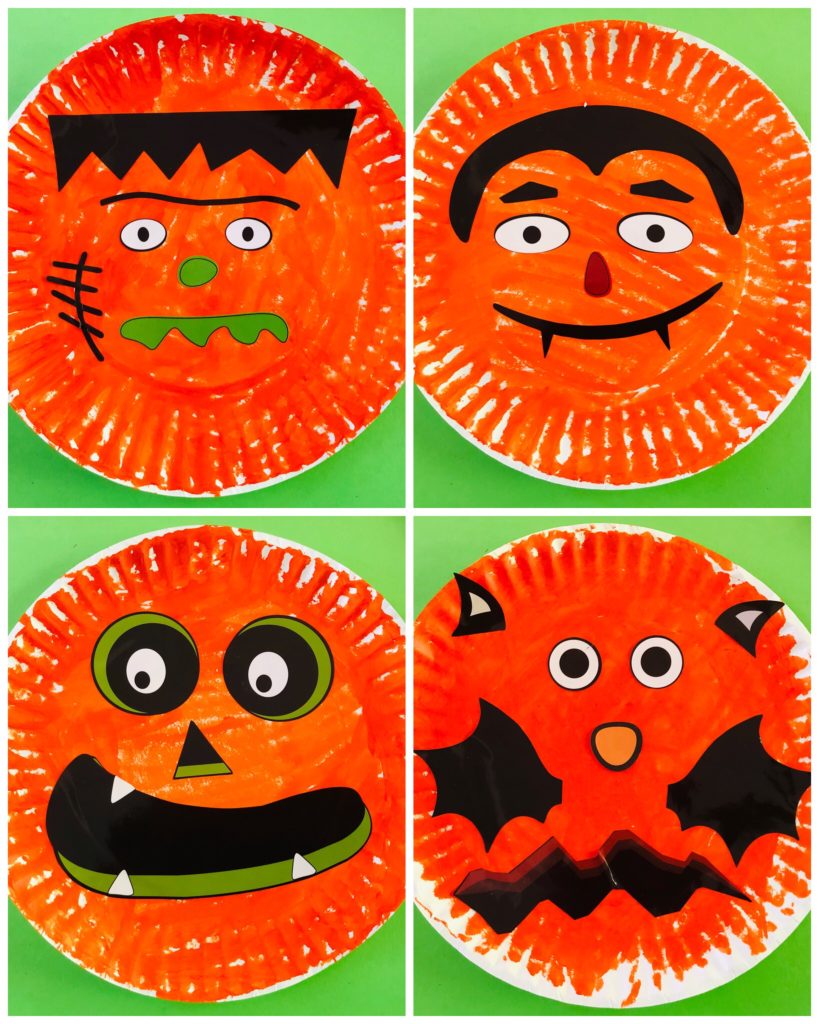 You can't have a list of crafts for toddlers and preschoolers without at least one paper plate craft! These paper plate jack-o-lanterns are so easy to make. Check out how this even tied into a classic pumpkin children's story! Once we were done with the craft, we turned it into a fun party game of Balloon Tennis.
I have never met a toddler or preschooler who doesn't love play dough! Make this easy recipe and add a few pumpkin cookie cutters for some major sensory fun!
Speaking of sensory fun, check out these awesome sensory bottles. The pumpkin is crazy cute. This is a great activity to do together and then use as a Halloween decoration.
What an adorable way to paint pumpkins! Little ones love to fist bump. Now they can turn that painted fist bump into a cute pumpkin craft.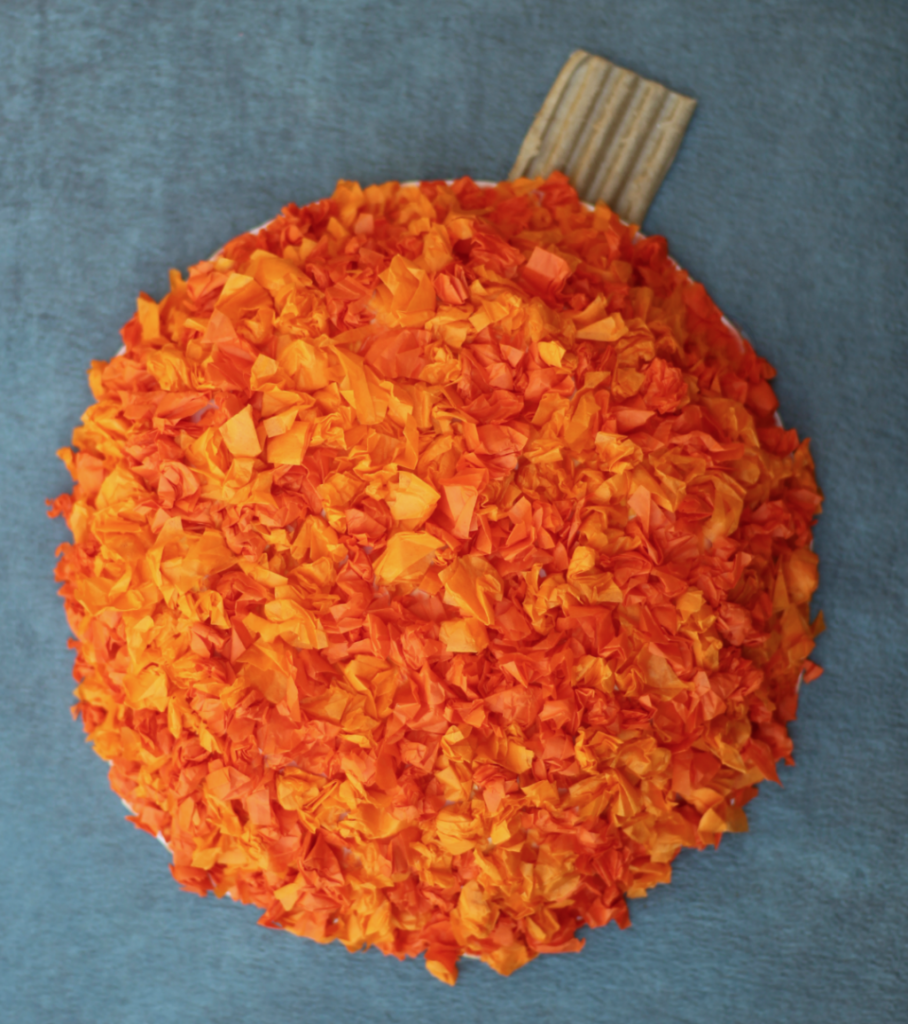 This adorable tissue paper pumpkin craft is super easy and only requires a few supplies. We definitely need to try this one since I've never done a craft with tissue paper….can you believe it?
I feel like this craft was made for me! These Rainbow Glitter Pumpkins are so beautiful and sparkly. Plus they are super easy to make.
This Jack-O-Lantern Paper Craft is perfect to make with kids! Plus once you are done, preschoolers and toddlers will love to use these as little finger puppets. It is such a cute idea!
These monster pumpkins are so adorable! This craft uses mini pumpkins which makes it perfect for little hands to help create. They will be so excited to create their own little monster pumpkin.
Here is another cool paper plate craft! These yarn wrapped paper plate pumpkins look like they would be great for working on fine motor skills.
If you are looking to get crafty with your little ones this week, these are all great options! There are so many amazing pumpkin crafts for toddlers and preschoolers. All of them are wonderful for their development.