We have been reading lots of fun Halloween books lately! One of our favorite book characters is Pete the Cat. So I was excited to find a Pete the Cat rendition of Five Little Pumpkins at our local library. We also did a simple Five Little Pumpkins Paper Plate Craft to go along with this fun story.
This post does include affiliate links. That means I could earn a tiny portion of any sale that is made through clicking on any of these products with no additional cost to you. All support is greatly appreciated!
Pete the Cat: Five Little Pumpkins
This book is the same story as the original Five Little Pumpkins. We have always enjoyed this song and also own the original book. What we enjoyed about this version was the colorful illustrations that included that mischievous Pete the Cat!
My youngest is in kindergarten and learning to read. So this book is a great one for us to read together. It has short sentences and repetitive words.
Book Inspired Craft
The illustrations that included the pumpkins in this book are so fun! They are all different types of jack-o-lanterns. That is what gave us the idea for this paper plate craft.
We decided to make five different paper plate jack-o-lanterns. This is a very easy craft and we only needed three supplies. Here is what we used for this Five Little Pumpkins Paper Plate Craft.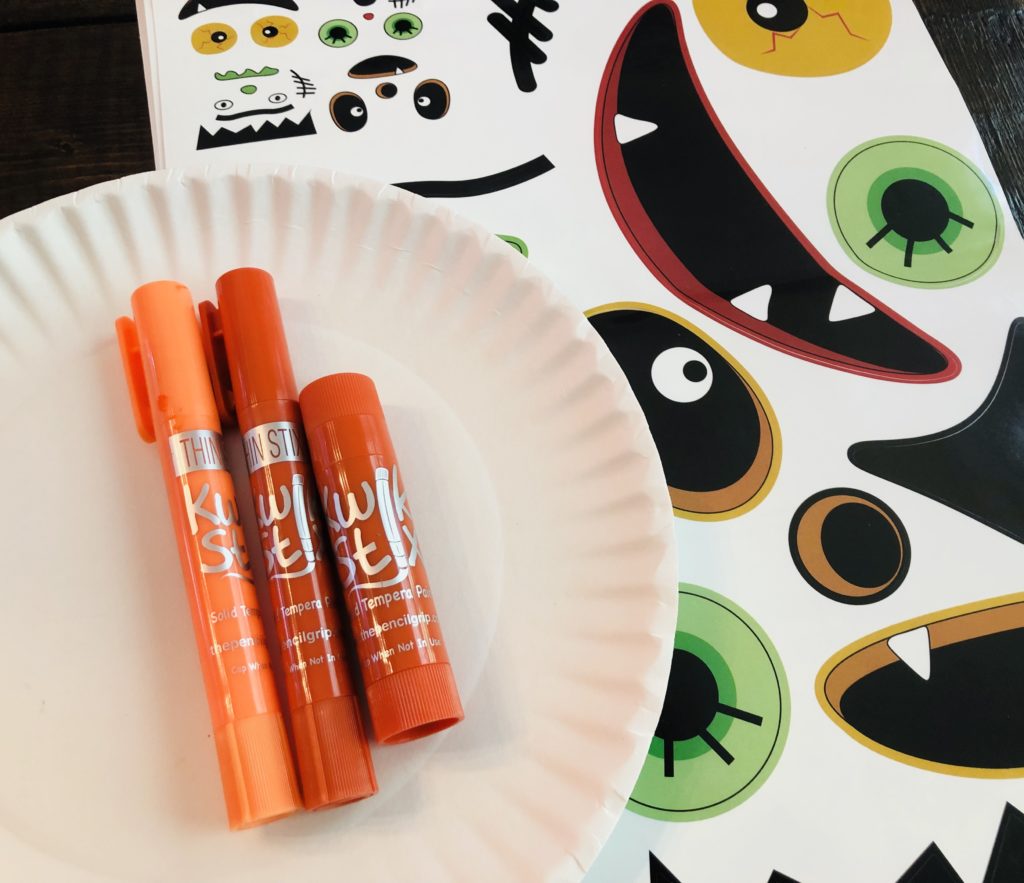 We do lots of crafts with Kwik Stix! It's definitely one of my favorite craft supplies for the kids. It goes on like paint but it is mess free and dries within seconds.
So much easier than using regular paint with little ones. We actually just shared another easy paper plate craft using them with foam stickers last week!
Creating Paper Plate Jack-O-Lanterns
The first step for this craft is to use the Orange Kwik Stix Paint to color the paper plate. They will need to make sure the entire plate is covered in orange.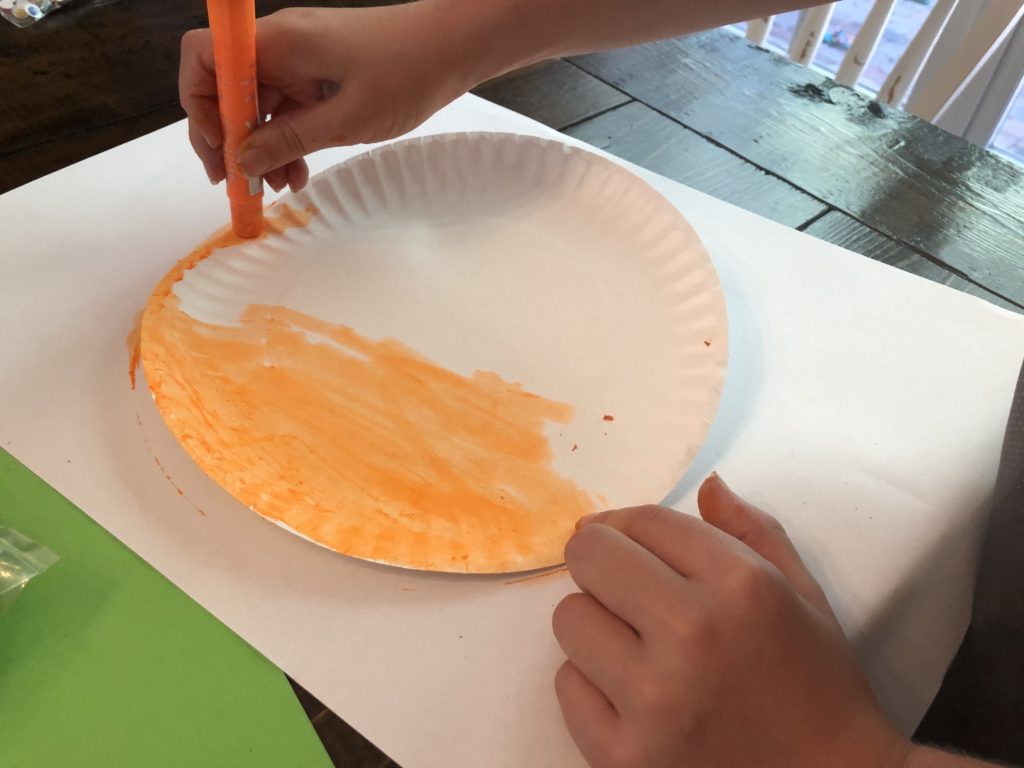 Once the paper plate is completely orange, it is time to pick out the Jack-O-Lantern stickers. The set of stickers we used had enough to do 16 different pumpkins.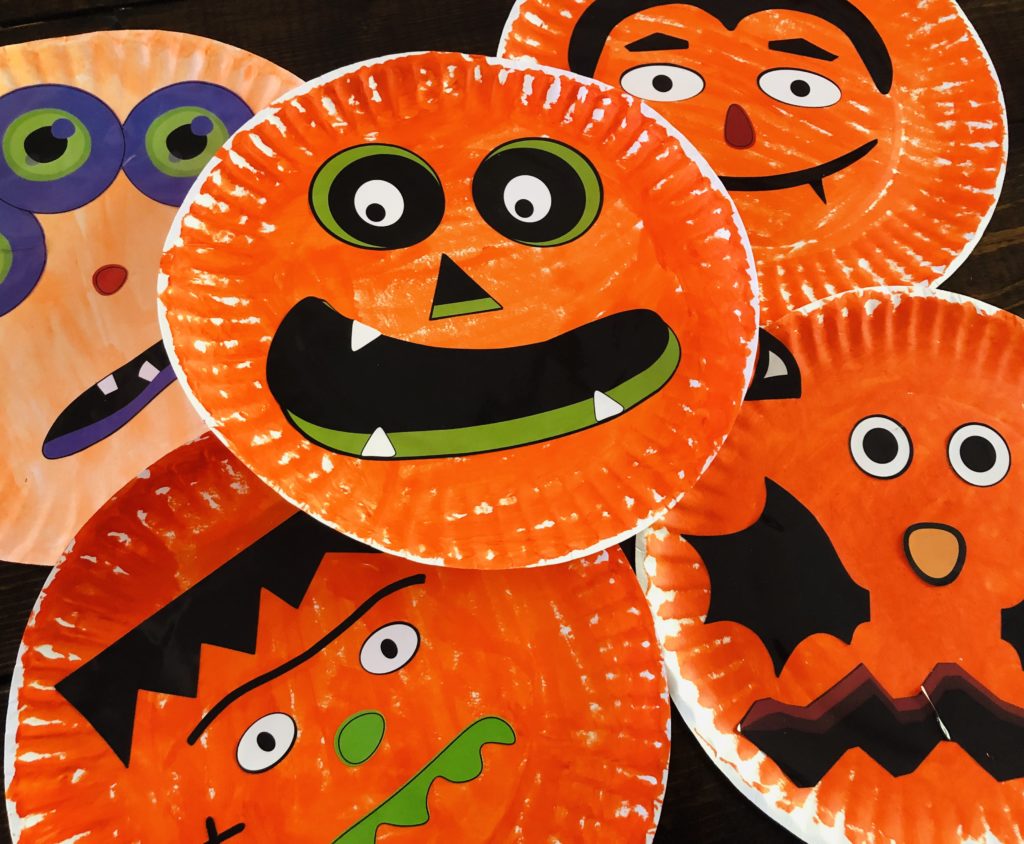 These stickers had so many faces to choose from. Some were a little scarier than others. My favorites were the bat and Frankenstein!
Smaller children may need a little assistance getting some of the bigger stickers onto the paper plate. Working with stickers is always great for fine motor skills.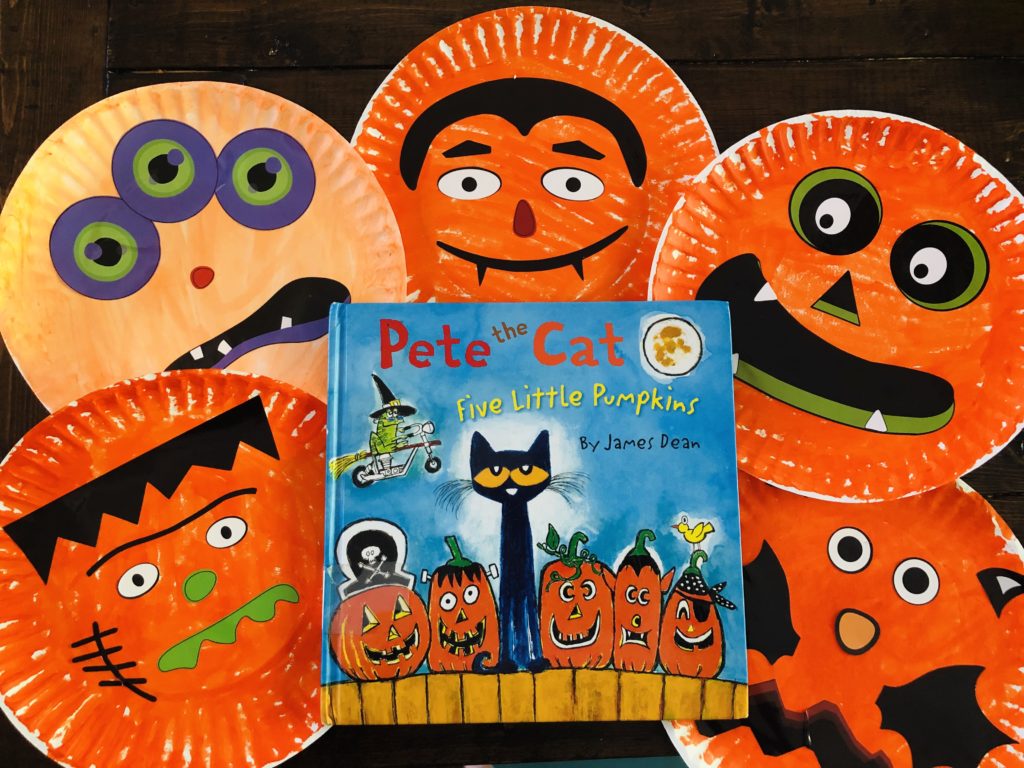 If you are a fan of Pete the Cat and Halloween, this is defintely the craft for you! We love easy paper plate crafts so this was perfect for us too.
I plan to use this craft in a Halloween Party Game of Balloon Tennis later next week. I think it would be fun for that too!