We had so much fun last week making our Paper Plate Jack-O-Lanterns! It turns out they are perfect for creating this Halloween Balloon Tennis Party Game. I love when we can repurpose some of our crafts!
We have done Balloon Tennis before so I knew this activity would be a hit. It is one of our most popular activities from DIY Summer Camp
This post does include affiliate links. That means I could earn a tiny portion of any sale that is made through clicking on any of these products with no additional cost to you. All support is greatly appreciated!
Easily turn this classic game into a holiday party game!
The Halloween Balloon Tennis Party Game is basically the same. We just gave this fun game a theme. You could do this for any holiday!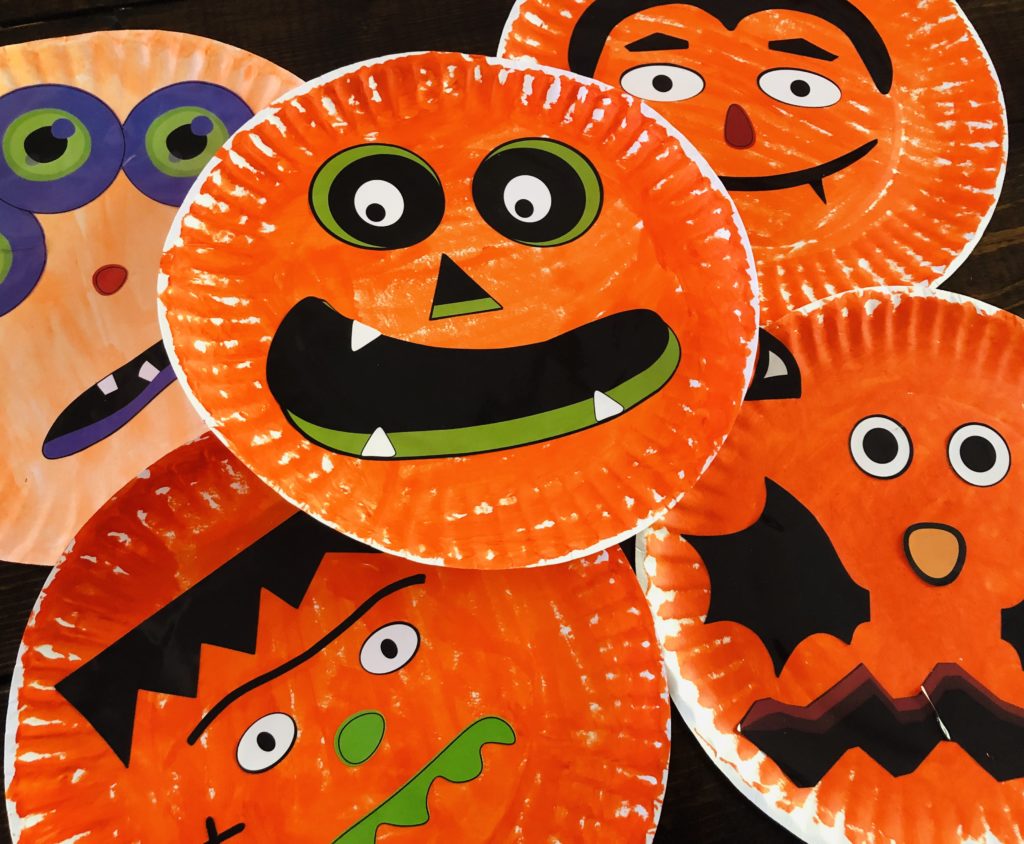 This paper plate craft is perfect to use for this game! I love the idea of the kids creating their own rackets. In the past we have just used crayons and stickers.
Purchase already decorated paper plates instead of making your own.
If you don't have time for the "crafty" portion of this activity, you could use any paper plate. I also made a few rackets from some Halloween party plates that I picked up at Dollar Tree.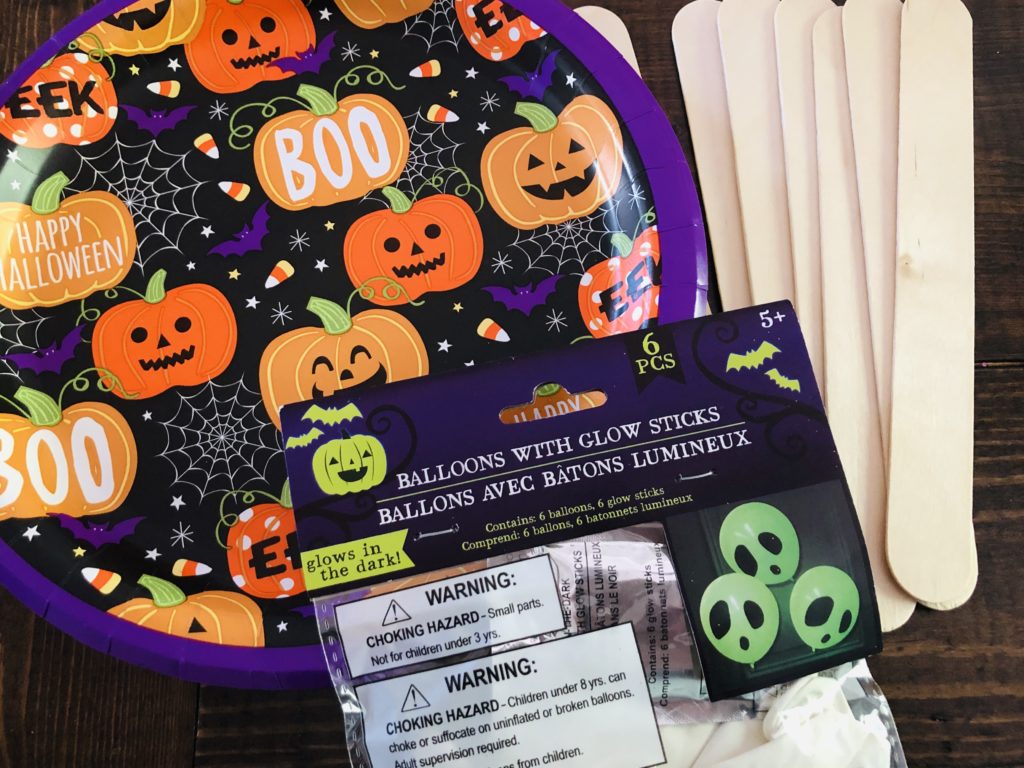 I also found the perfect spooky balloons at Dollar Tree. The balloons include glow sticks in case you want to try this party game in the dark.
They also have ghost faces already printed on them. My original plan had been to purchase white balloons and draw ghost faces on with a permanent marker. This made it much easier!
Once you have the plates either decorated or purchased, you can glue on large craft sticks to create the rackets. I used my hot glue gun for this. In the past we have used craft sticks that have an adhesive tip.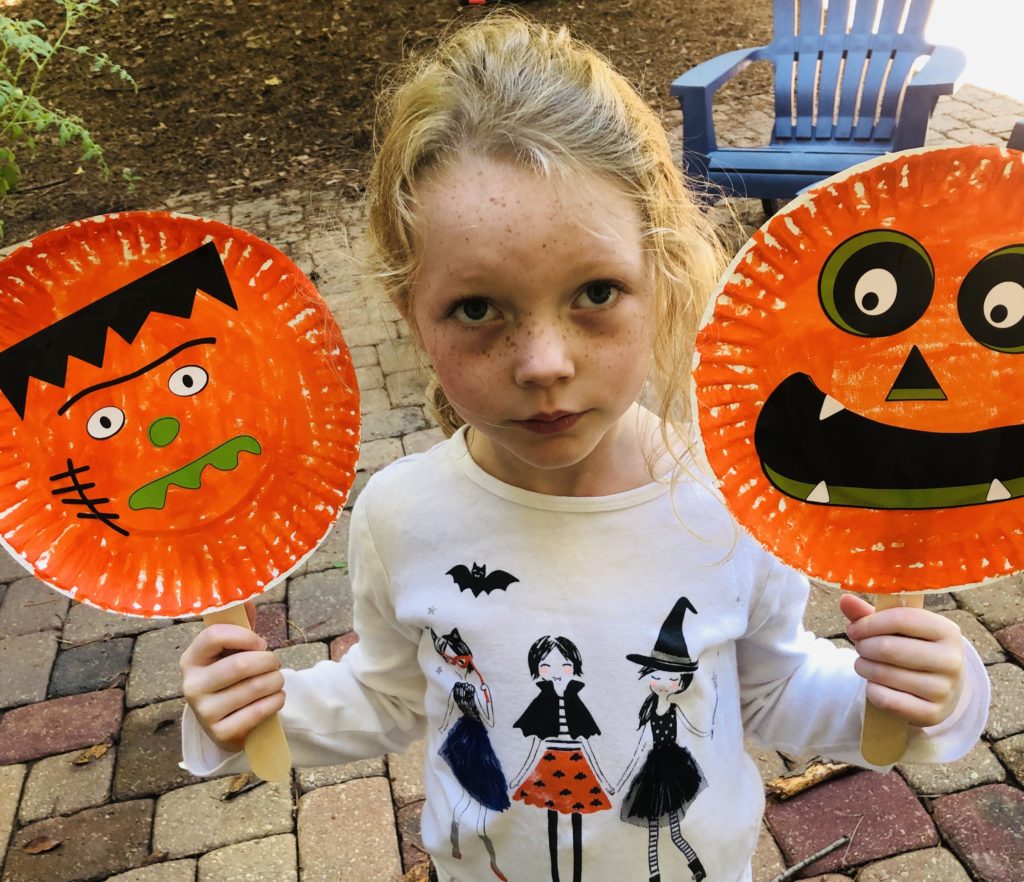 Time to play!
Now that the rackets are made, it is time to play! Each child gets a racket to play with. Then they can start boucing it back and forth to each other.
This game is fun for kids of all ages! Even toddlers would be able to have fun with balloon tennis! It's always a great idea to get kids moving. This activity is wonderful for gross motor skills as well.
This game can also be played indoors. That makes it great for rainy or cold days. We all know how challenging those days can be.
Hopefully we'll get around to having our own Halloween Party. If we do, this game will definitely be on the list of activities. I think it would be fun to have several ghost balloons flying around the backyard!
Fall is our favorite time of year. Be sure to check out our Spooky Fall Fairy Garden for more ourdoor fun. We also have more paper plate crafts for Halloween!