It seems like it may never turn fall here in North Carolina! It is making it hard for me to get into the spirit of putting out my decorations. We did have a very nice weekend a few weeks ago and painted some pumpkins.
I thought it would be fun to do marshmallow painting on the pumpkins. Visions of perfectly painted polka dot pumpkins were in my head! 🙂 This Marshmallow Painting Pumpkin Craft is super fun and great for toddlers and preschoolers. The marshmallows make it easy for them to paint. They are perfect for little hands!
Best tip for painting on pumpkins!
The night before we painted the pumpkins I spray painted the pumpkins with white paint. This makes it easier for the paint to show up on the pumpkins. I think it also helps the colors to appear more vibrant.
Marshamallow Painting Supplies
When we were ready to paint, I gathered all of our supplies and took them outside. We used acrylic paint, paint brushes, marshmallows and assorted glitter.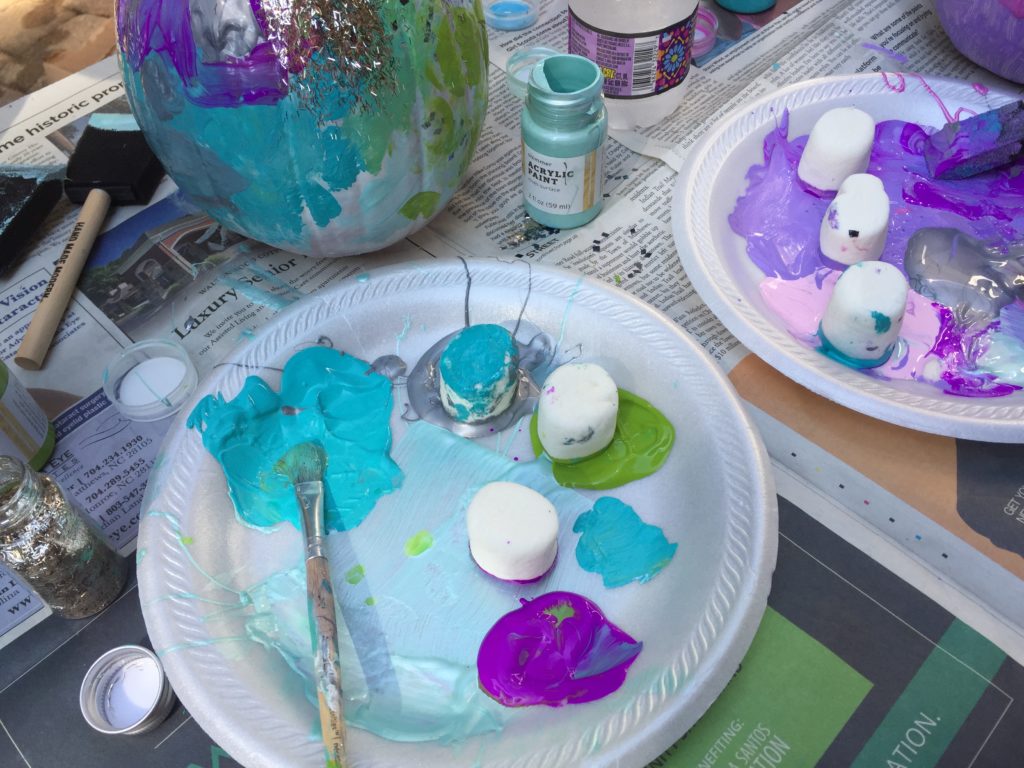 I encouraged them to paint the pumpkin a solid color with the paint brushes and then we would use the marshmallows to make really cute polka dots!
Well, once the supplies started coming out, things started to get a little crazy! My first instinct was to stop them and get them back on track. We were supposed to be making polka dot pumpkins! Didn't they understand?
Then I remembered that this was supposed to be a fun activity and they would enjoy it way more if they could let their creativity run wild. That is way more important to me than having perfectly painted polka dot pumpkins for my blog!
Add a little glitter!
We ended up having the best time. We painted all over the pumpkins with all the colors using paint brushes and marshmallows. Then we poured on some glitter!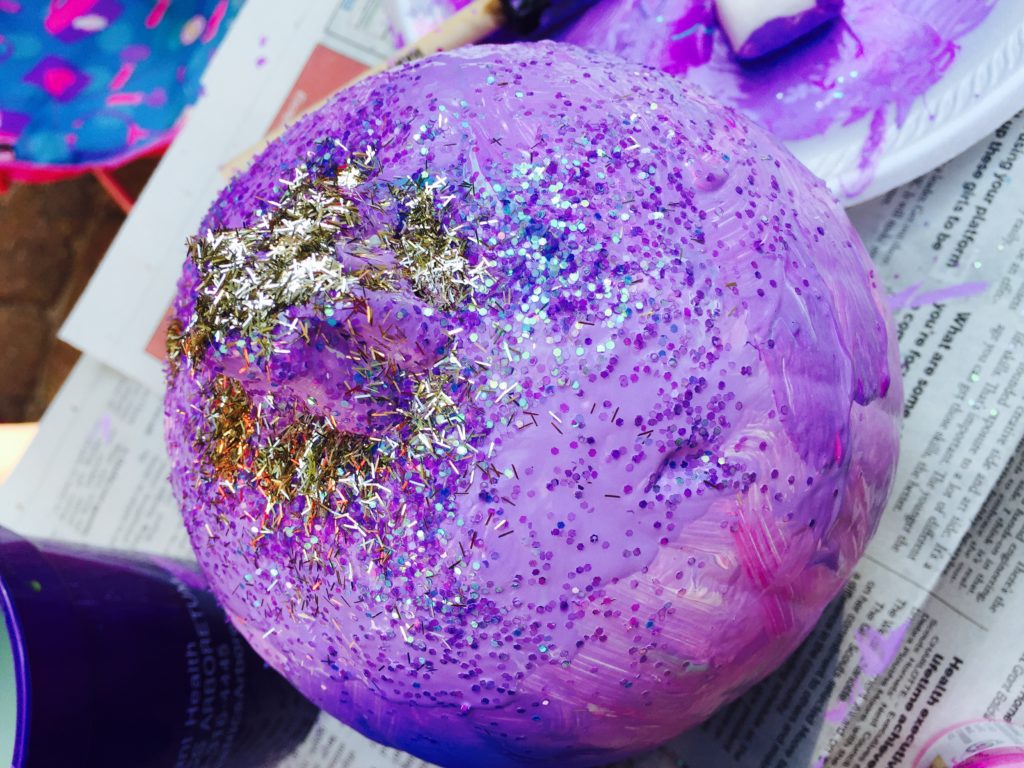 You know what? They absolutely love these pumpkins and think they are characters from the show Shimmer and Shine! They are right….these pumpkins are beautiful!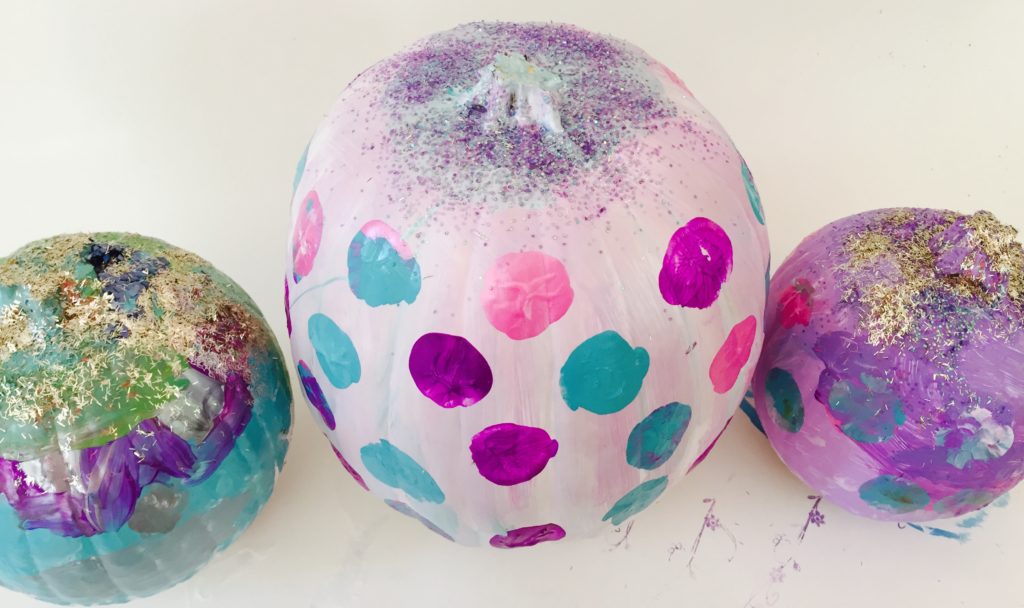 Process Art is always a good idea!
After we were finished with the pumpkins, we still had some paint left on our plates. Well, you can't let perfectly good paint go to waste. I looked down and saw the paper bag I had used to spray paint the pumpkins on. It was the perfect canvas so we painted it too!
Process art is always so much fun! There is no expectation on how it should turn out. It's even better when we can incorpate recycled materials!
Sometimes I am so bad about having an idea in my head about how things should go. We all know that is so dangerous because things never go like you think they should.
One of the things I am working on is letting go of perfection. Let the kids get dirty. Let them play and use their imaginations. Am I the only one who struggles with this? If so, please give me some tips on letting go!
The Marshmallow Painting Pumpkin Craft is a great start to just letting go! Have fun painting with kids of all ages. This is also the perfect craft for toddlers and preschoolers.
This post does include affiliate links. That means I could earn a tiny portion of any sale that is made through clicking on any of these products with no additional cost to you. All support is greatly appreciated!