Hello! Hello! It was my birthday last week and my family got me an Instant Pot. I am super excited and can't wait to get started with it. I wonder how long it will sit in the box though? I am also a little intimated by it and would love any recipes or tips you may have to share!
It is Week 5 of the Stock Your Freezer the Easy Way Challenge. I honestly can't believe there are only two more weeks left and that the holidays are just around the corner. This week I'll be freezing two dinners, Slow Cooker Black Bean Soup and Southwest Beef and Pasta Skillet. I've made both of these before and thought they turned out great. The kids are big fans of black beans. When I made the skillet recipe a few months ago, we were able to eat it for a couple of nights and then I froze the remainder in a couple of individual containers. My husband said they were great for his lunches! I'll try to that again with this batch.
This weekend I made a big batch of mini donuts for the freezer. Remember our favorites from Trader Joe's? We used the Pumpkin Pancake Mix in the Mini Donut Maker. I prepared the mix using the instructions for the entire box. I was able to fill up a gallon size freezer bag of mini donuts. These will be awesome to have on hand for the kids during the week.
We have a busy weekend planned so Friday we'll probably just grab something out or have something pretty quick. Here is what we have planned for the remainder of the week though:
I'm looking forward to trying the One Pot Pasta Dish. I had actually pinned it to my What's For Dinner Pinterest Board a while ago since I thought it looked yummy and easy! It looks like a nice change from our usual Marinara Pasta.
I hope you are enjoying this series and will join us next week! I will definitely be doing this again sometime early next year since I feel that I have gotten quite a bit out of it.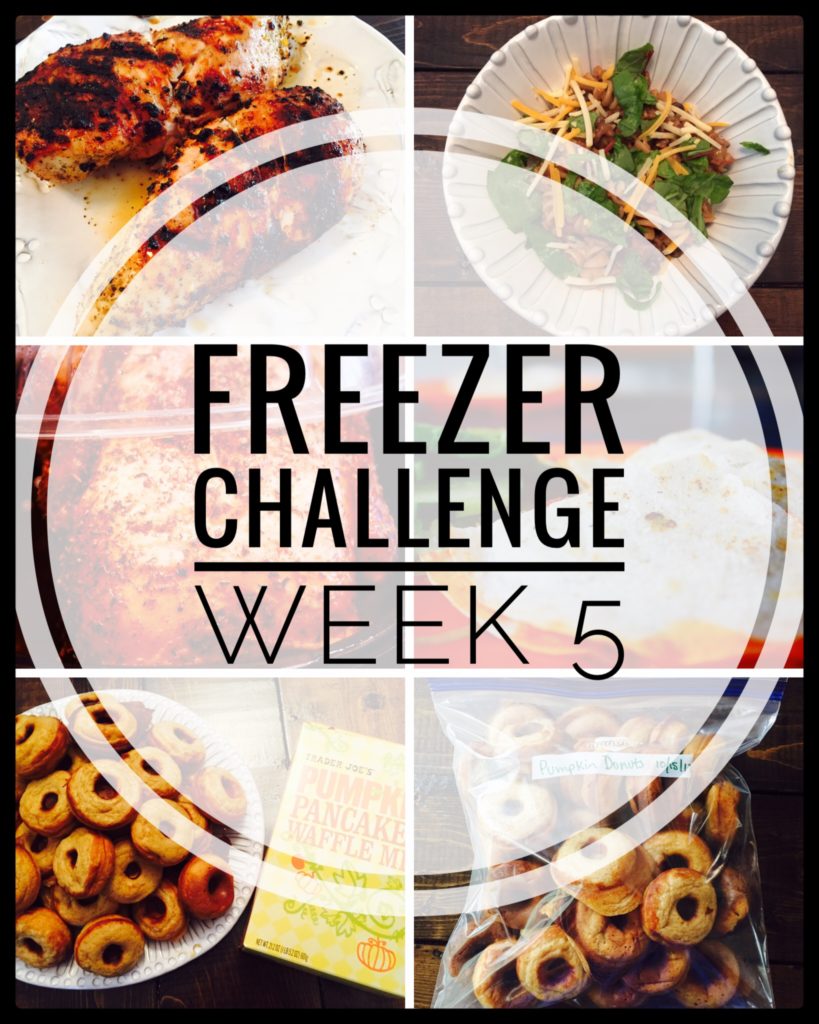 This post does include affiliate links. That means I could earn a tiny portion of any sale that is made through clicking on any of these products. All support is greatly appreciated! 🙂