Have you heard of the Kids Night In Subscription Box? It is an amazing subscription service just for kids. The box includes quality supplies along with an activity guide to follow for activities to do with your kids.
Each box has a unique theme with learning opportunities. It is not just for doing at night! We actually do our boxes after school most months. We even took one with us on vacation over summer break!
This post does include affiliate links. That means I could earn a tiny portion of any sale that is made through clicking on any of these products with no additional cost to you. All support is greatly appreciated!
Let me just share the reasons why I love this subscription box so much! Plus right now, use code FALL19 to get 15% off your subscription.
Everything you need comes in the box.
This is definitely the number one reason I love this subscription box. I don't have to worry about going to a store or try to figure out what supplies we already have at home. It is all included in this sturdy box.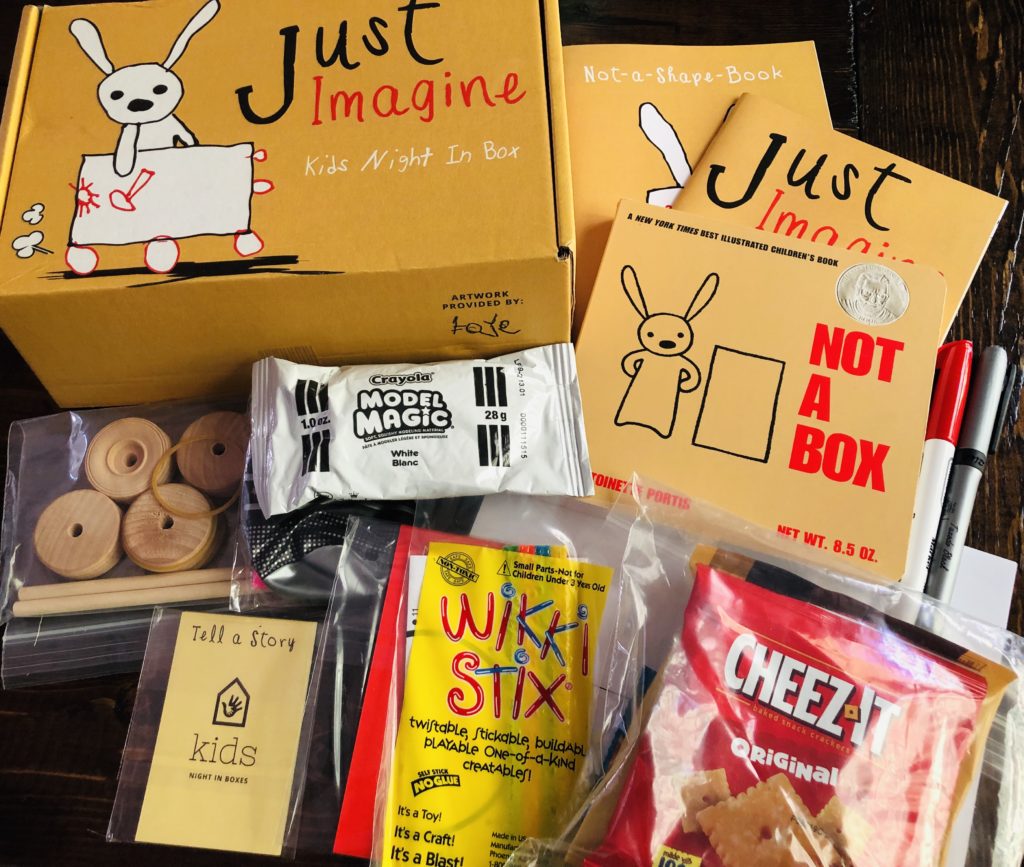 Plus a lot of days we will only do a couple of the activities. Having the box keeps me organized. I can just put all the other supplies back into the box until the next day. Some of the supplies like the Wikki Stix and Model Magic pictured above are items they can pull out and keep using throughout the week when we have completed the activities.
Each month includes a fun recipe card .
My kids love to cook and make fun things in thekitchen. The custom recipes provided always go along with the theme of the box.
Each box includes a snack activity.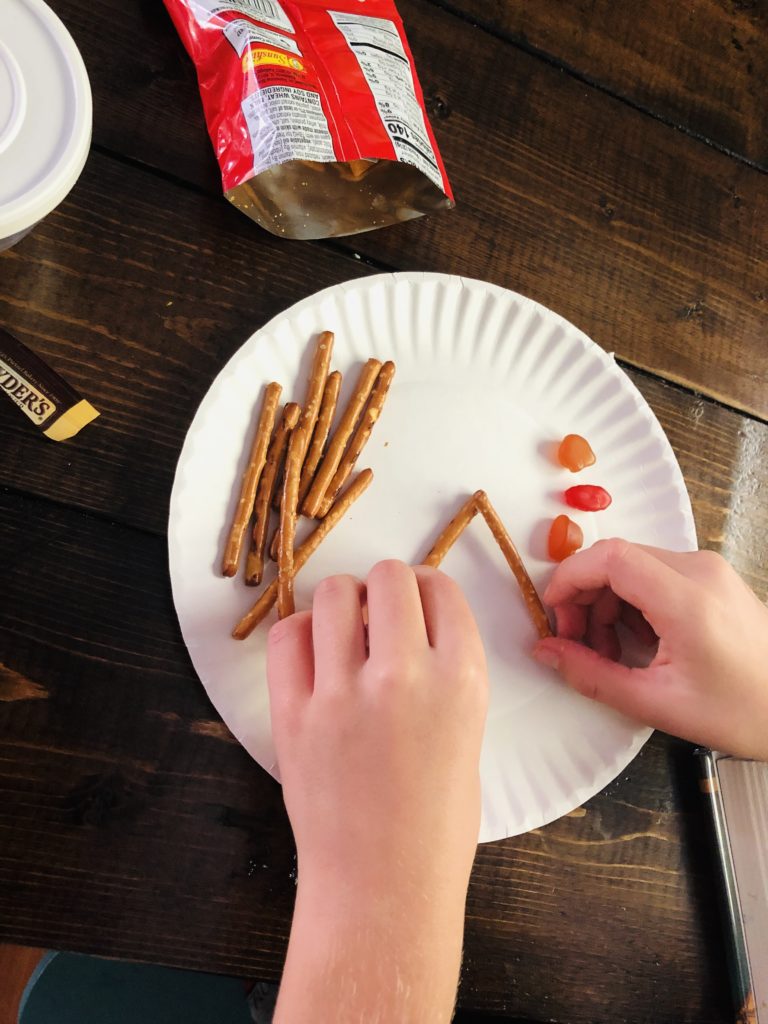 Since we like to do our subscription box after school, having a snack activity works out really well! This particular box was called Just Imagine and was all about using your imagination and thinking outside of the box.
The box included a pack of cheezits, fruit snacks, and pretzel sticks. The kids were supposed to use their imaginations to create something out of those food items.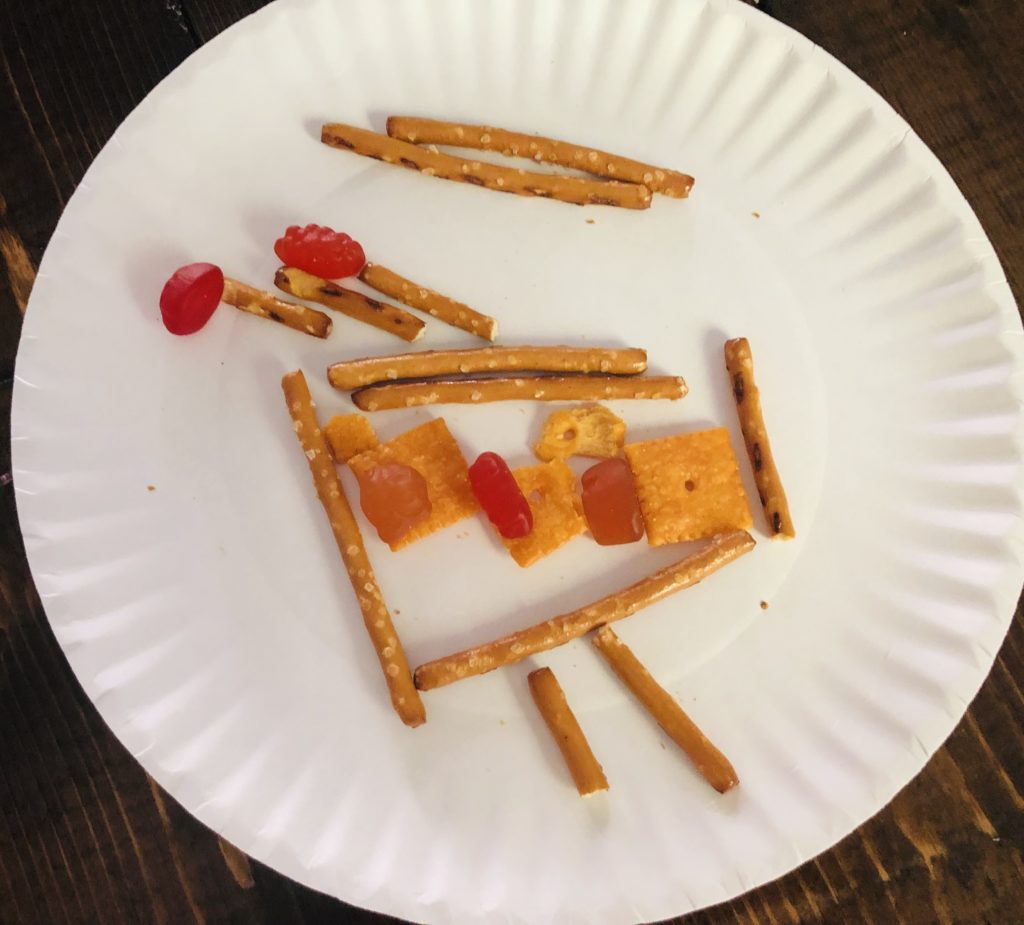 Of course there is no wrong or right way to do this activity! One child created a car and the other made a monster. Then they enjoyed the snack.
Reading Time is always fun!
I love that each box includes a book to go along with the month's theme. This box included a cute board book called Not a Box. It is always a great way to start off all the activities.
This particular book ended up being perfect for afternoon reading time with my kindergartener. It had lots of one line repetition so she could work on reading on her own.
The activity guide in the box also includes post-reading questions for different grade levels. This is something that is encouraged by her teacher so I felt like we were winning in the homework department that afternoon. That is not always the case so thank you Kids Night In!
Activities we can all do together.
I love the activities included in these boxes that encourage engagement. I am able to do these with my son and daughter. The story time cards included in this box were so much fun and had us laughing all together.
Each card had different prompts and you had to use your imagination to finish the story. They also included a fun inflatable microphone to use when storytelling.
In addition to that activity, most boxes include a movement activity that we can all do together. Sometimes it is themed yoga cards. Those are my favorite! The kids loved doing Space Themed Yoga.
Craft Projects for all ages groups.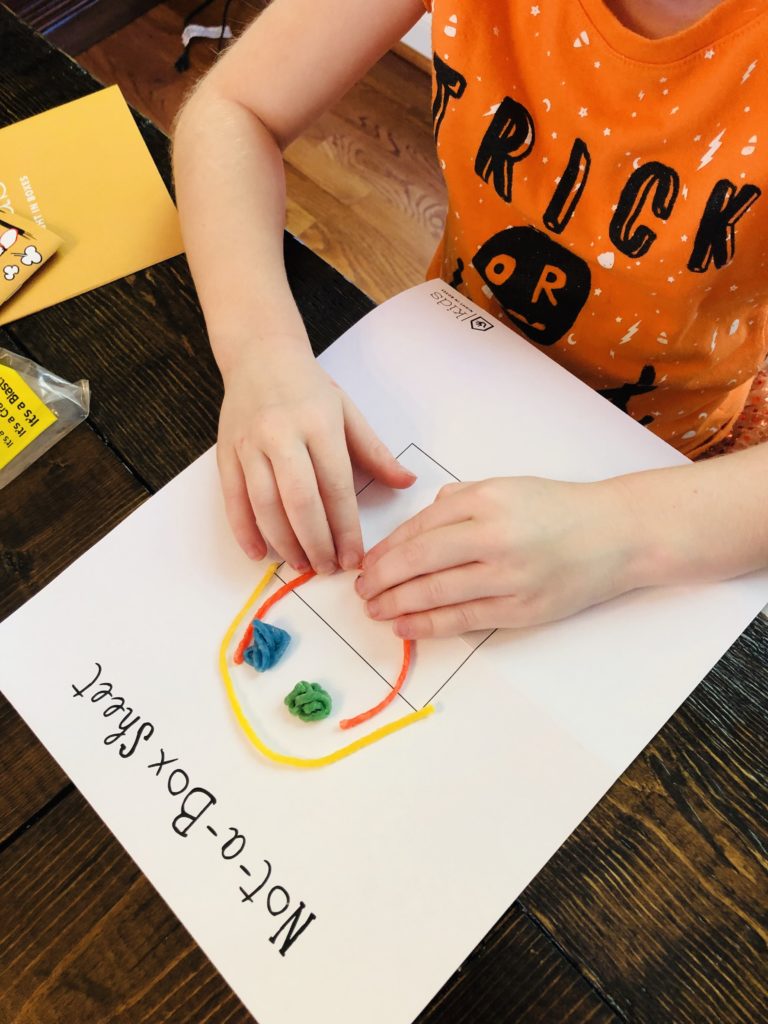 My kids are ages 5 and 10. They do great with all the Kids Night In craft projects. This time my youngest was able to work on Wikki Stix creations while my son did the Not-a-Box project.
The Not-a-Box was actually a project using the box everything came in to create a vehicle. This is the kind of activity my oldest really gets into.
As you can see, the Kids Night In Subscription Box is a great fit for our family! I also love how flexible it can be. You don't have to do all the activities all at once. It is nice to be able to space them out for after school activities or do them all at once if it's a rainy Saturday afternoon!