Once Halloween is over, it almost feels like we should go right into Christmas crafting! All the fun supplies are out in stores and it is so tempting. Let me hold off for a bit though and show you this super easy Thanksgiving Paper Plate Wreath Craft.
This craft is very simple and kids will enjoy creating their own paper plate wreath for the holiday! If you are too exciting about Christmas to do Thanksgiving crafts, feel free to check out our Christmas version of this fun craft.
This post does include affiliate links. That means I could earn a tiny portion of any sale that is made through clicking on any of these products with no additional cost to you. All support is greatly appreciated!

Great craft for every season!
We love doing this craft for every holiday season! I am always on the lookout for fun foam stickers for this reason. When I found these Silly Thanksgiving Foam Stickers from Oriental Trading, I knew they would be perfect for this craft.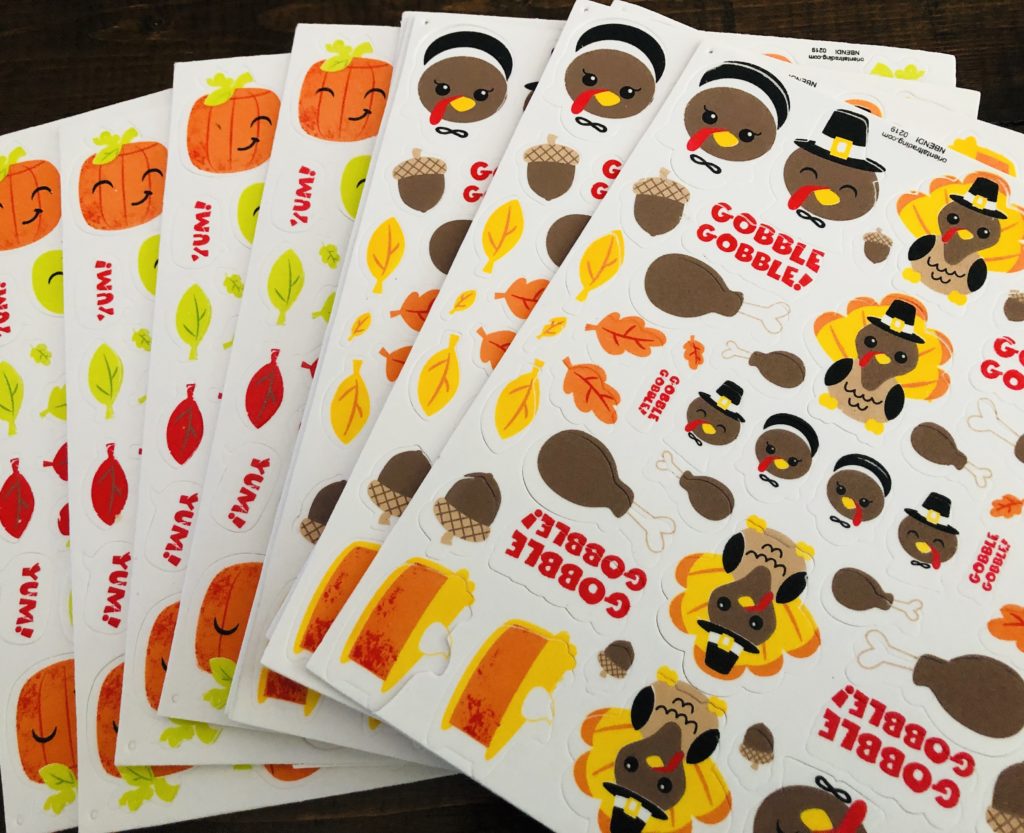 Supplies Needed
Here is a list of supplies you will need for this paper plate craft:
paper plates
Kwik Stix Paint (crayons or markers can also be used)
Scissors and/or hole punch
Setting up the paper plate wreath craft.
After you have the supplies, the set up for this craft is very simple. I like to arrange the supplies in a divided tray I found at Dollar Tree. This keeps our supplies organized.
Also, before the kids can begin the craft, I always cut the middle out of the paper plates. I use pointed tip scissors to make this very easy so it is best for an adult to complete this step.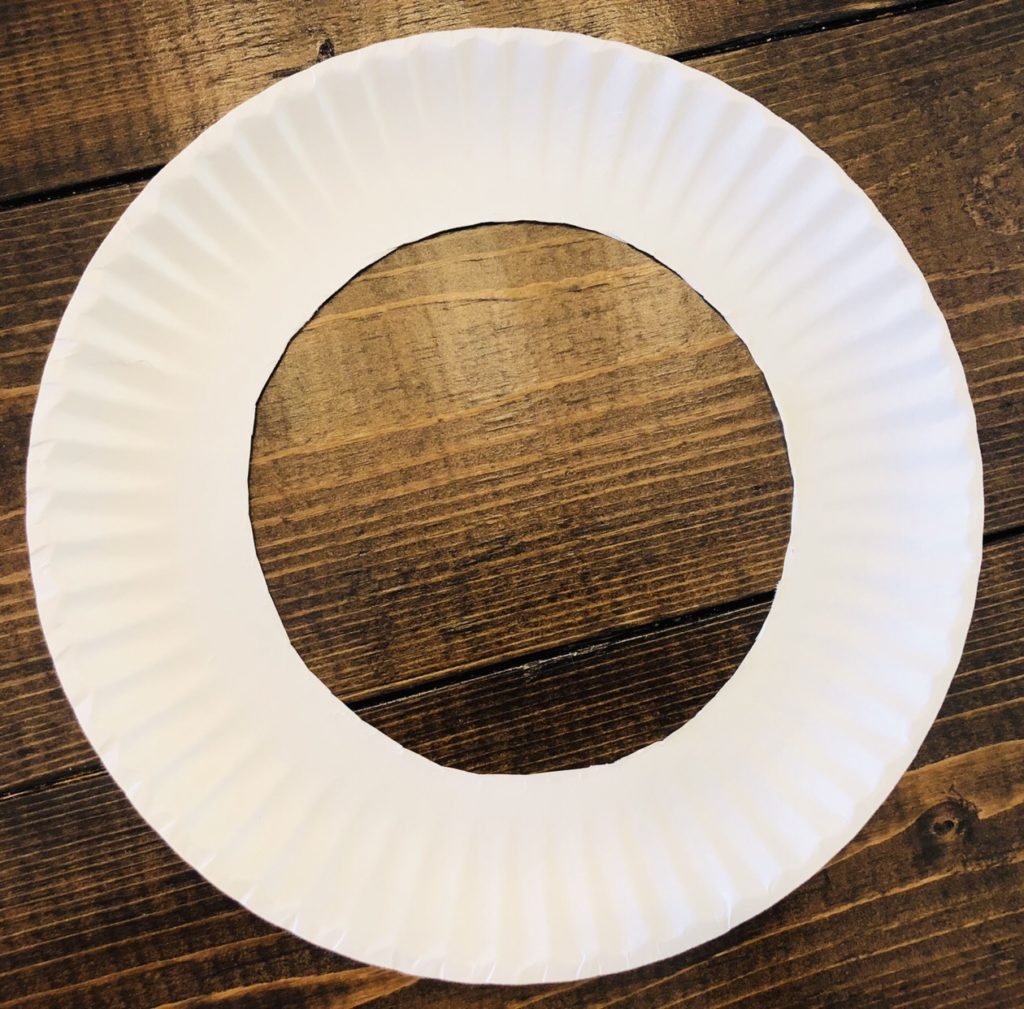 Once the plates are ready and the tray is set up, the kids can begin to craft. They start by coloring the paper plate with the colors from the tray. Sometimes we use crayons or markers. Now that we have discovered Kwik Stix, we always use those.
When I do this craft in the classroom, I usually bring crayons so that everyone can use a variety of colors at the same time. This is the perfect mess free craft for class parties.
Where to find Thanksgiving Foam Stickers
Once they finish coloring the plate, it is time to add the stickers. I find seasonal foam stickers at a variety of different places. It is great to shop at Hobby Lobby and Michael's when they have a sale on holiday items. I also enjoy ordering from Amazon and Oriental Trading.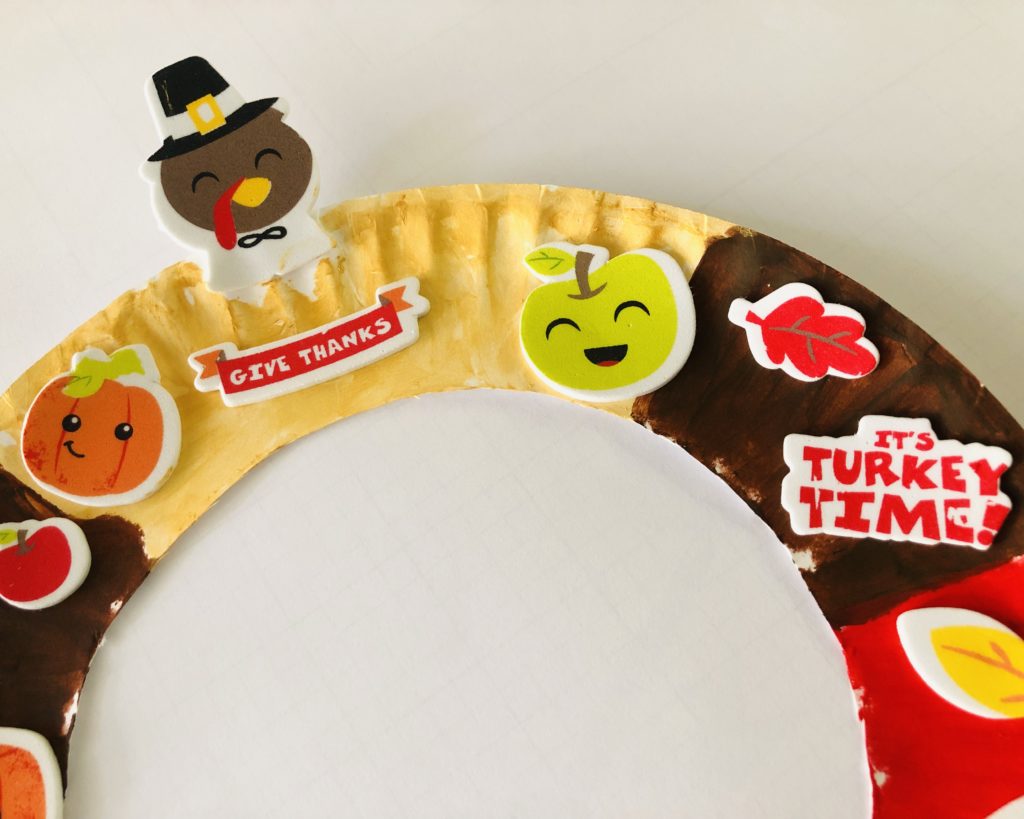 There is no wrong or right way to do this Thanksgiving Paper Plate Wreath Craft. The kids can color the plate however they want. They can also choose which stickers they would like to use. Then they can place them onto the colored plate however they choose.
Working with foam stickers is great for fine motor skills. This easy craft project is perfect for preschool age children. Kids of any age will love to create their own holiday paper plate wreath.
Once the kids finish decorating their wreaths, it is time to add the ribbon. For this part, I use a hole punch to create two small holes at the top of the wreath.
Then I put the ribbon through the holes. It is fun to leave a loop of ribbon in the back so the wreath can be hung on a door or a hook.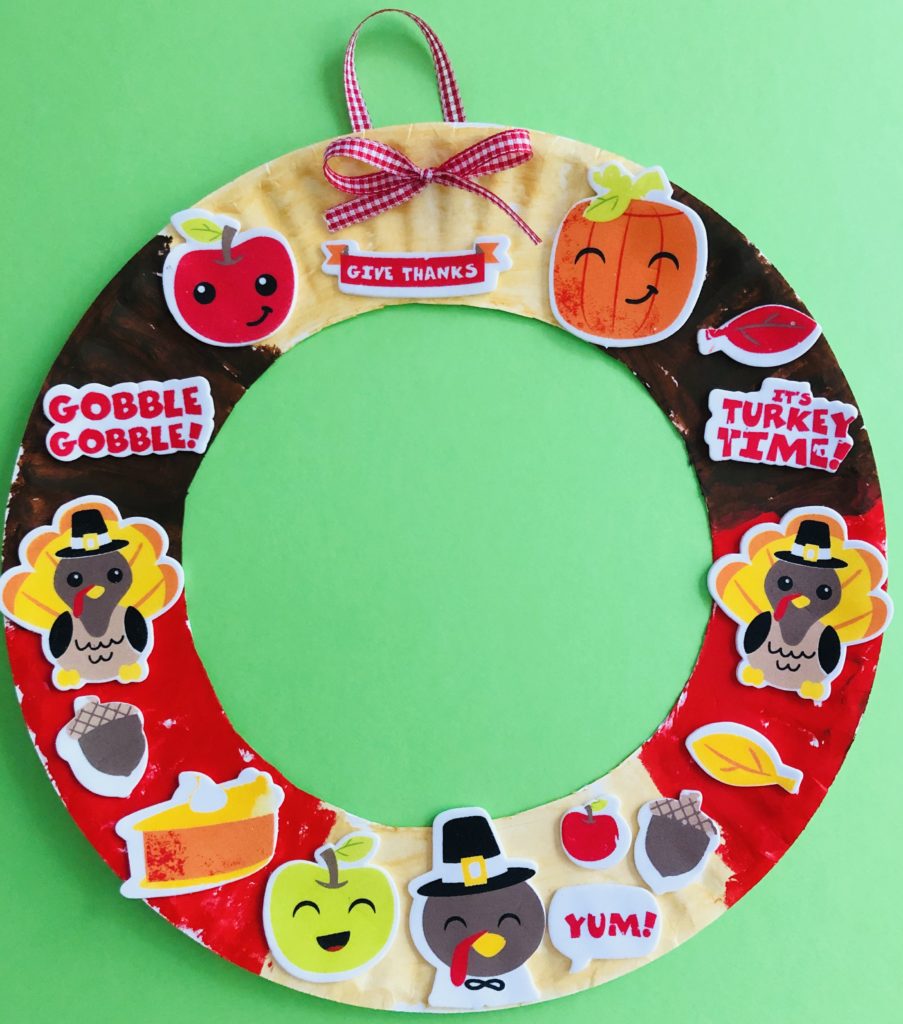 We had so much fun creating this craft with those silly stickers! Now we can display these so the kids can show off their crafts at Thanksgiving dinner.