Last week I pulled out all of our Halloween and Fall books so we could put them up on our shelves in the reading nook. It is my favorite way to decorate for the holidays! These books also bring back so many wonderful memories. I had forgotten how many cute Halloween Board Books we have and thought I would share those with you.
This post does include affiliate links. That means I could earn a tiny portion of any sale that is made through clicking on any of these products with no additional cost to you. All support is greatly appreciated!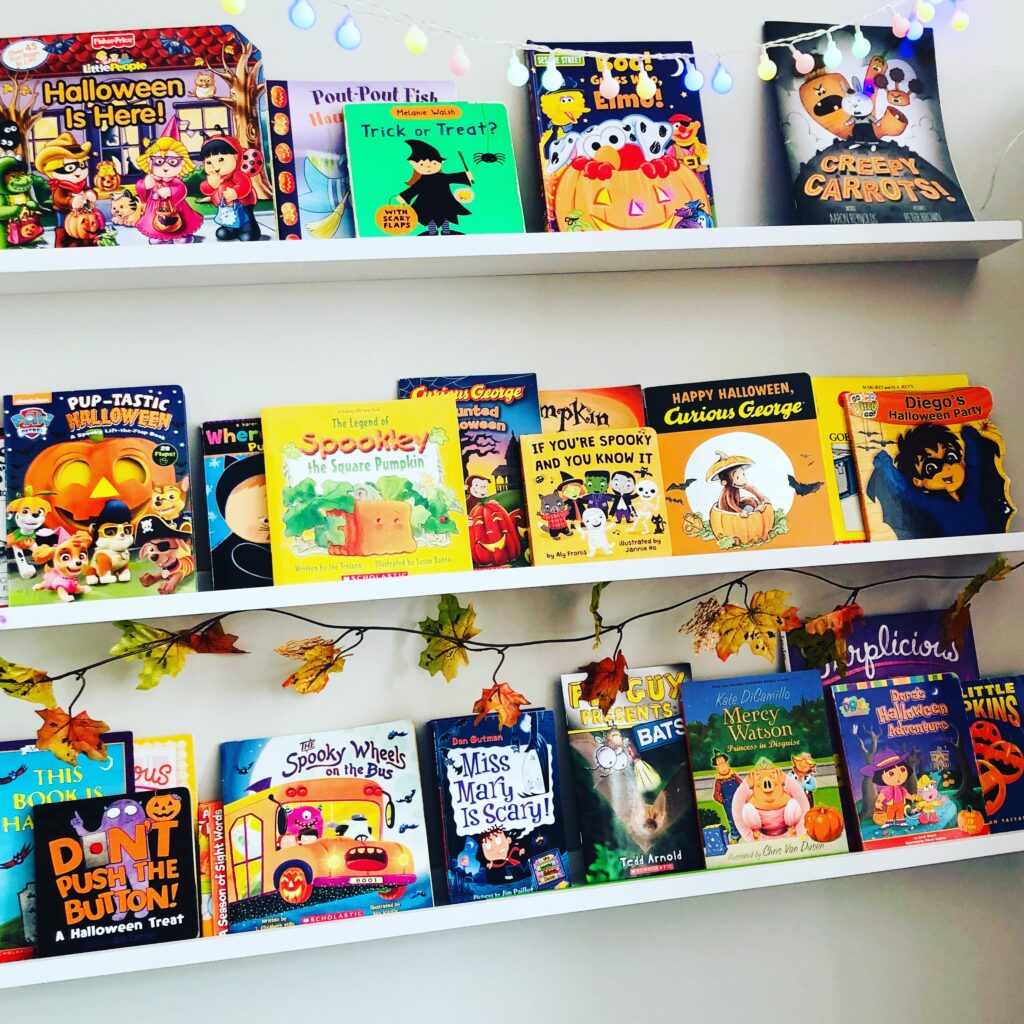 Halloween Lift-The-Flap Books
Some of our absolute favorite books are lift-the-flap board books. There are so many cute ones for Halloween.
The Fisher Price Little People Halloween is Here! book is a family favorite. We have enjoyed this entire collection of books over the last 13 years.
One of the first Halloween Board Books I bought was Trick or Treat
. I found it while shopping at Old Navy of all places. Both of my kids have loved reading it together over the years.
When my daughter was born, I discovered the author Karen Katz. We immediately feel in love with all of her adorable lift-the-flap books. The Halloween book Where is Baby's Pumpkin? is a must read for this season if you have a baby or toddler.
This next one is an oldie but a goodie! I'm not even sure that Dora the Explorer is popular any longer. We love this fun Dora's Halloween Adventure book though. It is a cute book with lots of flaps to help Dora and Boots find their lost candy bag.
More Fun Halloween Board Books!
As much as we love Lift-the-Flap, there are still many more Halloween Board Books that are so much fun!
Happy Halloween, Curious George is a really cute book with 7 short stories inside written like poems. The book takes the child through all the main fun parts of halloween such as decorating, picking a costume, a halloween party, and more!
If You're Spooky and You Know It is an adorable book that is a Halloween-themed twist on the classic children's song "If You're Happy and You Know It"! Kids love singing along and doing the hand motions.
The Itsy Bitsy Pumpkin is what you might guess! It is a spooky twist on the well loved nursery rhyme "The Itsy Bitsy Spider" and is perfect for little ones during Halloween.
Another fun interactive book is Don't Push the Button!: A Halloween Treat. All of the books in this series are great and get the kids laughing!
I'm sure there are so many more books that your kids will love! These are just some of our favorites. I hope you'll be celebrating the season with some spooky reading this year!