This is actually our second summer to do Space Week! It's one of those themes that never gets old. Plus my daughter is older and really into all things planets and outer space now. We had fun with these easy Space Themed Crafts and Activities this year.
This post does include affiliate links. That means I could earn a tiny portion of any sale that is made through clicking on any of these products with no additional cost to you. All support is greatly appreciated!
Color Your Own Rocket Ship
I ordered this rocket ship project from Oriental Trading. It was such a fun activity for us to do together. We worked on this on and off for a couple of days.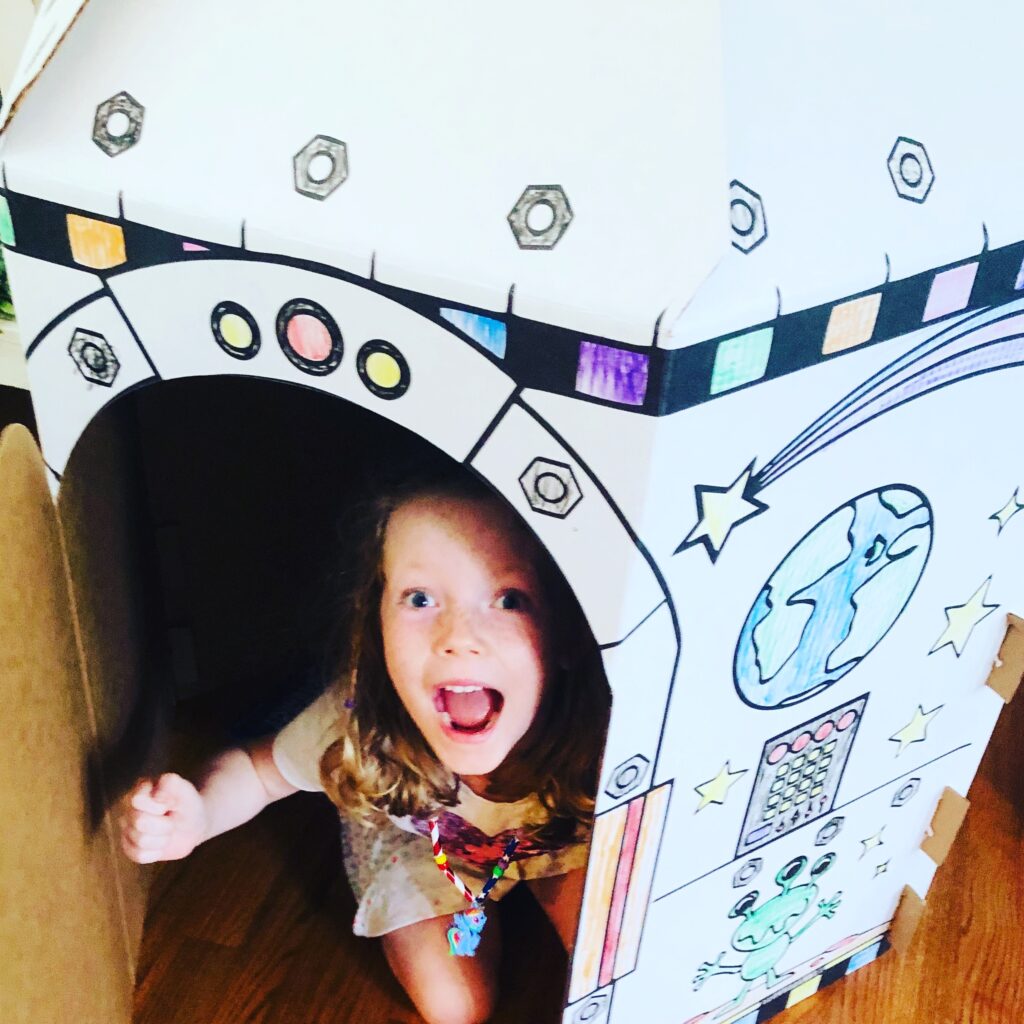 Once we finished coloring the rocket ship, it was a little challenging to assemble. This part definitely requires an adult. It is worth it though since this makes a great hideout or reading spot.
Space Themed Books and Puzzles
It's been tough not being able to make regular trips to the library this year. We were able to pull together a lot of great reading materials for our reading nook though. A neighbor passed down a few books and I also ordered a few from an Usborne Books and More party.
Having these books displayed makes it more likely that the kids will choose reading as their activity. Some of their favorites from Space Week include Living in Space, Fold-out Solar System, and On the Space Station.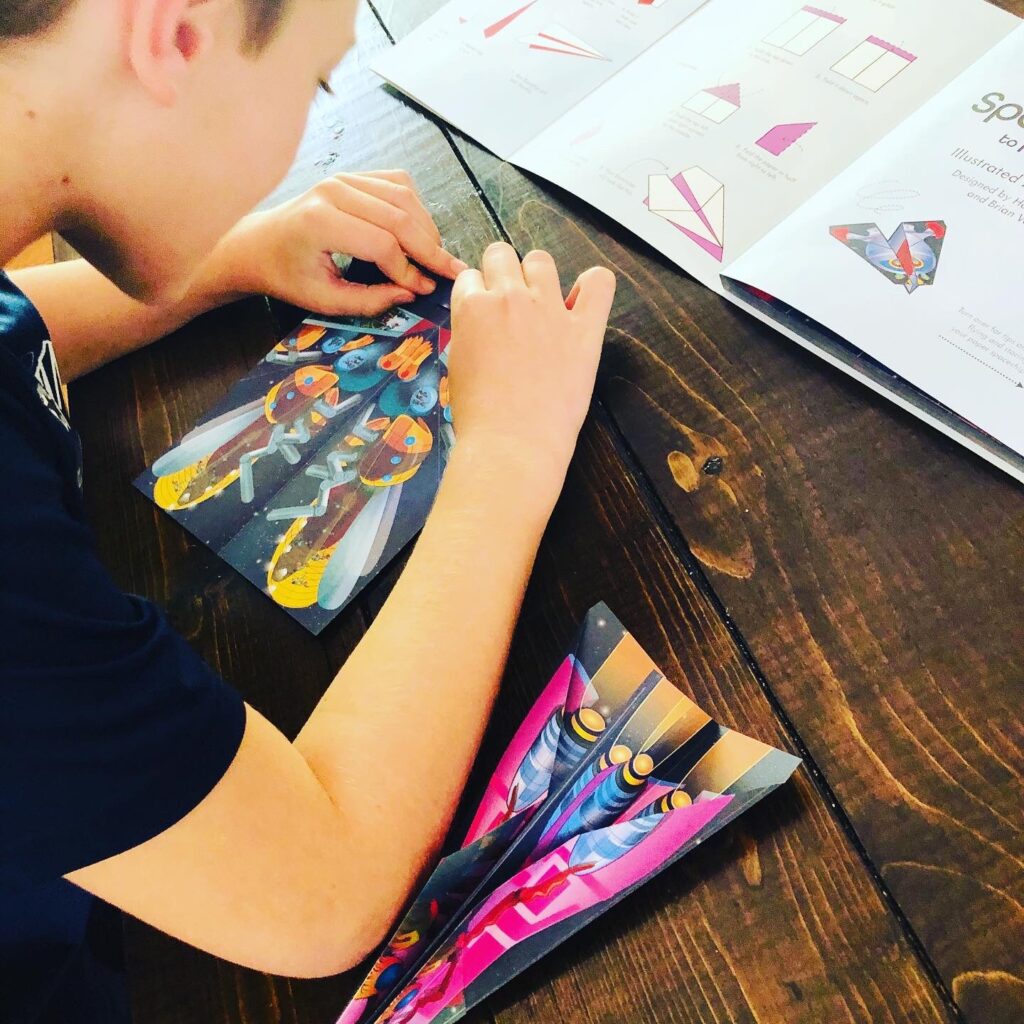 The Paper Spaceships book was a huge hit! They loved picking out which designs to make first and then flying them all over the house.
Black Glue Galaxy Space Art
Since we love art, this black glue watercolor art project was a great activity for Space Week! We found a template that made this really simple.
Make Your Own Astronaut Ice Cream for Space Week
I was a little skeptical about trying Astronaut Ice Cream. This recipe from Teach Beside Me is really good though. It was the perfect science activity for Space Week.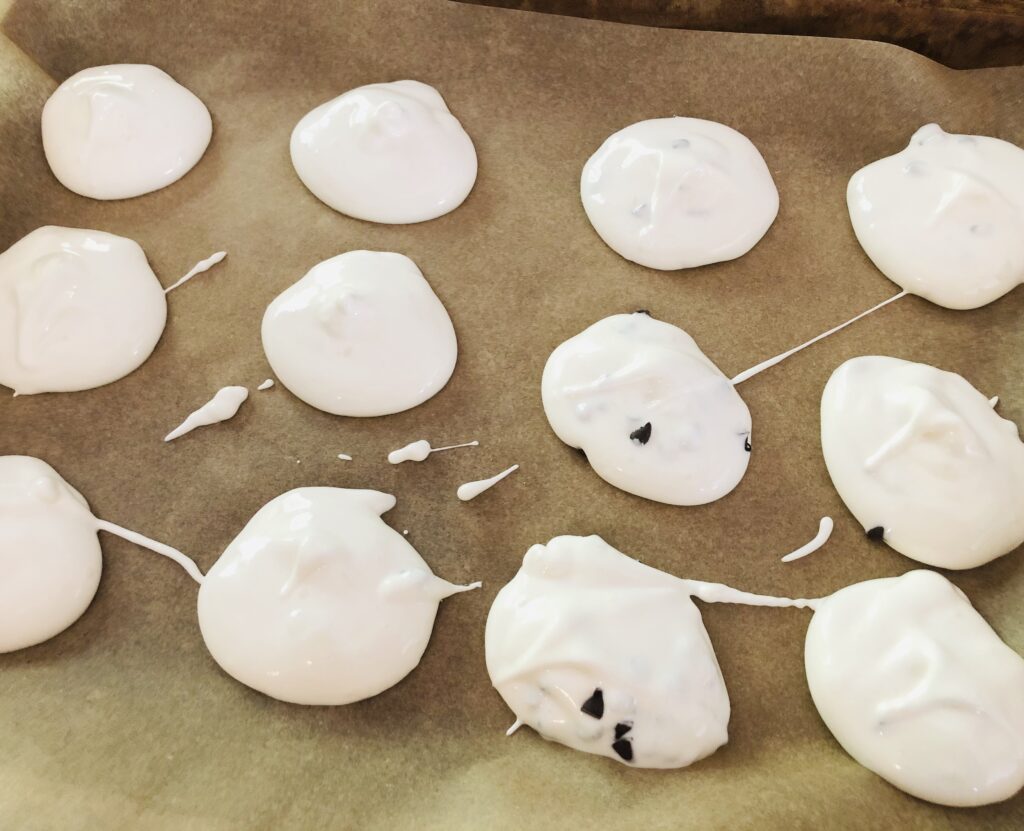 If you aren't interested in trying to make your own astronaut ice cream, you could also order it. We have had this too and the kids thought it was a lot of fun.
We have been keeping our activities super simple this summer. If you like simple too, this paper plate craft is for you! We used foam stickers and Kwik Stix for this space themed craft.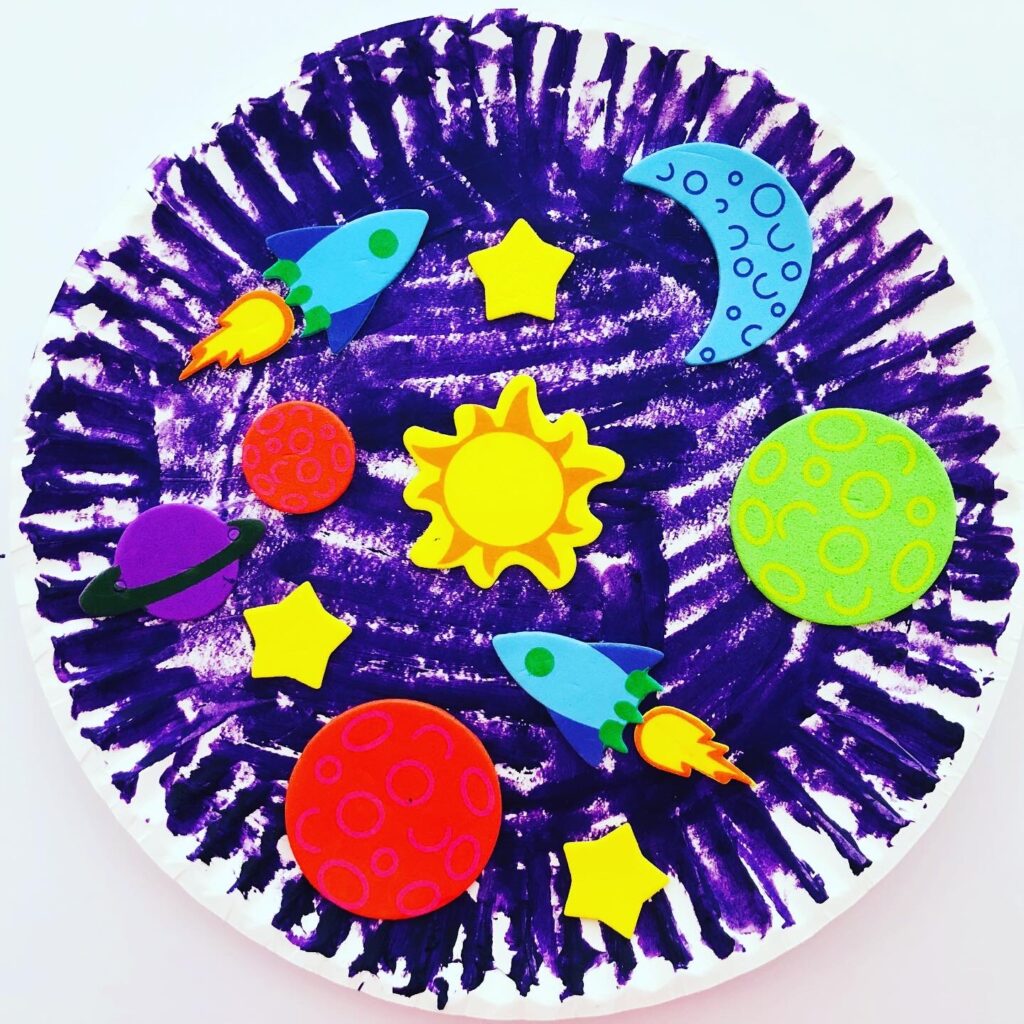 If you don't have Kwik Stix, this craft also works using crayons and markers. These simple supplies make it the perfect craft for preschoolers.
Space Themed Puzzle
Puzzles are perfect when you need an easy, no-prep activity. Just like the books, it's always fun to rotate puzzles in and out of the playroom or activity area.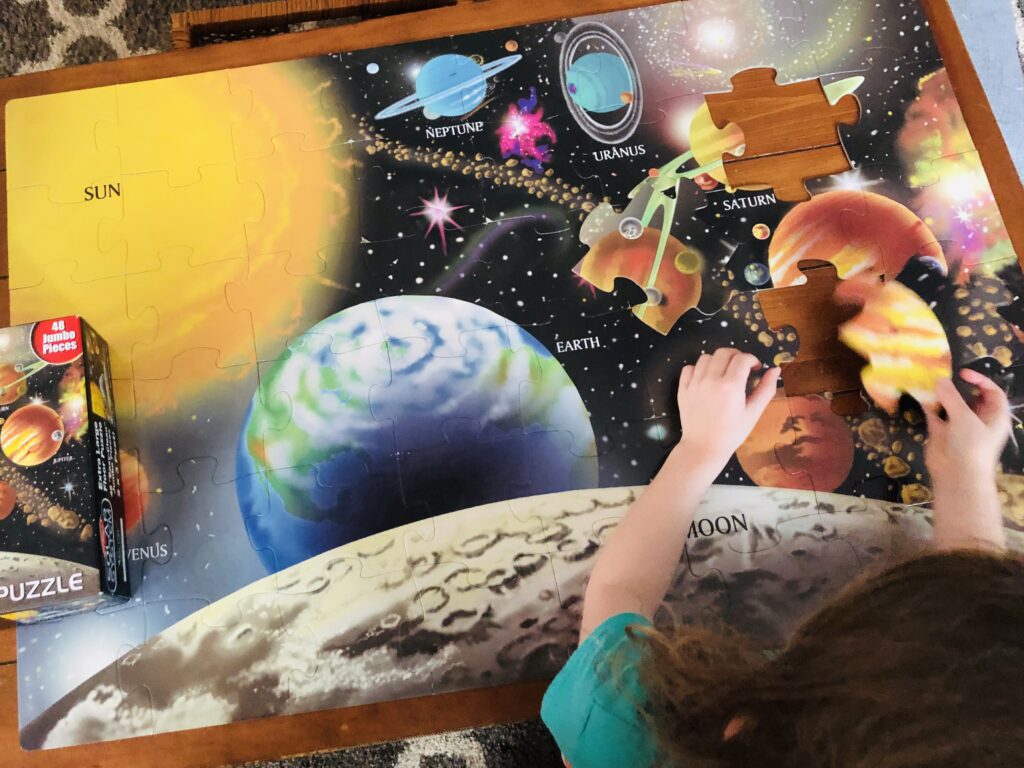 Plus a solar system puzzle can be a great learning activity! It is usually pretty easy to find puzzles to fit your theme. Last summer we incorporated puzzles into Butterfly Week and Shark Week.
Next week is our first day of school. We will be starting back with virtual learning. I'm hoping to incorporate books, puzzles, and activities to go along with the curriculum to make it a little better for us. At least if we want to learn about space, we'll be all set!