Over Christmas Break, I set up a Coffee and Hot Chocolate Bar in our dining room. It was a big hit and I'm so glad we have that space now. With Valentine's Day coming up, we have added a few festive items to it and gotten some cute mugs. It got me thinking…..we should make Valentine Hot Chocolate Sticks!
These Valentine Hot Chocolate Sticks would be so cute for a party or to even make for friends. We've actually just been enjoying them ourselves for no special reason at all!
This post does include affiliate links. That means I could earn a tiny portion of any sale that is made through clicking on any of these products with no additional cost to you. All support is greatly appreciated!
Valentine Hot Chocolate Sticks Ingredients
This is such a great recipe to make with kids. They were so excited by all the fun ingredients I pulled out for this activity. Here is a list of what we used.
Chocolate Chips (We used semi-sweet and milk chocolate)
We went with a combo of semi-sweet and milk chocolate chips. This recipe would also be really cute with white chocolate chips. I had considered doing a layer of white on top.
Heart Silicone Mold
Along with the ingredients, you will also need a heart silicone mold and small craft sticks. We have had our heart silicone mold for a few years now and it has so many uses. We've made Glitter Crayon Hearts and Glitter Heart Soaps in it. Both would also make cute favors for Valentine's Day.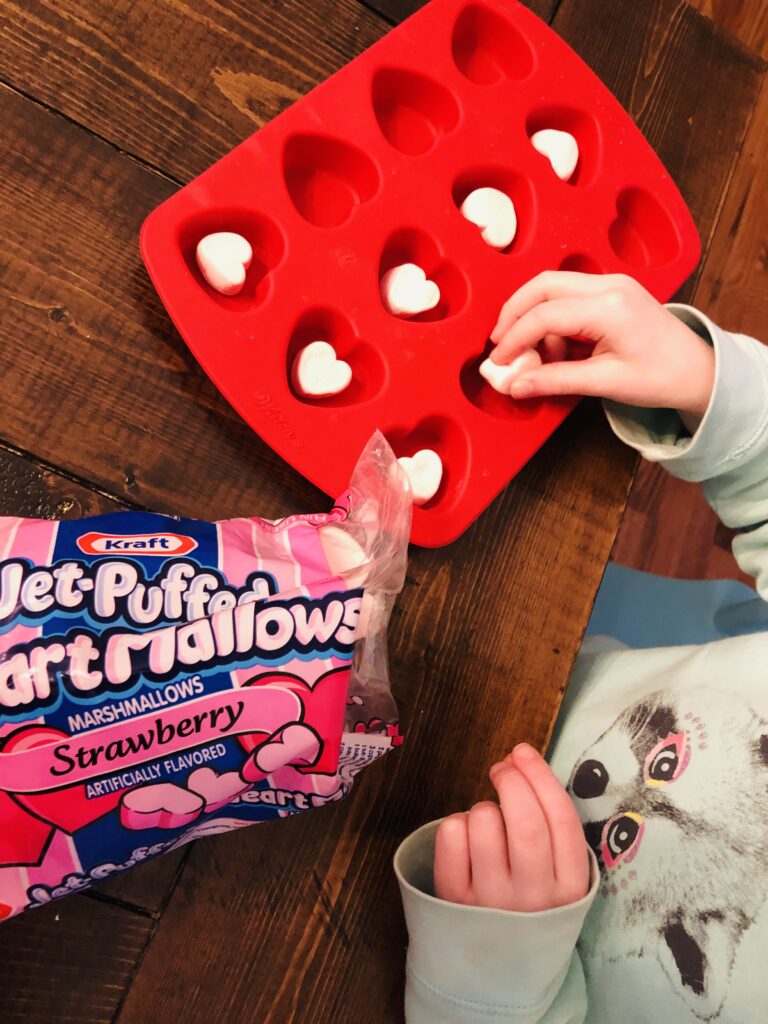 The first step was to put one Heart Shaped Marshmallow in each heart cavity in the silicone mold. You could skip this step or use a plain marshmallow.
While Graylie was working on the marshmallows, I heated the chocolate chips in the microwave. We used about two cups of chocolate chips. I began by heating them for two minutes. Then we gave them a good stir and heated for another 45 seconds to make sure they were fully melted.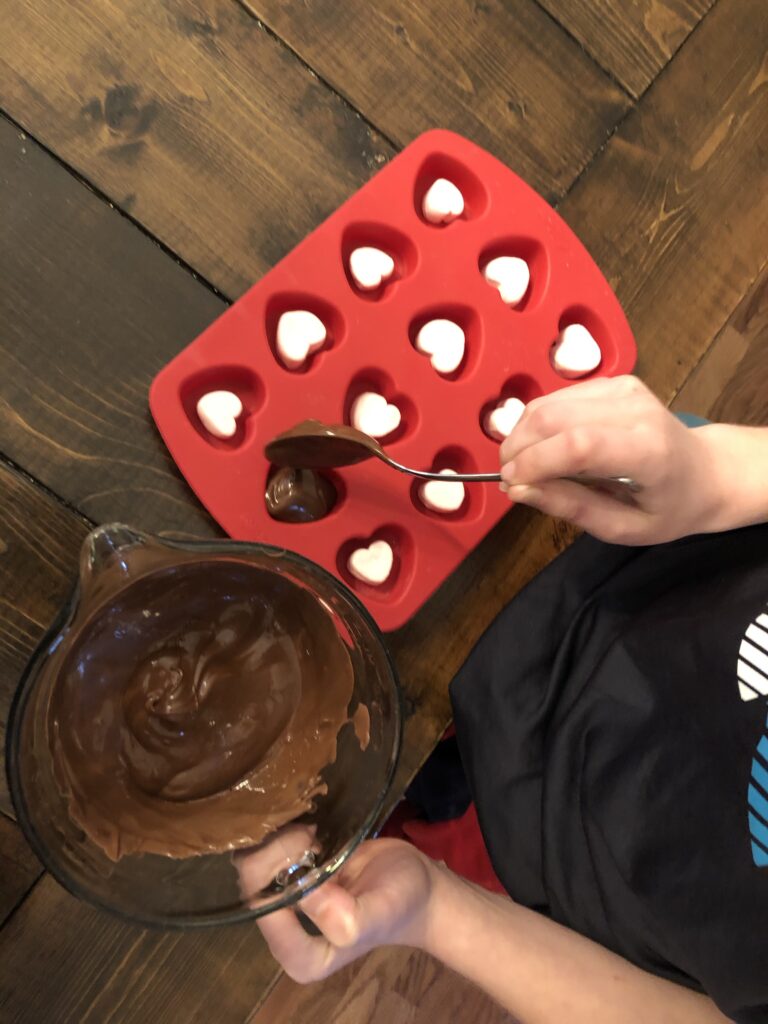 Once the chocolate chips were full melted, Gavin spooned the melted chocolate into each heart around the marshmallow. I used a spoon to smooth them out a little once he was done.
Then I put the sprinkles and mallow bits into little bowls. The kids were able to decorate the tops of the hears with those items. I think this was their favorite part of the recipe!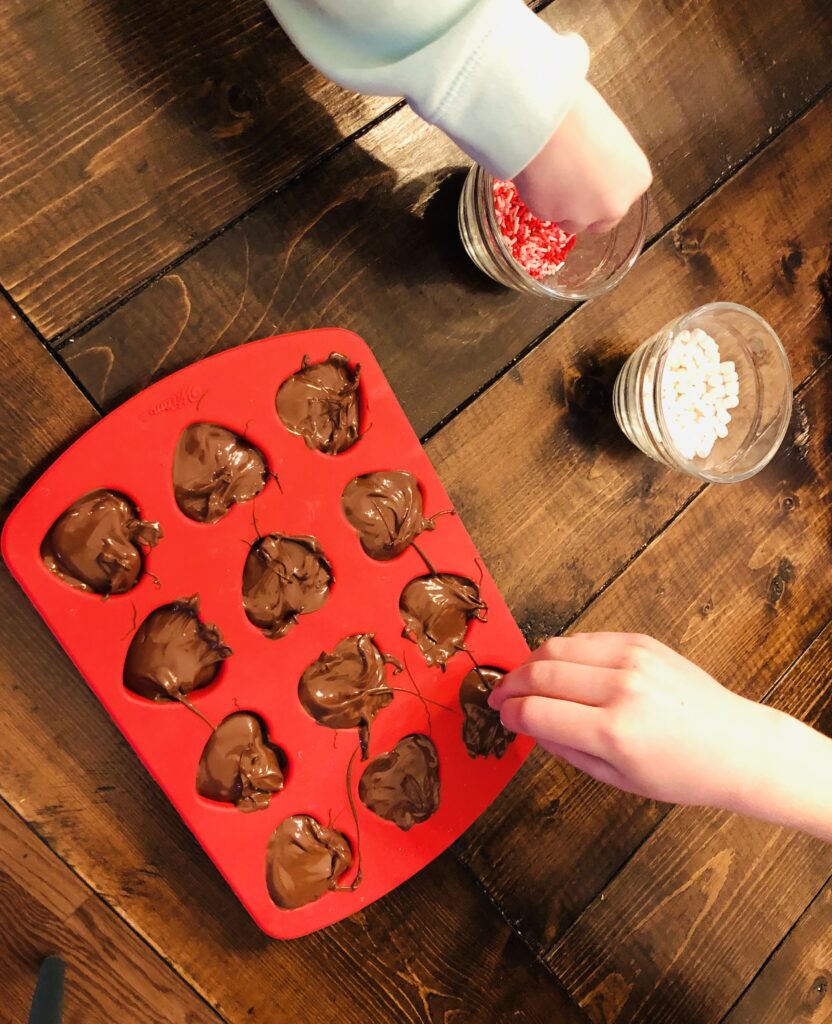 After they decorated, I added the craft sticks. I had used a red sharpie to add some little designs to one end of the craft stick. Ribbon or twine tied onto the end would also look really cute!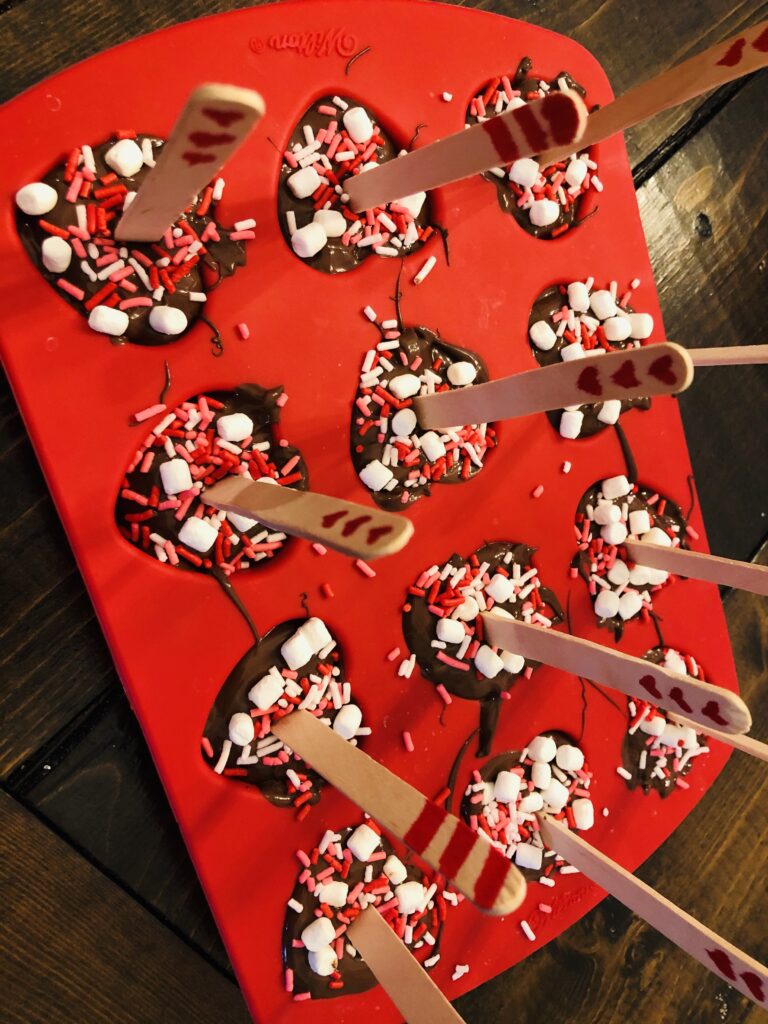 We put these in the freezer to harden overnight. This was probably longer than necessary. I think they would have been ready within a couple of hours.
Hot Cocoa Stirrers for Valentine's Day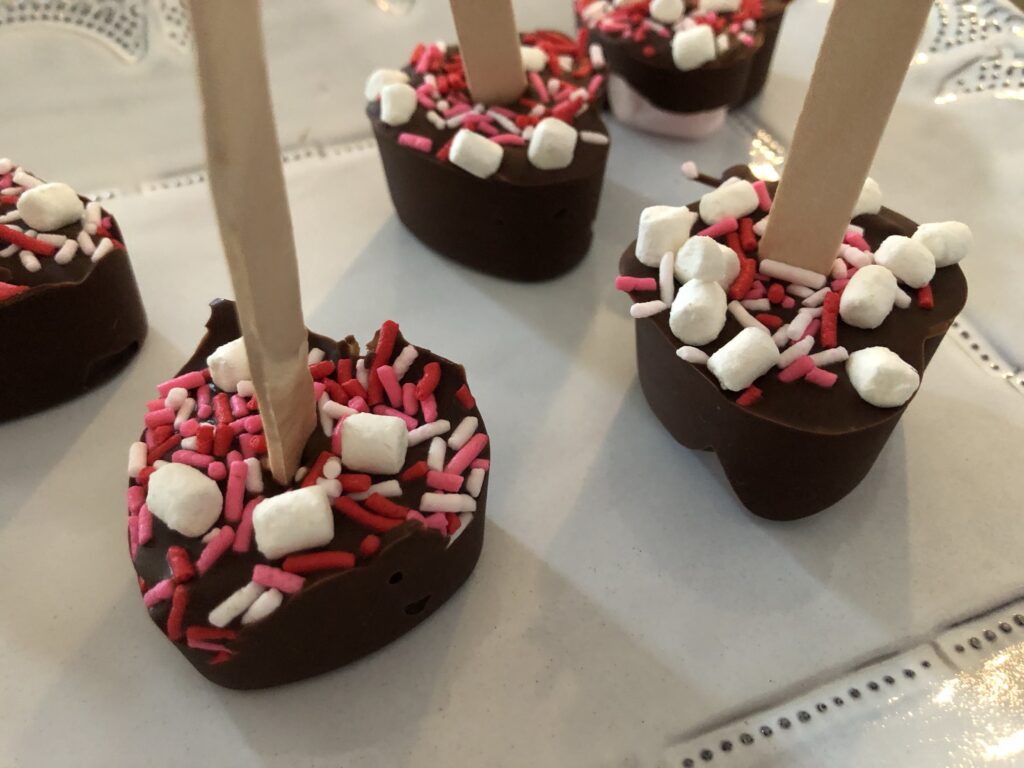 These Valentine Hot Cocoa Sticks turned out so cute! I think it would be fun to tie them in clear treat bags for party favors.
See how cute the bottoms are with those heart marshmallows! I may need to order a case of those before they are out of season.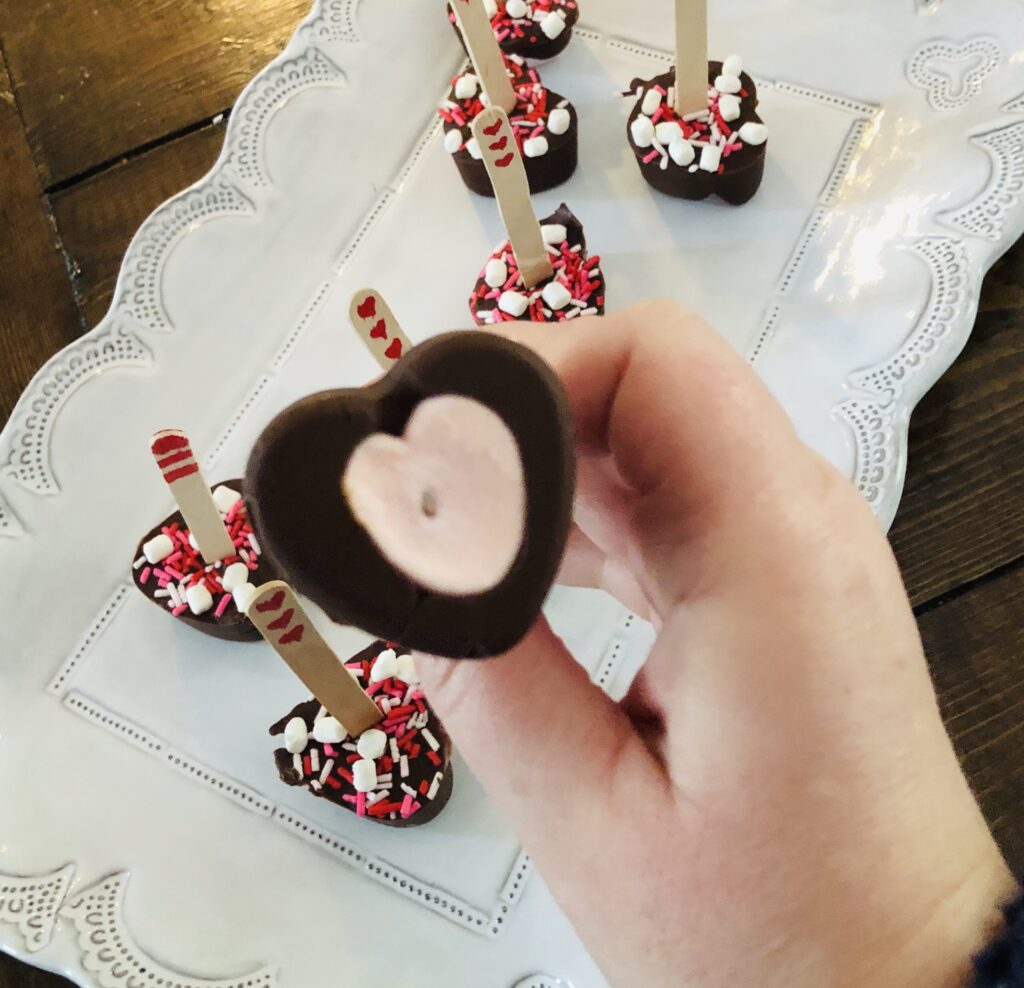 Once you get ready to make hot cocoa with these adorable little hot chocolate sticks, just heat up about six to eight ounces of milk in the microwave. These don't really work with water.
Then just stir the hot cocoa stirrer around in the warm milk until it is melted. It can take a little time for it to fully dissolve but it will be totally worth it!