Have you ever tried making soap? When I saw the pin for Ocean Glitter Soap, I knew it was time that I give it a try. My daughter loves all things glittery and mermaids so I was inspired to put a mermaid spin on this soap. This DIY Blue Glitter Mermaid Soap was the perfect project for Week 28 of the Pinterest Challenge!
This post does include affiliate links. That means I could earn a tiny portion of any sale that is made through clicking on any of these products with no additional cost to you. All support is greatly appreciated! 
I was thrilled to find the little mermaid toys! They were so adorable and perfect for the soap I had in mind. They were a little bigger than the ocean toys used in the original pin. That meant I would need to find a different silicone mold that was a little deeper.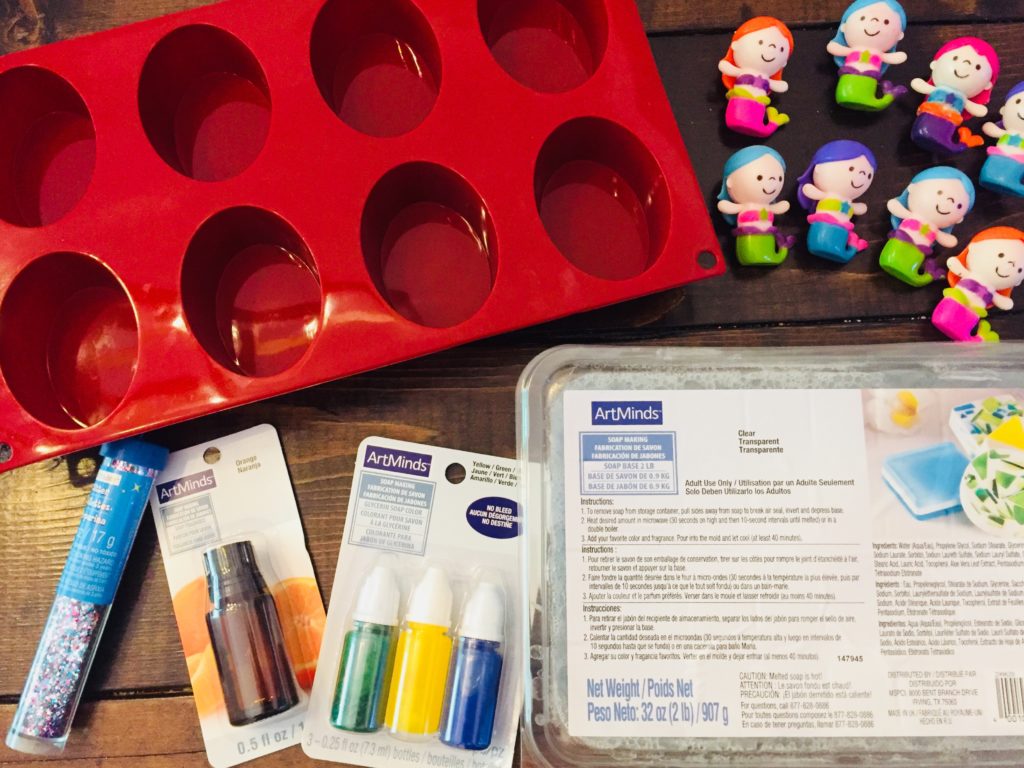 Here is a list of supplies needed for this project. I got everything except for the mermaids and the silicone mold at Michael's. I've provided links to all supplies in case you need a reference.
The first step is to put the mermaids face down in the silicone mold and sprinkle the bottom with glitter. You really don't need very much glitter. I put a little too much in some of mine.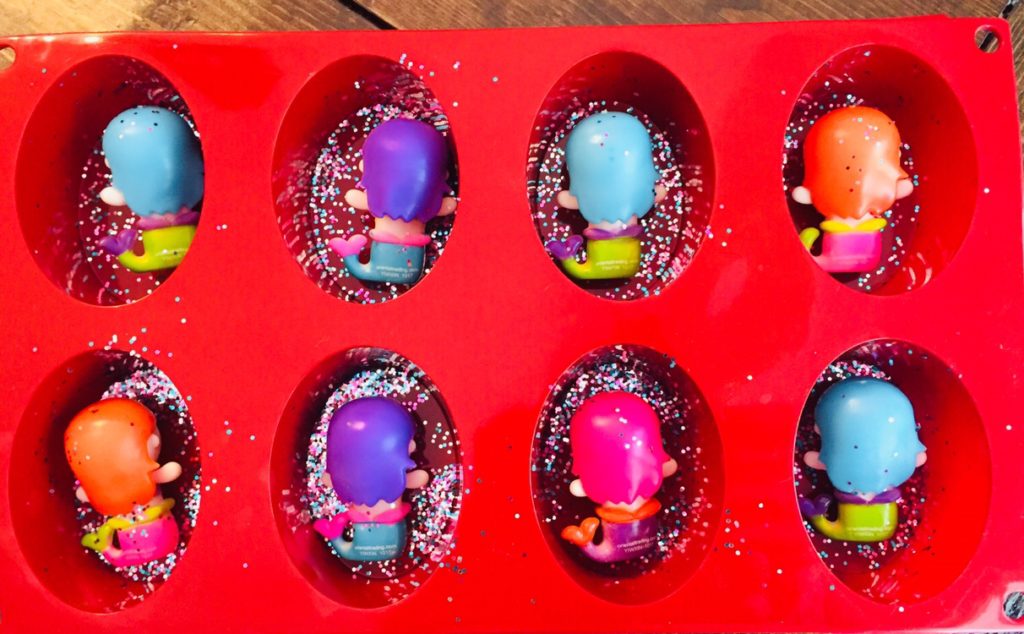 Then I used a large glass measuring cup to microwave the cubes of glycerin soap. I went ahead and melted the entire 2 lb package of soap. You don't need quite that much to fill this particular silicone mold.


Once the soap was melted, I added about five drops of blue colorant and approximately one teaspoon of orange essential oil. After mixing it together, I poured it into the mold. It only took about 45 minutes before it was ready to be popped out of the mold. I was so excited to see how adorable these little blue glitter mermaid soaps turned out! They would be perfect party favors for a little girl's mermaid party.
When I had extra soap mixture, I went ahead and made a batch of Mini Heart Glitter Soaps as well. I already had this mold on hand after making Glitter Heart Crayons earlier in the year for Valentine favors. These little glitter heart soaps turned out super cute too!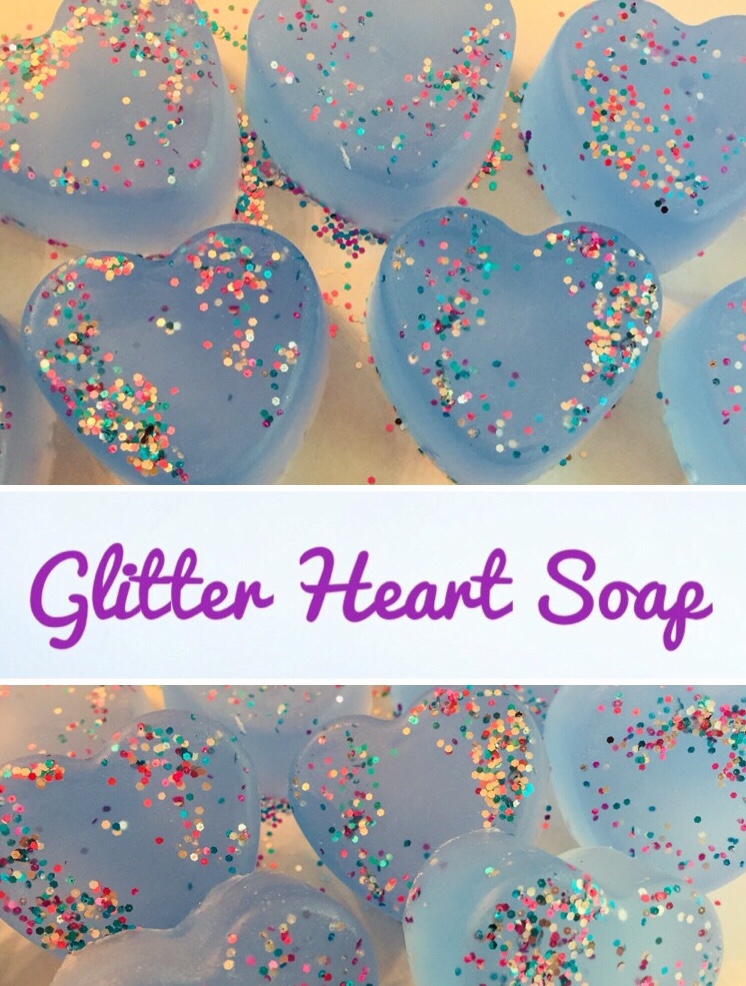 What a fun week for the Pinterest Challenge! This has been an easy challenge to keep up with over the summer. If you would like to join me, I have a small Facebook group called 52 Weeks of Pinterest – 2018 Challenge. It's just a fun place to share ideas and see what others are creating.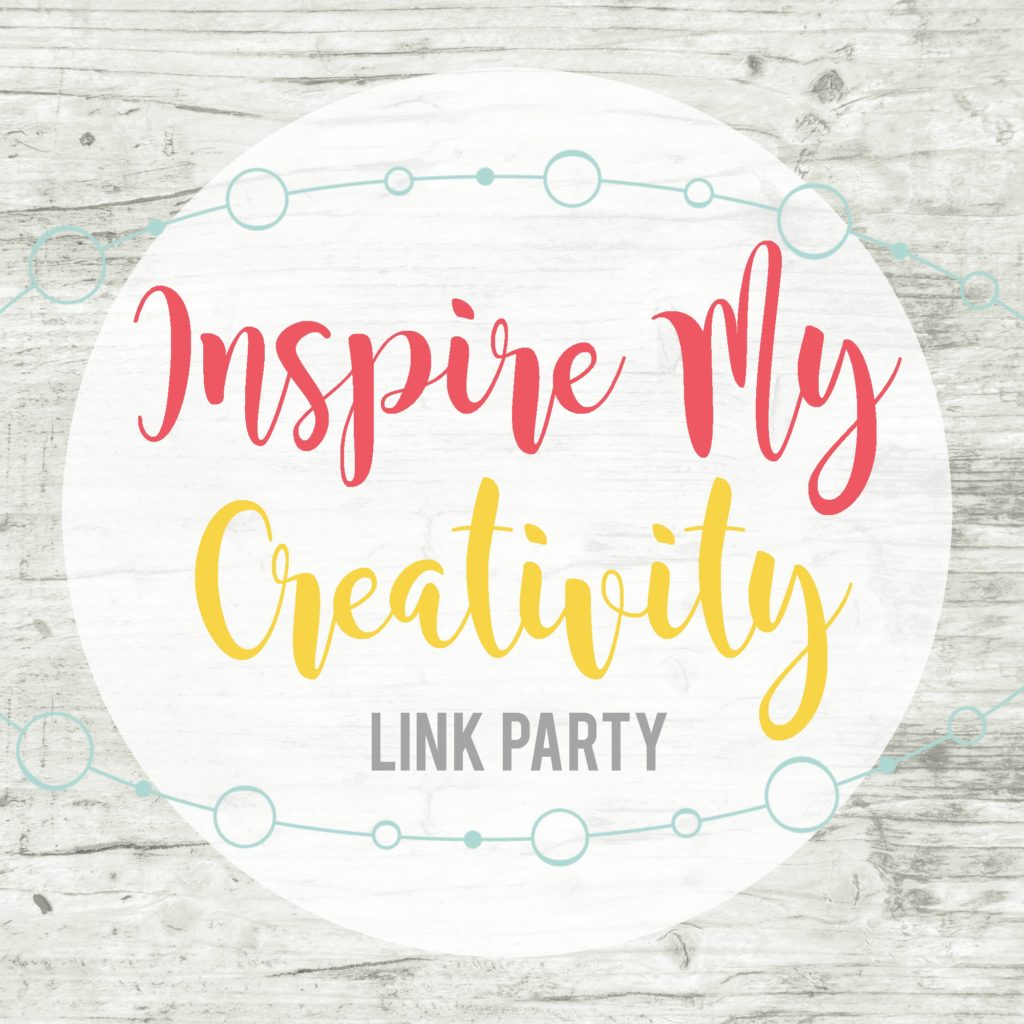 I was inspired this month by a group of crafty friends to create something Blue this month! Let's see what fun creations they came up with!