I have been a fan of the 100 Days of Real Food blog for several years. I first discovered it on Pinterest while I was looking for healthy foods for my toddler. It completely changed my life and view on what I was feeding my family. When I saw Lisa's new cookbook 100 Days of Real Food on a Budget was being released this month, I was super excited and could not wait to get my hands on it. You can only imagine my excitement to be chosen as one of the Cookbook Ambassadors for this amazing recipe book!
Being a Cookbook Ambassador meant that I was able to receive a copy of the book before it was released. I received this book in exchange for my honest review. That is not a big undertaking since I love all of Lisa's recipes! I was thrilled to see some of my favorite's from the blog were also included in this book.
Here are some of my favorite things about this cookbook:
The Supermarket Comparison Chart – This is amazing! She has listed 21 different staple ingredients and given a breakdown of the price between eight grocery stores. This is so helpful when you are trying to stay true to your grocery budget.
Grocery Budgeting Tips – The entire first chapter is full of tips on how to save money on real food. Most of us want to eat as healthy as possible without spending a fortune. Using these tips will definitely help us reach that goal.
Sample Meal Plans – She has included a week's worth of meal plans for every season. Each one includes a shopping list and a price breakdown.
Packed Lunches – I was most excited to see an entire chapter devoted to packed lunches. This is mainly because we start back to school around here in one week. Not only does she have some awesome ideas and recipes for school lunch, she also includes lots of work lunch recipes as well.
Recipes, Recipes, Recipes – Of course, the recipes are my absolute favorite part. Lisa's recipes have always been so down to earth and easy to prepare. I can't wait to try so many of these over the next few weeks.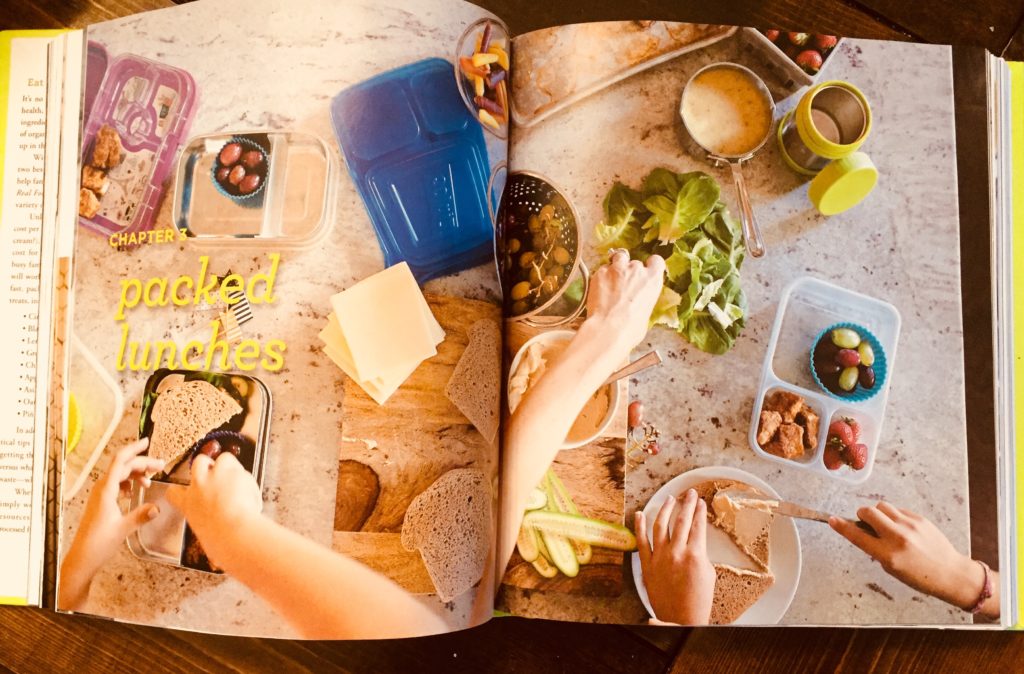 Now that you have seen my highlights from the book, I'll share the first recipe I tried from 100 Days of Real Food on a Budget. I chose to make the Oatmeal Cookie Energy Bites. I am always looking for healthy snack options to feed my family. I think these will also be great to add to my son's packed school lunch.
This recipe is super quick and easy to make. It only requires a few simple ingredients:
1 1/2 cups rolled oats
2/3 cup peanut butter
1/2 cup raisins
1/4 cup pure maple syrup
1/2 teaspoon ground cinnamon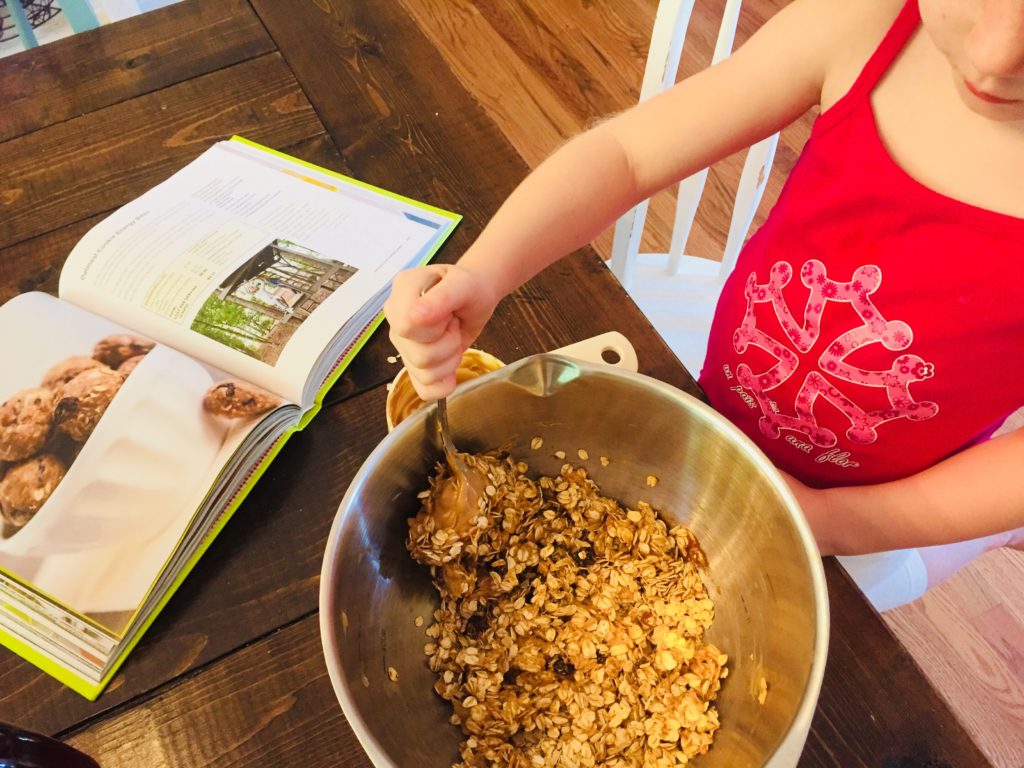 Combine all the ingredients into a large bowl. Roll them into approximately 18 balls. I let my mixture chill in the refrigerator for about 30 minutes before rolling them into balls. Lisa suggests using wet hands to roll the mixture. They can be stored in the refrigerator for up to one week.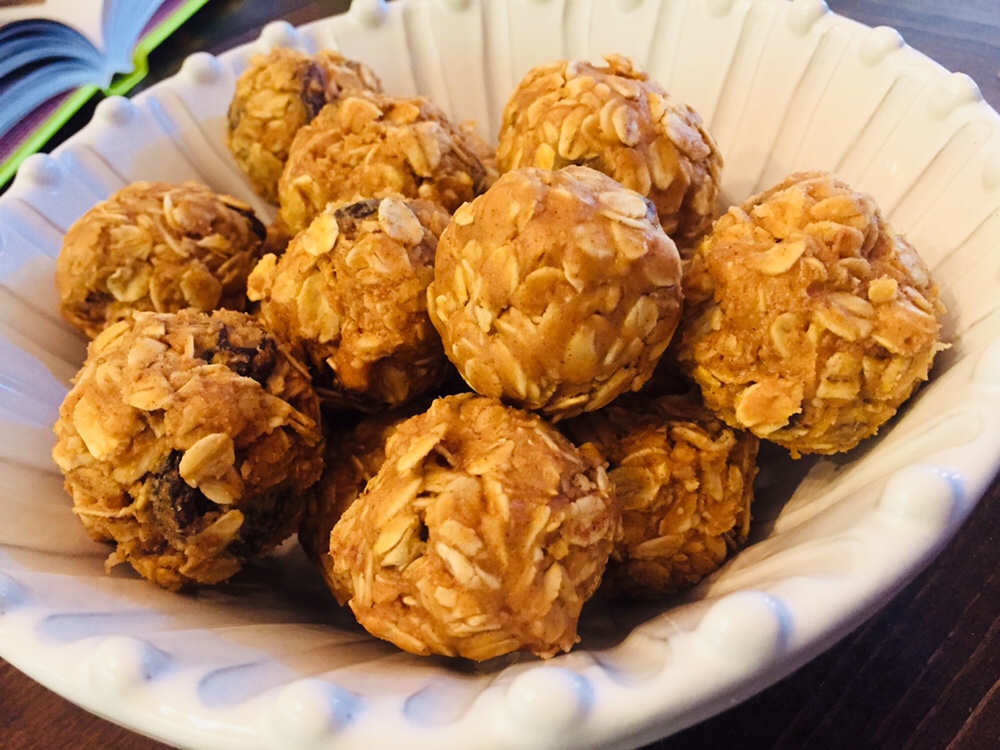 These energy bites are delicious! I've enjoyed having them as an afternoon snack and also for breakfast. I think they will be great to have on hand to throw into Gavin's school lunch as well.
This post does include affiliate links. That means I could earn a tiny portion of any sale that is made through clicking on any of these products with no additional cost to you. All support is greatly appreciated!