Happy Valentine's Day! Did you also know that it is National Random Acts of Kindness Week? I love that schools use this week to encourage kindness. You can use this Love Is Kind Free Printable Coloring Page to help celebrate!
I created this coloring page a few years ago while working on kindness activities with my kids. We had a great time coloring and also created a kindness banner to hang in our playroom.
This post does include affiliate links. That means I could earn a tiny portion of any sale that is made through clicking on any of these products with no additional cost to you. All support is greatly appreciated!
To download the free coloring page, just click this link. It is super easy! I saved it as a PDF document that will pop right up. No need to enter any additional information. I just want others to enjoy it.
We love to use glitter markers for this coloring sheet! The sparkly colors are so fun. It will also work great with any crayons or markers.
Coloring with the kids is such a simple activity to spend time together. You can use that time to talk about what you love about each other or just find out how their day was.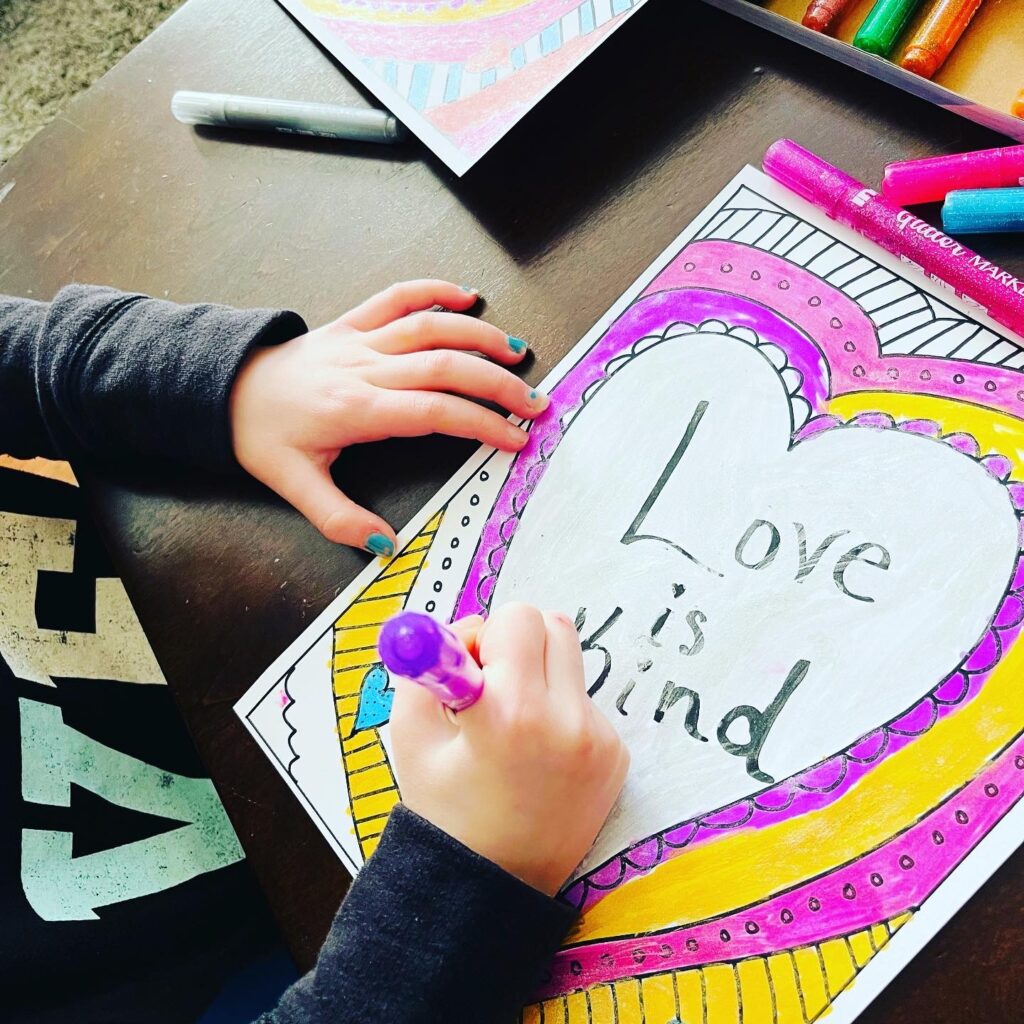 Love is Kind Book Ideas
You could also read a book during coloring time. Two of my favorites are Love Is Kind by Laura Sassi and Love Is by Zondervan. These are both beautiful books!
Another amazing book is I Am Love: A Book of Compassion. This book highlights the love that we all have inside us. "Love means showing kindness, living with gratitude, and taking care of our minds and bodies. Letting our hearts lead the way can help move us closer to a better world." Check out all the books in this series if you enjoy this one.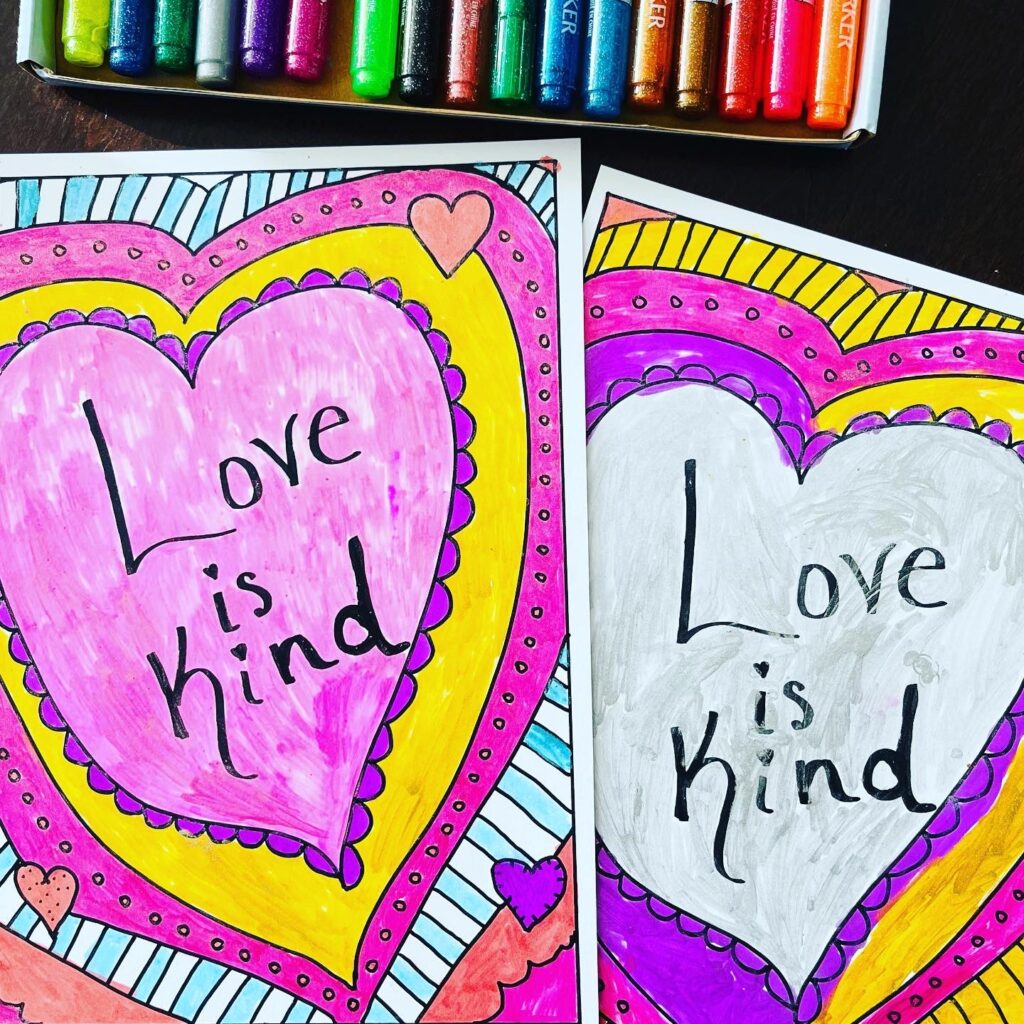 I hope you enjoy this beautiful coloring page to encourage kindness any time of year! We actually included a Kindness Week one summer in our DIY Summer Camp series. Be sure to check out some of those activities as well!