It is exciting to see kids coming together over their love of books! When my daughter was in first grade, she and a lot of her classmates were really into the Owl Diaries Series. This is a chapter book series designed for early readers. She wanted to host an Owl Diaries Book Club for them.
She did not need to ask twice about this activity! How do you host a book club for kids though? I really wasn't sure but thought I would share what we did. The girls loved it and I'm thinking about trying this again over summer break.
This post does include affiliate links. That means I could earn a tiny portion of any sale that is made through clicking on any of these products with no additional cost to you. All support is greatly appreciated!
Hosting an Owl Diaries Book Club for Kids
We decided a book club for kids should include a simple craft, snacks, and a small book discussion. We asked each girl to bring their favorite Owl Diaries book. That way they didn't need to have a specific book to attend.
For the craft I found Wooden Owl Shapes at Dollar Tree. These were perfect since these girls love to paint. You can also find a wide selection of paint at Dollar Tree too.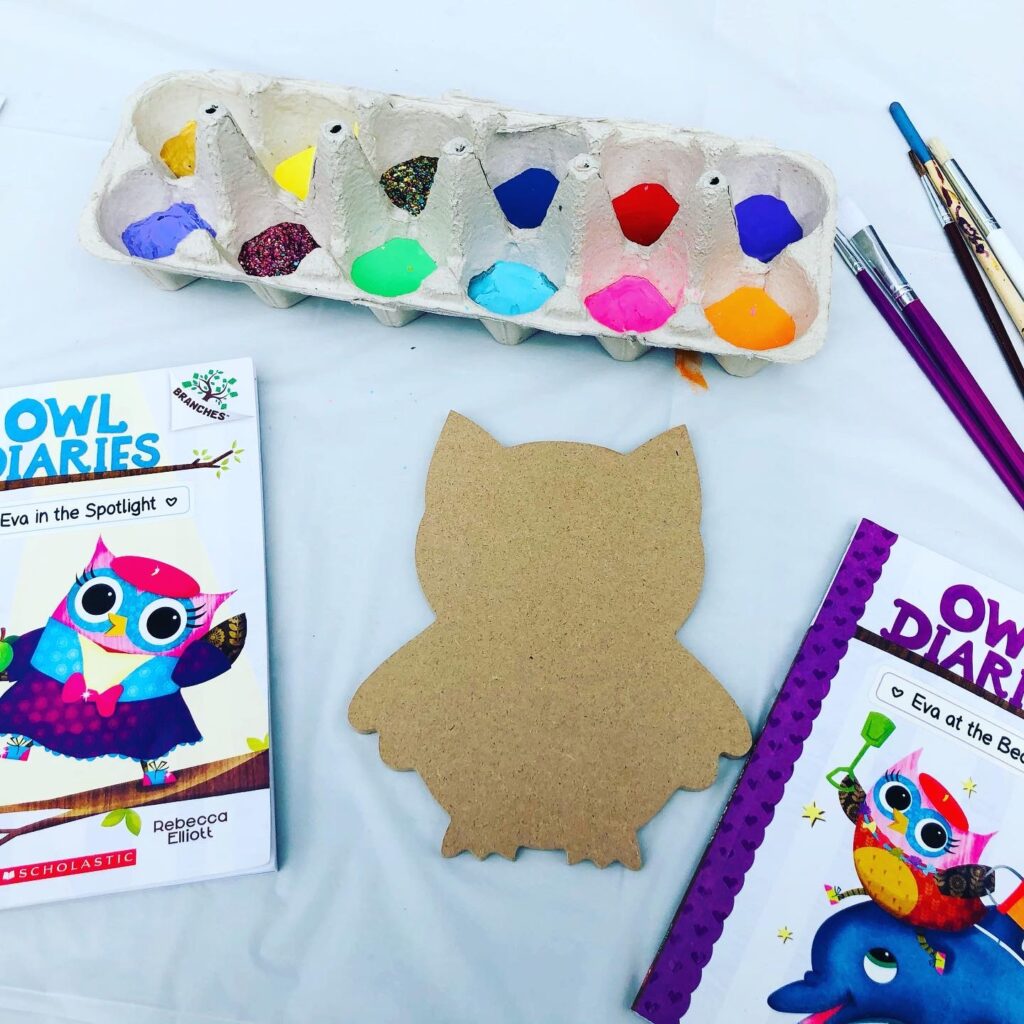 We decided they should paint first. This gave their projects time to dry before it was time to leave. Once they were done painting, they could have a snack and discuss the book series.
Dollar Tree Owl Painting Activity
I set the Owl Painting Activity up in the backyard. This makes it super easy to clean up. I used an empty egg carton for the acrylic paints and just filled it with a variety of paint colors from our stash.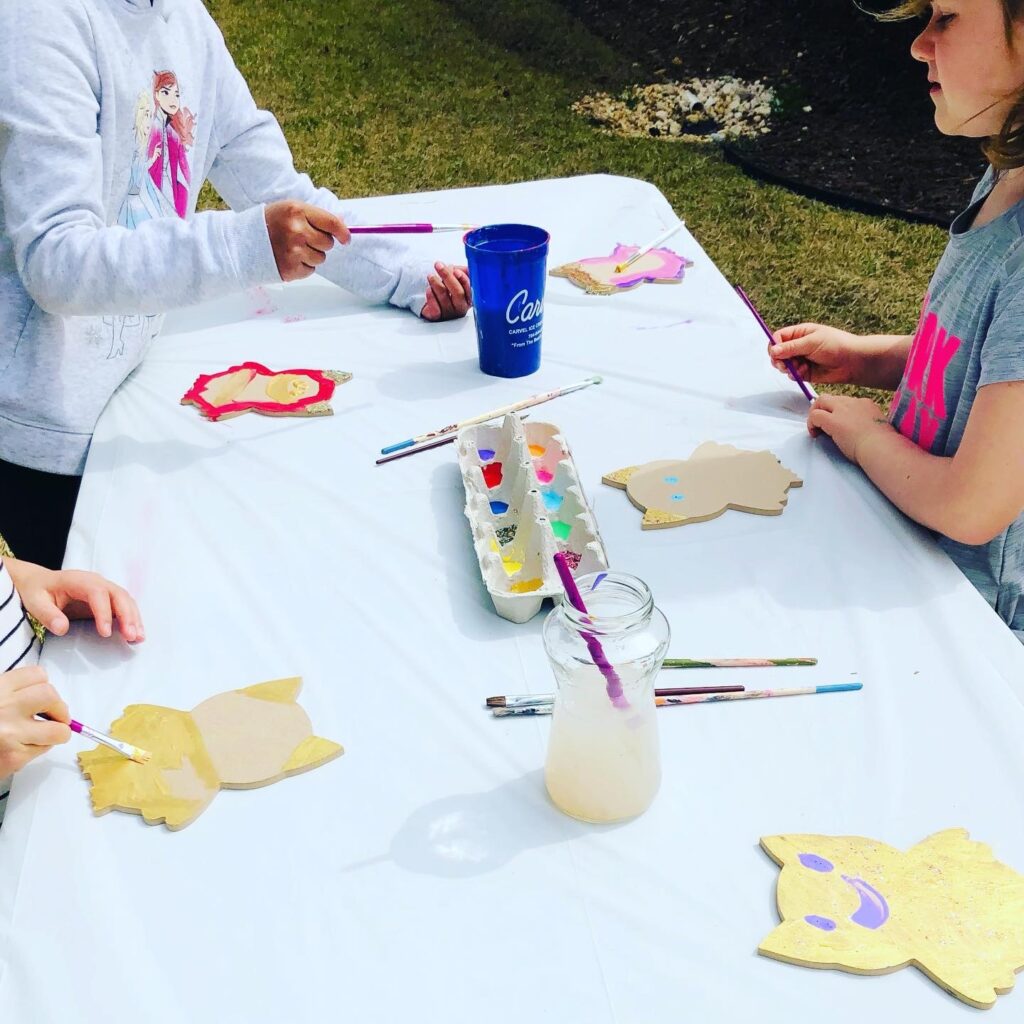 They had a great time designing their owls! For this project all you really need are the wooden owl shapes, paint, and paint brushes. I did cover the table with a disposable white table cover to make it easier for clean up.
Once they were finished painting, they left their owl creations on the table to dry. I had set up chairs in a circle nearby for their discussion.
Next, the girls enjoyed goldfish and a juice box. I should have thought to create a fun owl-themed snack for them! I will definitely think about that next time.
For the book club discussion, I thought we would keep it simple. Each girl shared which book in the series they had chosen to bring. They also shared why this book was their favorite. Then there was a bit of discussion on some of the characters in the book series.
This was such a fun activity! This would be perfect for summer break. It would encourage the kids to continue reading and give them a chance to connect during the break. Now I just need to make a list of books or series that might be a good fit for her summer reading.