Valentine's Day is already next week! I have an easy activity for you today to help celebrate. Heart Painting with Cardboard Tubes is super easy and a lot of fun. Plus it is a great art project for kids of all ages.
We have done two similar art projects using just circles but this one is so much prettier! I hope you will love this simple Valentine's Day painting activity as much as we did.
This post does include affiliate links. That means I could earn a tiny portion of any sale that is made through clicking on any of these products with no additional cost to you. All support is greatly appreciated!
Heart Painting Supplies
The supplies for this heart printing project are super simple! You probably have everything you need already.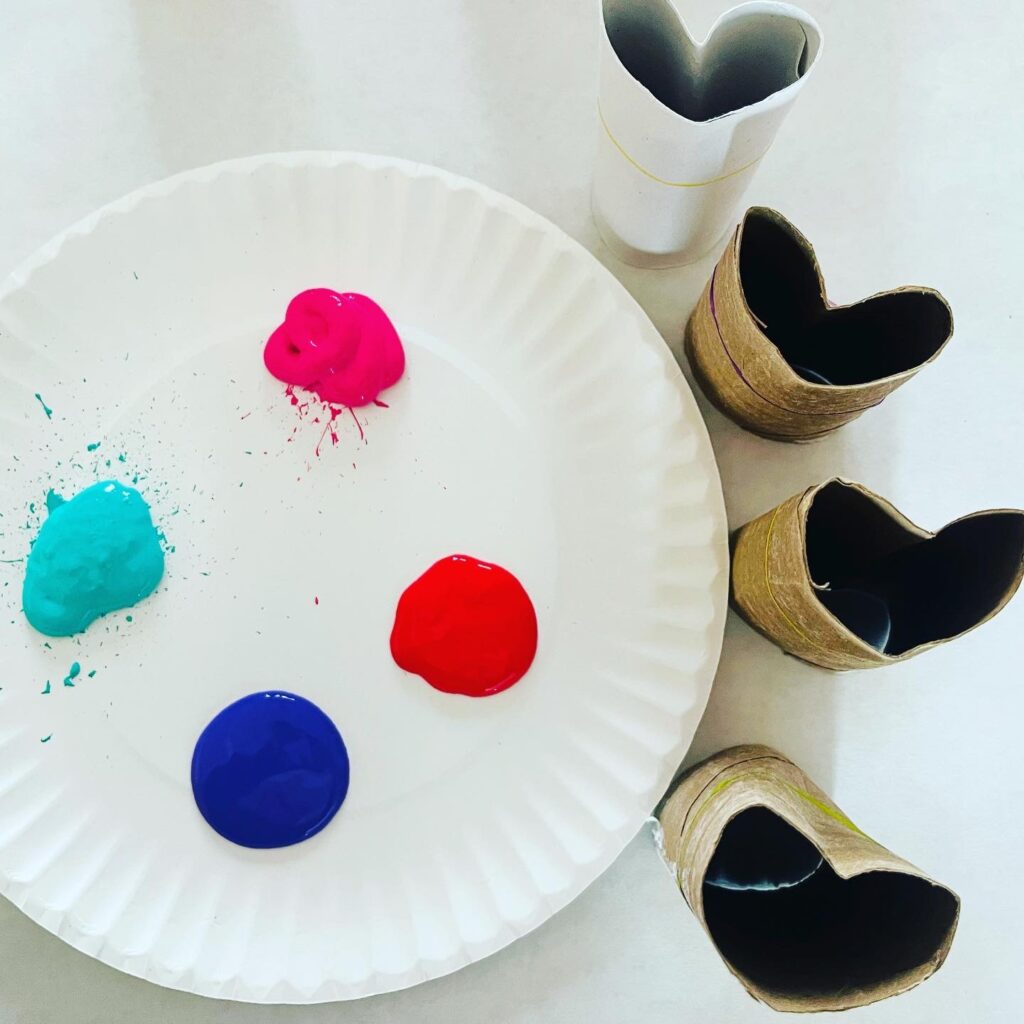 Here is a list of supplies we used including the colors for paint. Feel free to change it up and use your own choice of colors.
Cardboard Tubes
Paint – pinks, purples, teals and reds
Paper or Canvas
Paper Plate to hold paint colors
How to Make Heart Prints with Cardboard Tubes
To begin this art project, shape a recycled cardboard tube into a simple heart. Do this by folding a crease in the top and bottom of the cardboard tube. Invert the top crease to form a heart shape.
The tubes can be tricky to hold their shape. I tried using a rubber band but the size didn't really work. So I wrapped a toddler size hair band around the tube to help make the heart stamping easier.
Just dip the heart shaped portion of the tube into the paint and stamp onto paper or canvas. Repeat this process until you think you have enough hearts using a variety of colors.
We used several different tubes so that each tube had its own color. This may not be necessary though.
This project was done on a large piece of white paper from a roll of craft paper. You could easily use this as handmade gift wrap. Another option is to stamp the hearts on a blank card to create your own Valentine cards.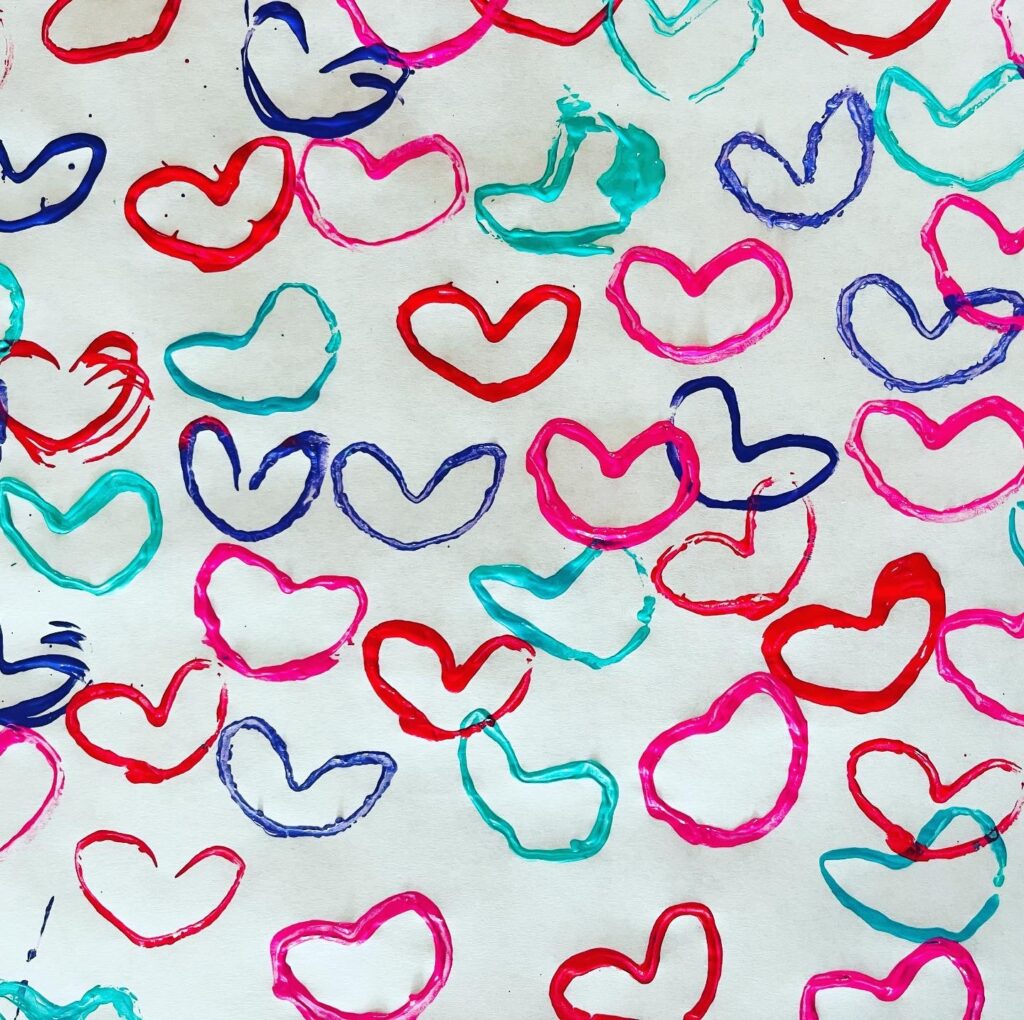 This Heart Art turned out so pretty and was so simple to make. We ended up using this to decorate a shoebox for her Classroom Valentine Mailbox.
Looking for more Valentine's Day Ideas? Be sure to take a look at our Sweetheart Strawberry Smoothie Recipe or Glitter Heart Crayons.