Last summer we tried making Air Fryer Donuts using biscuit dough. It was a big hit! The kids enjoyed them and it is a fun and simple recipe to do together.
We made these as part of our Donut Week for DIY Summer Camp last year. The kids love this and have been asking to do a few themed weeks again this year.
This post does include affiliate links. That means I could earn a tiny portion of any sale that is made through clicking on any of these products with no additional cost to you. All support is greatly appreciated!
Bake House Biscuit Dough from ALDI
For our Air Fryer Donuts, we used the Jumbo Buttermilk Biscuit Dough from ALDI. It worked great for this recipe and is definitely one of the most inexpensive biscuit doughs on the market.
If you don't have an ALDI nearby, any brand or variety of refrigerated biscuit dough would work for this recipe.
How to Make Air Fryer Donuts Using Biscuit Dough
We took lots of photos so we could show you how to make this easy and delicious breakfast treat! First you need to get all your ingredients together. We used one can of biscuit dough, approximately 4 tablespoons of butter and about 1/2 cup of sugar.
1 can of refrigerated biscuit dough
4 Tbsp melted butter
1/2 cup sugar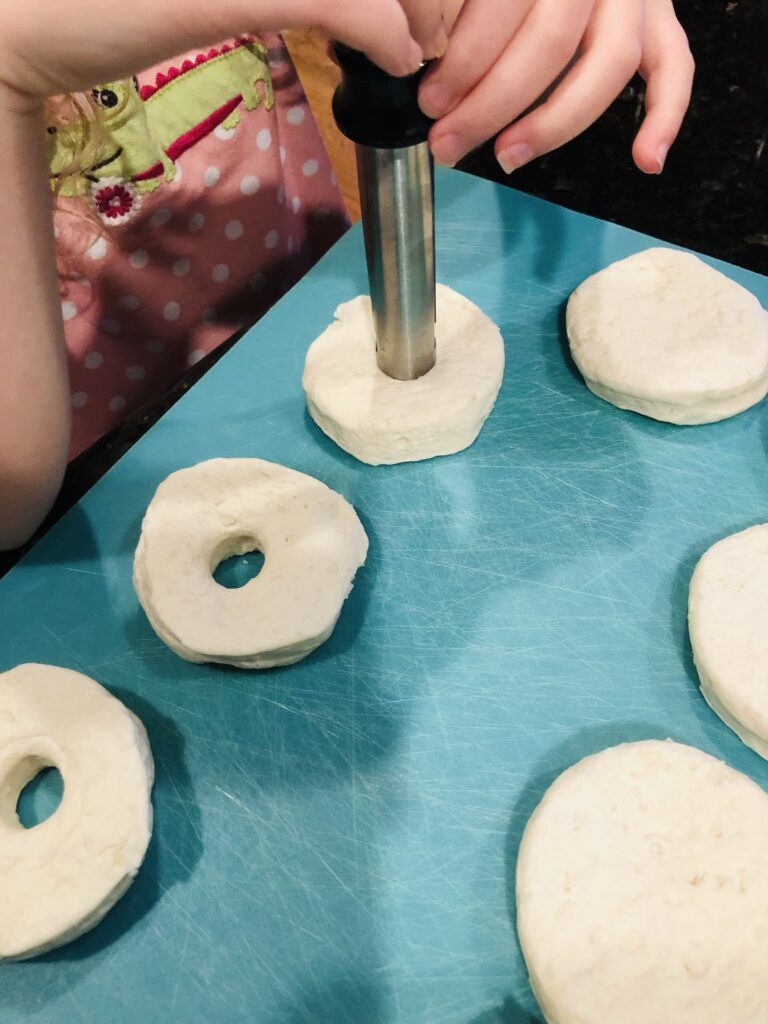 To begin separate the biscuits and place them on a large cutting board. Then use an apple corer to cut a small hole into the center of each biscuit dough. Save those small circle pieces for later. They make amazing donut holes but can't be cooked at the same time as the larger donuts.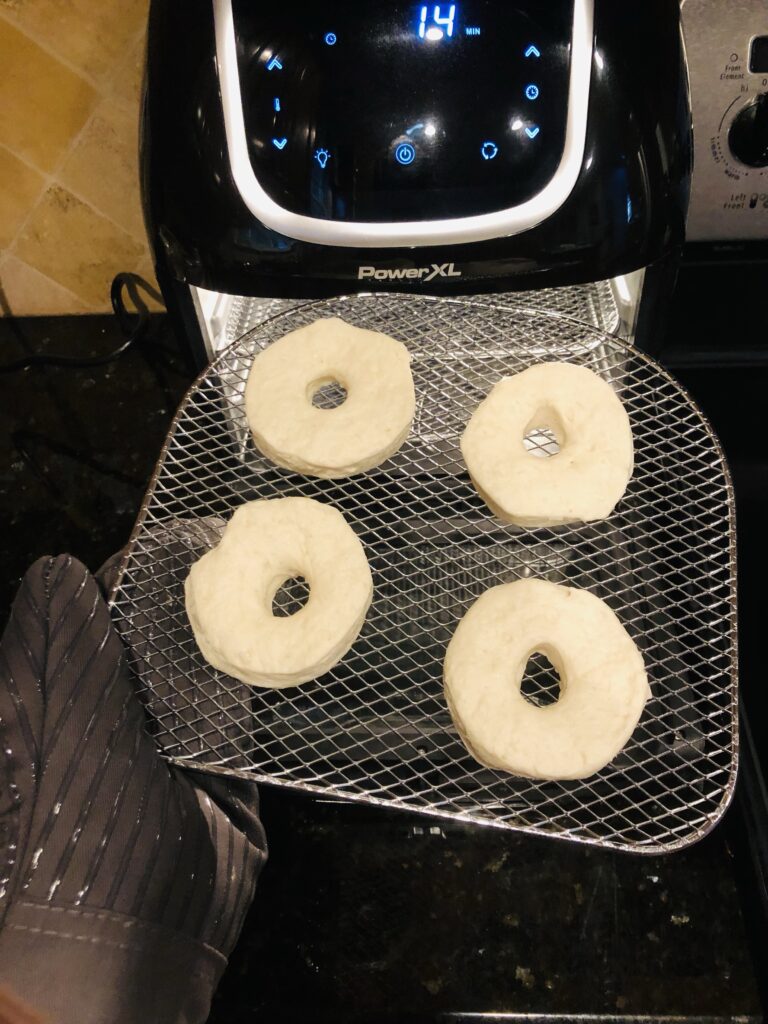 Now it's time to put the dough into the air fryer. Preheat the air fryer to 330 degrees. I have the PowerXL Air Fryer and that is the default temperature for mine.
Spray the rack or basket with cooking spray. Then place the dough into the air fryer to cook for 4 to 7 minutes or until golden brown.
Allow the biscuit donuts to cool for about 5 minutes. Then brush the tops with melted butter using a pastry brush. Kids will love doing this part!
Spread sugar onto a saucer. Once the donut is brushed with the melted butter, flip the donut over and dip it into the sugar so it sticks to the top. This part might be tricky for little hands.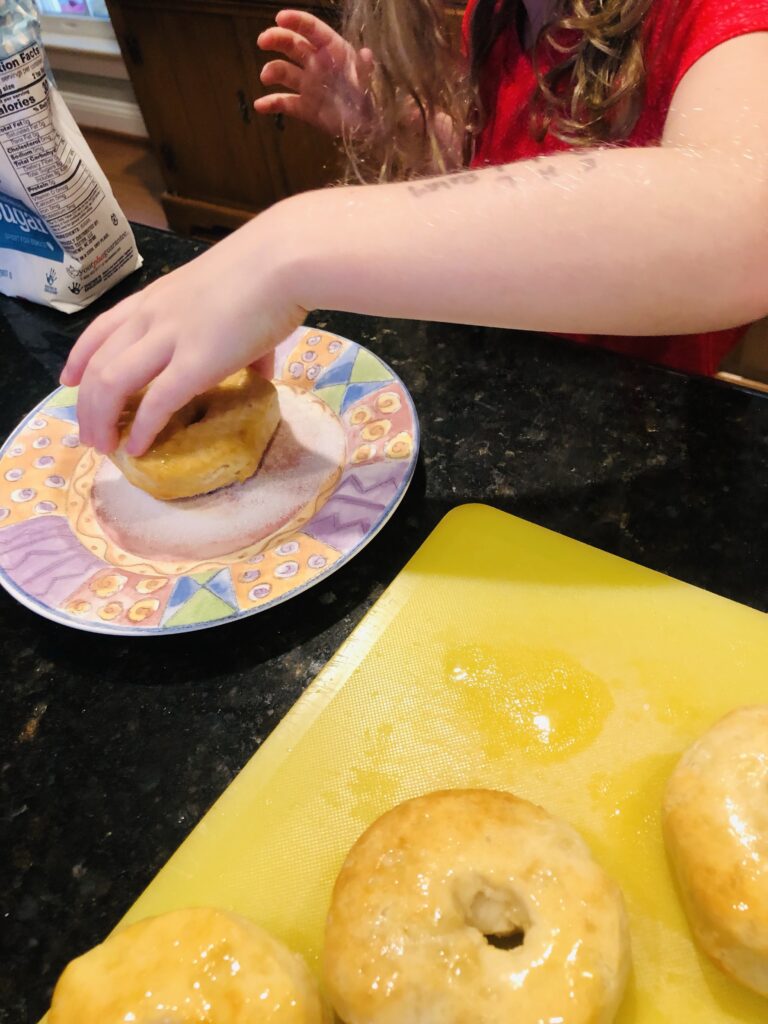 Once the donuts are complete, do a similar process for the donut holes. They will only need to be in the air fryer 3 to 5 minutes though. Then brush with butter and roll in sugar.
This is such a fun recipe to make with kids and a fun activity to do with them this summer. Enjoy! 🙂