We've been reading the cutest fall book! Fun Fall Day by Tara Knudson is a sweet touch and feel board book all about the joys of fall. It brought up so many wonderful memories that we decided to make a cute popsicle stick frame craft to display some of our favorites photos!
Popsicle Stick Frames are a classic craft for kids! We made one a couple of years ago with a school year theme. They make really cute gifts for grandparents too!
This post does include affiliate links. That means I could earn a tiny portion of any sale that is made through clicking on any of these products with no additional cost to you. All support is greatly appreciated!
Popsicle Stick Frame Supplies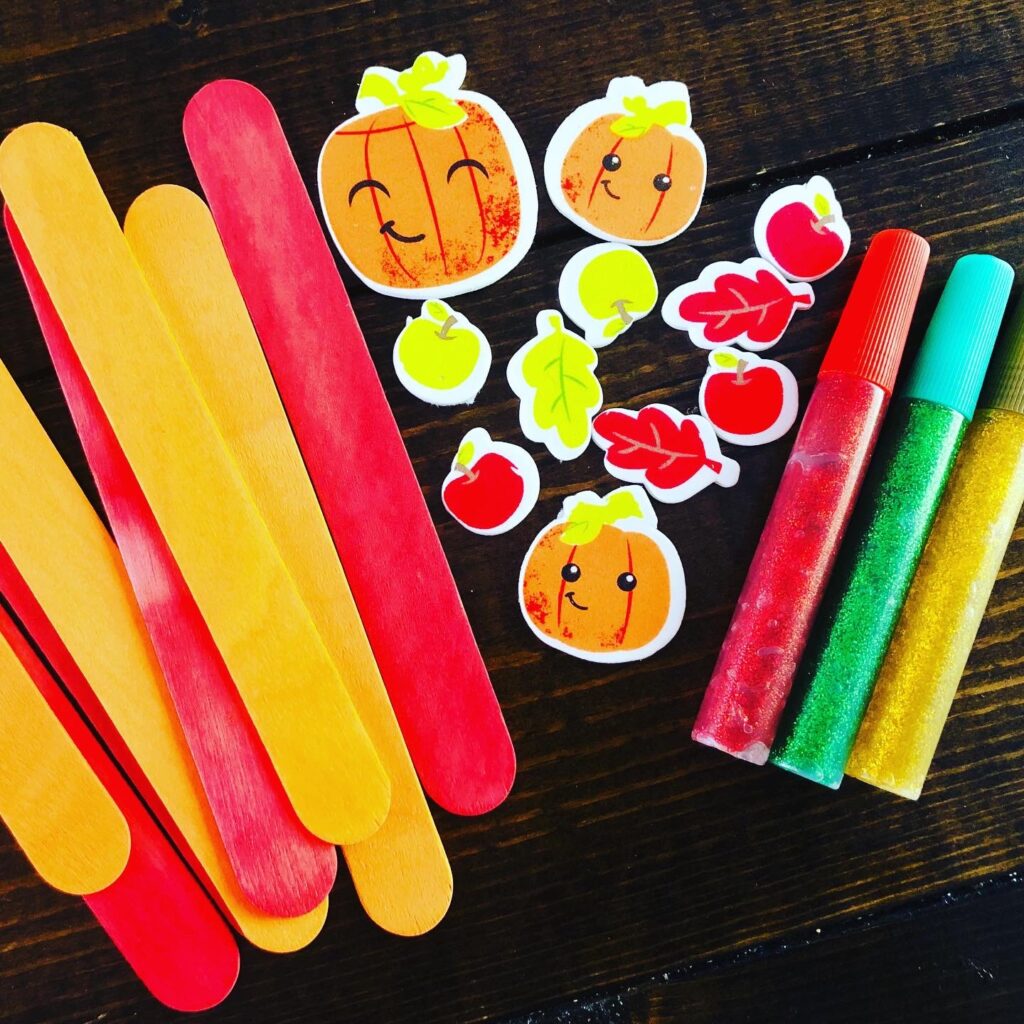 This super simple craft only requires a few supplies. We used large craft sticks, foam stickers, and glitter glue. You should be able to find all of these items at Dollar Tree.
Assembling the popsicle stick frame.
Before I started the craft with my daughter, I glued the craft sticks together using the top and bottom vertical sticks. That part can be a little tricky.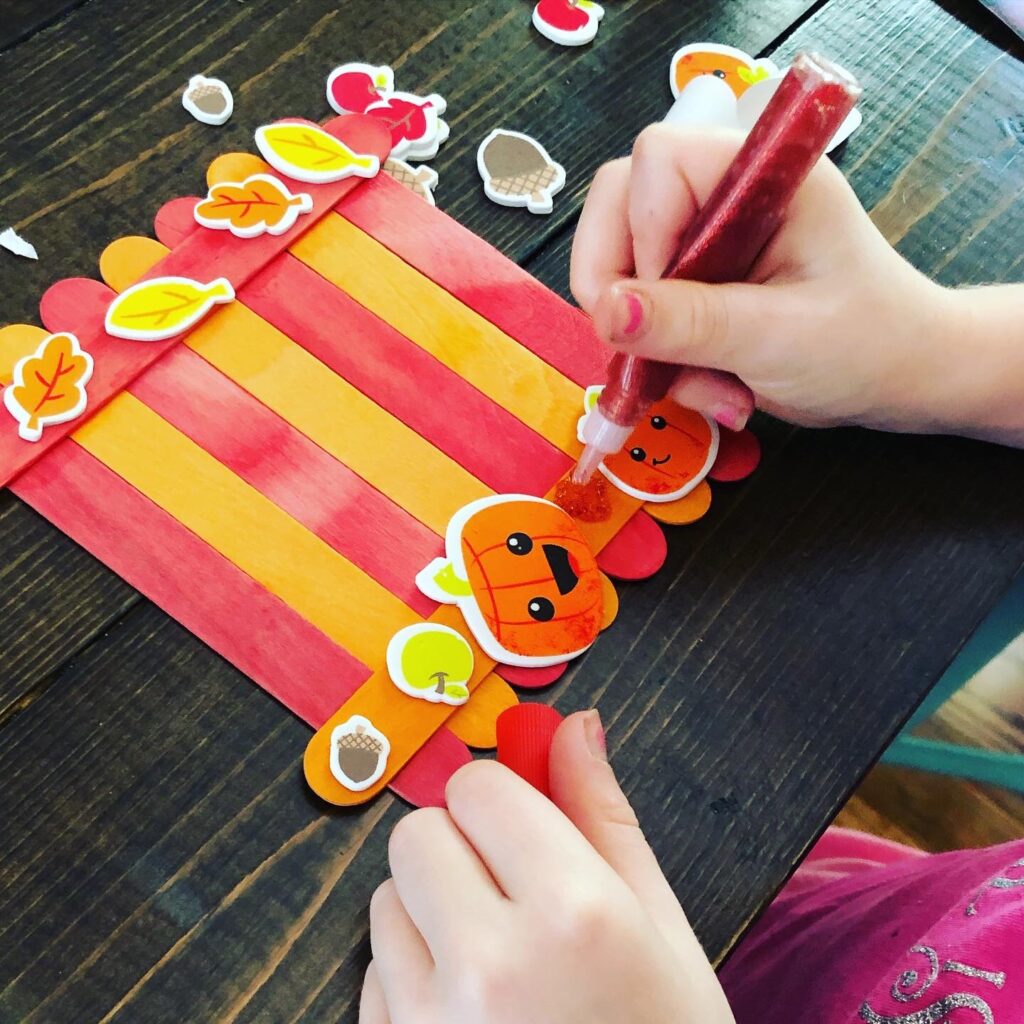 Once the glue dried on the craft sticks, she was able to start decorating. We had an assortment of fall foam stickers leftover from a Thanksgiving Paper Plate Craft.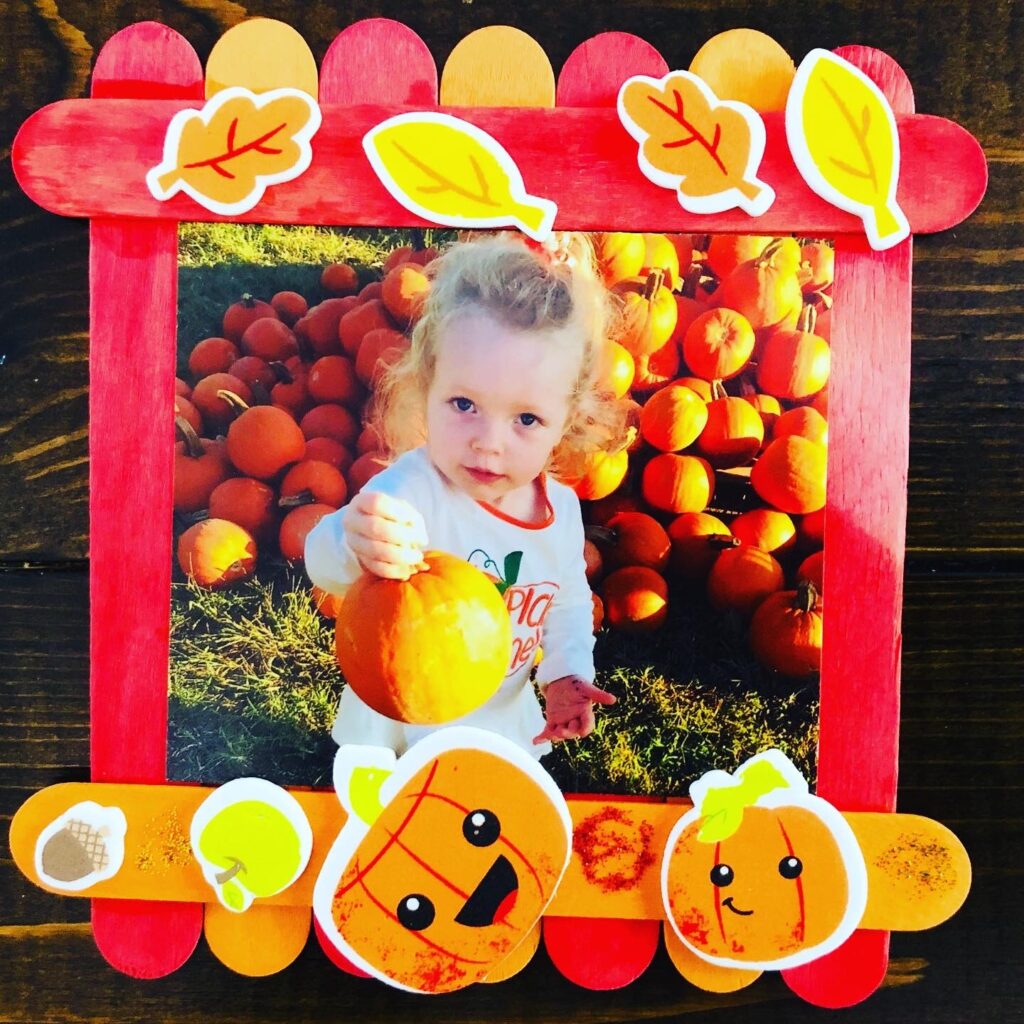 Kids will have a blast picking out cute foam stickers to place on the popsicle stick frame. For a little extra sparkle, use glitter glue pens to decorate the frame.
Easy Fall Popsicle Stick Craft
This little craft is SO cute! Add magnets to the back or a ribbon to the top to make it easier to display. I think this frame is perfect for all fall photos especially from the pumpkin patch or apple picking.
Fun Fall Day is an adorable book and goes along perfectly with this simple fall popsicle stick craft. We love combining books with easy crafts. Be sure to check out more of our book inspired crafts!