How do you celebrate Valentine's Day? We usually have some simple but fun food like these Easy Heart Cinnamon Rolls. I also like to make pink strawberry smoothies and order heart shaped pizza for dinner.
This is such an easy and fun idea! I'm sure you have seen it before so I know it's not new. We love it though and it's a tradition for us.
This post does include affiliate links. That means I could earn a tiny portion of any sale that is made through clicking on any of these products with no additional cost to you. All support is greatly appreciated!
Refrigerated Dough for Making Heart Cinnamon Rolls
Deciding on which refrigerated cinnamon roll dough to use is the hardest part of this recipe. Any refrigerated dough works for these Heart Cinnamon Rolls. I like to use this can of 8 from ALDI. They are smaller but it will make more. Other brands have an option to do five larger cinnamon rolls and that works great too!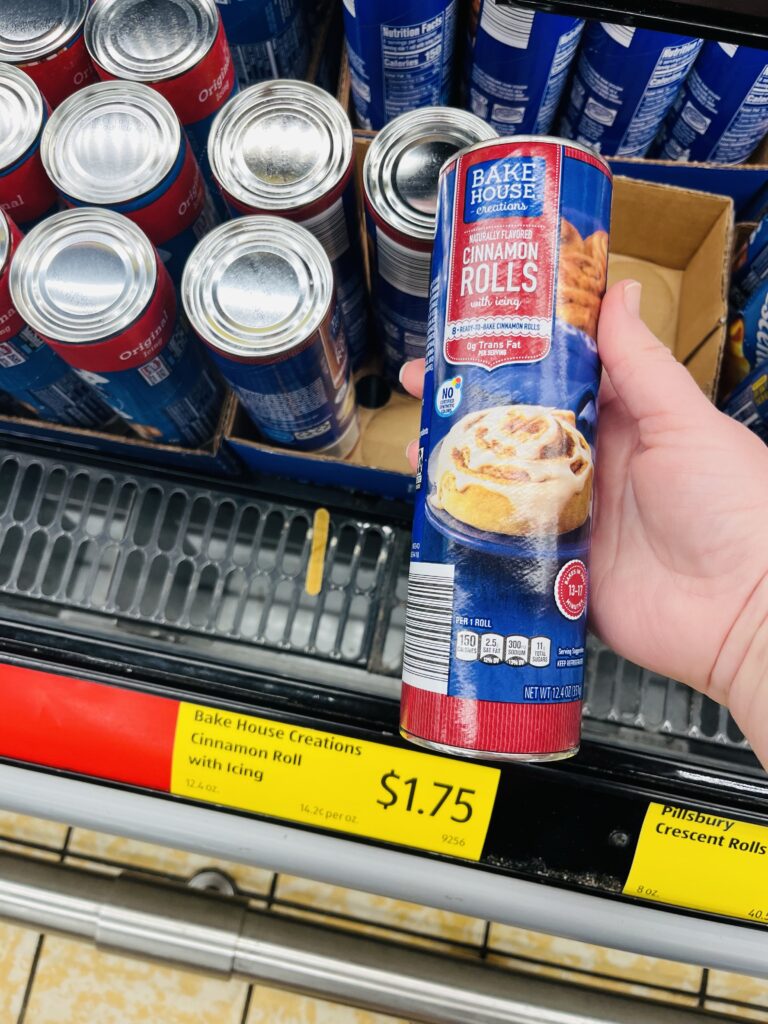 Plus I think the Bake House Creations cinnamon rolls from ALDI are at least a dollar or even two cheaper! I used to be so good at planning all my meals around ALDI and I need to get back into that habit. It really is the best place to shop on a budget in my opinion.
Once you decide on the refrigerated dough, you are ready to go! To make these more festive I do use sprinkles but you really don't have to.
How to Make Heart Cinnamon Rolls
Let's get started! Go ahead and preheat the oven. To make the Heart Cinnamon Rolls, you will need to unroll each cinnamon roll before baking. Once you have it unrolled, you will curl both ends back toward the middle to form a heart.
My hearts are a little more round. You can also pinch the dough at the bottom into more of a point if you prefer.
Then you will bake the cinnamon rolls according to the package. The ones we use recommend cooking them at 400 degrees for 13 to 17 minutes.
Once the rolls are finished baking, drizzle the included icing over the hot rolls. Then add your Valentine Sprinkles to make them even cuter!
Cute Heart Cinnamon Rolls for Valentine's Day Breakfast
Your kids will love having these for their Valentine's Day Breakfast. This is so quick and easy that it is perfect for a school morning too. It can be hard to make things special when you are up early anyway with a million other things to think of!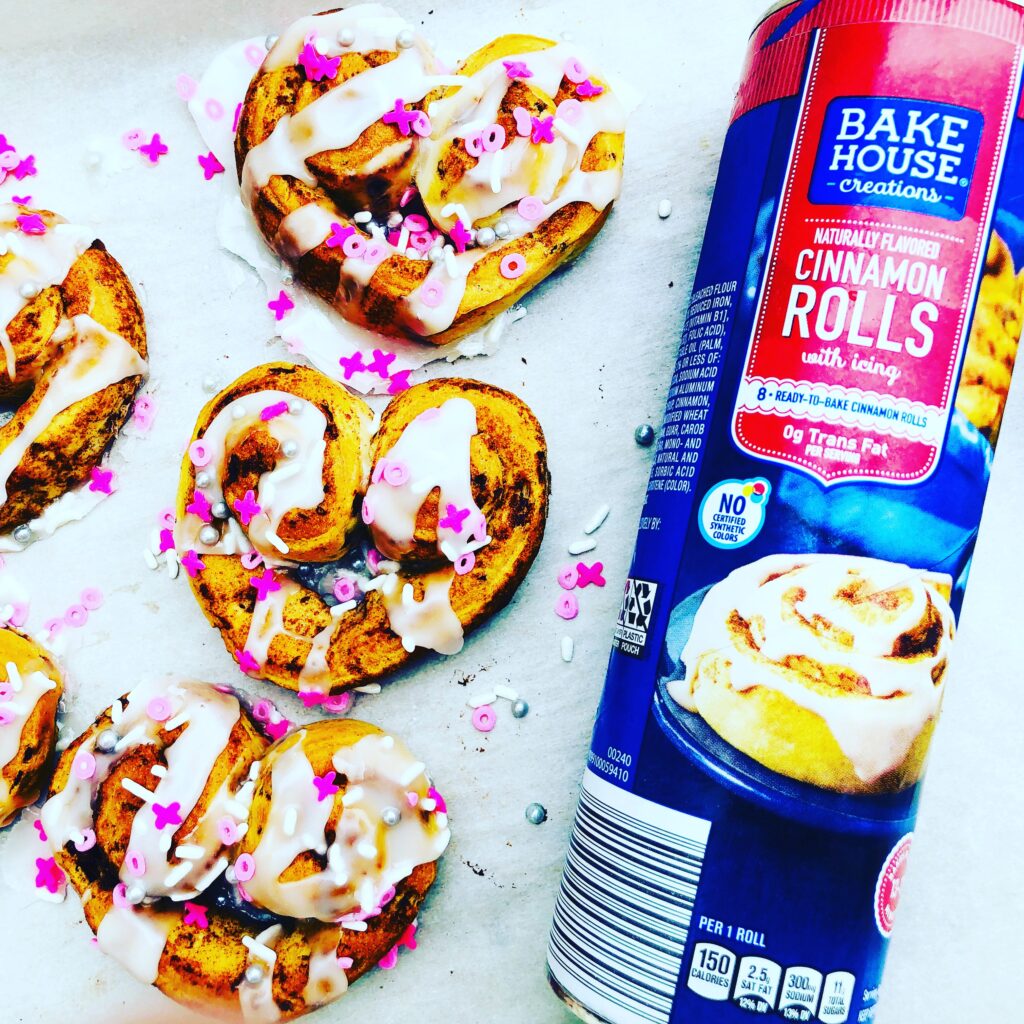 If you have time, make a quick sweetheart smoothie to go with this. The smoothie would be a fun after school snack too if you are short on time!