Kids love to be included in holiday preparations! With Thanksgiving just days away, these DIY Thanksgiving Place Cards are a fun craft for kids to make this week.
This is a super easy craft project and perfect for kids who love to paint. They will be so excited to help with the table decorations.
This post does include affiliate links. That means I could earn a tiny portion of any sale that is made through clicking on any of these products with no additional cost to you. All support is greatly appreciated!
Mini Canvas for Painting with Easel
We love these little 3″ X 3″ canvases that come with an easel for quick art projects. Last summer we had a little painting party and these were the perfect activity. That is when I realized how cute they look set up on a table.
Even if you choose not to do the art project, these could be used for place holders in a variety of different ways. You could even use your Cricut Machine to personalize.
Sticker Resist Painting Project
We had not tried Sticker Resist Painting before. A few years ago we did a Tape Resist Art Project that turned out really great though.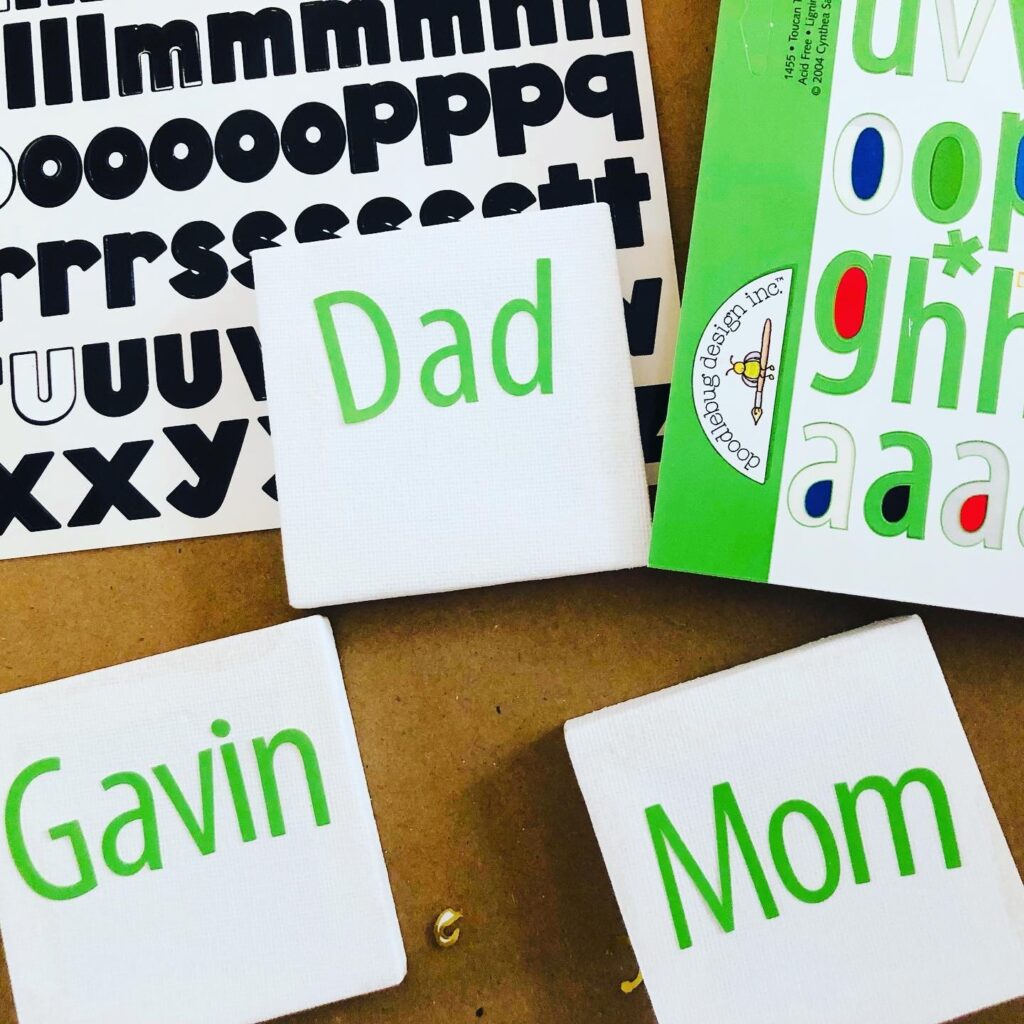 I have a lot of alphabet stickers. These were cardstock stickers but I think any kind would work. I just used the stickers to spell out the names we wanted on the place cards.
Once we had the names in place, the kids can paint the mini canvas with their own design. I filled the paint tray with fall colors for them to use for this art project. We chose shades of brown, yellow, orange, green, and red.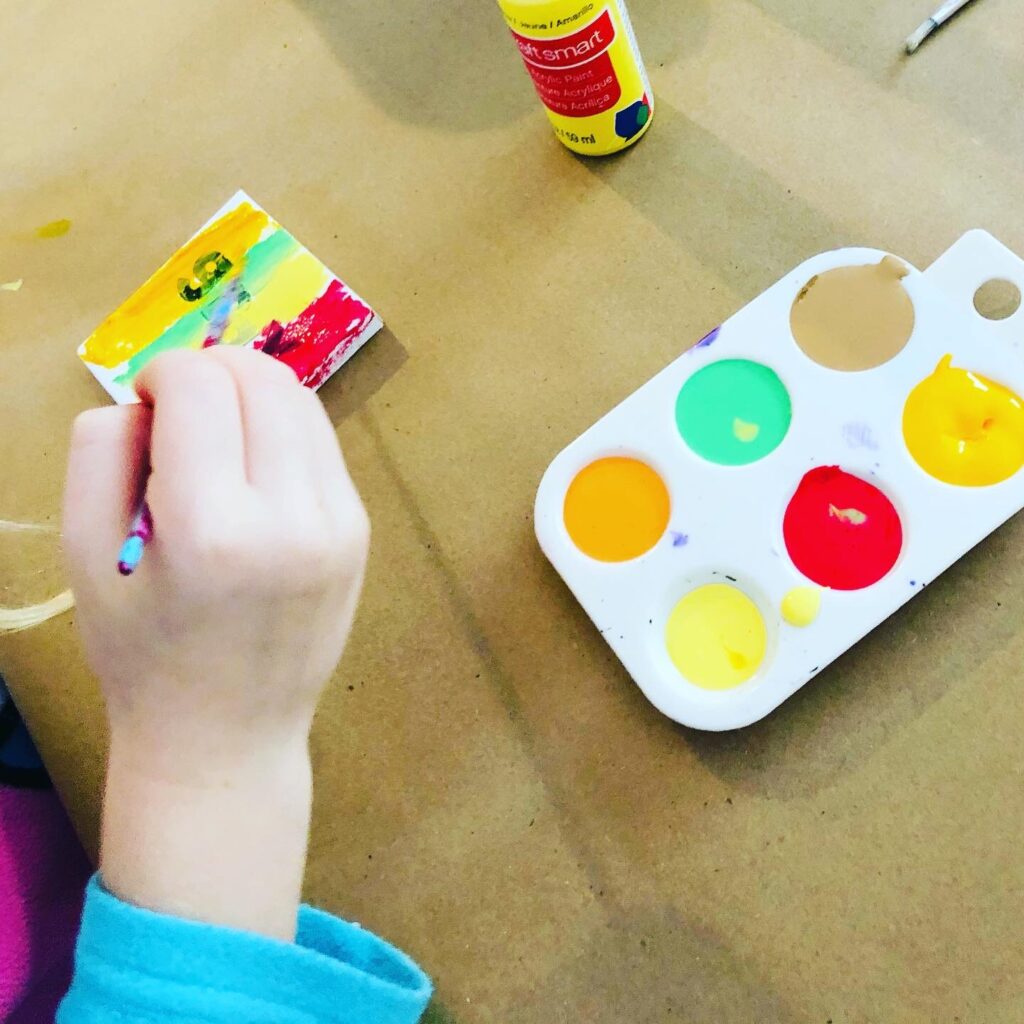 Once they finish painting, let it dry completely before pulling off the stickers. It could take up to an hour for the paint to dry. The stickers should just peel off easily.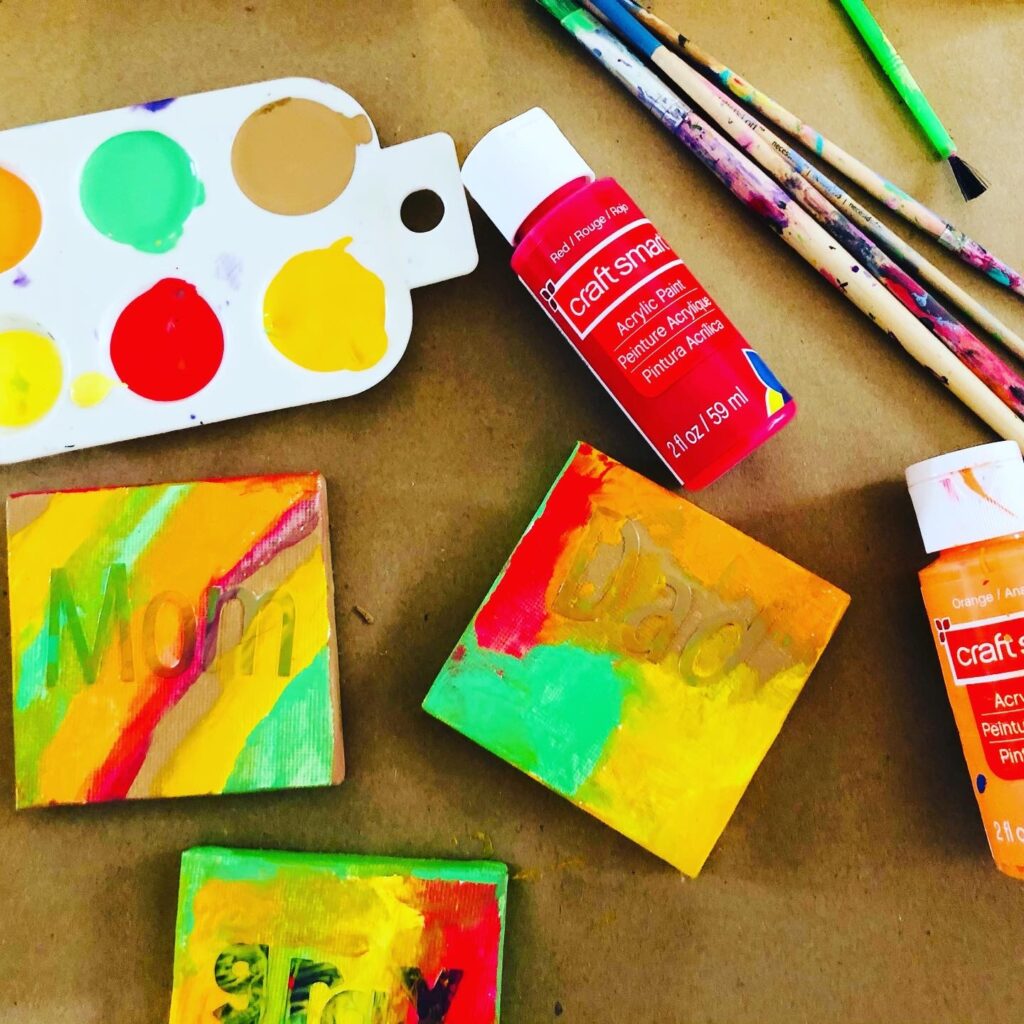 Once the stickers were peeled away from the canvas, I did notice a little paint got under the stickers. I was easily able to touch it up with white paint though.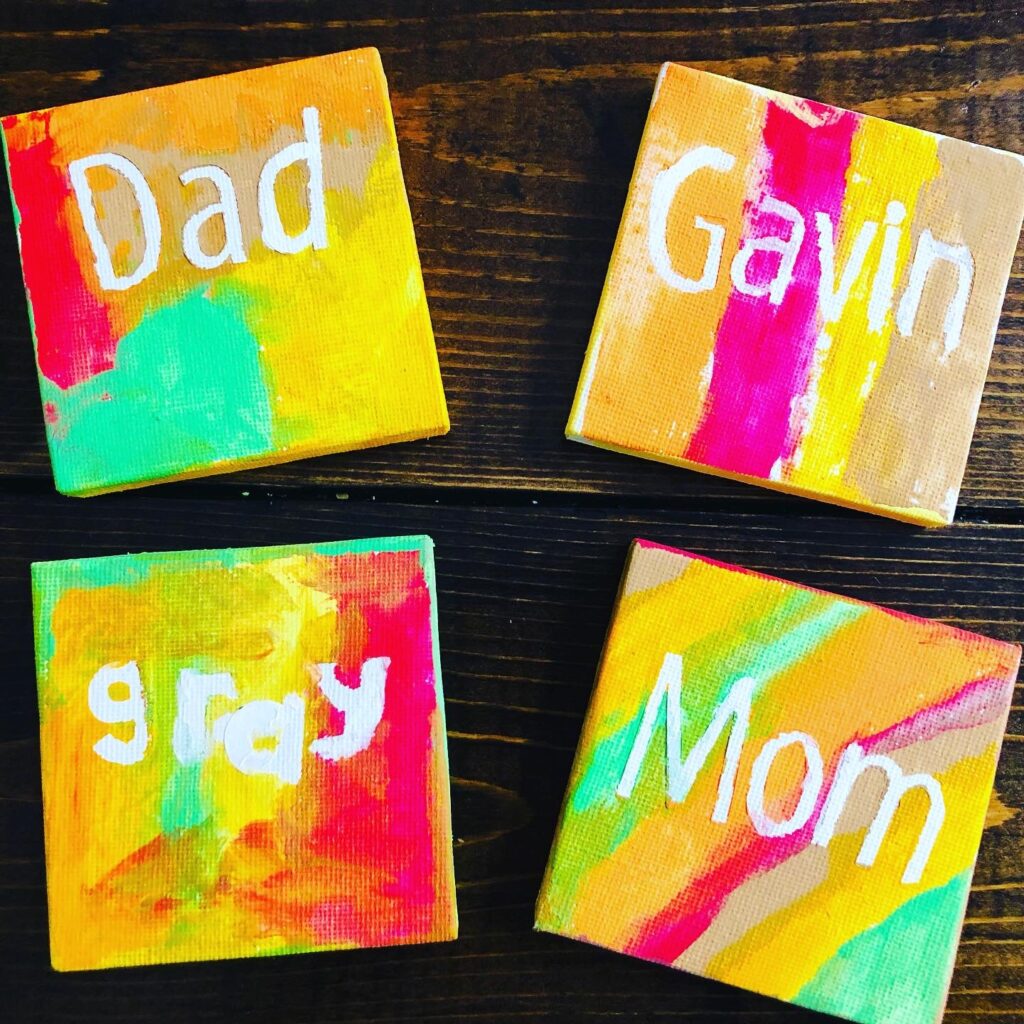 DIY Thanksgiving Place Cards Kid Craft
These little canvases turned out SO cute! They will look great on the table with the Turkey Napkin Rings we made last week. Both of these are such easy ideas to get the kids involved!
I hope you all have a safe and happy Thanksgiving holiday! You can read more about our simple tips for a stress free Thanksgiving here.