When I wrapped up my Freezer Challenge a couple of months ago, I mentioned that I would be starting the Whole 30 in January. Now that January is quickly approaching, I realized I need to start preparing for that and thinking about finding some great Whole 30 Recipes.
I have tried this program once before and was not successful. I lasted about 5 days. I think part of the problem was that I was not prepared at all.
This time around I want to have some Whole 30 recipes and ideas ready instead of just jumping straight in without a clue! I have been pinning lots of great recipes and tips on Pinterest. Feel free to follow my Whole 30 Pinterest Board for more inspiration!
If you've never heard of the Whole 30, let me just give you the highlights. It is not supposed to be a diet. The Whole 30 is about changing your lifestyle to eat healthier and reduce cravings. You don't have to track calories, carbs, or anything. It is more about eliminating certain ingredients to help detox the body.
During the 30 days, you eliminate all added sugar, dairy, grains, alcohol, legumes, and anything containing carrageenan, MSG, or sulfites. I find it best to focus on what you can have though! That would be all real food…..any meats, seafood, eggs, fruits, veggies, and seasonings. At the end of the 30 days, you can gradually add back in some of these foods to see which ones are triggers for your body.
I know after the holidays I definitely feel the need to detox! I also want my 30 days to be successful. That is why I put together this round up of recipes to get started.
One thing that will be different for this time around with the Whole 30 is that it will be winter instead of summer. In the summer, you can grill lots of yummy meats and veggies. In the winter, nothing is better than a warm bowl of soup. This soup is really quick to put together and the leftovers will be great to have for lunch as well!
Just because beans are not included in the Whole 30, doesn't mean you can't have chili! This recipe from Happily the Hicks looks easy and delicious. This would be another one that makes great leftovers for lunches. If you already have a favorite chili recipe, you may just be able to leave out the beans. I'll definitely be trying this one!
If you have followed any of my Menu Monday posts, you may already know how much we love Mexican Food. I was thrilled to come across this recipe from The Gluten Free Homestead as an alternative to our usual tacos, rice bowls or fajitas.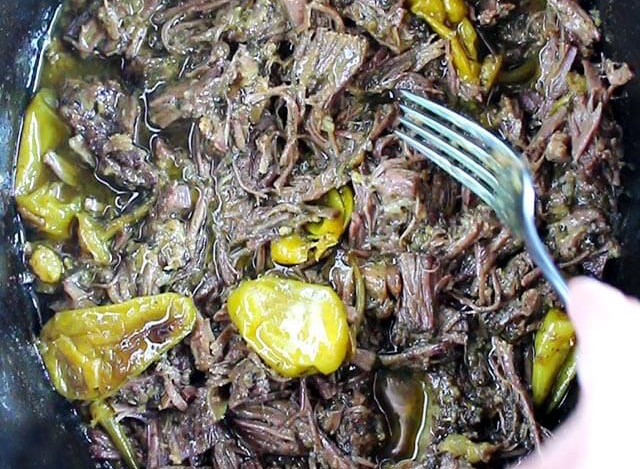 The Crockpot is definitely my best friend when it comes to making dinner. I love being able to throw the ingredients into the crockpot earlier in the day and know that dinner will be ready no matter what the afternoon has in store!
A member of my Healthy Meal Planning on a Budget Facebook Group had actually recommended Crockpot Mississippi Pot Roast to me a few weeks ago and I just haven't had a chance to try it out. When I saw this Whole 30 compliant recipe from The Rising Spoon, I knew I needed to add it to my list of recipes to try! She has another pot roast recipe using homemade onion soup mix that looks wonderful as well.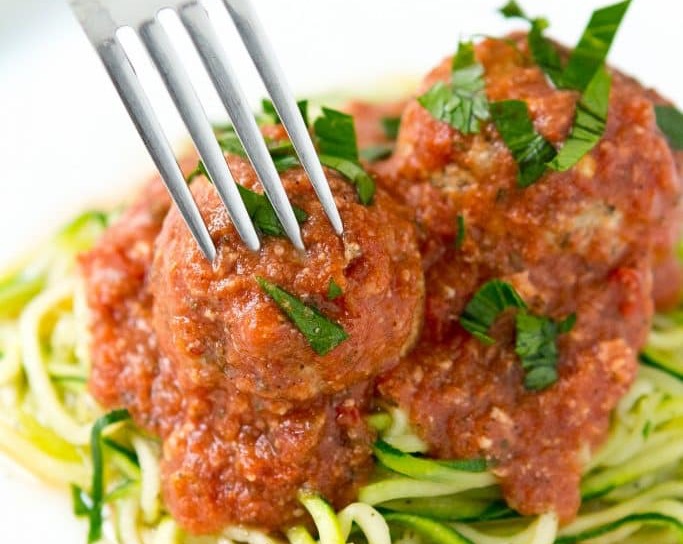 This looks like a recipe the whole family will love! These yummy meatballs and sauce are super simple to put together in the crockpot. They would be great served over cauliflower rice or zucchini noodles.
This Asian Chicken Wrap recipe from Wine & Couture reminds me of something we would make with Hello Fresh. It sounds so fresh and flavorful!
Sheet pan dinners are one of my favorite ways to prepare a meal for my family! The combinations are endless! I have never tried this combo or using pork sausage so I am definitely looking forward to making this next month. She has great ideas for using leftovers with this too!
This recipe would be amazing with any meal. I would love to top these yummy potatoes with Buffalo Chicken for a very tasty Whole 30 Dinner.
For the frittata you basically just use any veggies you have on hand that need to be cooked up. She lines a cast iron skillet with thinly sliced potatoes and then uses the veggies and eggs to complete the meal. I think this would make a great breakfast, lunch or dinner!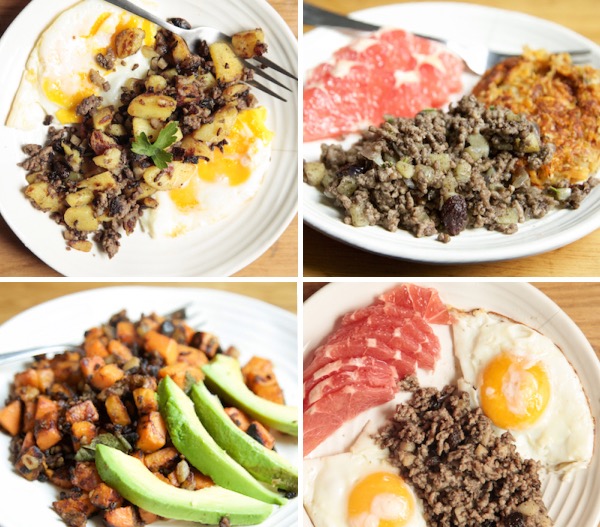 This Deconstructed Apple Sausage recipe has so many options. You can serve it with eggs, avocados, hashbrowns or applesauce. Those are only a few options. Having a basic recipe that can be used so many ways will definitely help the success rate of sticking to the Whole 30!
This recipe from The Whole Cook has me drooling! I've never cooked brussels sprouts before but I love trying new things. The best part is your whole dinner cooks on one pan to make clean up a breeze!
Did I mention how much I love sheet pan dinners? This one says fall edition but I think it would be great any time! Gavin is a huge fan of any meal I make with chicken sausage links so I know it will be a winner for us.
This Zucchini and Kale would be an amazing side dish. Just be sure to leave out the Parmesan Cheese to make sure it is Whole 30 compliant. One of the biggest benefits of doing the Whole 30 is learning how to try new foods. I know we get stuck in a rut and eat the same veggies every week. I am excited to experiment with new foods like kale and brussels sprouts. I may even jump way out of my comfort zone and eat eggplant!
This salad has changed my world! If you crave burgers, definitely give this Bacon Ranch Burger Salad a try. It uses all Whole 30 ingredients and will be one of those recipes you will want to eat all the time…..Whole 30 or not!
Now that we have some great Whole 30 recipes, we should be able to have a successful Whole 30 this time around! I will be starting my Whole 30 on January 2nd and plan to do a weekly update on what we ate and how it is going. If you already have experience with the Whole 30, please share any recipes or tips that helped you! I would love to hear about it!
This post does include affiliate links. That means I could earn a tiny portion of any sale that is made through clicking on any of these products with no additional cost to you. All support is greatly appreciated!