The holidays are coming! This Christmas Ornament Craft Kit Subscription is a great way to get in the Christmas spirit. Each month you receive a package that includes all the craft supplies and instructions to make a set of Christmas Ornaments. I loved this idea so much I thought I would share all the details here with you.
This post does include affiliate links. That means I could earn a tiny portion of any sale that is made through clicking on any of these products with no additional cost to you. All support is greatly appreciated!
Monthly Christmas Ornament Craft Kit Subscription
I ordered this monthly Christmas Ornament Craft Kit from Annie's Kit Clubs. They had a 50% discount code for the first month so I just had to try it! Right now they have a Black Friday Code for 75% off. Just use code SHARE75 when you order now through December 1st. That is such a great deal!
Who doesn't like to get fun mail? I was so excited to see this package from Annie's Kit Club. Each month is a different style ornament craft. This month's kit is called North Pole Mini Signs. It basically included everything I needed except for a glue gun and scissors.
The instructions were very organized and easy to read. My 7 year old daughter loves to craft so she was able to help during certain steps of this project. An older child might be able to make these ornaments on their own.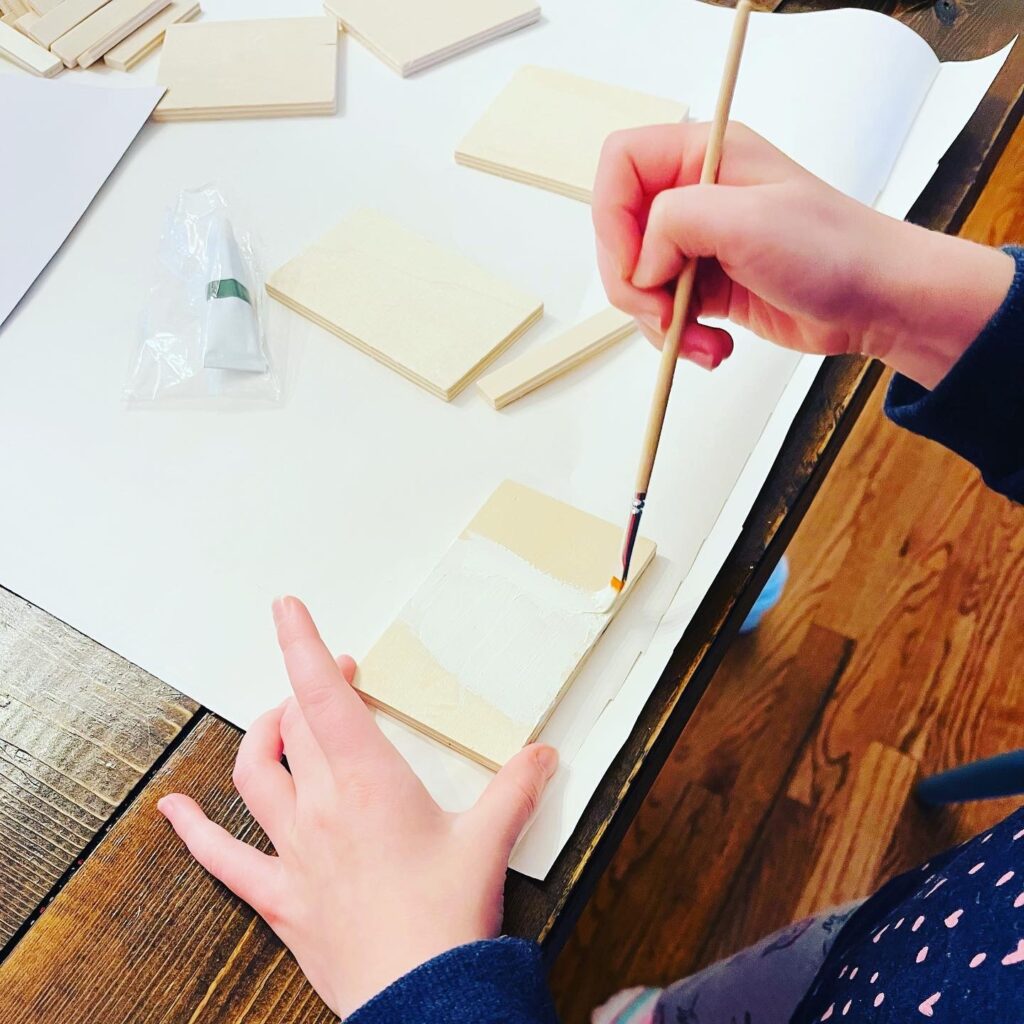 Her favorite part was the painting! We added a little white paint to the green to lighten the frames up a little. I can see how you can customize these kits with your own ideas. The little frame ornaments will be super cute on the tree but could also be used to help decorate a mantle or other small area like a coffee bar.
If you aren't familiar with Annie's Kit Clubs, definitely check out their website. There are several different kit club subscriptions. Some of them would make great gifts! The 75% off code (SHARE75) works for any of their subscriptions, not just the Christmas ornament one.
If you only want to do one month at the promotion rate, feel free to cancel after the first shipment! I'm excited to see the December kit, but I'm not sure this is a subscription I will keep up with throughout the entire year.
This subscription was such a positive experience that I would like to subscribe to some of their other craft kits. There are quite a few for kids. I included a couple of them in a previous Gift Guide for Creative Kids.