I know I'm not the only one who is struggling with photos. Try following these simple steps for organizing years of photos! Get them off your phone and into a format that your family can enjoy them.
In March, I decided to start challenging myself to scrapbook a little each month. I had just signed up with Close to My Heart and thought I would try their Workshops Your Way Scrapbooking Kits. This has been such a great experience and I have completed so many layouts.
The only problem I ran into was how much time I was wasting searching for the right pictures. I had pictures everywhere! They were in 4 or 5 different organizers, Shutterfly envelopes, and plastic boxes.
I decided I needed a better system to get this chaos under control. The small organizers used to work for me when I was scrapbooking more frequently. I also take way more pictures now that I have children.
I decided to order the Large Organizer from Close to My Heart. This organizer is designed to hold their stamp sets. Once I started looking at it and the dimensions, I realized it would be perfect for photos. Update – As of 2023 they no longer have this particular product. They now make an actual photo organizer that may work even better!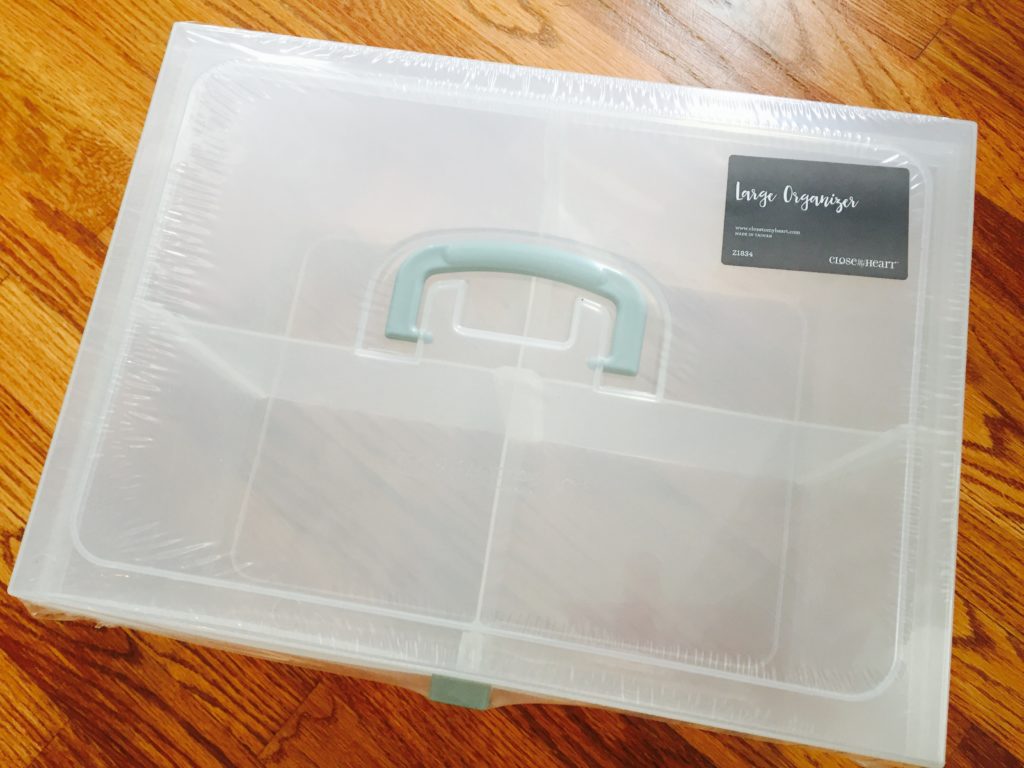 Instead of scrapbooking in the month of August, I decided to get my photos organized. Here are the steps I used:
Cut multiple 6 X 6 squares from cardstock.
Since all of my pictures are 4 X 6, I decided that I could easily cut four squares from 12 X 12 cardstock with my paper trimmer to use as dividers in my organizer.
Gather all your photos.
I gathered all of the photos that I could find and put them all on my dining room table. I went ahead and ordered even more prints from Shutterfly that I knew I had not yet printed. They have free prints when you order from their app. The shipping costs makes them roughly 10 cents a print though.
Group photos together and label the cardstock divider.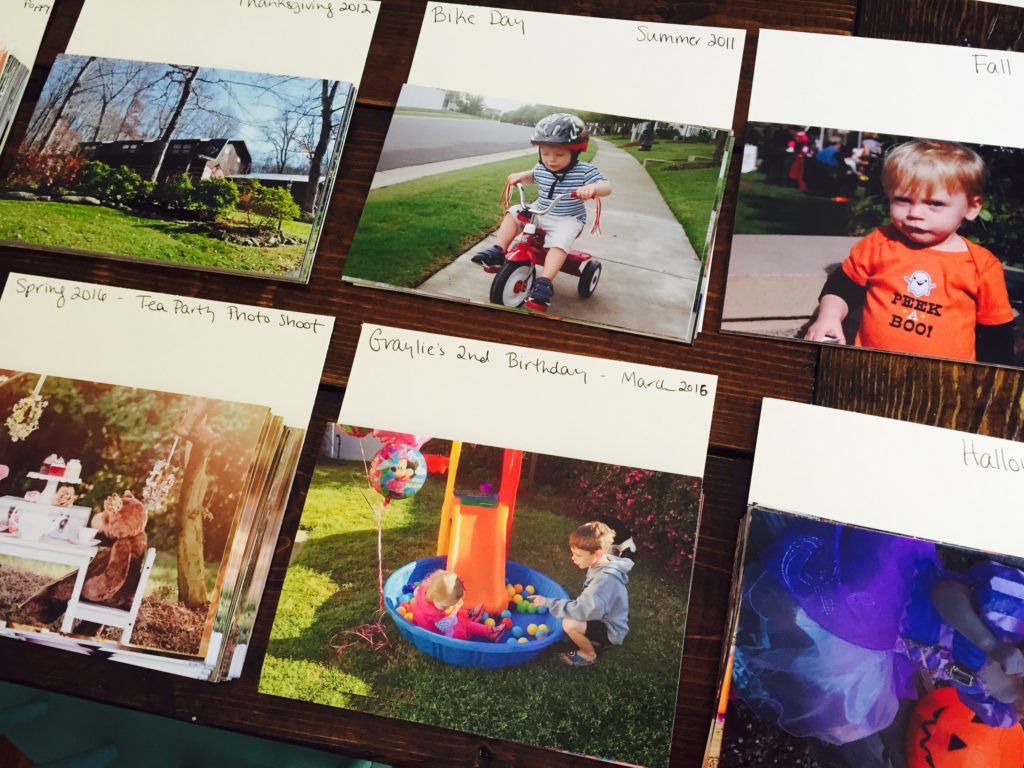 Having some of the photos already somewhat organized really helped me with this part. I was able to take them out of their boxes and label them with the date and event. Using the cardstock dividers really helped because I could add notes about the event that I did not want to forget. I would like to think I will get all of these scrapbooked in the near future but I'm not overly optimistic.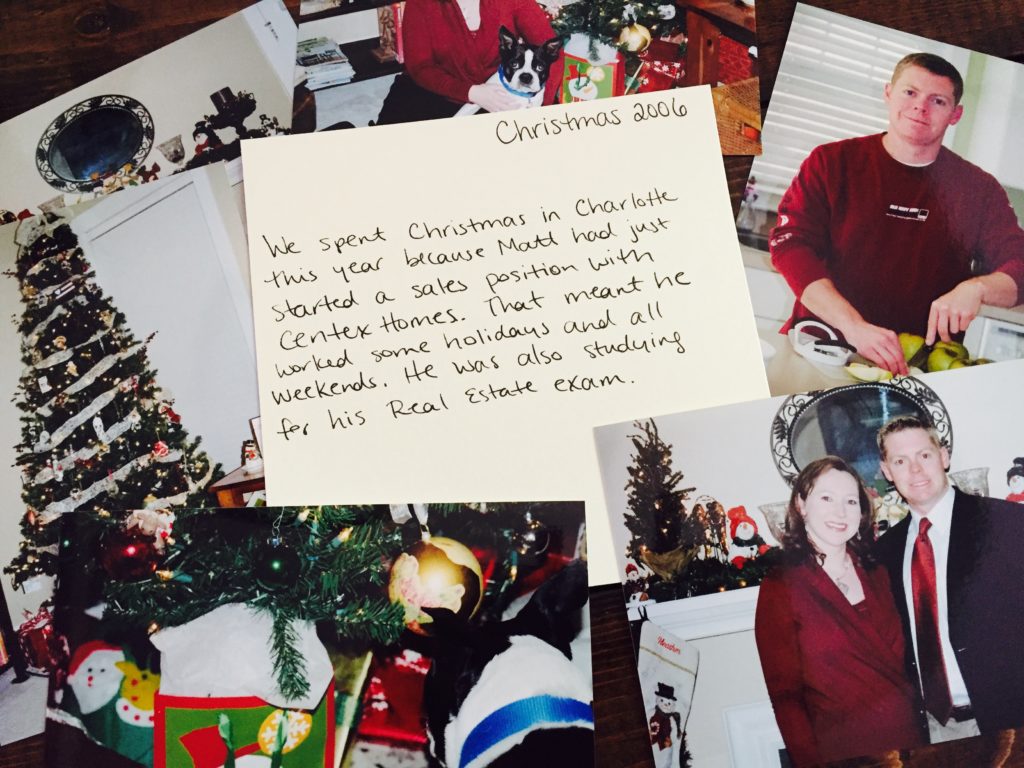 Assemble the groupings into the organizer in chronological order.
This was the easy part! I loved seeing them all go into the organizer. I did realize that I have quite a few more photos that still need to be printed. I am going to try to be more selective about which photos I have printed. I am really bad about uploading them all and printing them all. I end up not even using half of the photos in the scrapbook.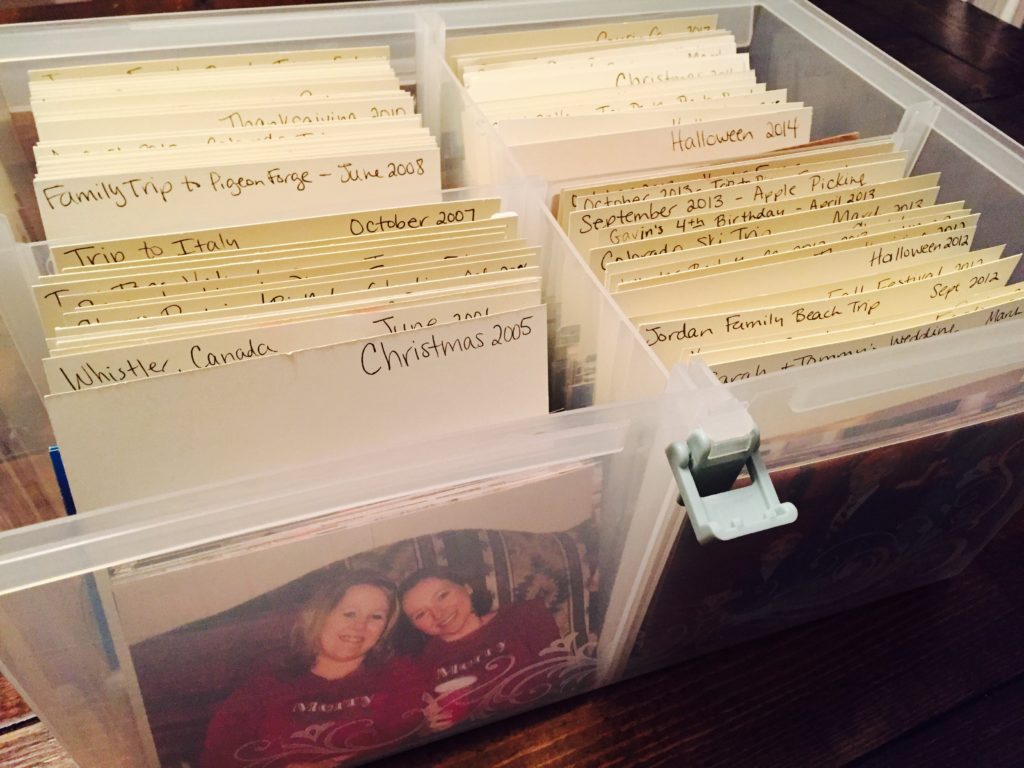 If you don't have this many photos or you want to work with a smaller amount of photos, this organizer box is also a great size. I have now started working with photos from one year at a time and this has been a great solution.
This leads to my next problem…..what do I do with all those extra photos? I asked my friend Jenny from Cookies, Coffee, and Crafts and she had actually done a post last year addressing this exact problem. She uses photo boxes to store them and I think this is a great idea! You should check it out!
Now that all (most) of my photos are organized, I am looking forward to jumping back into my scrapbooking challenge next month. Close to My Heart has a whole new set of kits for fall and winter coming out that I am excited to work with!
Please note: This post does include links to my Close to My Heart business site. I am an Independent Consultant and could get commission on these products. All of these opinions are my own and would be happy to answer any questions. I appreciate any support! 🙂