It is officially the holiday season! The next three months will be a complete whirlwind but filled with so much fun! I got a little head start on some holiday crafting this weekend and created a few of these Quick & Easy Holiday Sparkle Shaker Cards. I have been wanting to make shaker cards for a while now. When Close to My Heart came out with this amazing kit, I knew I had to try it.
This kit really is so simple. It comes with everything you need except for adhesive. The instructions are very clear and detailed. You have the option of buying the card kit itself or a bundle that includes a super cute stamp set. I purchased the bundle since I thought it was such a good deal! I plan on using the stamps on the inside of these cards and making gift tags for some handmade gifts I have planned.
The cards are already printed with two beautiful designs. Your first step will be to assemble the shaker window. That was the part that intimidated me but it turned out to be really simple. Once the shaker window is in place, you can embellish the cards with the die-cuts and sequins included in the kit.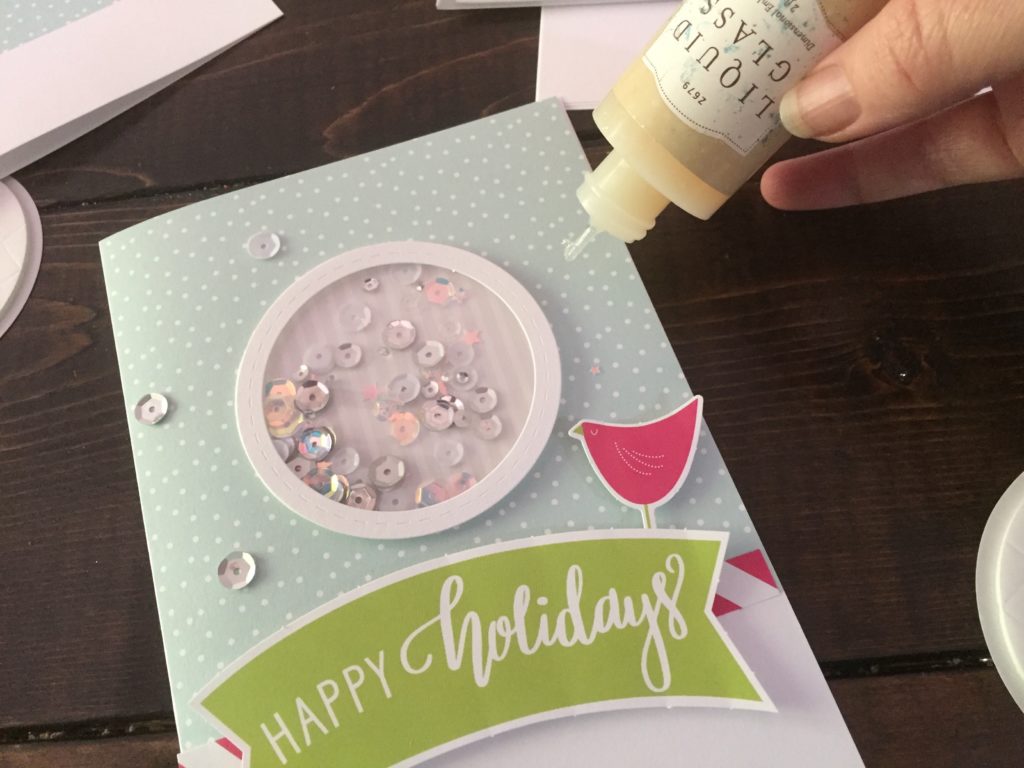 The Liquid Glass is the best adhesive for the sequins embellishments. It is really easy to apply and dries very quickly. I even did a quick video on creating one of the cards so you can see the step-by-step process.
If you are feeling even more ambitious and want to create your own shaker cards, there are shaker kits that can be purchased on their own. Now that I have worked through this kit, I may be purchasing one of these next. I have seen a couple of really cute DIY Christmas Ornaments using these shaker kits.
The Holiday Sparkle Collection is only available during October 2018! Feel free to contact me with any questions. This post does include links to my Close to My Heart business site. I am an Independent Consultant and could get commission on these products. All of these opinions are my own and I would be happy to answer any questions. I appreciate any support!