I stopped working three weeks ago. I really thought I would have more time to get myself organized and be more on top of my scrapbooking. Boy, was I wrong!!! I have been busier than ever! I keep finding so many fun things to go and do with the kids. Maybe once summer is over, I will buckle down and get some things done. For now I am just going to enjoy making the memories! 🙂
This month I am using the Prickly Pear Workshop on the Go Kit from Close to My Heart. It is super cute! I honestly didn't know if I would like it that much when I first saw it. Once I pulled it out of the package and starting putting it together I was in love!
I decided to use this kit with some birthday party pictures I needed to do from a couple of years ago. I also had some spring pictures that I thought worked perfectly. I had so much fun with the little sequins in this kit! Here are the layouts I created.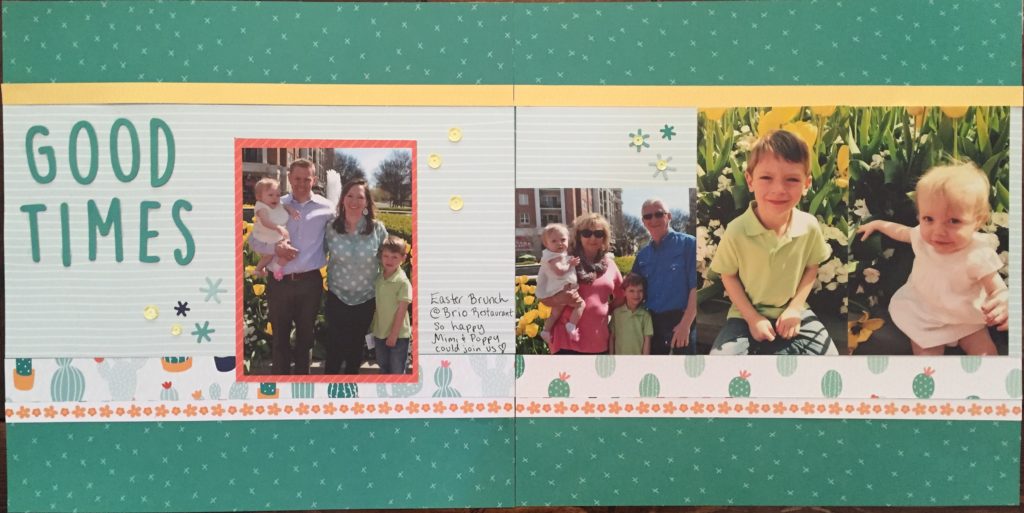 Whew…..I made it another month with my scrapbooking challenge!!! I still think the Little Dreamer Kit is my favorite collection right now, but this one is definitely a close second. I may take next month to get pictures organized and make some cards. If you are more into cards, the Prickly Pear collection is really cute.