My penguin loving kids really enjoyed this Penguin Cookies Book Craft! It is the perfect activity for a winter day.
We've taken down the Christmas books from our reading nook and updated them with a winter collection! We decided to leave the twinkle star lights up for a while. They add a little warm and cozy glow to the area.
One of our favorite books has been a book I ordered from the Scholastic Book Club Flyer called Penguins, Penguins Everywhere! It's a super cute book with fun illustrations of all kinds of penguins. We were enjoying it so much we decided to do this Penguin Cookie Edible Book Craft to go along with it.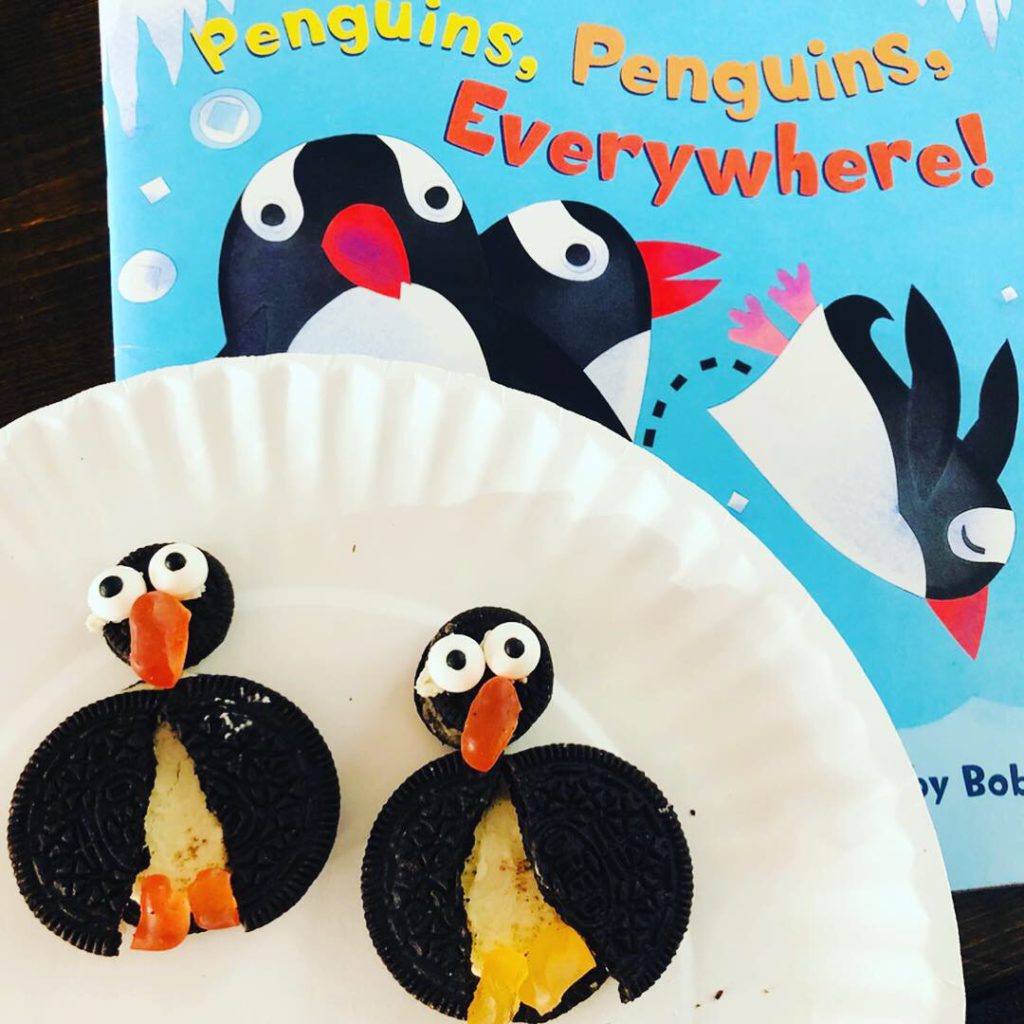 This post does include affiliate links. That means I could earn a tiny portion of any sale that is made through clicking on any of these products with no additional cost to you. All support is greatly appreciated!
Penguin Cookies Book Craft
These Penguin Cookies are super simple to make! You only need the following supplies:
Oreos
Mini Oreos
Fruit Snacks
Once you have your supplies, here are the steps to create this cute cookie craft:
Separate the top cookie from the cream of the Oreo.
Break the cookie in half to create the penguin wings.
Reattach to the Oreo.
Add a Mini Oreo to the top for the head.
Cut up some of the orange or yellow fruit snacks for the feet and beak.
Add the candy eyes. We used a little bit of the cream from under the wings to attach the eyes.
How adorable are these penguins? Gavin has always loved penguins so we enjoy reading about them. This was a fun craft to do after school! The kids thought the Oreo cookies were such a yummy treat as part of their afternoon snack. I mean….who doesn't like Oreos?!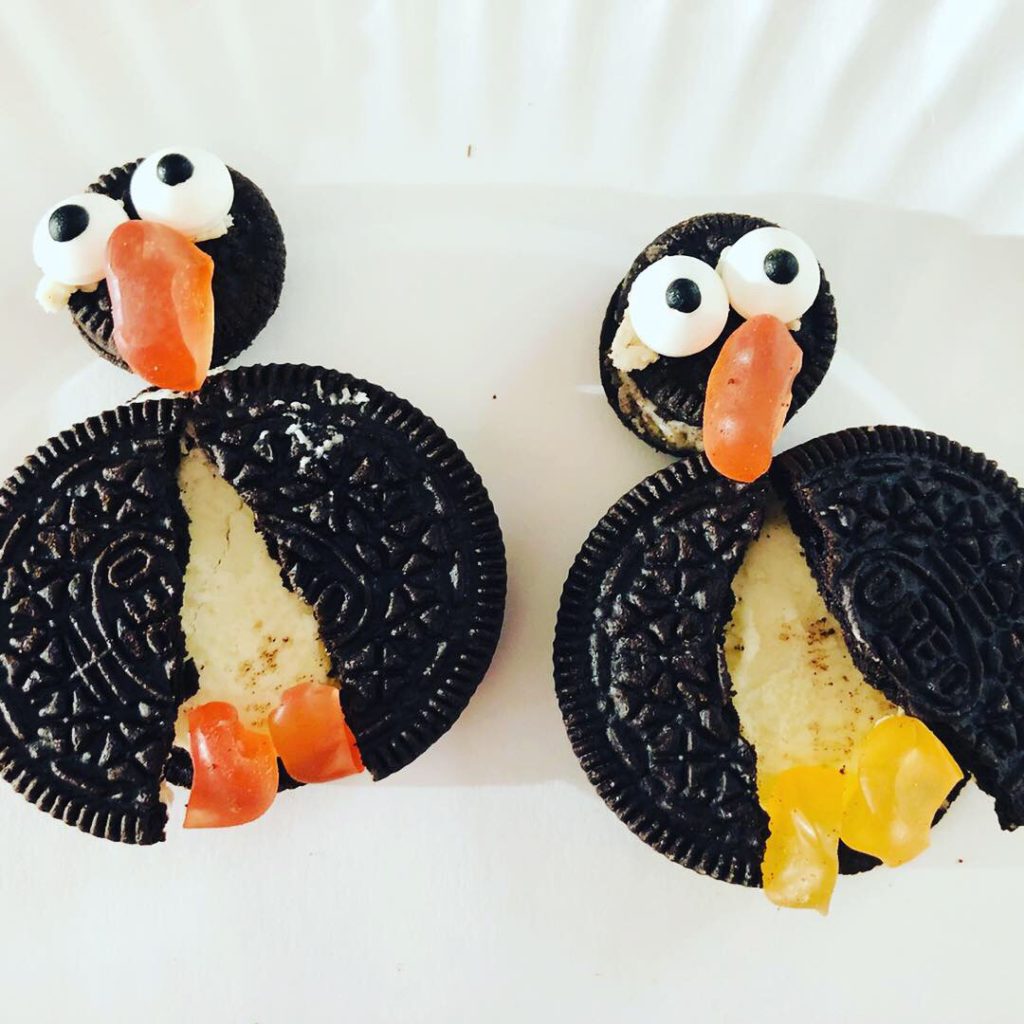 If your child loves penguins, I highly recommend the cute book Penguins, Penguins Everywhere! There is a fun page in the back called the Penguin Parade that highlights penguins from different areas. That is probably our favorite part of the book.
We are all about book inspired snack crafts! It's the perfect after school activity. Check out our Snowman Donuts or Snowflake Tortillas for a couple more winter crafty snack ideas!