We are on spring break this week and I won't lie. It is kind of a bummer. Especially since we had two trips planned to visit family members that we barely get to see. A lot of you may be in the same situation. To make this week seem a little more fun, I have been trying to unplug and do some fun activities with the kids. If you are also looking for fun activities, my kids thought this Nature Fairy House Building Activity was amazing!
This post does include affiliate links. That means I could earn a tiny portion of any sale that is made through clicking on any of these products with no additional cost to you. All support is greatly appreciated!
We always take a mid-morning walk now. I try to change it up with our route so it doesn't get too boring. Sometimes the kids ride bikes or scooters.
Go on a Nature Hunt to collect supplies.
On the day I decided to do the fairy house building activity, I told them to grab a bucket. We were going on a nature hunt! I already shared about our Nature Painting Activity. We did both of these activities around the same time.
On our walk, we looked for lots of great natural materials. We gathered sticks, branches, flowers, leaves, and bark. It was a nice way to mix up our walking time.
Once we got back from the nature hunt, we laid out all of our natural materials on a table. Then we picked a spot in the yard to build our Nature Fairy Houses.
I assumed we would all build in the fairy garden, but they chose to work in other areas of the yard. That worked out well since we were kind of spread out. I guess they figured we had been spending plenty of close time together.
Getting Creative with Nature
For this Nature Fairy House Building Activity, there are no rules! It was a build what you want afternoon. I even laid out some paint and brushes in case they wanted to get a little more creative. Gavin took me up on that and added paint to leaves and bark.
He also found an old brick in the backyard that he used as part of the base of his fairy house. A large stick was used to connect the bark and pinecones for the roof.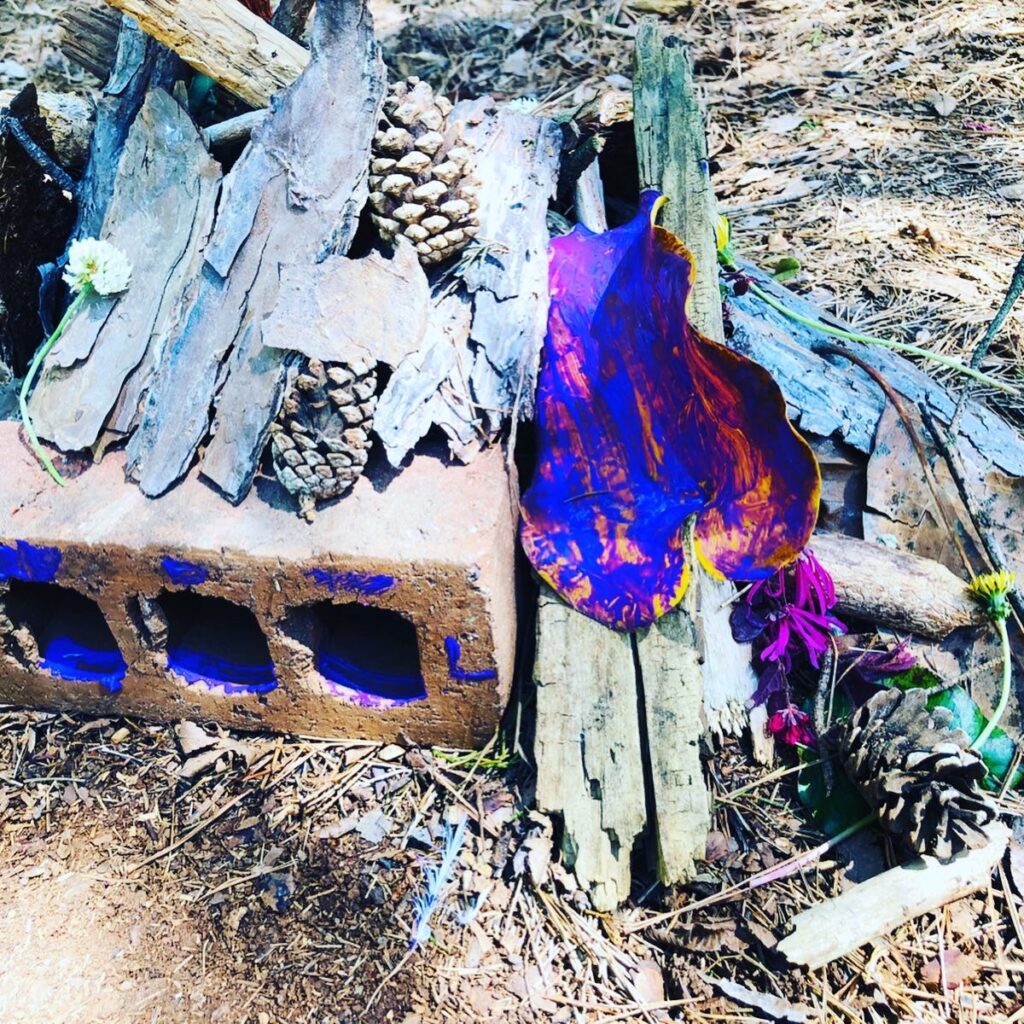 Nature Fairy House Building
I went with more of a teepee style fairy house. This was so much fun to create. This type of fairy house is very easy to construct.
Start by gathering sticks and twigs. Then you just place those into the ground to form a triangle shape. At the base of the triangle, I used smaller sticks to form a little opening for the door.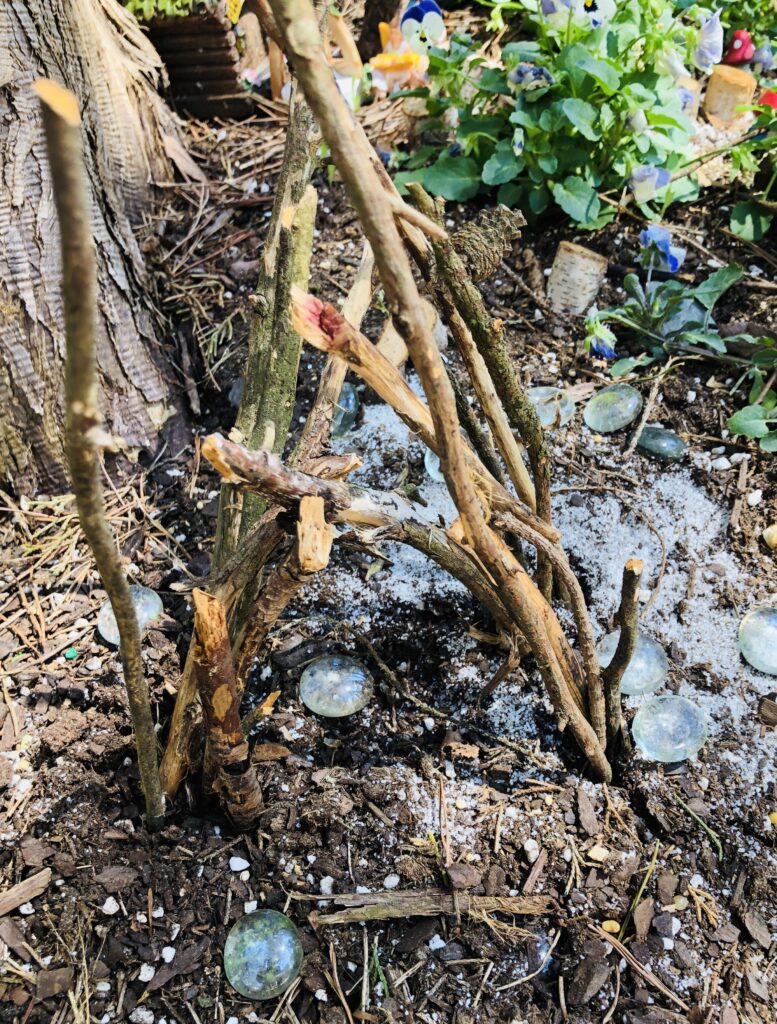 Once the base is built with sticks, then you just add the pretty leaves and flowers from your nature collection. Since it is spring time, we were able to find lots of trees and bushes with pretty blooms.
Once the house was created, I added pinecones as decorations. I also used more pinecones to create a walkway along with some of the rocks we had found.
This was a peaceful afternoon spent in the backyard! If you don't have a large backyard, this would also be fun to create in a garden pot full of dirt or soil.
This is an inexpensive activity for kids (and adults) of all ages. Currently we aren't able to run to Michael's or Dollar Tree on a whim to get supplies. We are trying our best to use materials we already have.