The countdown is on! Valentine's Day is almost here. I've been busy trying to get all the things ready for class parties and gift giving! If you need a cute and simple way to give a gift card, this Dollar Tree Valentine Bucket is the idea for you.
These Valentine Buckets are actually for a couple of teachers. I chose a few items from Dollar Tree that I thought would be cute bucket fillers for them. The adorable little buckets also came from Dollar Tree.
This post does include affiliate links. That means I could earn a tiny portion of any sale that is made through clicking on any of these products with no additional cost to you. All support is greatly appreciated!
DIY Dollar Tree Valentine Bucket
I love putting together baskets and gifts with Dollar Tree items. They have the best stuff for Easter Baskets and end of school Summer Fun Baskets. Here is a list of the items I used for the Dollar Tree Valentine Bucket.
Two Valentine themed buckets
One pack of heart erasers
One pack of Valentine pens
One pack of heart notepads
I was thrilled to find Godiva chocolate at the dollar store. I know it is one of my favorites so I hope the teachers enjoy it too!
The other items are some fun things I hope they can use around the classroom. After volunteering in the kindergarten classroom, I have noticed that erasers get used up very quickly!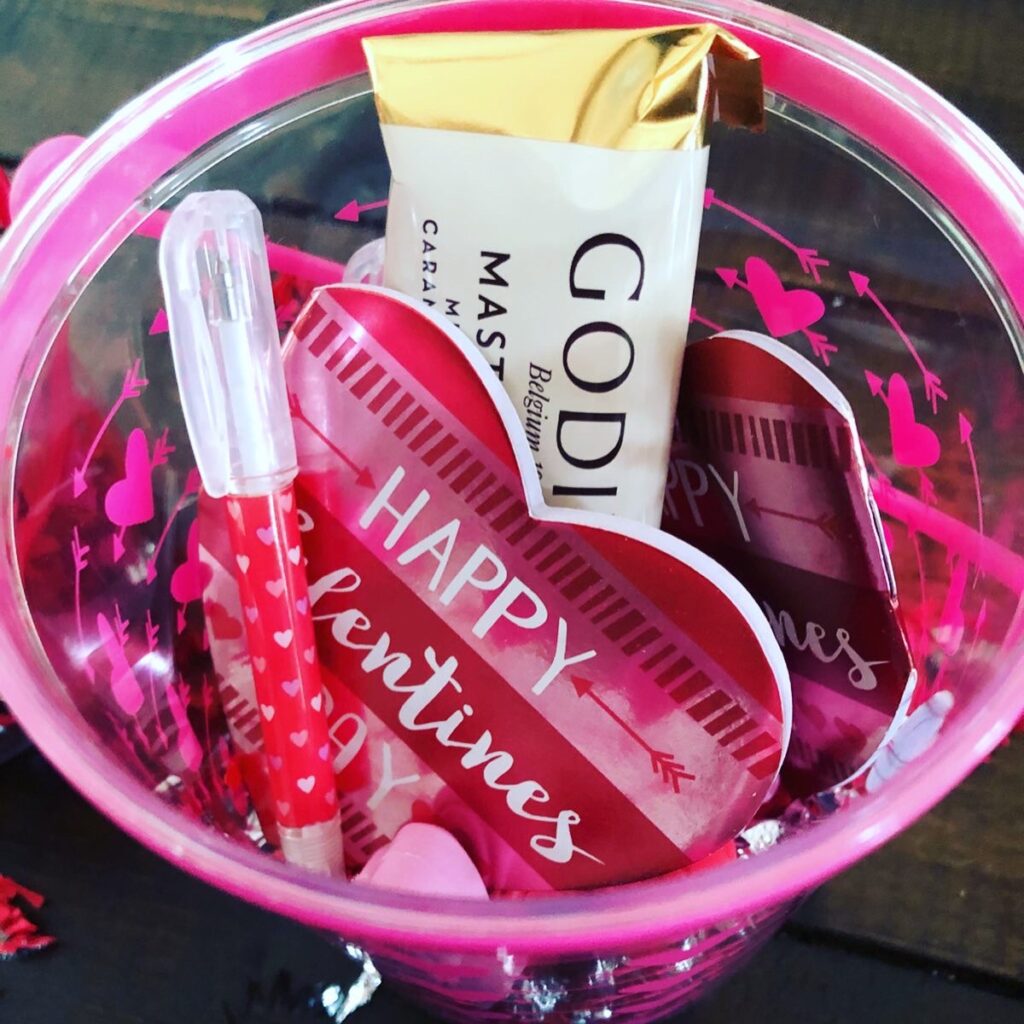 First I added a little decorative shred to the bottom of each bucket. Then I arranged the other items on top. I used two notepads and three pens in each bucket.
Dollar Tree Gift Card Holder
Once the Dollar Tree items were in place, I added a gift card. I chose to do a $5.00 gift card to Starbucks. It's always fun to treat yourself to a nice coffee or other warm beverage!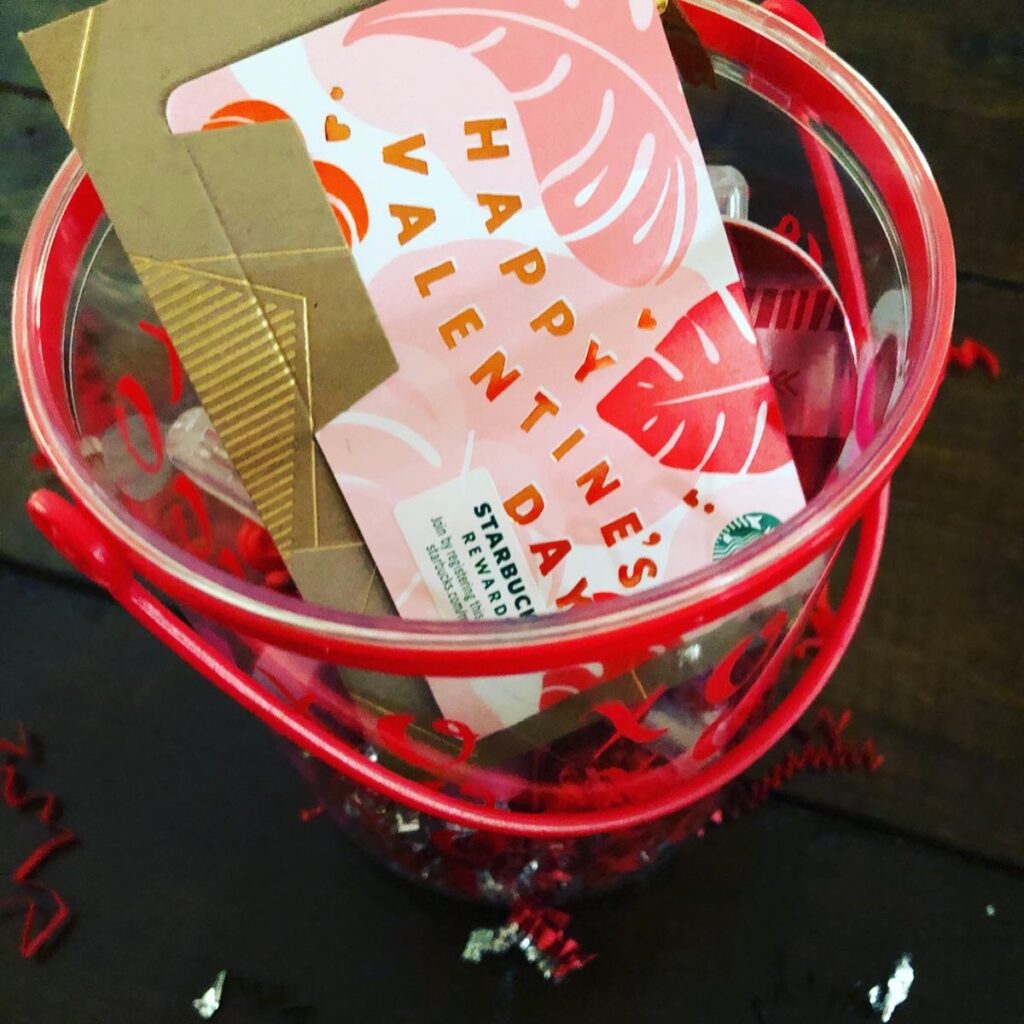 Then I added a little more decorative shred before closing up the buckets. These Dollar Tree Valentine Buckets turned out adorable! I will definitely be using this idea for gifts in the future.
Once I finished filling the buckets, I punched out a couple of tags with a scalloped punch. Using some leftover stickers, I added a little decoration to the tag. Then I tied the little tag onto the handle of the bucket with a piece of ribbon.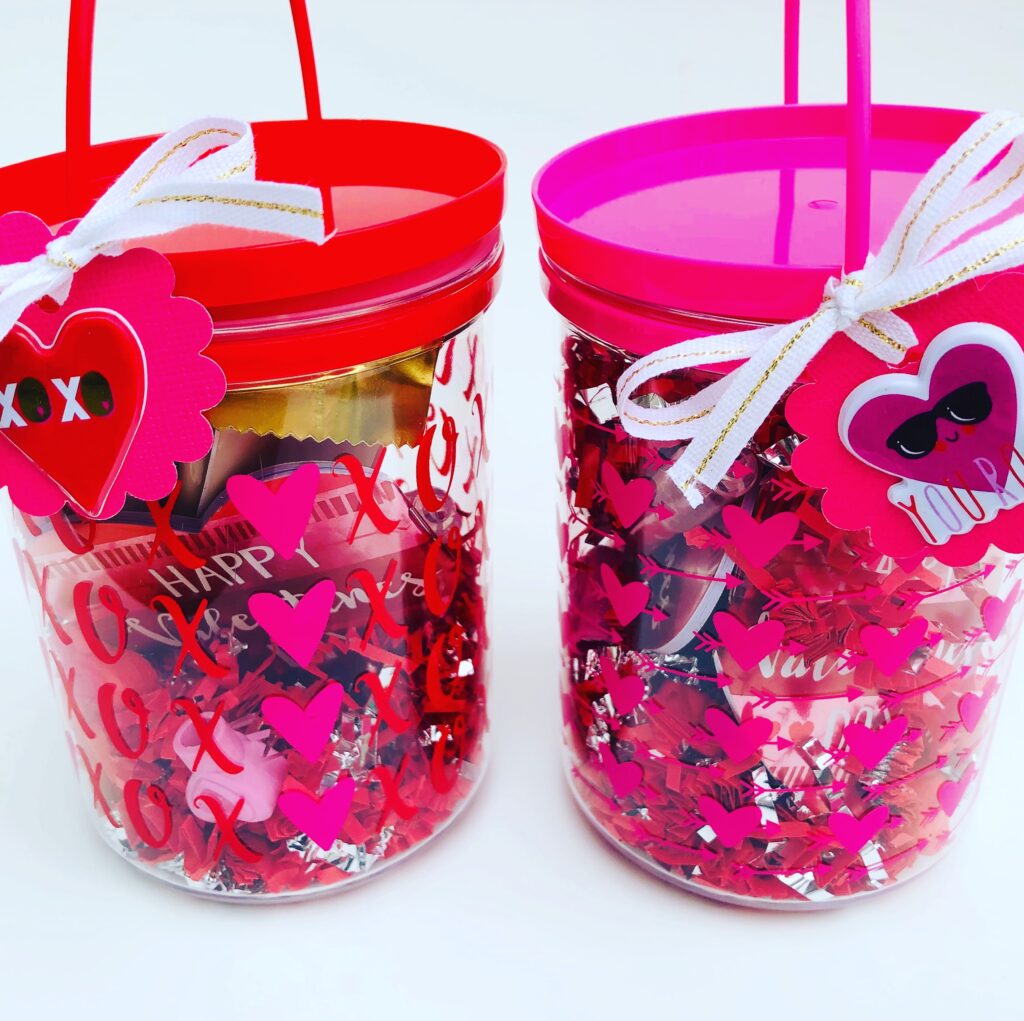 We can't wait to give these little buckets to the teachers for Valentine's Day! These buckets would be fun to make for any special person in your life. I know my kids would love to receive their treats in something like this.