If you are looking for a simple ornament craft for the kids, definitely check out the color-your-own ornaments at Dollar Tree. We had a great time last winter playing with these! We purchased the snowflakes but they also have other varieties that would be fun. This Simple Dollar Tree Ornament Craft only requires a few supplies and is very simple to make.
Dollar Tree Snowflake Ornament Supplies
This post does include affiliate links. That means I could earn a tiny portion of any sale that is made through clicking on any of these products with no additional cost to you. All support is greatly appreciated!
You could use any combination of supplies for this ornament craft. We used Kwik Stix Paint Sticks and Gemstone Stickers to create our snowflake ornaments. Plus you will also need the packages of wooden snowflake ornaments from Dollar Tree to get started.
You could also use tempera or acrylic paint on these instead of the paint sticks. We love using the Kwik Stix because they dry super fast. The colors are still vibrant and they are less messy.
Here is a list of supplies used for this ornament craft.
Creating Snowflake Ornaments with Kids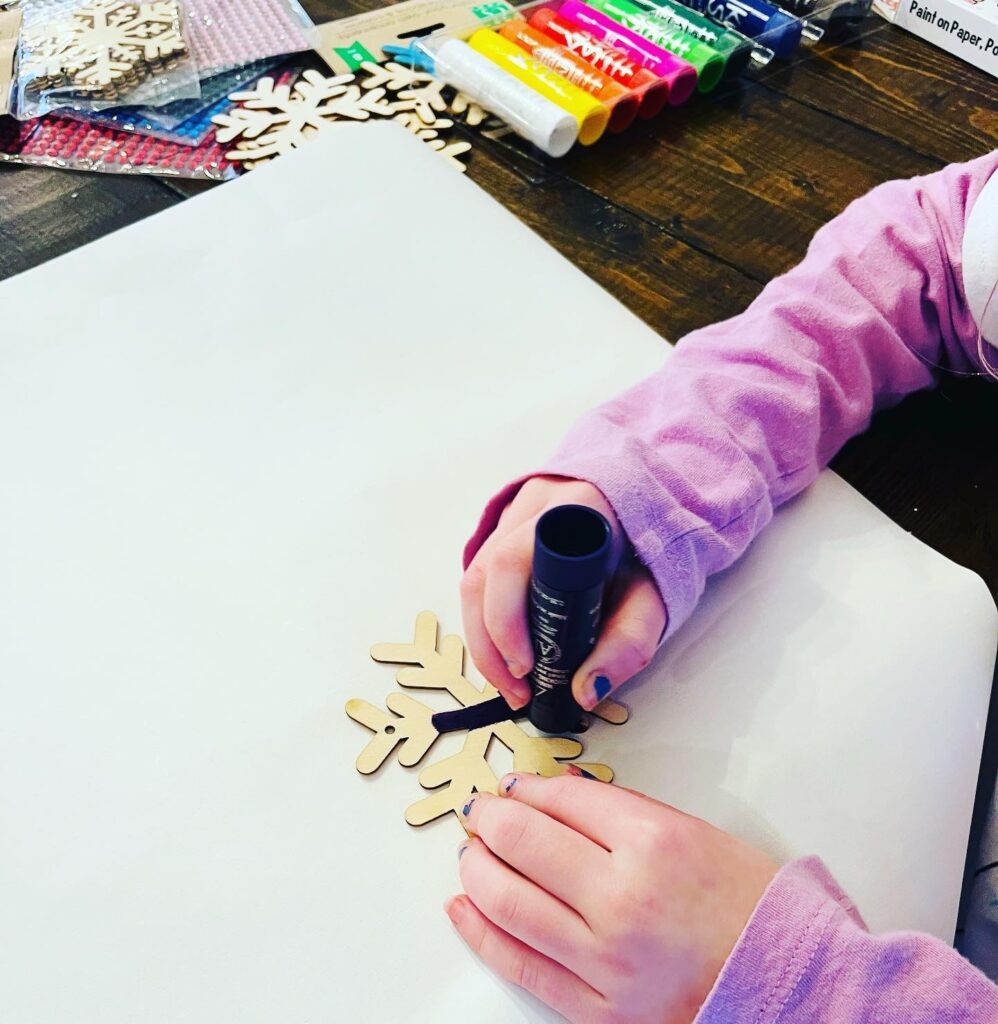 Let the kids paint the wooden snowflakes in a variety of colors. Then once the paint is dry they can add the gemstone stickers. The stickers come in strips of gemstones so you will need scissors to cut them apart.
Glitter Glue would also be really pretty on these snowflakes. You can also pick that up at Dollar Tree. This is a very inexpensive craft activity especially if you are able to use paints that you already have on hand.
Dollar Tree Snowflake Ornament Craft
This craft would be great for a class party or large group! You could even turn some of these into the cutest tags for gift giving.
For another Dollar Tree Snowflake Ornament Craft, check out our Snowflake Globe Ornament Craft. We used the plastic jar globes for that one.