Has it been extra chilly where you are? We are having a very cold week! It was only fitting for us to do this Snowflake Globe Ornament Craft this week. It has been so fun decorating our Christmas Trees and seeing all the fun handmade ornaments throughout the years. A lot of them are school crafts but we also like to make ornaments at home as well.
Welcome to Day 6 of the Fourth Annual 12 Days of Christmas Series!
We have teamed up with 50 plus bloggers to bring you a oodles of DIY Ideas and Recipes to make your holiday season merrier. There are 12 different posts in the series and we have spread them out over a four week period with three posts per week. Now is the time to subscribe!
GO HERE for the complete list of Dates and Topics plus a collection of most popular holiday ideas including ornaments, games, recipes and more from all 50 plus talented bloggers!
It's Day 6 and we are sharing DIY Ornament Ideas!
This post does include affiliate links. That means I could earn a tiny portion of any sale that is made through clicking on any of these products with no additional cost to you. All support is greatly appreciated!
SNOWFLAKE GLOBE ORNAMENT CRAFT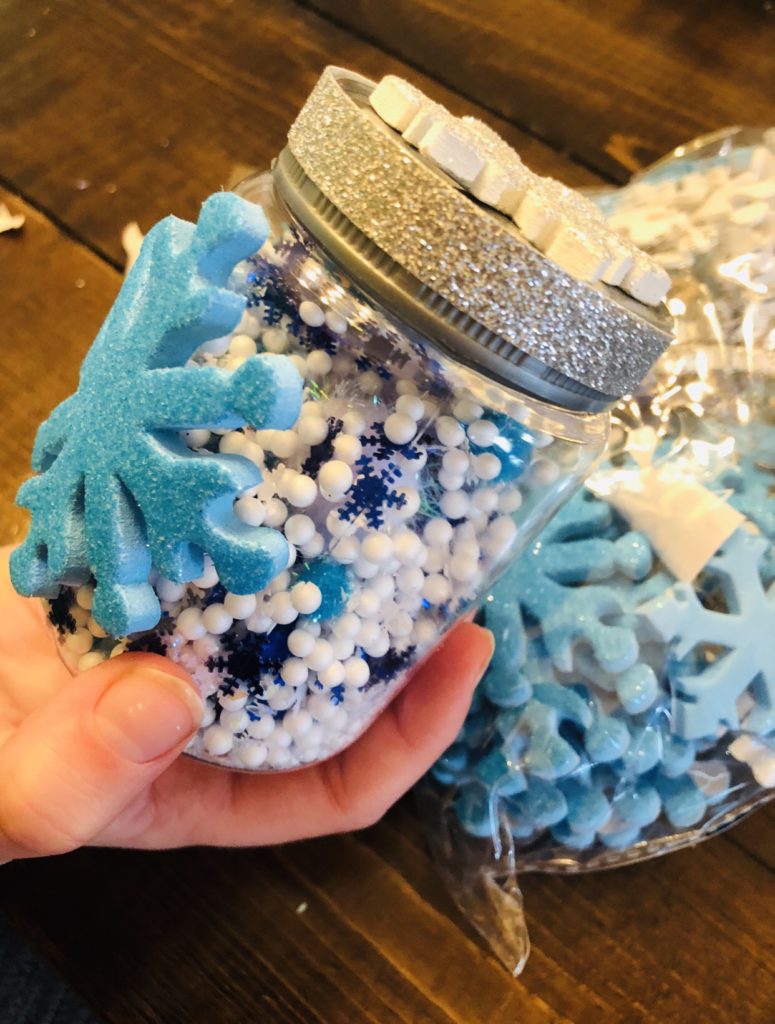 I'm sure it is no shock that most of the supplies for this craft came from Dollar Tree! A lot of the supplies were leftover from the Frozen Glitter Jars we made last winter. Here is what we used to make this ornament craft:
Faux Snow
Snowflake Confetti
Assorted Pom Poms
Snowflake Foam Stickers
To begin the craft, I had the kids fill their plastic globe jars with pom poms, confetti, and faux snow. We didn't want to fill it completely since we like to be able to shake it around.
Once they were done adding in the fillers, they added a foam snowflake to the lid of the jar and another to the outside of the jar. They were really pretty but we decided to add a little more bling with the shimmer tape. The is a Close to My Heart product that I already had on hand. I usually use this for scrapbook pages or handmade cards. It's one of my favorite products! We used it to wrap around the lid of the jar.
These ornaments turned out so beautiful! I love all the blue, silver, and sparkles involved in this craft. The kids were very proud of their ornaments. Honestly I was kicking myself for not buying three of the globes so I could make one myself. They didn't really want my help with this project.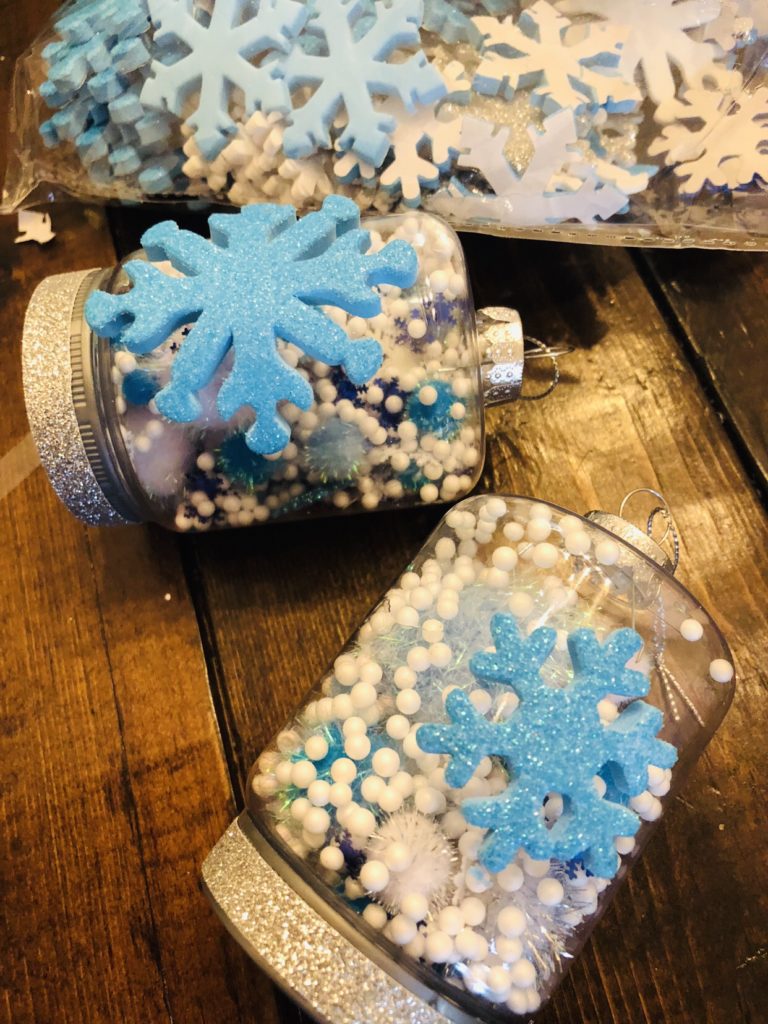 This Snowflake Globe Ornament Craft is a lot of fun! Kids will love creating this. Be sure to pick up a few of these plastic globe jars on your next trip to Dollar Tree.