Our neighborhood recently joined the Chalk Your Walk movement. The idea is to decorate your sidewalks and driveways with chalk art and positive messages. We enjoyed getting outside to participate. We even made this DIY Sidewalk Paint to try out in our driveway.
This post does include affiliate links. That means I could earn a tiny portion of any sale that is made through clicking on any of these products with no additional cost to you. All support is greatly appreciated!
Supplies for DIY Sidewalk Paint
The best part of this recipe is that you probably already have everything you need at home. Here is a list of supplies we used.
Muffin Tin (small cups would also work)
Small Whisks or Spoons for mixing
Paintbrushes
Water
Corn Starch
Food Coloring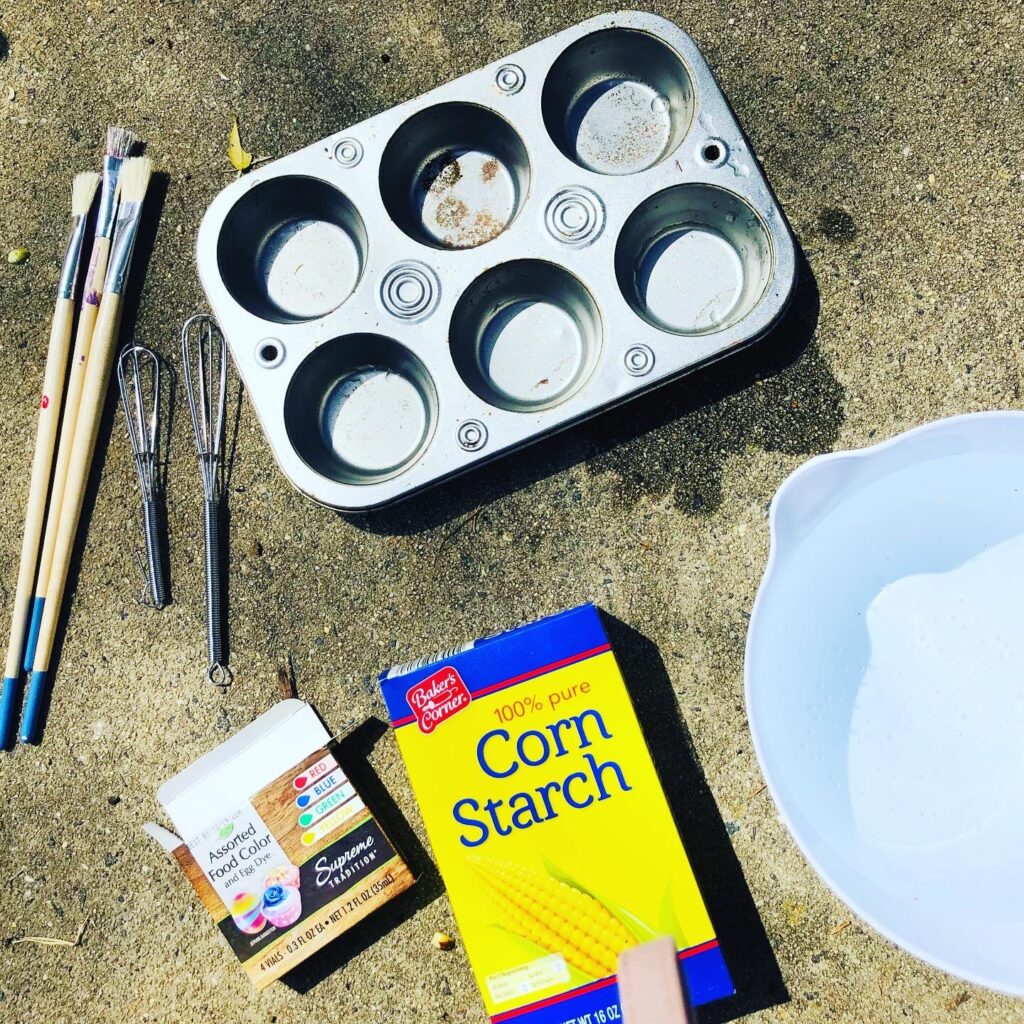 How to Make DIY Sidewalk Paint
An afternoon spent outside was just what we needed! We love to get creative and messy. The kids actually enjoyed the process of making the paint more than actually painting.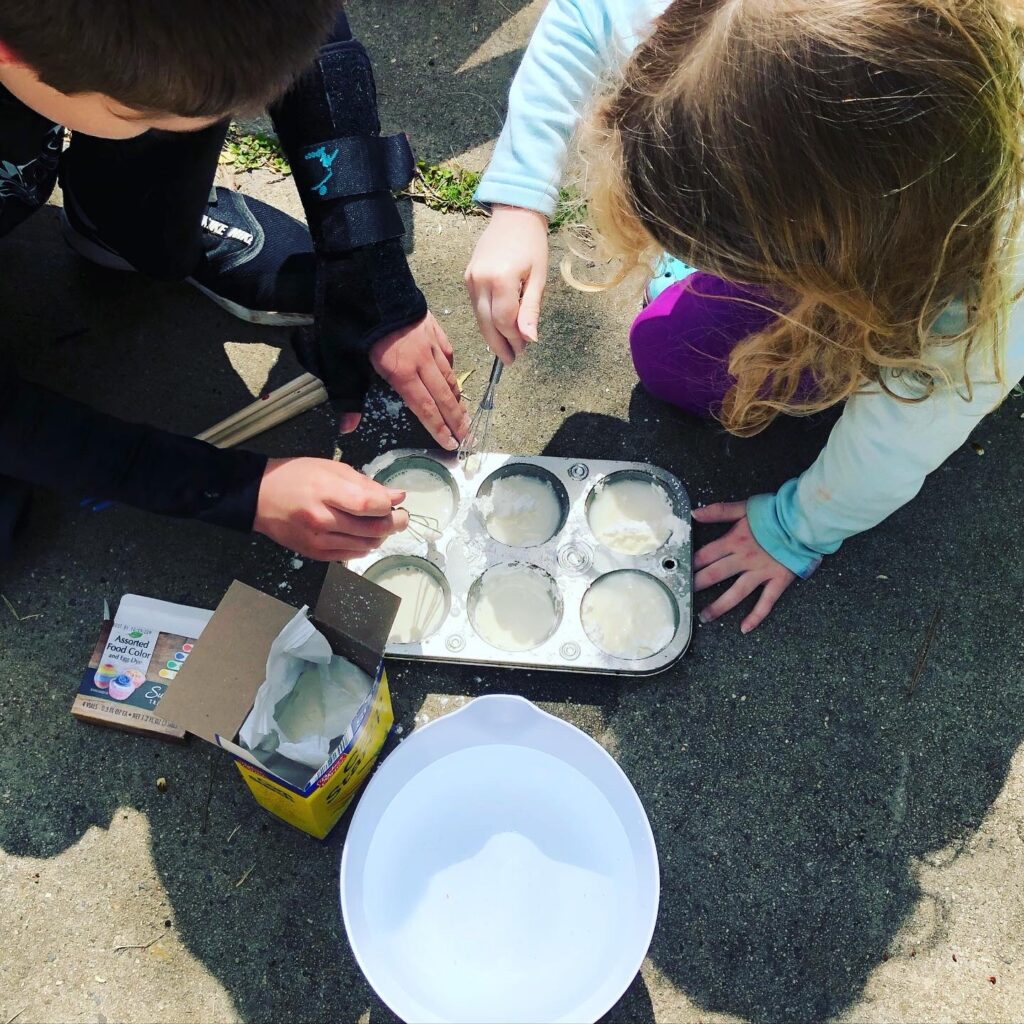 To make DIY Sidewalk Paint, you mix equal parts water and cornstarch. We added about 1/3 cup of both to each section of our muffin tin. Combine these two ingredients together until the cornstarch is completely dissolved.
Then it is time to add the colors! Add a few drops of food coloring to each section once you decide what colors you want the paint to be. We did a little color mixing to get more colors and the kids really enjoyed that part! Once the food coloring is combined with the corn starch mixture, you are ready to paint.
Chalk Your Walk is a great way to spread positivity during a difficult time!
This activity reminded the kids of doing science experiments! They also said it felt a lot like Oobleck. It does have the same ingredients so they were right. We did a lot of science and Oobleck making last summer so they enjoyed being reminded of those fun times.
Use paint brushes to make fun creations on the sidewalk! If you think your paint is too runny, just add more cornstarch. We found that we had to keep mixing it to continue getting a good consistency. That was also part of the fun!
My youngest was super impressed that we were able to make our own paint! She continued mixing her own concoctions after we had finished playing in the driveway. That was a huge win since I was able to get a minute to start dinner while she continued to mix away!