It's almost time for the Elf on the Shelf to make it's grand return! My kids have already started asking about when they will be back. They also brought up this Cute and Easy Elf on the Shelf Idea from last year's shenanigans. The DIY Elf T-shirt Activity was a big hit!
I try to keep our Elf on the Shelf tradition pretty simple. We do have a super simple arrival breakfast. Other than a few other easy ideas, like a candy cane hunt, the elves just move around the house.
This post does include affiliate links. That means I could earn a tiny portion of any sale that is made through clicking on any of these products with no additional cost to you. All support is greatly appreciated!
DIY Elf T-shirt Activity
I stumbled across this adorable DIY Kit at Michael's last year. The kids are always wanting to purchase clothes for their elves. This kit just happened to come with two shirts and we have two elves. It just seemed meant to be!
I bought the last kit on the shelf and quickly snuck it into the house. Then on the first morning of Christmas Break, the elves brought the kit with a little note. Will you design a new shirt for us? I typed and printed this note. You could also write out this short note if your handwriting would not be easily recognized.
What I love so much about this kit is that it is also an activity for the kids! Once they saw it, they couldn't wait to sit down and start designing these cute little shirts.
The kit includes 2 blank elf sized shirts, 4 markers, 2 shirt forms, and 2 stencils. It has everything you need! Plus you could keep the stencils for more Christmas crafting like making cards or tags.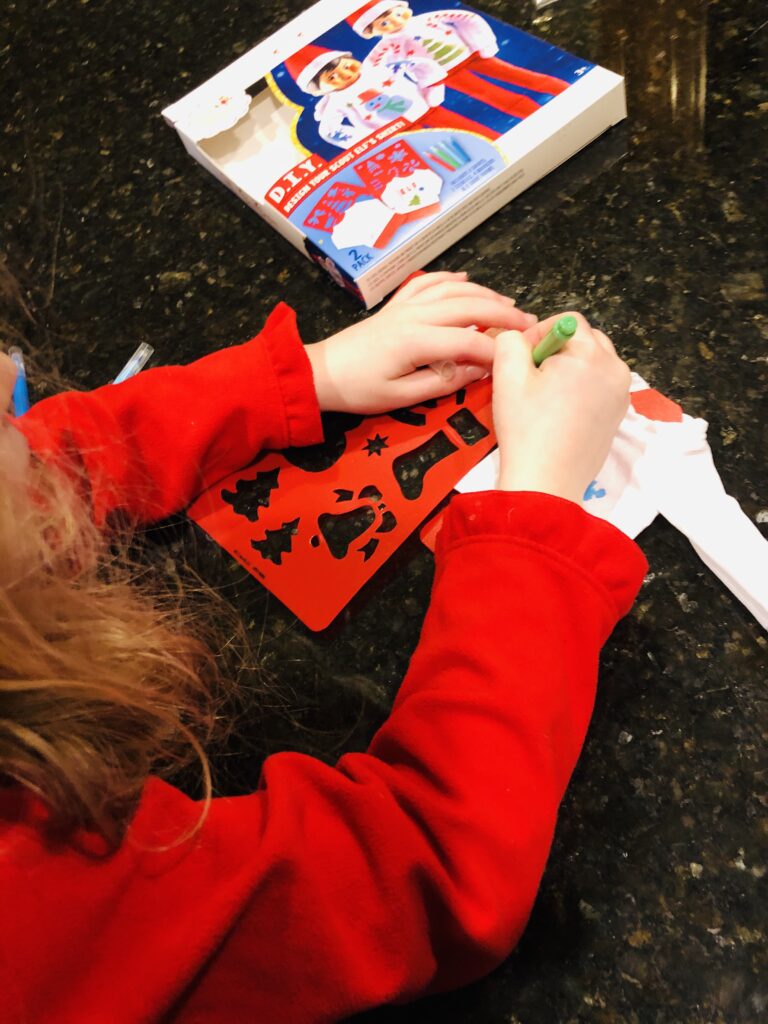 Look how cute their shirts turned out! We left the shirts out for our elves once they were designed. They made sure to label the shirts with the elf name so there was no confusion over which shirt belonged to which elf.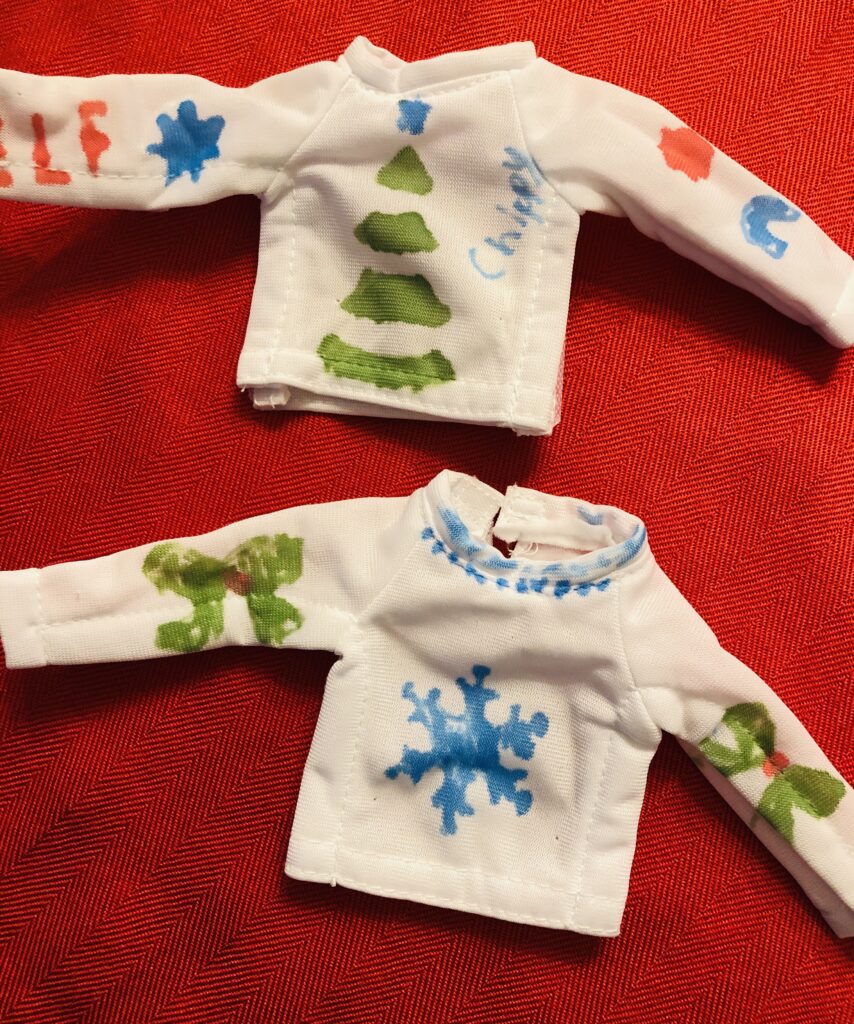 Easy Elf on the Shelf Idea
This idea really gave me two days of entertainment! The next morning the kids were thrilled to see that Chippy and Snowflake had returned wearing their new shirts.
The elves continued to wear these shirts for the next week until Christmas Eve. Now the big question is…..will the elves still have their shirts when they return in a few weeks?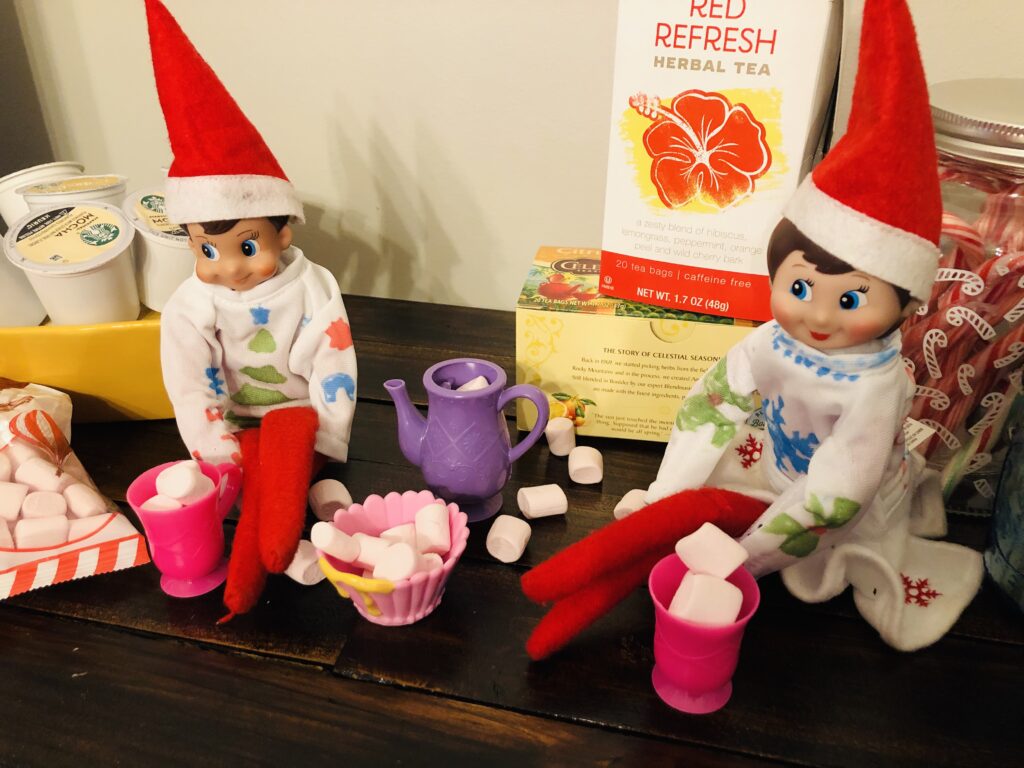 If you are looking for more tips or easy ideas for surviving the holidays with your Elf on the Shelf, be sure to check out this simple survival guide!