Over summer break we made A LOT of slime! Gavin decided to participate in a business fair for kids. It was a great program so I encouraged him to go for it. Can you guess what he wanted to sell? Obviously it is slime. Luckily we used this Two Ingredient Glitter Slime to make it as easy as possible.
This post does include affiliate links. That means I could earn a tiny portion of any sale that is made through clicking on any of these products with no additional cost to you. All support is greatly appreciated!
We wanted to sell fresh, good quality slime. That meant we could only make it a day or two in advance of the event. That is why we chose to make our slime using this super simple method.
We've made a couple of fun slime recipes. One was a Fluffy Orange Halloween Slime using shaving cream. The other recipe was an Easter Slime using Peeps marshmallow treats. Both are fun to make but only last a day or so.
We did realize that our Two Ingredient Glitter Slime may not have been the most inexpensive method for mass production. I'm sure there are cheaper ways to make slime in bulk.
Only two simple ingredients!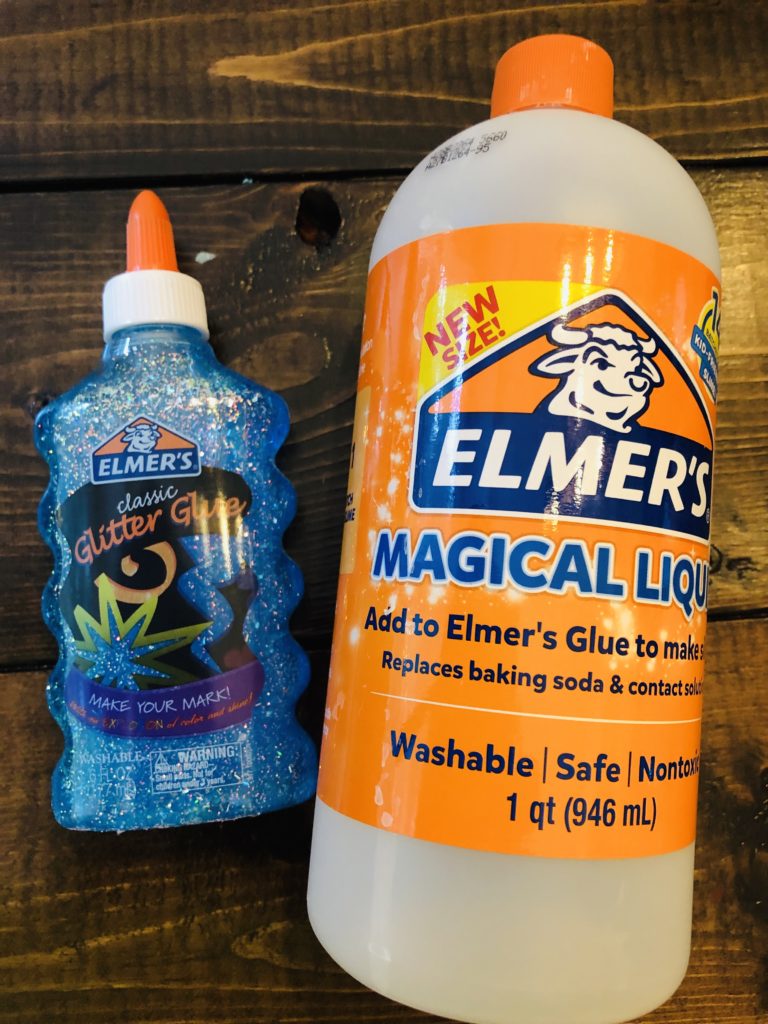 Here are the two ingredients you need for glitter slime. We have purchased these ingredients at Michael's and on Amazon.
We purchased the 1qt bottle of slime activator. It also comes in a smaller bottle if you are not planning to make multiple batches of slime. The large bottle makes 14 batches of kid-friendly slime!
Let's make glitter slime!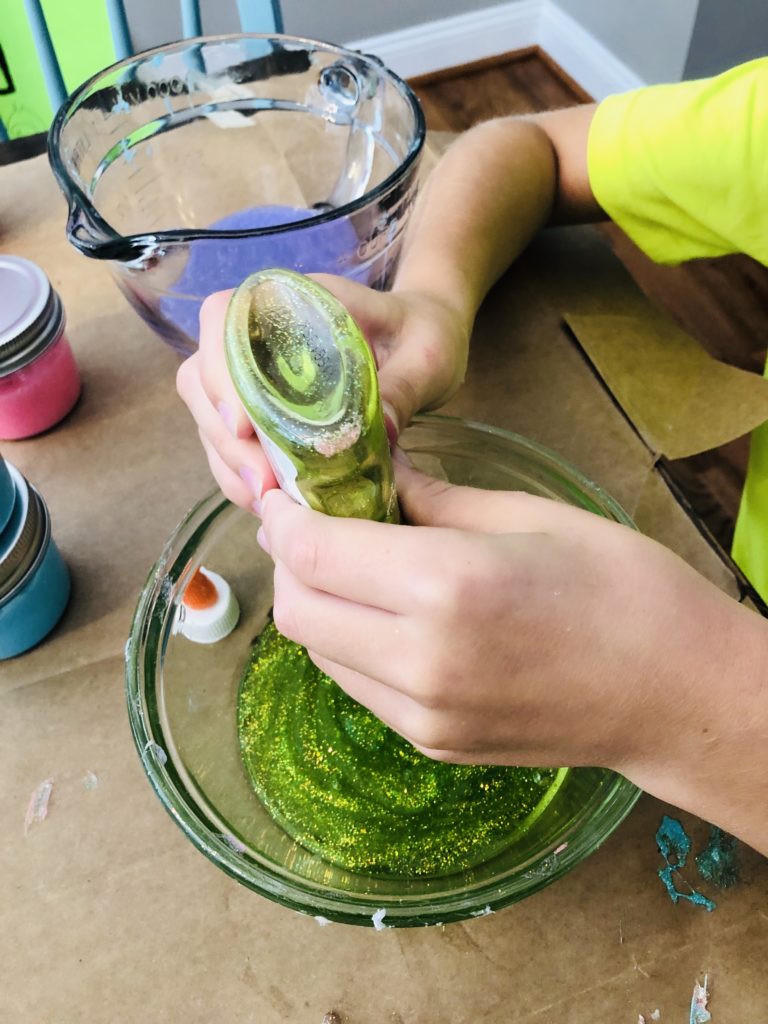 To make this easy slime recipe, combine one 6 oz bottle of glitter glue with 1/4 cup of slime activator. We used multiple colors of glitter glue.
Stir the activator briskly into the glue for best results. Once it starts to become less sticky, we pull it out of the bowl and place it onto a cutting board.
Begin kneading the slime with both hands. The kids start to become tired of this part so we take turns. It seems to make it more fun!
Continue kneading the slime until it reaches desired consistency. We wanted our slime to be the least amount of sticky as possible.
I was very impressed with how well this slime turned out! It was perfect for the slime stand that Gavin did for the business fair. He chose to sell glitter slime and glow-in-the-dark slime.
Glow-in-the-Dark Slime
We used the same process to make the glow in the dark slime. Instead of using glitter glue, we used Glow-in-the-Dark Liquid Glue. Who knew it could be that easy? We were impressed by all the colors that were available too!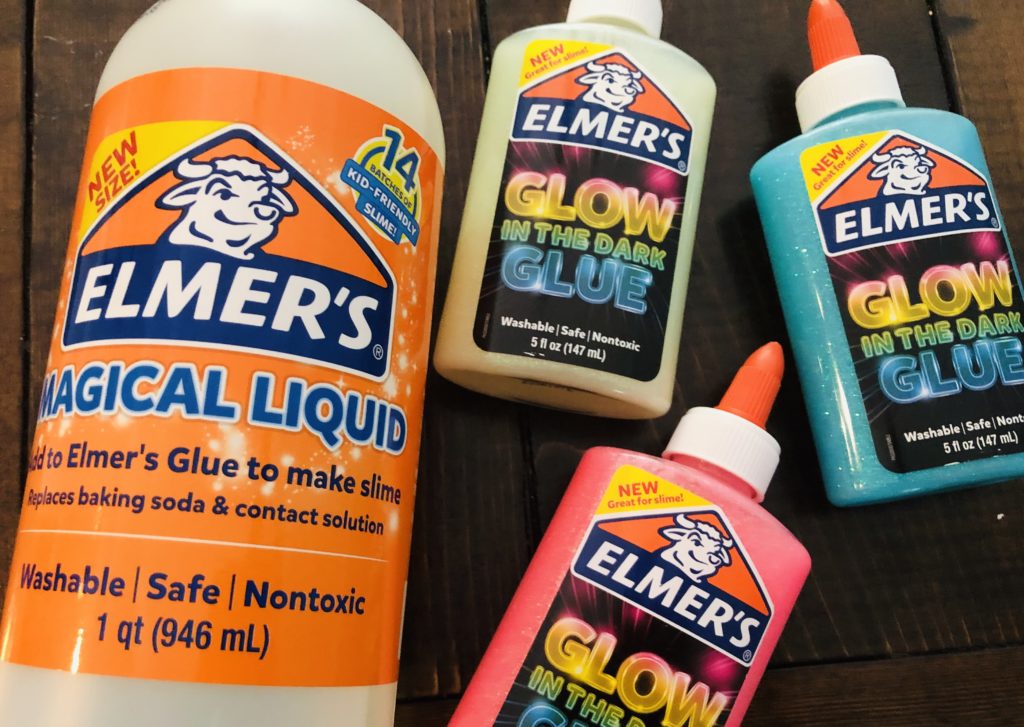 Packaging the Slime
When it came to selling the slime, we needed to find a way to package it. I found 2 ounce plastic jars at Michael's that worked perfectly. They sell a similar container on Amazon.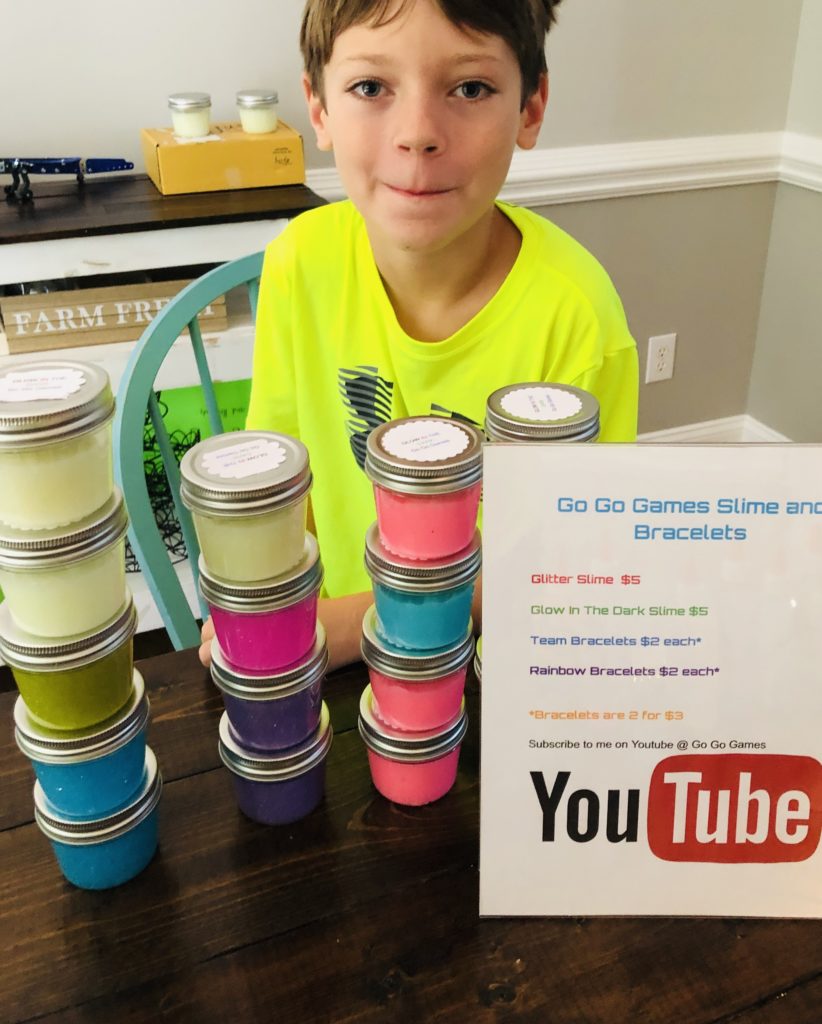 We also added a small label to the top of the lids. It was really simple. We printed his business name and the name and price of the slime on white paper. Then I used a craft punch to fancy it up a bit!
Slime Stand at the Business Fair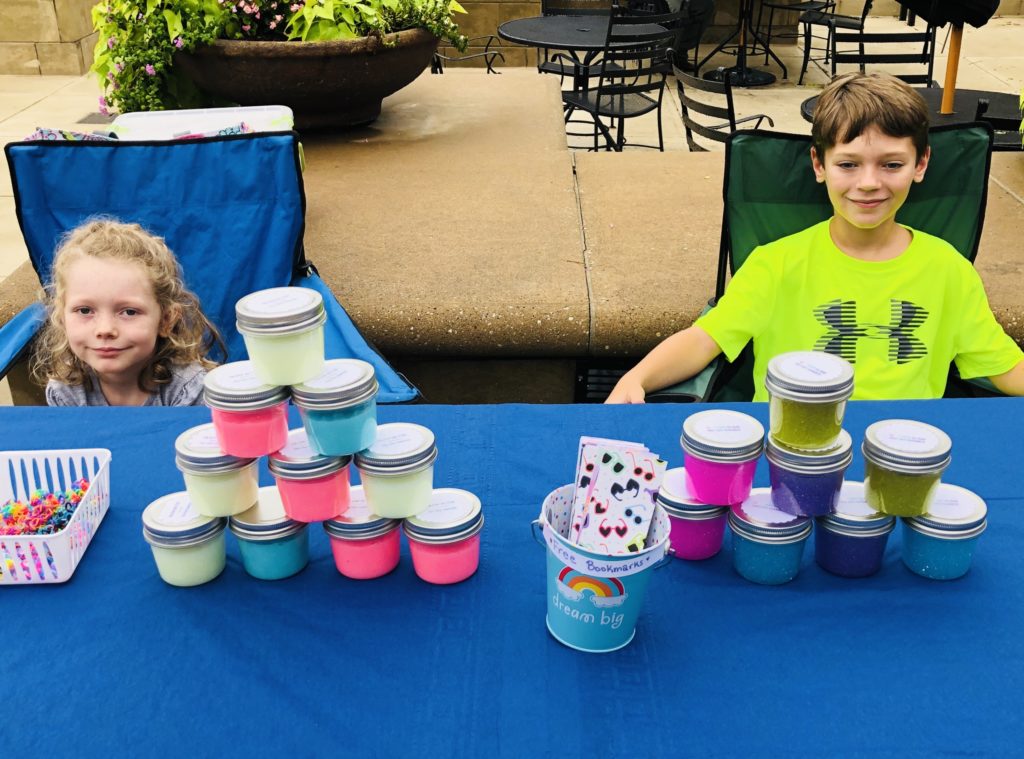 The children's business fair was almost rained out! We were getting a little stressed since we had made so many batches of slime. Slime isn't really a product you can save for later or keep as inventory.
In the end, it was a beautiful evening. I think we sold one jar of slime. That sounds very disappointing but we had already discusssed this possibility. We knew going into it that this was for the experience!
There ended up being three booths with slime! Who knew slime would be so popular? They didn't sell very much either. Turns out kids really like slime but parents….not so much! haha
If you are going to make slime, definitely use this super simple recipe for Two Ingredient Glitter Slime! The glitter is already in the glue so you don't even have to worry about the mess of a spilled glitter container!