We did it! We finally had success with slime! We have tried making it a few times and never got it quite right. This time I decided to try a Fluffy Slime for Week 38 of the Pinterest Challenge. We were inspired by this pin from The Purposeful Nest. We did change the recipe a little but it helped us create our Fluffy Orange Halloween Slime!
Make slime for an easy boredom buster!
The kids were out of school for almost an entire week. Hurricane Florence left a lot of areas in our county flooded and thousands of people without power. We were very fortunate and only lost power for a few hours over the weekend. With all the extra time on our hands, it was the perfect opportunity to try out a new slime recipe.
Fluffy Orange Slime Ingredients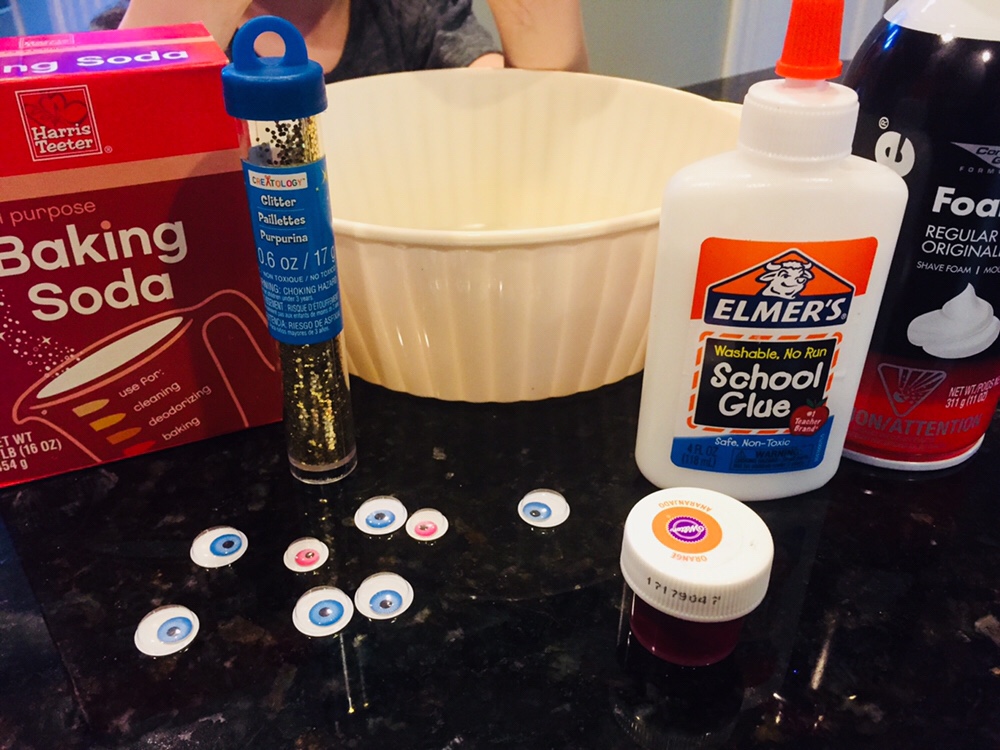 We used the following ingredients for our slime:
4oz bottle of Elmer's school glue
1 cup shaving foam
1/2 tsp baking soda
orange food coloring
gold glitter (optional)
1 Tbsp of liquid Tide laundry detergent (slime activator)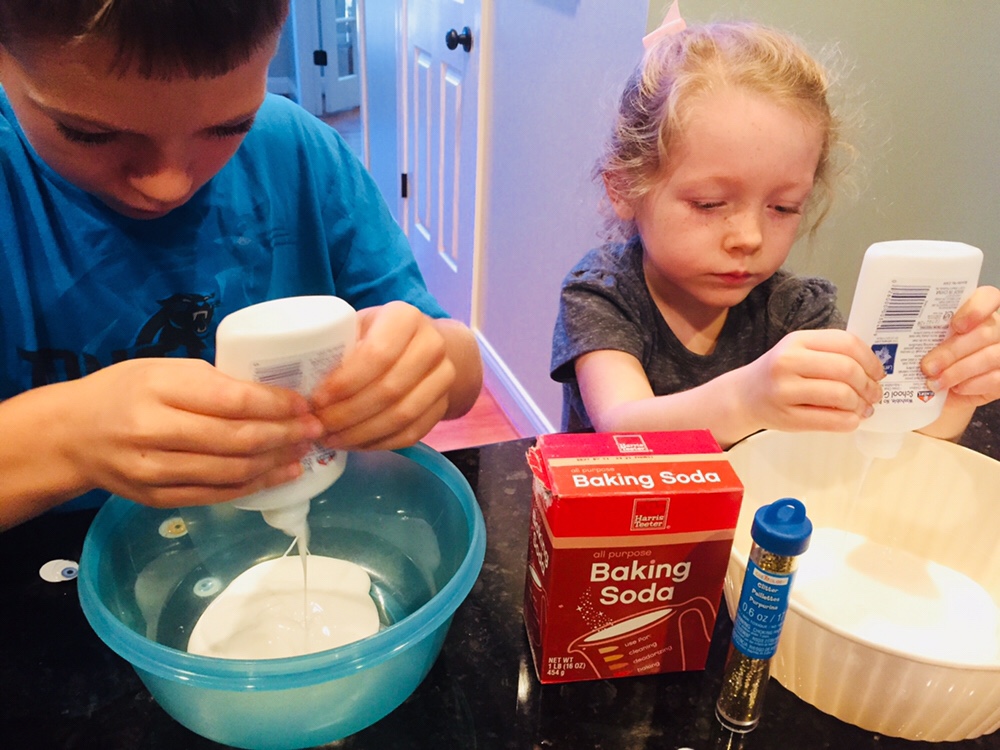 I gave each child a bottle of glue and had them squirt it all out into a plastic bowl. Then we added the shaving foam and baking soda.
Making Slime with Tide
Once they had that stirred together, we added the food coloring and glitter. Lastly we put in the liquid Tide. We think the Tide is what made our recipe work this time. I was afraid the blue color would change the color of the slime, but it didn't change it at all.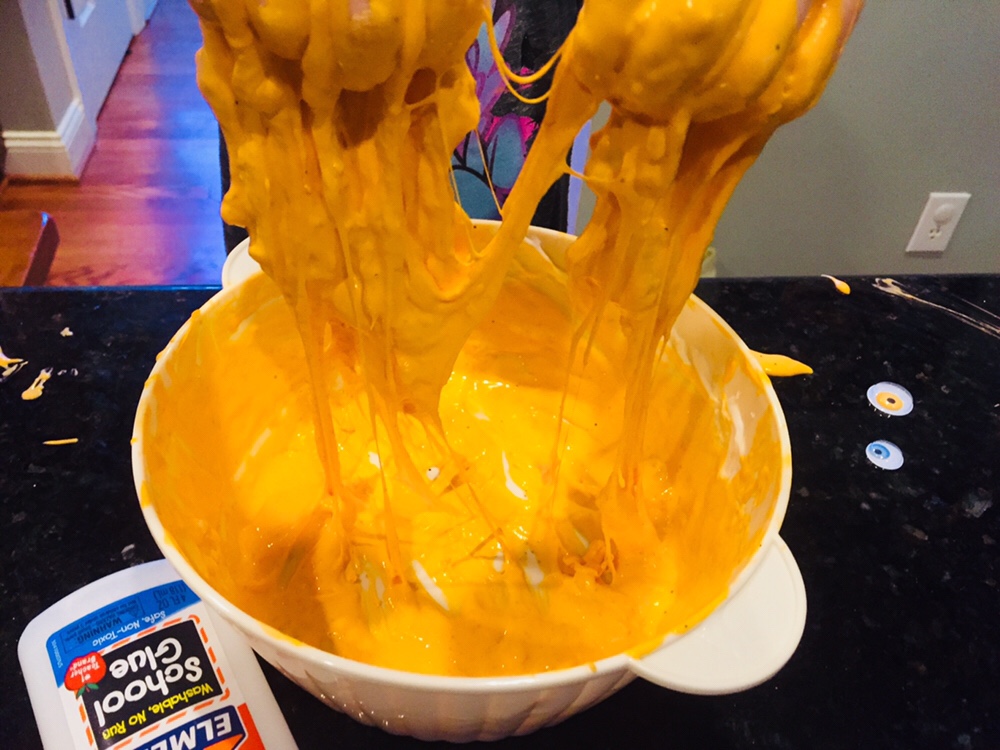 Once they had all the ingredients in their bowls, they just had to keep mixing it. This took some time and was pretty messy.
I honestly wasn't sure if it was going to work but it started coming together. Our slime wasn't super fluffy. If you want it more fluffy, you could probably just add more shaving foam.
Slime Success!
I couldn't believe it! We had actually made slime! I might be hooked now. Don't be surprised if you start seeing a lot of slime posts.
Once the slime was formed, we added some monster googly eyes and black plastic spiders to make it even more fun. You can find all those fun items at Dollar Tree!
This ended up being a great project for us yesterday! I would definitely recommend it for those rainy days when you can't get outside. The googly eyes provide lots of entertainment too. You can make silly faces and squeeze the slime around until a crazy googly eye pops out at you.
What do you think? Are you a fan of slime or do you try to stay away from it? I have to admit I wasn't a fan in the past but this project has changed my mind. It was really fun to make and I can't wait to come up with a new slime concoction for the other upcoming holidays!
This post does include affiliate links. That means I could earn a tiny portion of any sale that is made through clicking on any of these products with no additional cost to you. All support is greatly appreciated!