Do your kids love to dress up? Costumes and dress up clothes are some of the most used items in our playroom. That's why I was excited to see such a great selection of these items at Dollar Tree! There are so many cute Dollar Tree Halloween Costume Ideas.
We were stuck inside over the weekend due to the nasty weather from Hurricane Florence. Luckily I was able to get to Dollar Tree to pick up some fun new items to add to their dress up clothes. I also realized these make great Halloween Costumes! They would be perfect for when you are on a budget or just don't want to spend a ton of money on new costumes every year.
This post does include affiliate links. That means I could earn a tiny portion of any sale that is made through clicking on any of these products with no additional cost to you. All support is greatly appreciated! 
Dollar Tree Bumble Bee Costume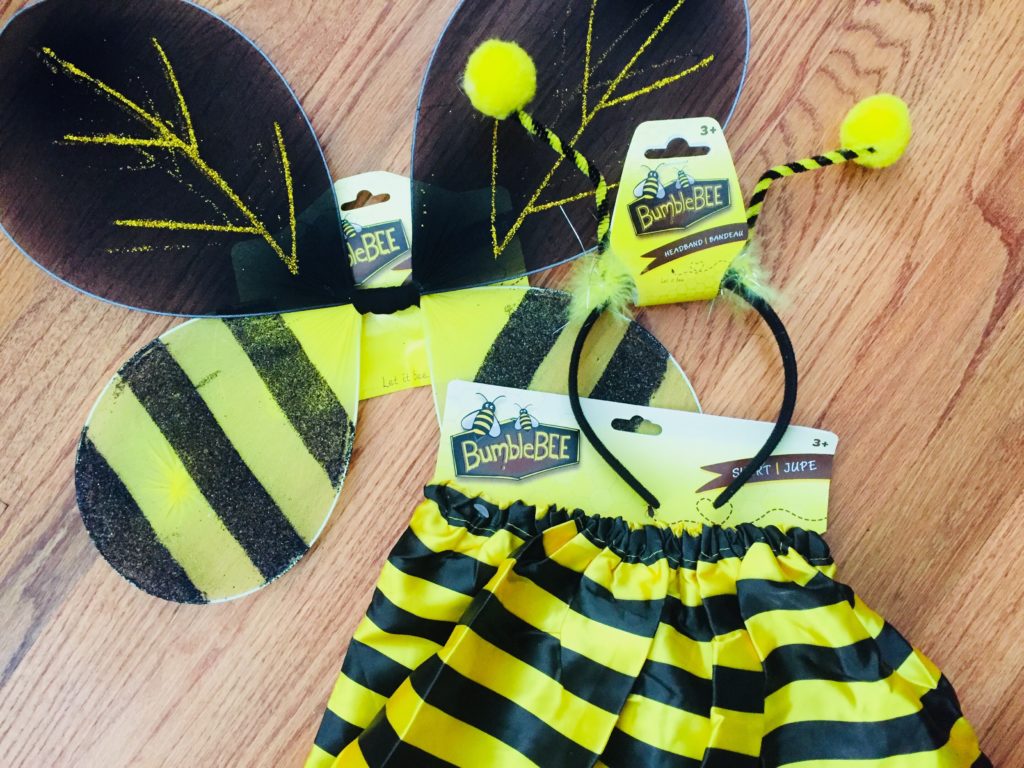 I surprised them on Friday with the assortment of dress up items I picked out. This Bumble Bee Set was definitely a favorite. She already had black tights and a black leotard that worked perfectly with this. You could also put these items with a black long sleeved t-shirt and leggings.
They also had a cute wand for this set, but I only purchased the bee wings, skirt, and headband. Each piece was only one dollar. This adorable costume would only cost you three dollars!
Dollar Tree Ladybug Costume
This cute Ladybug Costume was very similar in style to the Bumble Bee. Of course she loved this one too! Once again, I only purchased the wings, skirt, and headband.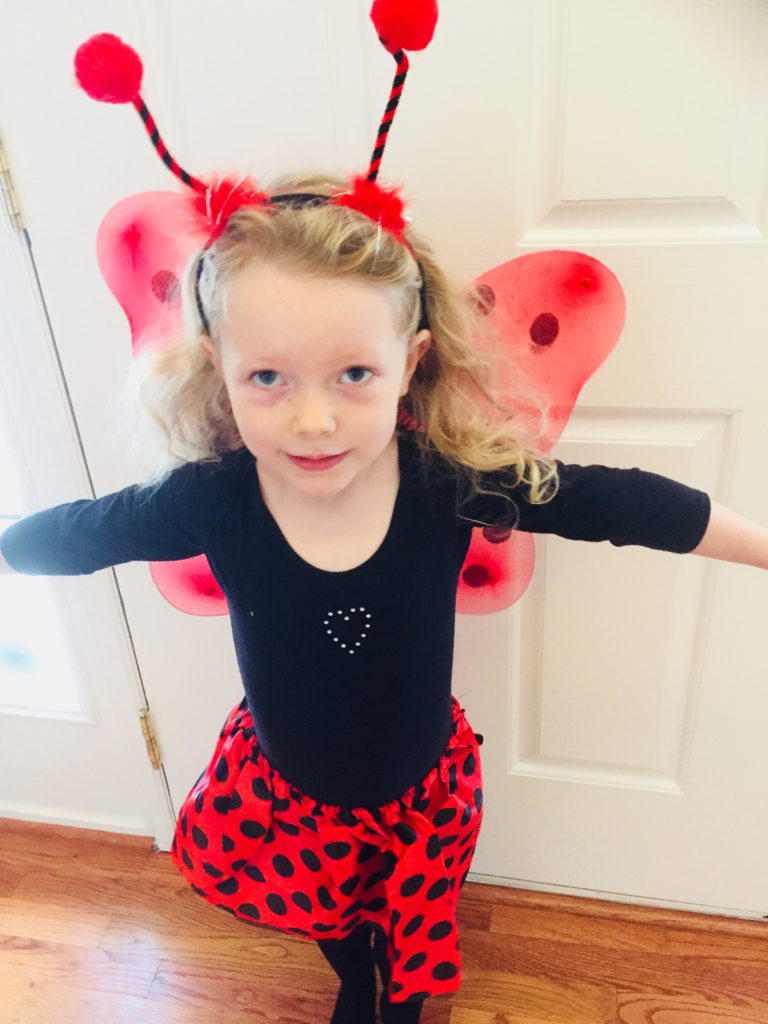 I could have bought way more dress up items for her. They had really cute tiaras, princess skirts, fairy wings, and more! It might be fun to do a princess dress up box for Christmas.
Dollar Tree Knight Costume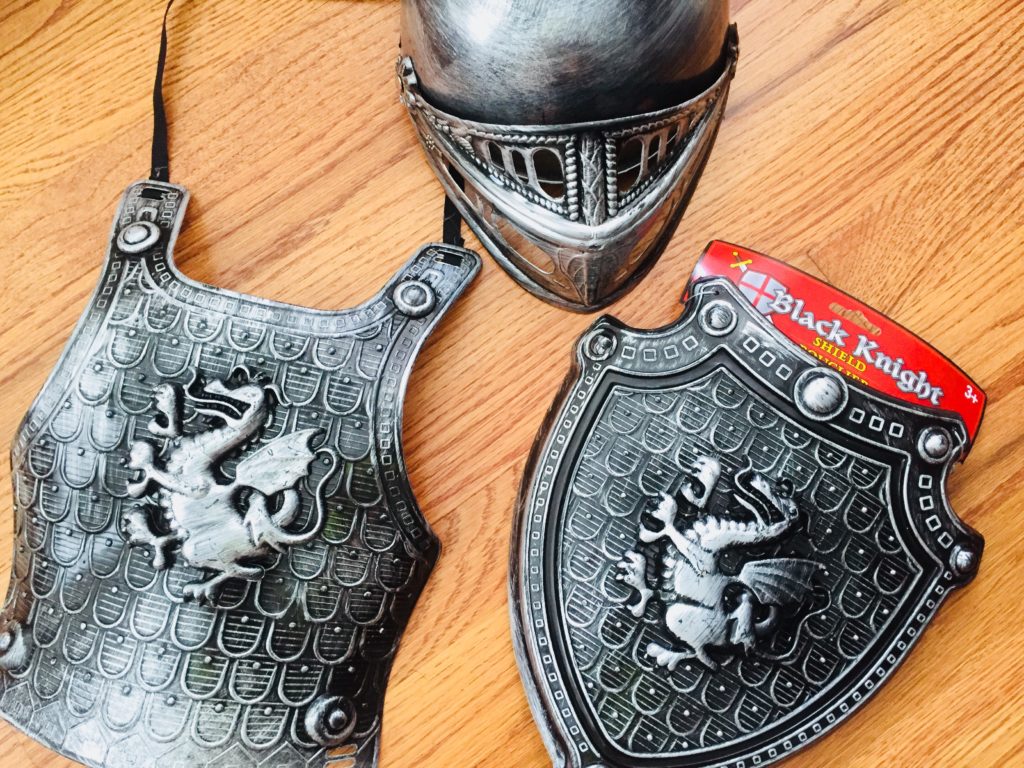 Dollar Tree has a great selection of dress up clothes for boys too! My son keeps asking when we can go back to pick out more. He really enjoyed this Black Knight Set. They had swords and axes but I only purchased the plastic helmet, shield, and chest plate.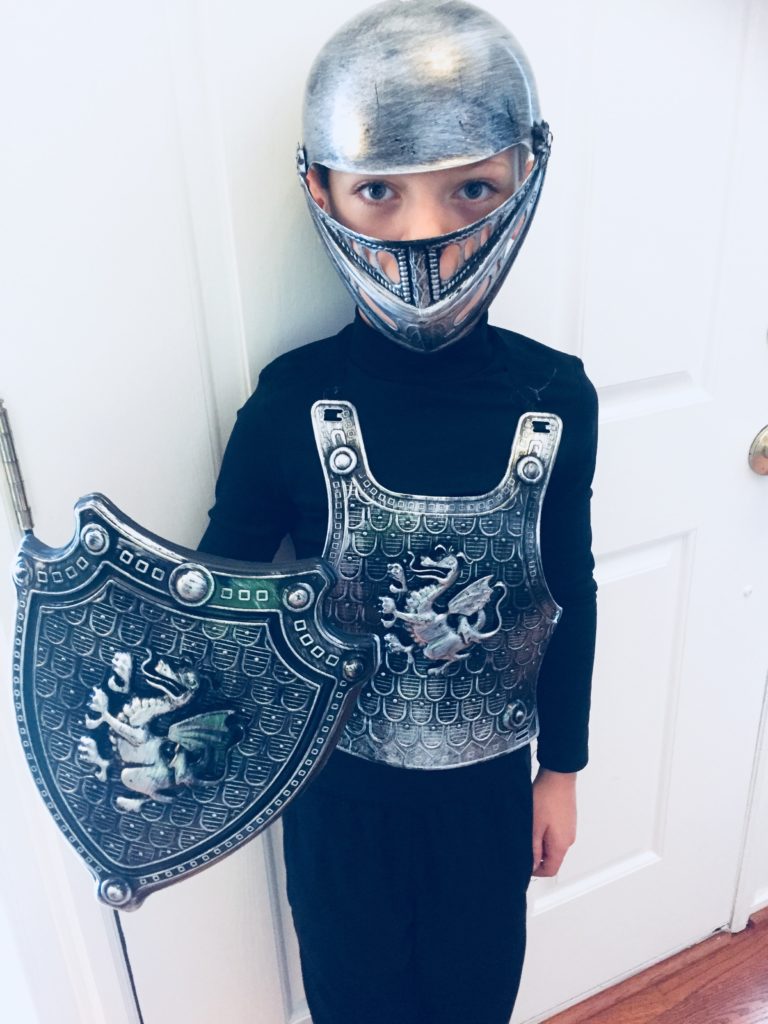 He wore this set with a black long sleeved shirt and black pants. All of these costumes would be really comfortable for walking around the neighborhood on Halloween night.
Dollar Tree Ninja Costume
I tried really hard to only get each child two sets of new dress up clothes. I had a hard time choosing between the ninja and the pirate for my son. In the end I went with ninja since we already have quite a bit of pirate dress up clothes. This vest is almost too small for him. He is nine years old so it would probably be better for a younger child. He did not seem to mind though!
Dollar Tree Pirate & Princess Costume Supplies
They had the best time doing a fashion show with their new costumes! It was definitely an activity that I would recommend for a rainy day. These fun dress up pieces would make awesome party favors, stocking stuffers, or gift basket fillers. Like I said before I may have to do a princess dress up box for my daughter at Christmas! Check out our full list of awesome Princess Stocking Stuffers from Dollar Tree.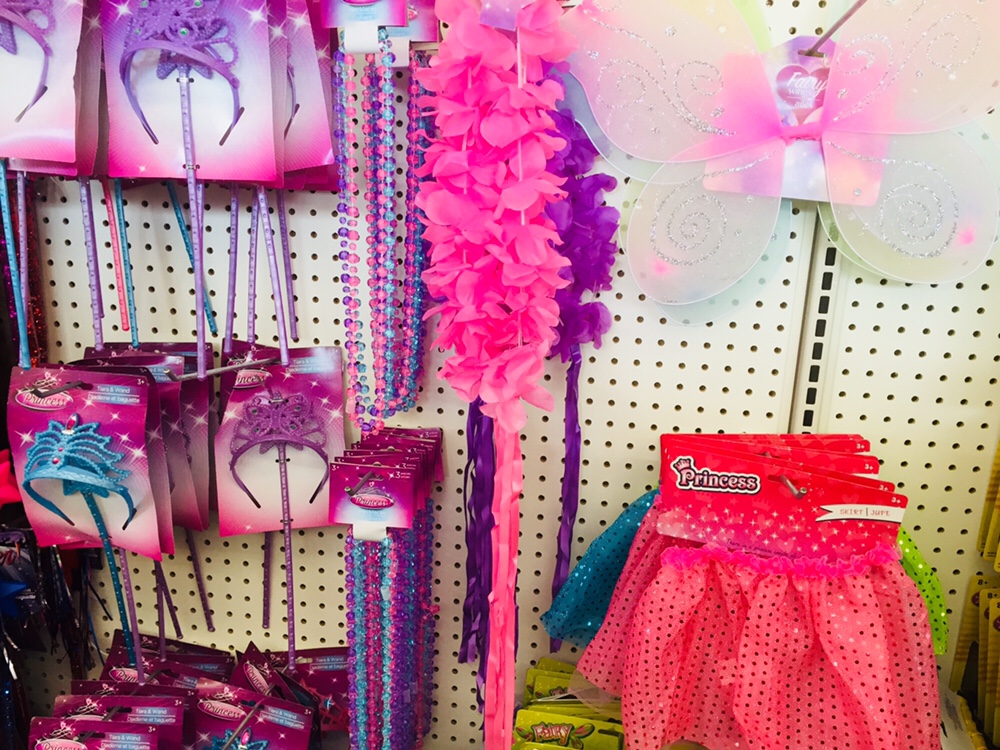 Have you seen this great selection? Let me know if I've missed anything! Please share any cute photos of your little ones in these dress up clothes. We would love to see them! Hope you enjoyed these fun Dollar Tree Halloween Costume Ideas!