Last month I made my first trip to a thrift store in years! I was like a kid in a candy store. I couldn't believe all the amazing finds and everything was so cheap. My head was spinning with ideas but I was determined to stay focused. My son had decided that he would like to be Parzival from the book and movie Ready Player One. I honestly didn't know much about it since he and my husband had been the ones reading this one. My husband assured me that we could make this costume ourselves.
This post does include affiliate links. That means I could earn a tiny portion of any sale that is made through clicking on any of these products with no additional cost to you. All support is greatly appreciated! 
In case you are like me and don't have a clue who Parzival is, here is the costume we are trying to replicate.
The day I went into the thrift store, I hit the jackpot with this. I found a denim vest for $4 and a brown belt for $2. These were the perfect accessories for our DIY Parzival Costume.
The costume was pretty simple to make. We found an SVG file of a sword so that we could cut it out with my Cricut Machine. We used Gold Iron On Vinyl and it worked perfectly on the denim vest.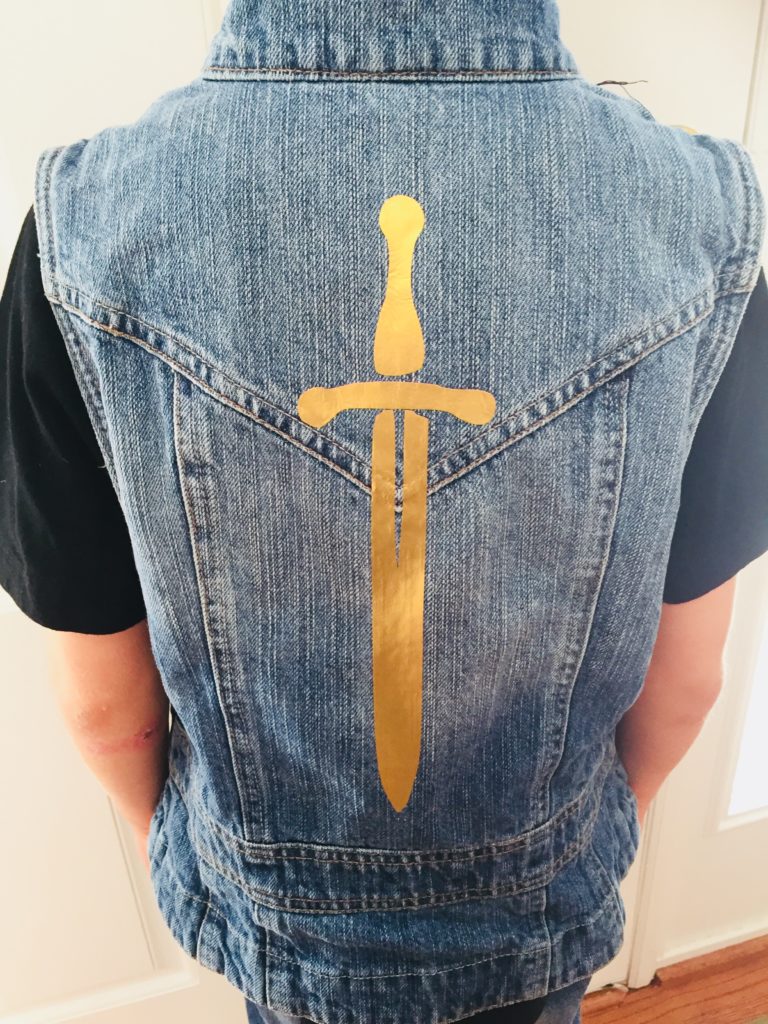 He will be wearing the vest over a black t-shirt with jeans. We spray painted his hair silver on top and blue in the back. We still need to work on this. He wasn't a fan of the hairspray! We will also be painting the blue markings on his face, neck, and arms.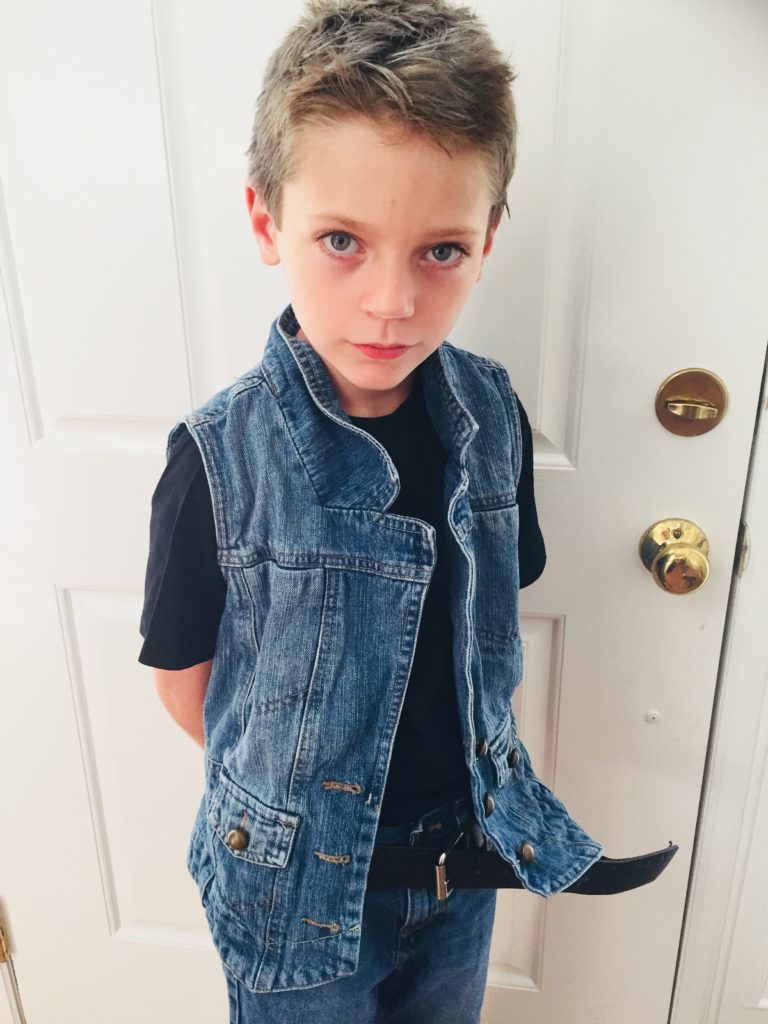 I think we can make this work for Halloween. I have never done a DIY costume or a Thrift Store Makeover. It's fun to try new things!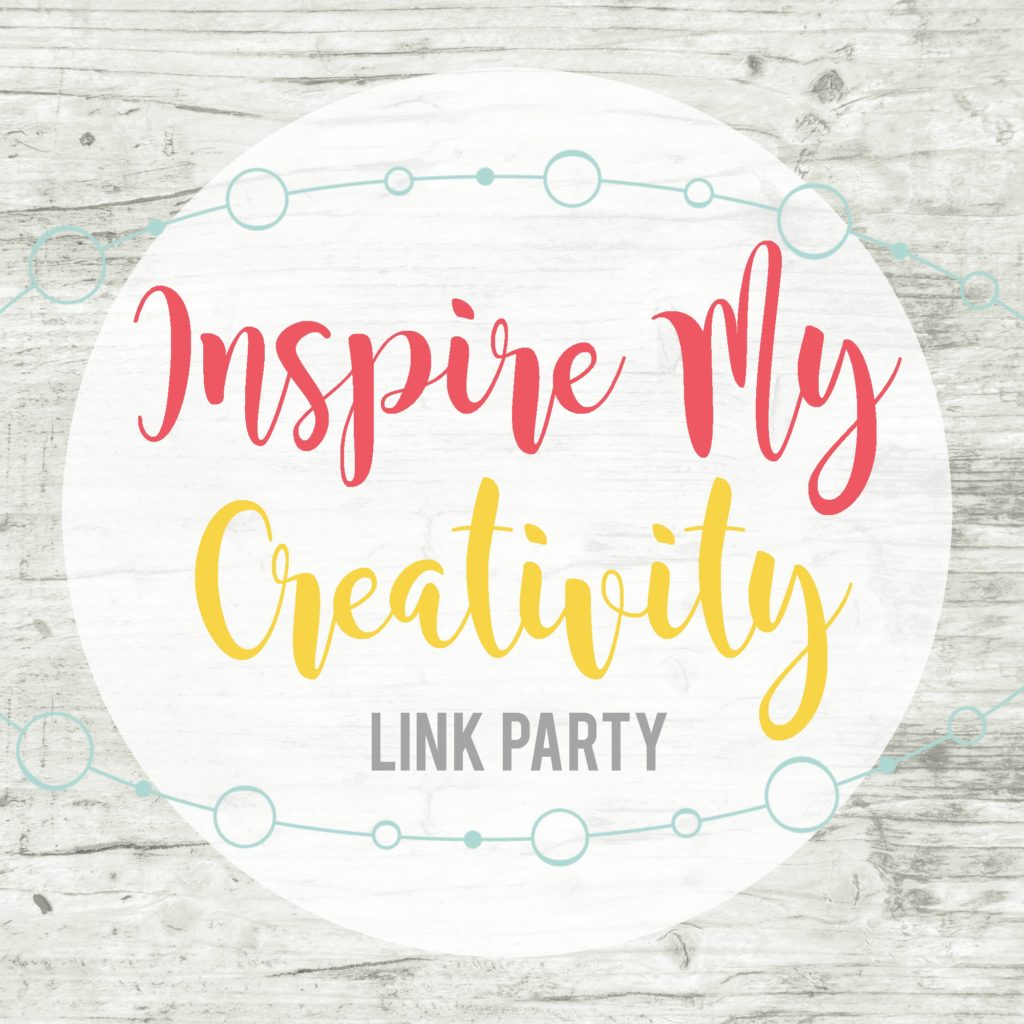 I was inspired by a group of crafty friends to do this Thrift Store Makeover! Let's see what fun makeovers they came up with! We come together on the second Wednesday of each month to inspire each other with different creative themes. Join us next month when we share lots of fun DIY Gift Ideas just in time for the holiday season.