I am still trying to get used to the fact that summer is over. It has been a tough transition for me. I won't bore you with all that though! I did want to share this easy Summer Photo Journal for Kids.
Gavin created this project all by himself right before school started back. I had purchased the Story by Stacy Story Starter kit. It included a mini album with cards to help them tell a story.
This post does include affiliate links. That means I could earn a tiny portion of any sale that is made through clicking on any of these products with no additional cost to you. All support is greatly appreciated!
Easy Mini Album Kit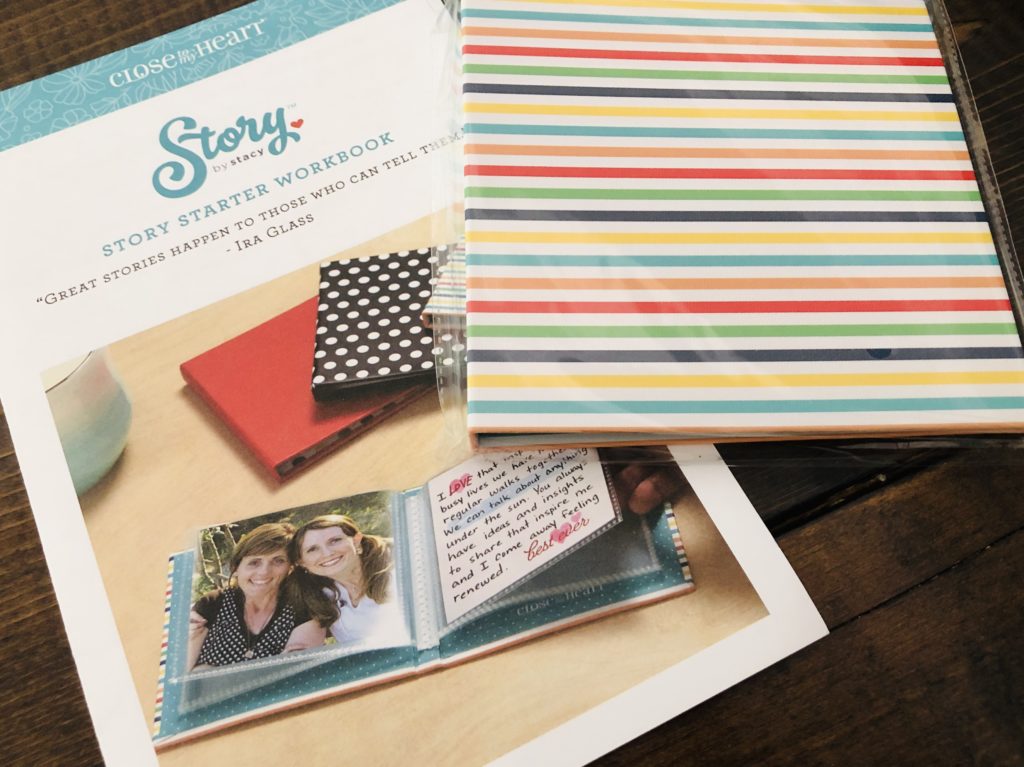 His album was all about summer. The first step to this project is deciding which pictures to use. We went through all the pictures I had taken over summer.
Ultimately we decided on about 15 pictures. Once we knew which pictures he wanted to use, I had them printed at CVS. I usually order prints from Shutterfly but we were anxious to get started!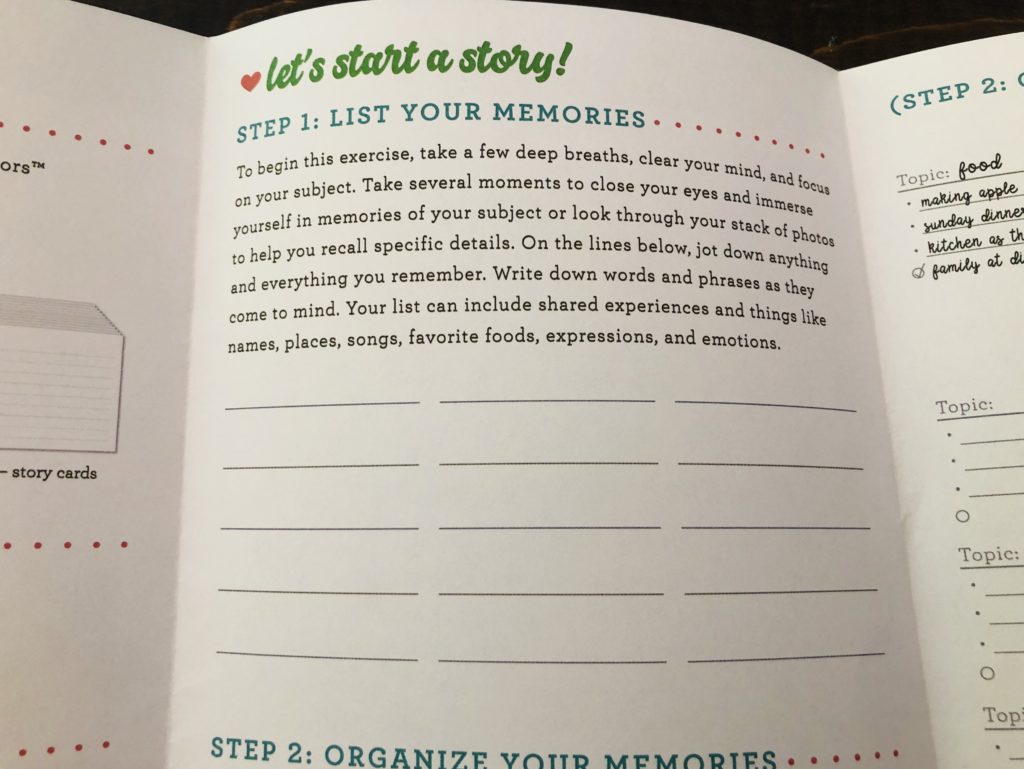 One of the best things about this kit is the step by step instruction guide that comes with it. It is perfect for school aged kids. Not only will it get them writing, it can also be great practice for following instructions.
Great way to encourage writing!
Once we had the photos, we cropped them to 4″ x 4″ squares. That is the size of the pages in the album. It has built-in memory protectors for the pages.
I'll be honest. I don't usually let him use my paper trimmer. He did so great with it though. He was able to measure the photos himself. I know what you might be thinking….he IS ten years old!
Once he had the photos cropped, he laid them out on the table to put them in order. For each picture, he used a story card to help explain what the photo was about.
For this summer journal mini album, he was also able to do a little stamping. I think he thought that was pretty cool! We used the stamp sets that coordinate with the album kit.
I let him do all the journaling. He used techniques that they practice in school. On a few pages, he drew a small illustration of what activity he was journaling about.
Once he had completed the album, he was very proud! I thought it turned out really great too! The Story Starter Kit made this activity really simple.
Now he will have this cute mini album to help remember all those fun summer memories. I enjoyed looking at the pictures with him and seeing what was most memorable for him.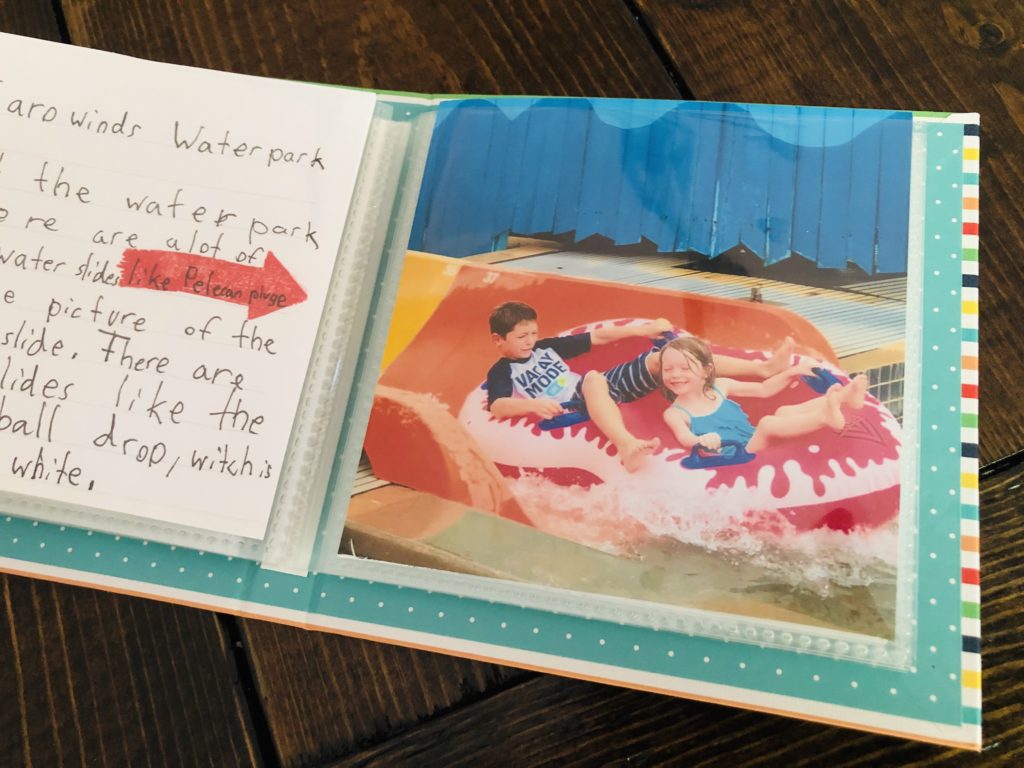 This is a great activity for summer to keep kids writing! It would also be great for memories duing any season though. There are actually four different designs to choose from for the album covers. We might have to try doing one for every season!