We brought out all the holiday books this week! When I saw our Merry Pinkmas! book, I couldn't resist being inspired during this Sparkly 3-D Wooden Ornament Craft.
Pinkalicious is definitely one of our favorite book characters. This book is super cute! It's all about Pinkalicous trying to convince her family to get a pink tree instead of their traditional tree. It even comes with a cute poster, cards, and stickers.
This post does include affiliate links. That means I could earn a tiny portion of any sale that is made through clicking on any of these products with no additional cost to you. All support is greatly appreciated!
Merry Pinkmas! Ornament Craft
So when I pulled out the supplies for our ornament craft, I made sure to include pink and sparkles. All the ornaments didn't end up pink but they definitely all had plenty of sparkle!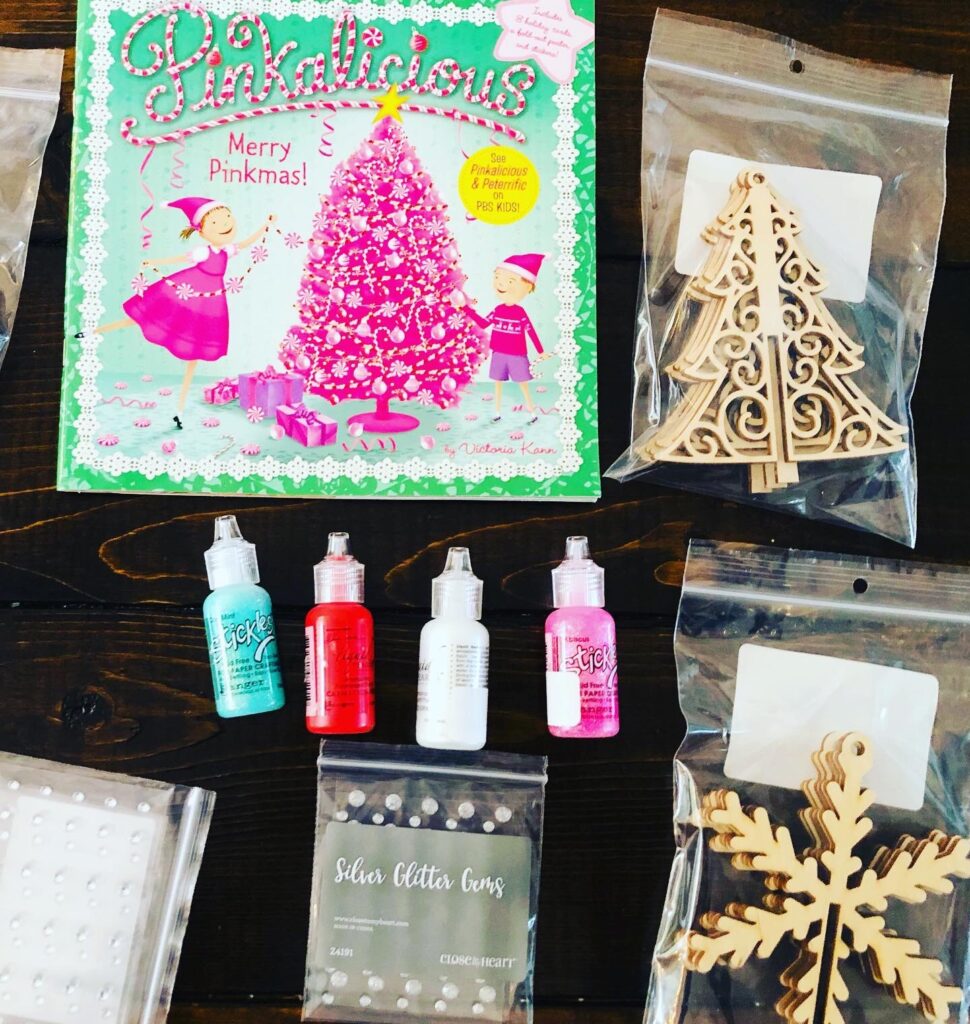 We used sets of beautiful 3-D wooden ornaments from Close to My Heart for this craft. Right now they have a variety of ornaments and tags available. Each set of ornaments and tags also comes with a set of coordinating SVG images that you can use to help decorate your wood ornaments and tags.
Ornament Craft Supplies
Graylie started by using the Hibiscus Stickles on one of the wooden tree ornaments. It ended up being covered in stickles and Red Carnation liquid pearls by the time we were finished.
Then we moved on to a snowflake! That was my favorite. The pictures do not do it justice. We covered the snowflake in White Opal Liquid Pearls. Once that was dry, we added Hibiscus Stickles on top.
3-D Wooden Ornament Craft
These wooden ornaments turned out so pretty. I really enjoyed playing with the Stickles and Liquid Pearls. Can't wait to order ALL the colors now!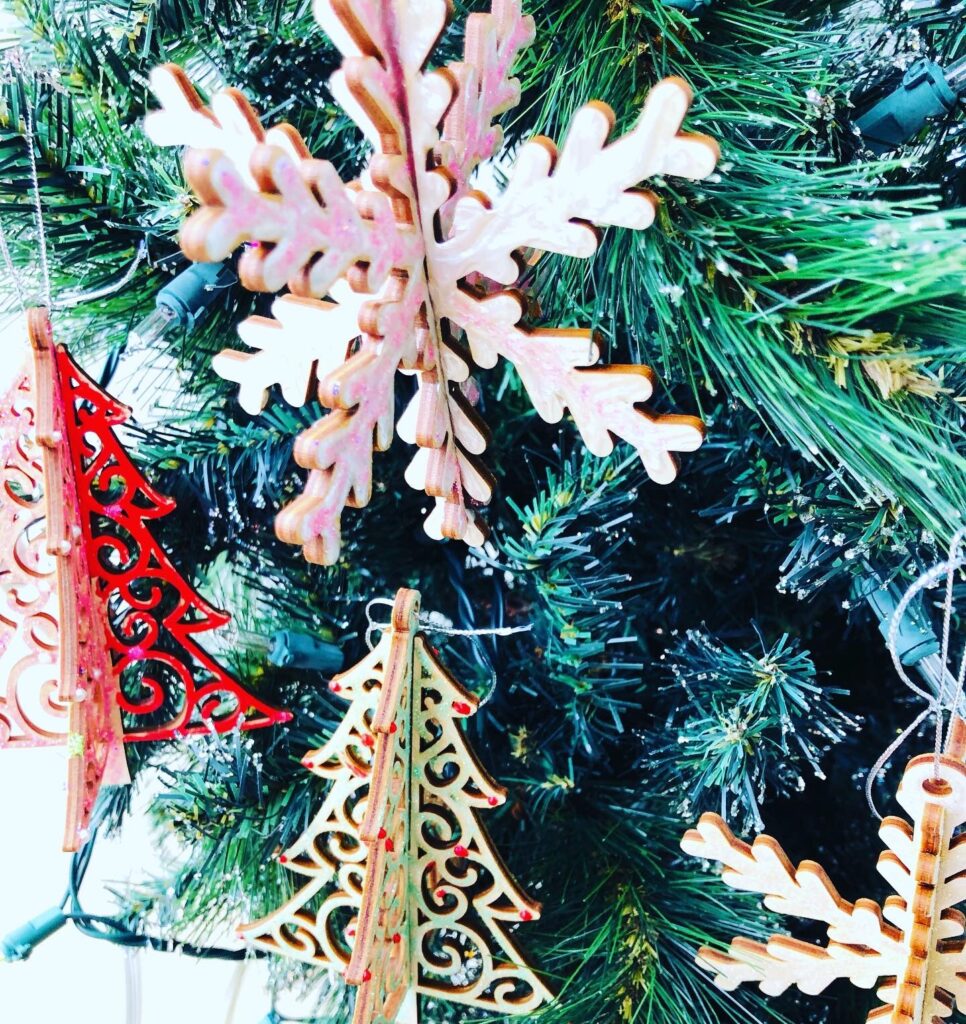 This ornament craft is probably best for kids ages 6 and up. The hardest part is waiting for the glitter to dry but the tubes might be hard to squeeze for younger kids. I would actually love to do this with friends for a Girl's Night Craft Party!
If you need ornament craft ideas for preschool aged children, be sure to check out these Beaded Candy Canes! They are great for fine motor skills.
Please note: This post does include links to my Close to My Heart business site. I am an Independent Consultant and could get commission on these products. All of these opinions are my own and would be happy to answer any questions. I appreciate any support!