We love easy paper plate crafts! Maybe it's more like they are my favorite crafts for the kids to do at home. We could all use something easy right now and mess-free just makes this a total mom win. This simple Space Themed Paper Plate Craft is just that!
This post does include affiliate links. That means I could earn a tiny portion of any sale that is made through clicking on any of these products with no additional cost to you. All support is greatly appreciated!
Easy Craft for Space Week!
We just finished up Space Week for our DIY Summer Camp. This year has been extra challenging for everyone! Setting up our craft tray is actually a calming activity.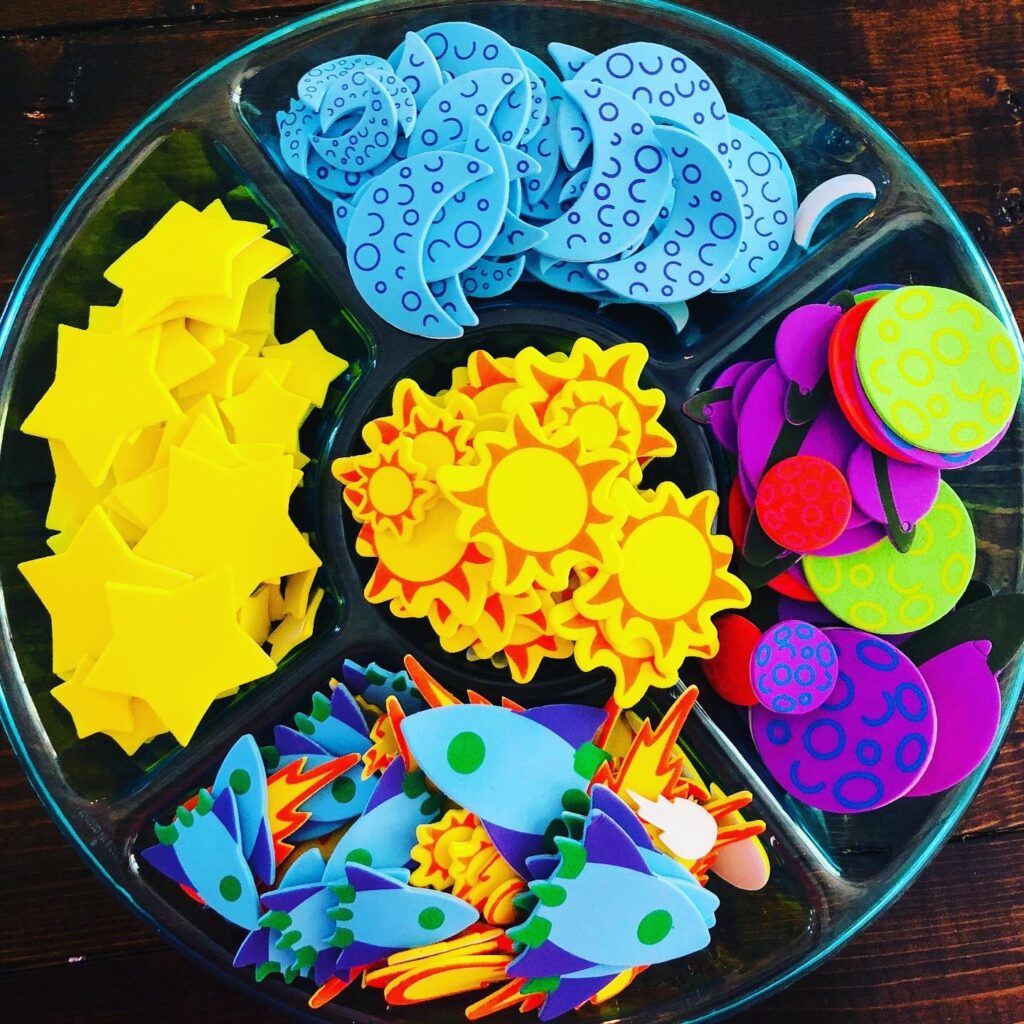 I ordered these space themed foam stickers several weeks ago. There were more than enough in the package if you are setting this craft up for multiple kids or a classroom.
To create this easy space themed paper plate craft, begin by coloring the paper plate. We used Kwik Stix paint on ours but you could also use crayons or markers.
We used dark blues and purples to color this galaxy background. Black would also be a great color to use.
Once the galaxy is all colored in, it is time to start adding the stickers! There was a great variety of space stickers including planets, rockets, stars, suns, and moons.
Space Themed Paper Plate Craft
We have been keeping our activities super simple this summer. If you like simple too, this paper plate craft is for you! Foam stickers and Kwik Stix Paint are two of the best craft supplies for keeping it simple and mess free.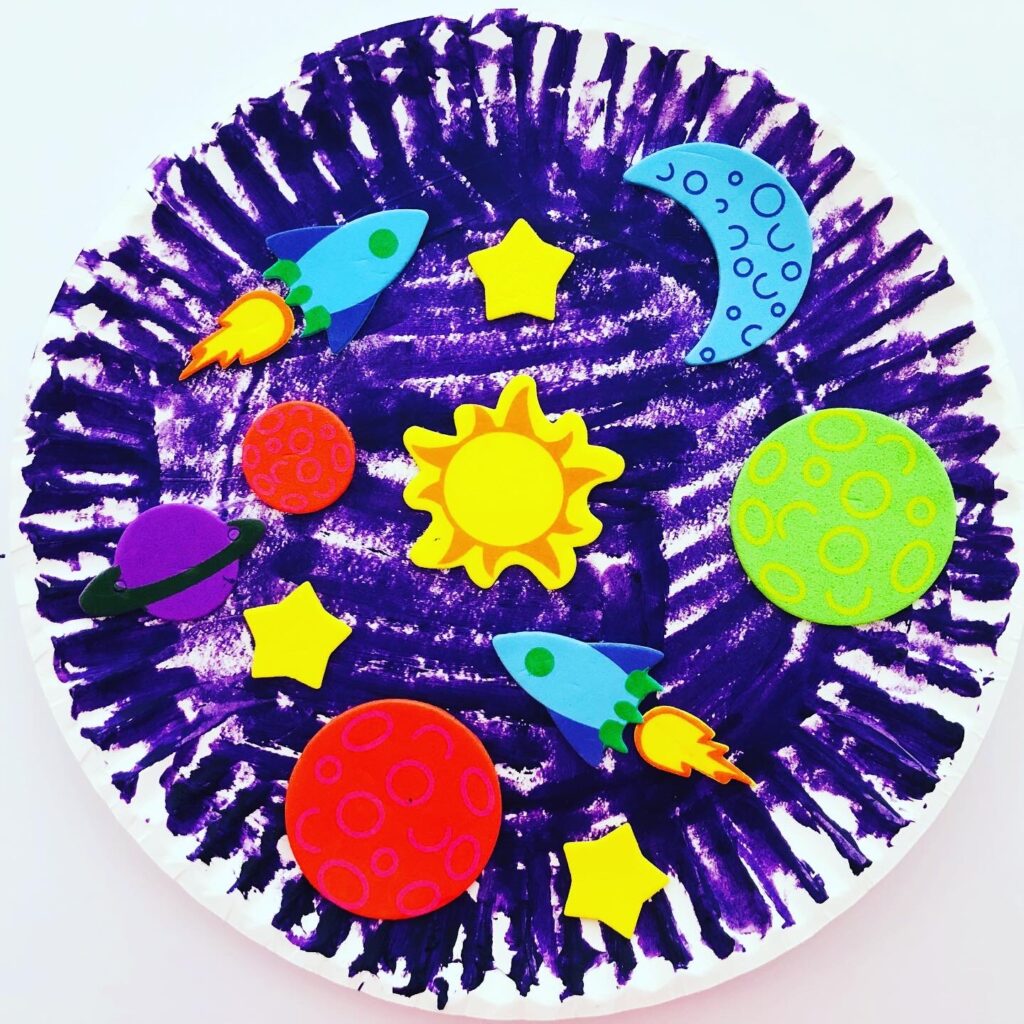 This is an easy craft for kids of all ages. Little ones may not get the concept of creating an actual solar system. On the other hand, they would love to color and use stickers to create their own space art.