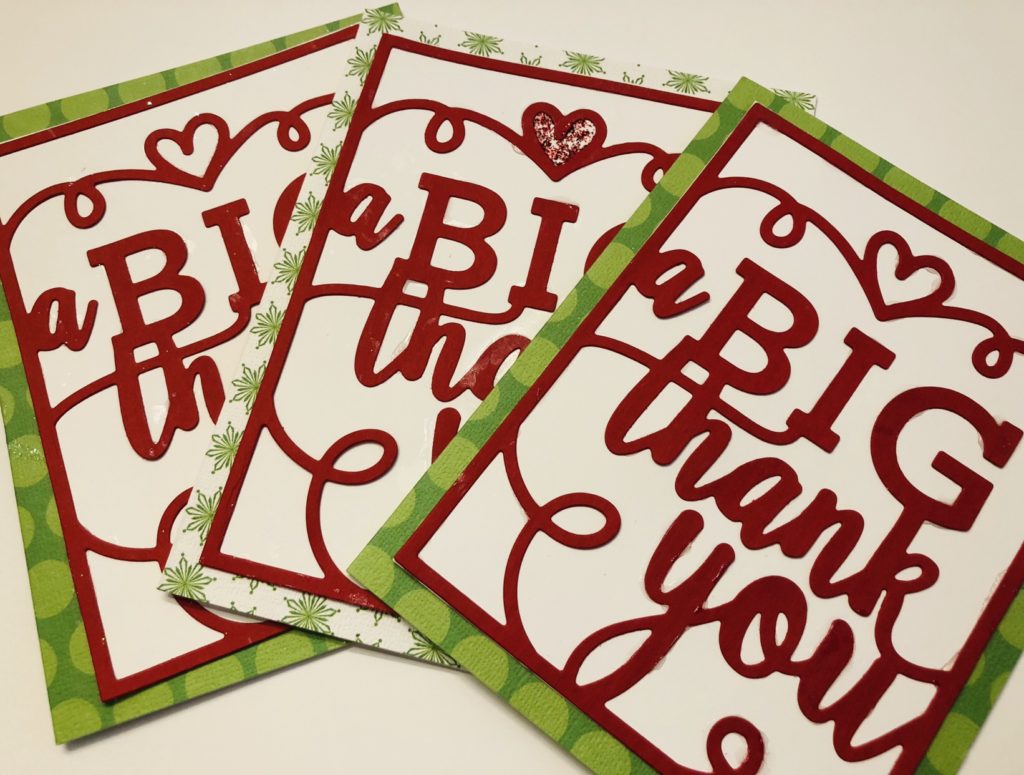 Do you need a quick holiday thank you card? I made these cards in no time this afternoon! They are perfect to send to friends and family for holiday gifts. They would also be great for teachers, bus drivers, or anyone else you would like to write a note of appreciation to this holiday season.
This post does include affiliate links. That means I could earn a tiny portion of any sale that is made through clicking on any of these products with no additional cost to you. All support is greatly appreciated!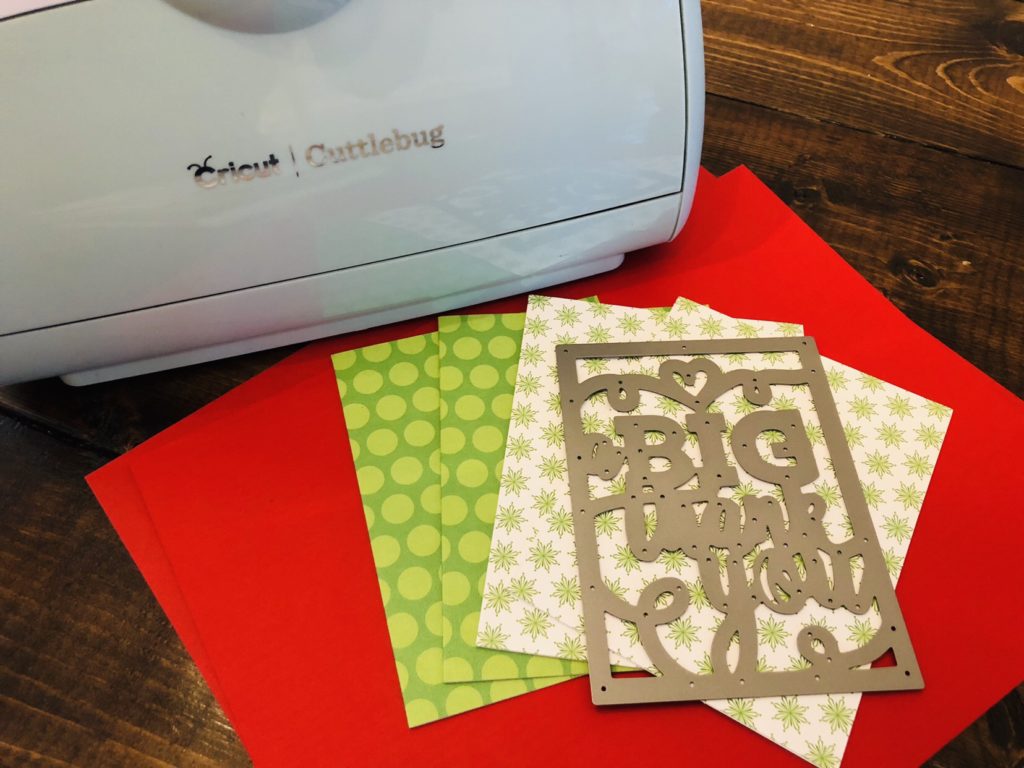 To get started you only need a few supplies. You will need a Cuttlebug Machine or other die cutting machine to complete this project. You will also need the "A Big Thank You" Thin Cuts Metal Die from Close to My Heart. This die is a must have and makes cardmaking a breeze. If you don't have either of these, now is a good time to add them to your Christmas list!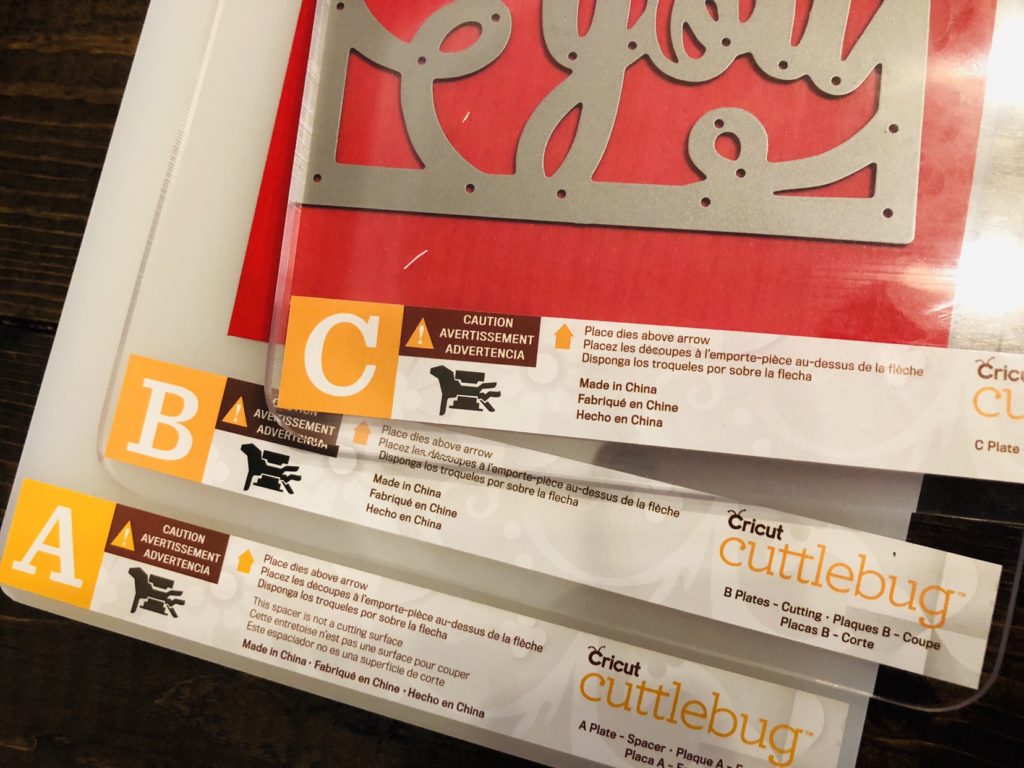 I chose to use red cardstock with this metal die. When putting this through the Cuttlebug Machine, you will need to layer the plates as shown above. My machine came with all but the C Plate. I had to order that one separately.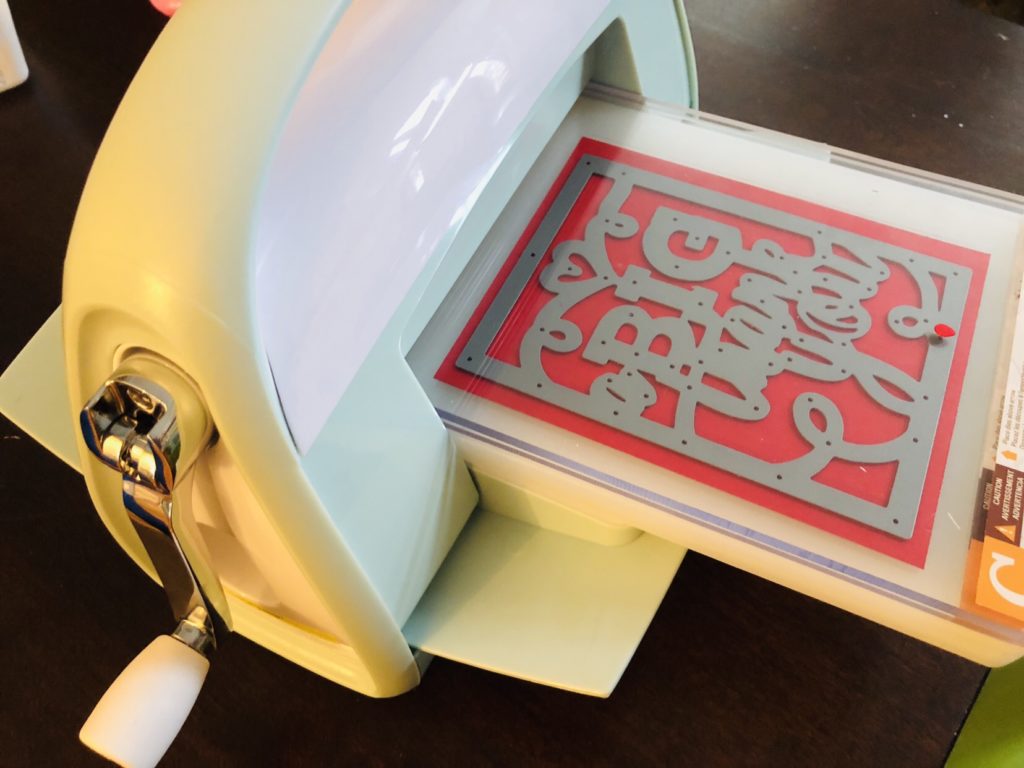 Now it's time to run it through the machine. This machine is so easy to use! I enjoy it more than my Cricut Explore Air when it comes to paper crafting. You just crank the lever on the side to run it through for a perfect cut.
I used my Cricut Weeding Tool to remove the die cut from the paper. This tool makes it easy when you have a lot of small pieces to remove. I adhered this die cut to a 5 X 3.75 piece of white cardstock. That was probably the trickiest part of the whole card. I used liquid glass but I had to work fast so the glue wouldn't dry. It was also a little messy. I hear a mini tape runner works well. I also think the Xyron Sticker Maker would be ideal for this type of project.
I already had these cute patterned note cards. I used my tape runner to adhere everything to the note cards. The colors really pop and I was very pleased with how they turned out. It's a really quick and simple card and perfect for the holidays! Who do you need to send a note of "Big Thanks" to?