Do you know any Pinkalicious fans? I happen to know one very well! We love all these colorful, pink-filled books by Victoria Kann. These easy to create Paper Flowers are a Pinkalicious Inspired Book Craft.
With libraries being closed, I have been ordering quite a few books. I found this Pinkalicious and the Flower Fairy for a really great price so I had to order it. As soon as I saw it, I knew we needed to do a craft for a creative story time activity.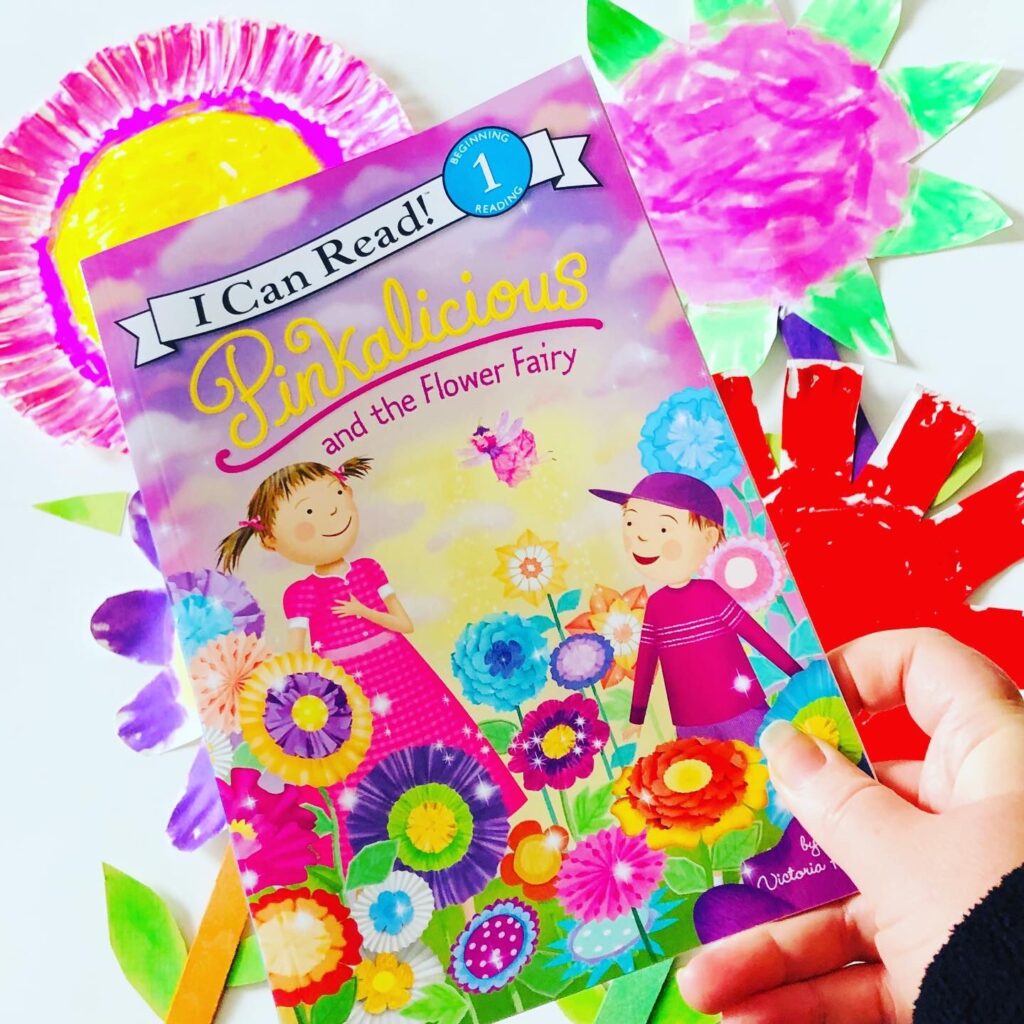 Paper Plate Flowers
Seeing all the beautiful flowers throughout this book inspired these paper plate flowers. Since we make a lot of paper plate crafts, I already had the supplies for this activity.
Paper Plates
Kwik Stix Paint (markers or crayons would also work)
Large Popsicle Sticks
Green Paper
Scissors
School Glue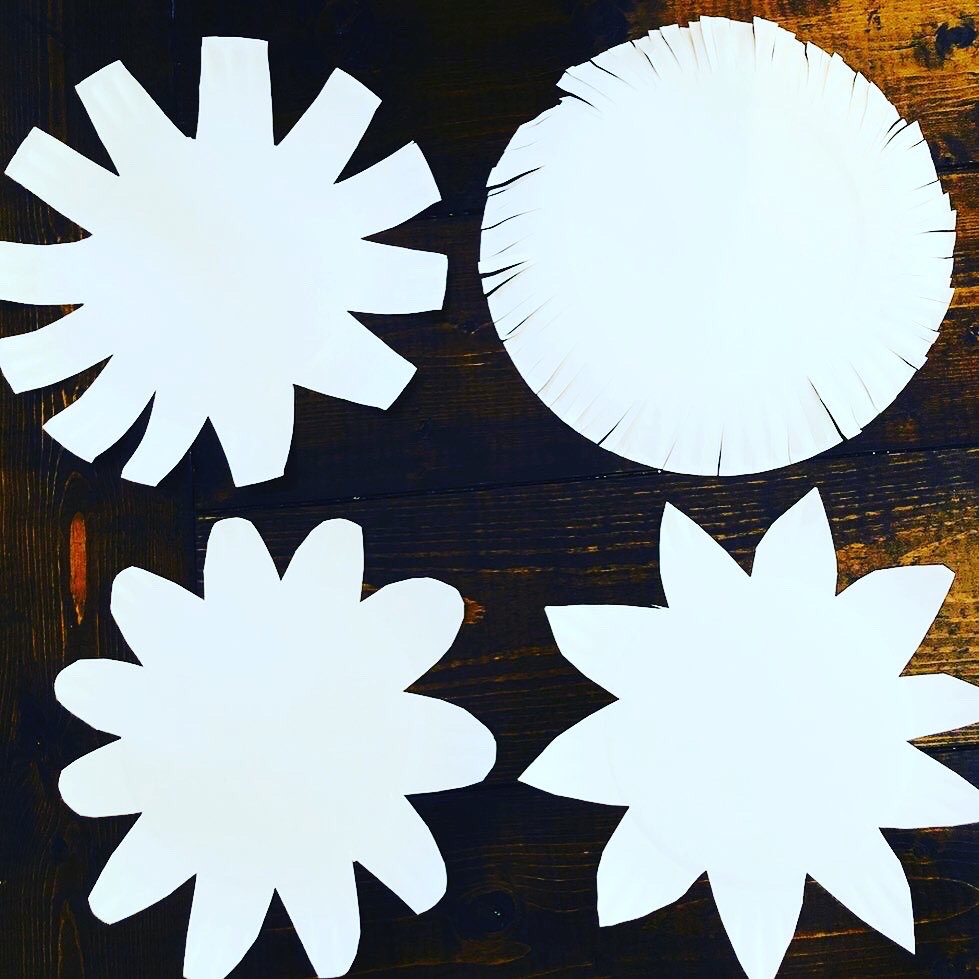 There are so many opportunities for scissor skills with this craft. You could do this part before the craft begins or let your child help. It would also depend on the age of the child if this would be a good step for them.
First we cut our paper plates into flower shapes. Then we cut leaf shapes from green cardstock. If you don't have green cardstock or paper, you could also just use white and color the leaves with the paint sticks, markers or crayons.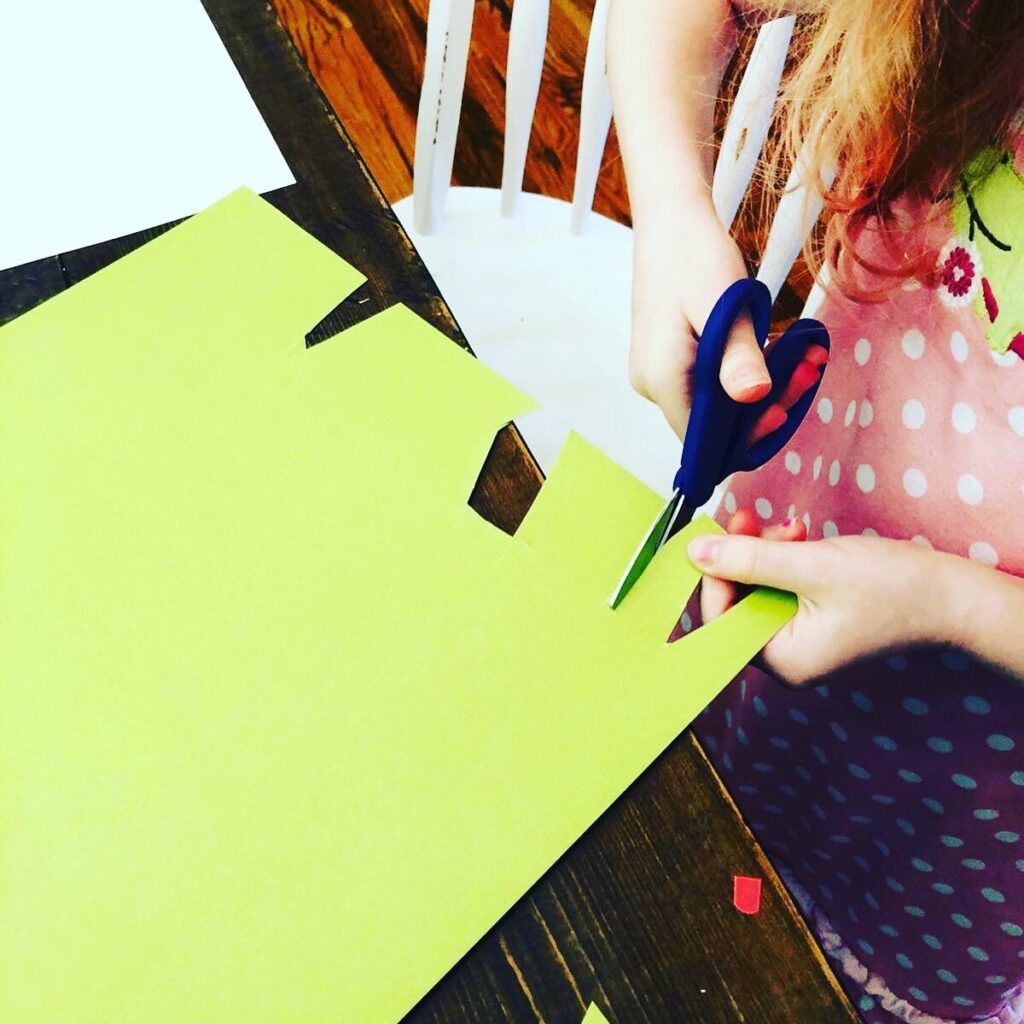 Kwik Stix Paint – Mess Free Crafting
Decorating the flowers is the best part of this craft activity! We used Kwik Stix Paint. It is one of my favorite crafting supplies for kids since it is mess free and dries super fast. The colors are so vibrant and the kids love the results for their artwork.
Once we were finished coloring or painting the flowers, we added a large colorful popsicle stick for the flower stem. We adhered this to the paper plate flower with school glue.
We also added the paper leaves to the popsicle stick for a little more detail. This can be done with a glue stick or school glue.
This is a fun and cheerful craft that can be done with any flower themed book! Combining a craft with reading can make the book come to life. This experience can encourage an even deeper love of reading!
Encourage a love of reading!
This cute book, Pinkalicious and the Flower Fairy, is an I Can Read Level 1 book. Graylie was not able to read this independently the first time. She has been working hard though and can almost read it on her own now.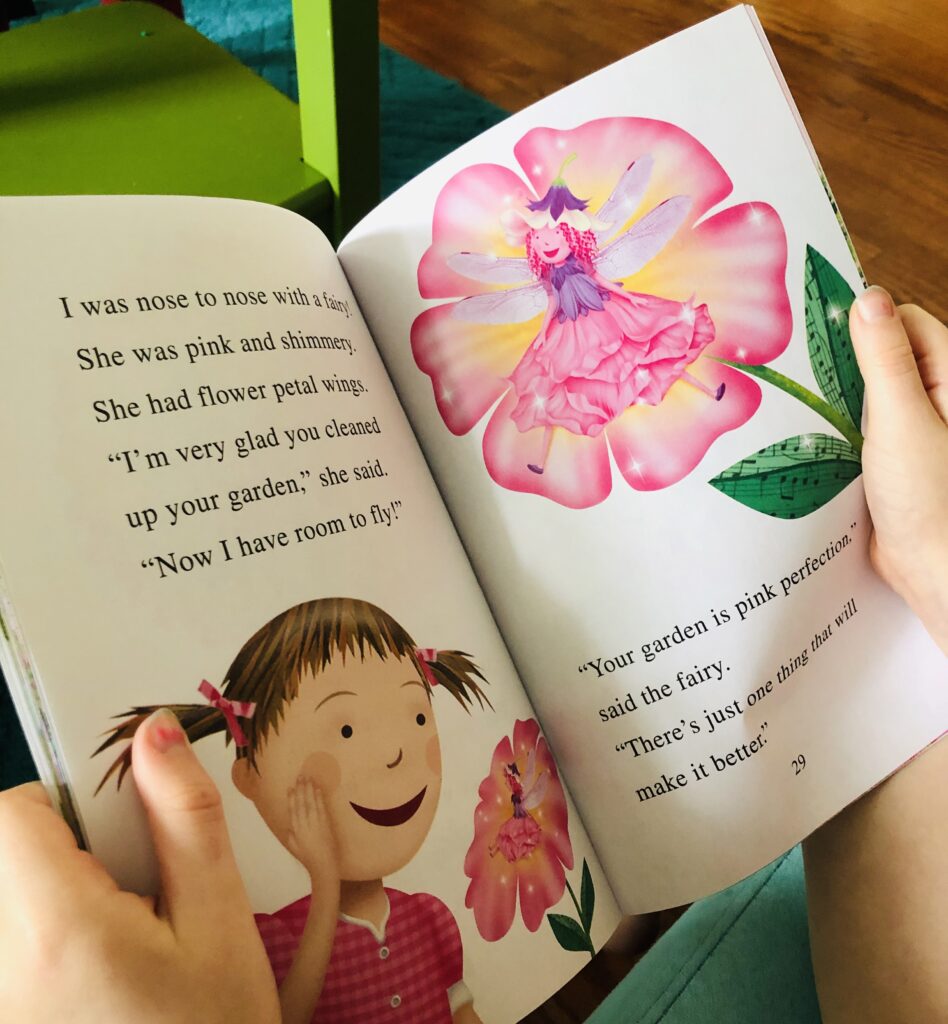 Encourage a love of reading by having a variety of books available! We like to rotate books in our reading nook. This helps keep them engaged with different books similar to a toy rotation system.