Spring is the time of year birds are busy building nests! It is so much fun to watch. We really enjoyed creating this Paper Plate Bird Nest Craft. It is super simple and a fun craft to go along with any of your books about birds. Be sure to check out the beautiful book we read after the craft tutorial.
This post does include affiliate links. That means I could earn a tiny portion of any sale that is made through clicking on any of these products with no additional cost to you. All support is greatly appreciated!
Supplies for Bird Nest Paper Plate Craft
For this easy paper plate craft, we used Kwik Stix Paint Sticks. You could also use crayons, markers or watercolor paint. Also, you will need a paper plate, paper shredding, construction paper, and school glue.
I used the blue paper to cut out a bird shape. To make this even easier, you could give the children bird stickers to use in the nest.
Paper Plate Bird Nest Craft
To begin the craft, color the top half of the paper plate with blue and the bottom with brown. These two colors were in our box of Pastel Color Kwik Stix.
Once they are finished coloring the plate, they can add school glue to the bottom portion of the plate. Then add the paper shredding on top of the glue.
Our paper shredding was material that came in a shipment. Dollar Tree has a large variety of similar shredding though in their gift wrap section.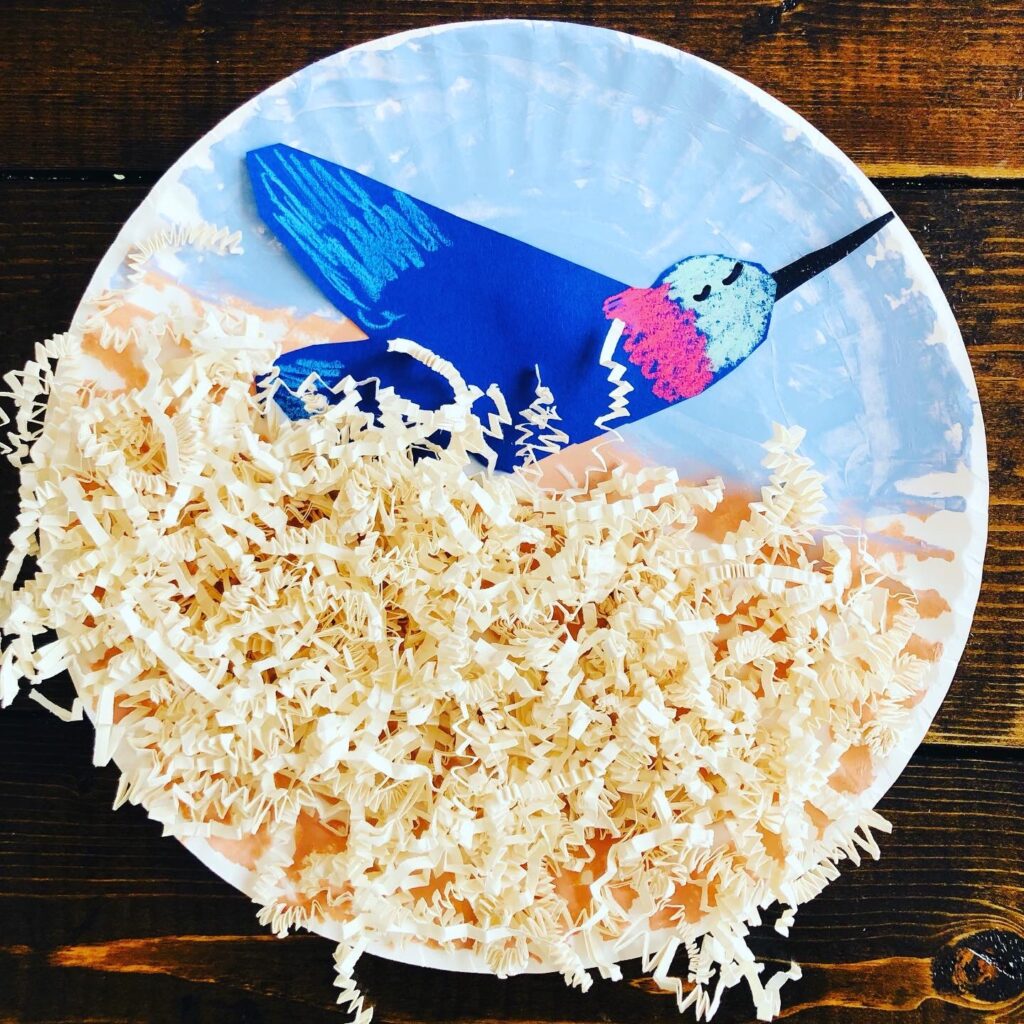 Once the paper shredding is in place to create the nest, place the bird in the nest using more glue. I cut this bird shape from blue construction paper and embellished it a little with Wonder Stix. If you are crafting with younger kids, I would suggest using bird stickers to keep it simple unless you cut the birds ahead of time.
Beautiful Children's Book (SOAR by Hillary Daecher)
We did this bird nest craft to go along with a beautiful book titled SOAR by author Hillary Daecher. It is a wonderful story about a young hummingbird named Ramone who is scared to leave his nest and try to fly. I think we can all relate to this on some level!
It is such a great story to read to children who might have a big change coming up or struggle with separation anxiety. Ramone is very concerned to leave the nest and is having a lot of worry and inner turmoil.
Once Ramone shares his worries with his mother, she gives him lots of supports and listens to him. She is able to ease his worries and assures him she was also scared. This would be a sweet story for little ones heading off to their first day of school.
In addition to the wonderful story, this book has gorgeous illustrations! It was a beautiful addition to our spring reading nook.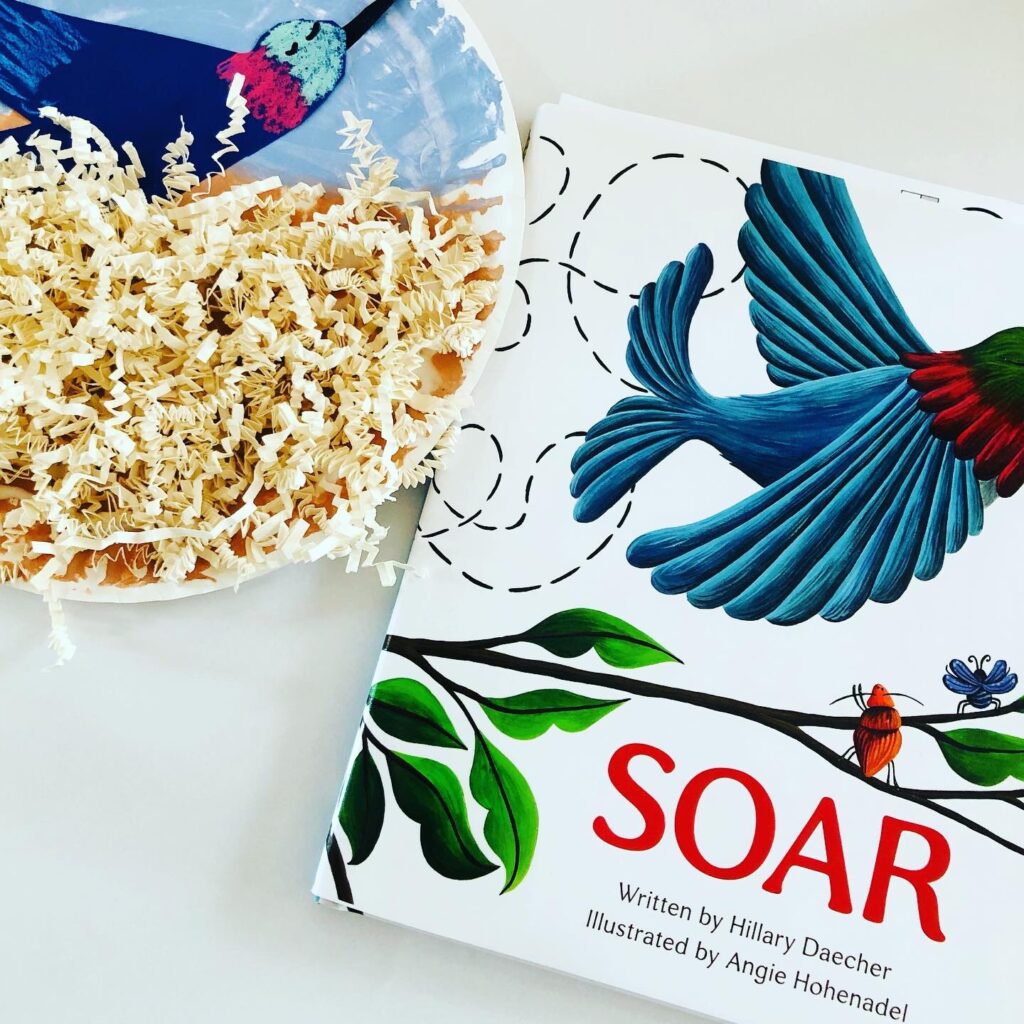 I loved this sweet book and looking at the beautiful illustrations of hummingbirds! It makes me excited to get my hummingbird feeders out so we can watch them this summer. If you enjoy watching birds in your backyard, check out these top 10 ways to help nesting birds.