Do you have a child who loves to paint? Do you cringe every time they want to pull out the paints because you know it will be a big mess? Then you have to check out this awesome product by Goliath Games! Their Paint-Sation Activity Set really is mess free painting and that is a total mom win!
I was given this product in exchange for an honest review. This post does include affiliate links. That means I could earn a tiny portion of any sale that is made through clicking on any of these products with no additional cost to you. All support is greatly appreciated! 
Before I opened this product, I was pretty skeptical. How could this be unspillable paint? There was no way! Boy was I wrong. This paint is perfectly contained in its little pod. You can turn it upside down or shake it around and it does not spill.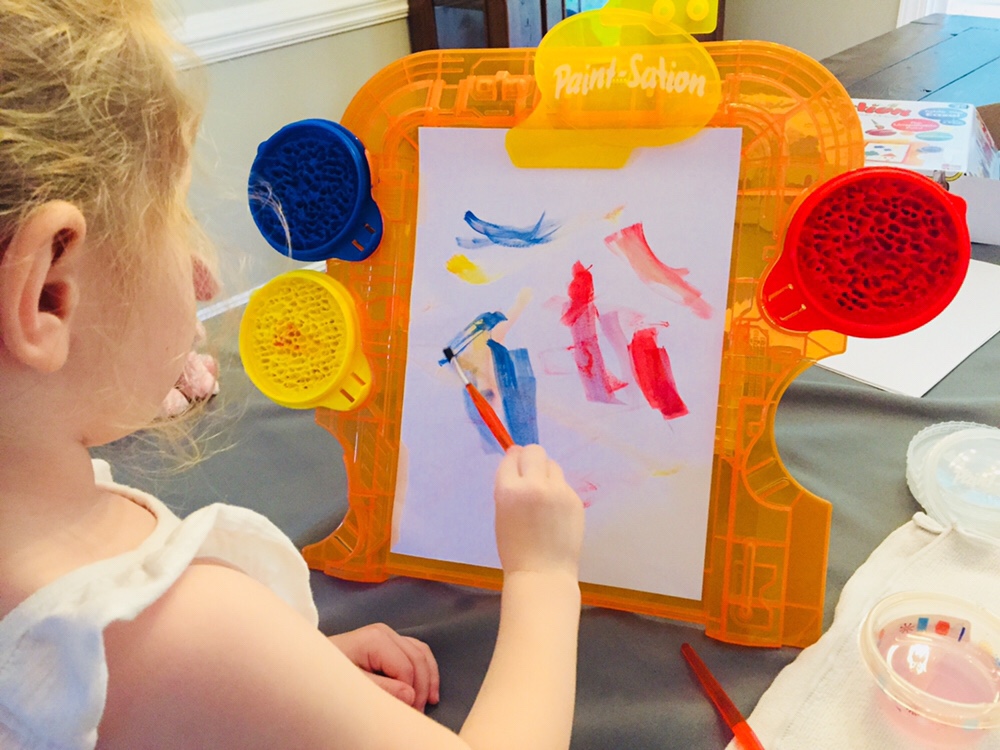 The Paint-Sation Easel Set comes with everything you need. It has a plastic easel, three paint pods, paint brushes, and paper. The easel was super easy to put together and the pods just pop into it for easy access. I got out a little cup of water and a towel and my preschooler was able to start painting away. She was so proud of her artwork!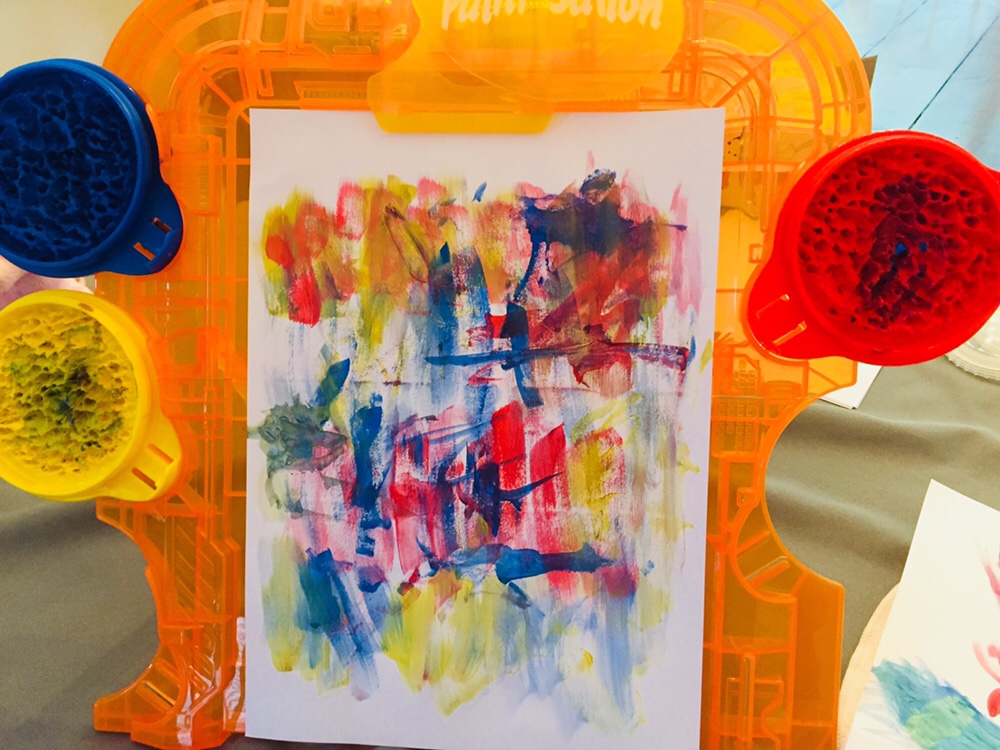 We used this set multiple times over the summer. We love painting but I usually try to do painting projects outside. That is not a whole lot of fun when it is extremely hot outside. So it was nice to be able to do some indoor painting.
It ended up being a lot of fun for play dates too. All kids love to paint! I'm thinking this would be an excellent gift idea for kids as well. If you try it, let me know! I'd love to hear how it goes for you.